KEEPING IT FUN AND SAFE FOR EVERYONE
[UPDATED 26 APRIL 2022] Your well-being is our top priority, so it is important that we ensure Sentosa remains safe for all guests.

For your safety and well-being, do note that from 26 April 2022, all guests visiting Sentosa are required to observe safe distancing and adhere to the prevailing safe management measures, such as:

There will no longer be a group size limit. Individuals will not be required to keep to a group of 10 people for mask-off activities
.
Check in and out with TraceTogether app at selected location
Mask-wearing will continue to be required for indoor settings and public transports (Sentosa Express, Beach Shuttle and Sentosa buses)
Mask-wearing will be optional in outdoor settings. However, we encourage individuals to wear their masks even when outdoors for personal protection and to protect others, especially in crowded areas


Please note that beach reservation is not required for entry into Sentosa's beaches.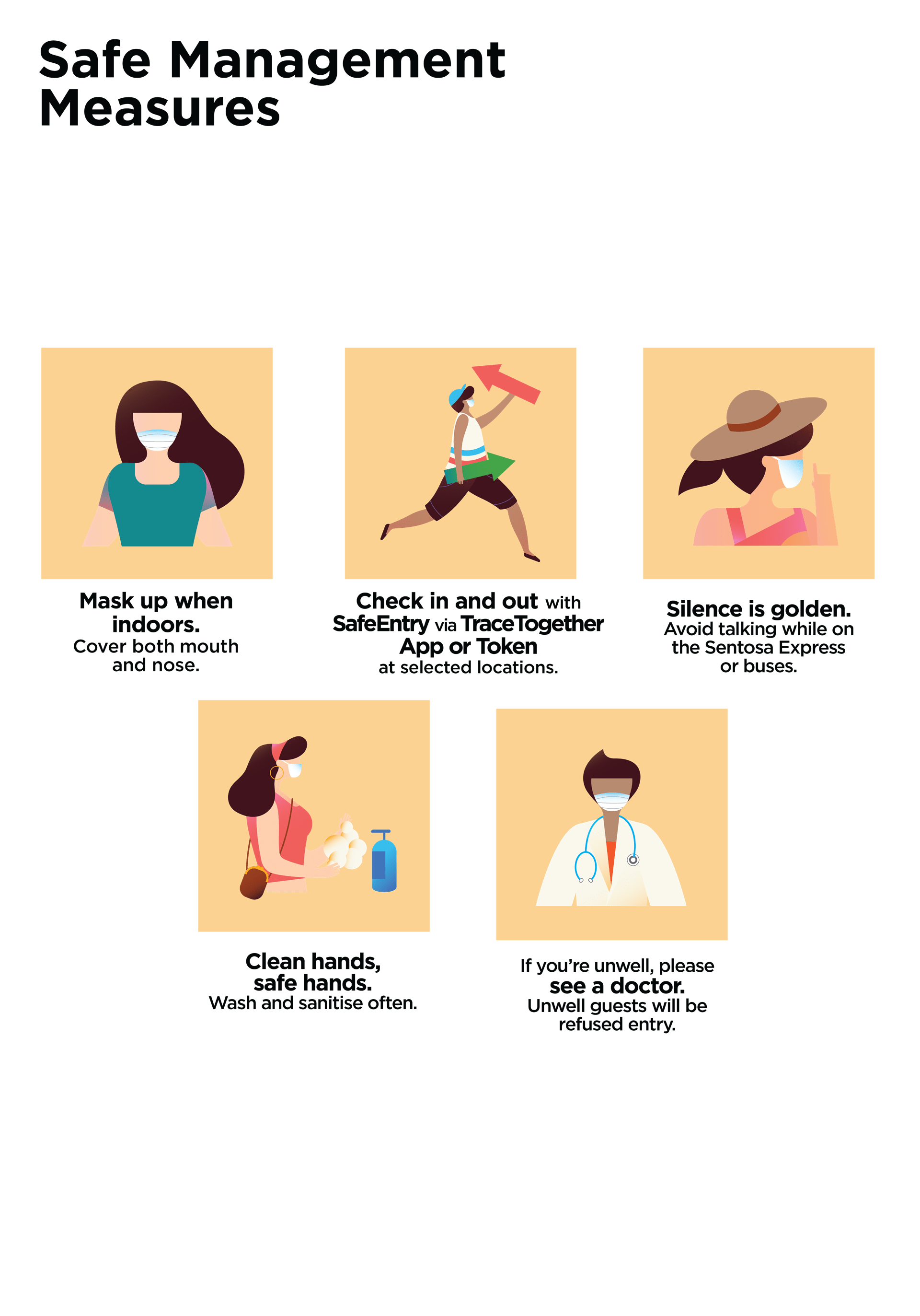 ---