LIFESTYLE
SENTOSA PARTNERS NATIONAL STEPS CHALLENGE™ SEASON 6
01 Oct 2021 -
31 Mar 2022
Join National Steps Challenge™ Season 6 – move more, get a mood boost, earn rewards!
The Health Promotion Board's National Steps Challenge™ is back for the 6th season, with up to $85 worth of eVouchers to be earned! Sign up for the challenge via your Healthy 365 app, pair a compatible fitness tracking device/app, and earn rewards as you clock 10,000 steps and 30 minutes of Moderate to Vigorous Physical Activity (MVPA) daily!

Sentosa supports an active and healthy lifestyle and is a Silver partner of the National Steps Challenge™ Season 6.

Clock those steps and MVPA minutes as you explore these exciting trails around Sentosa

1. Imbiah Trial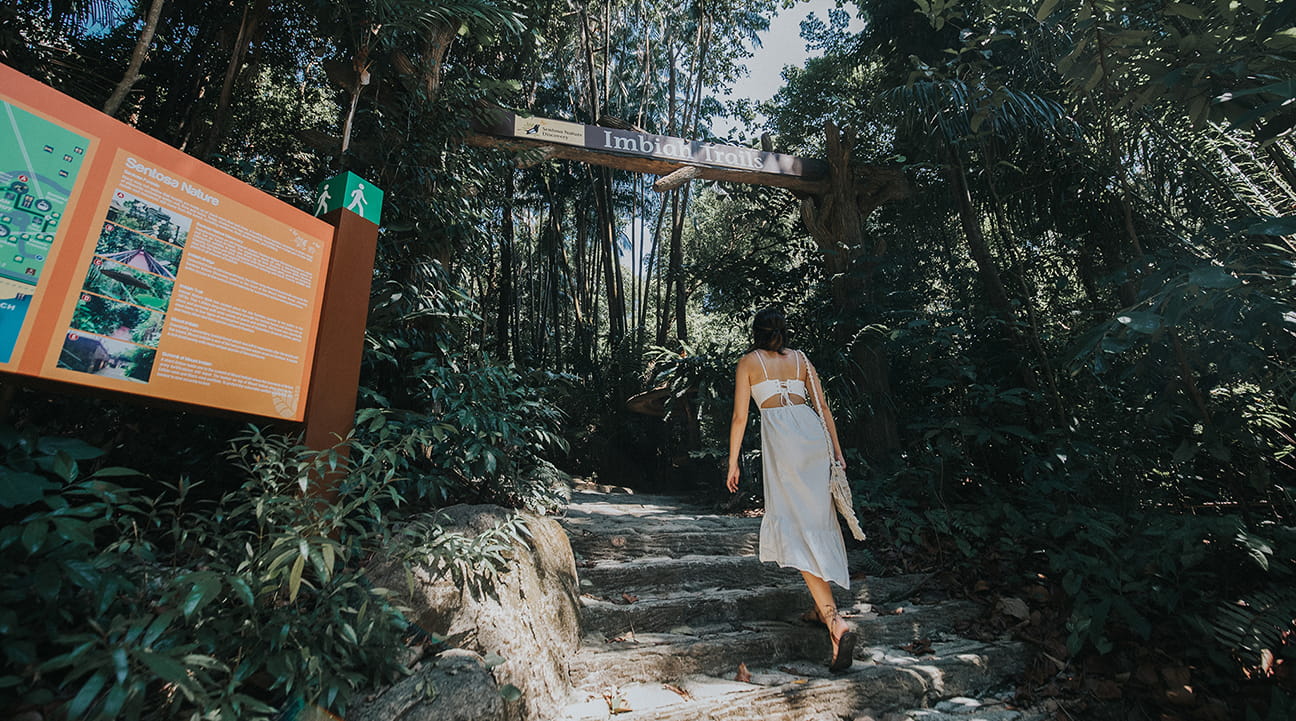 Tucked away like a hidden gem in the less-known pocket of the island is the Imbiah Trail. Here, we offer a little glimpse into what you can expect as you enjoy an invigorating walk on this tranquil path and immerse yourself in nature and greenery.
READ MORE: GUIDE TO IMBIAH TRAIL


2. Coastal Trail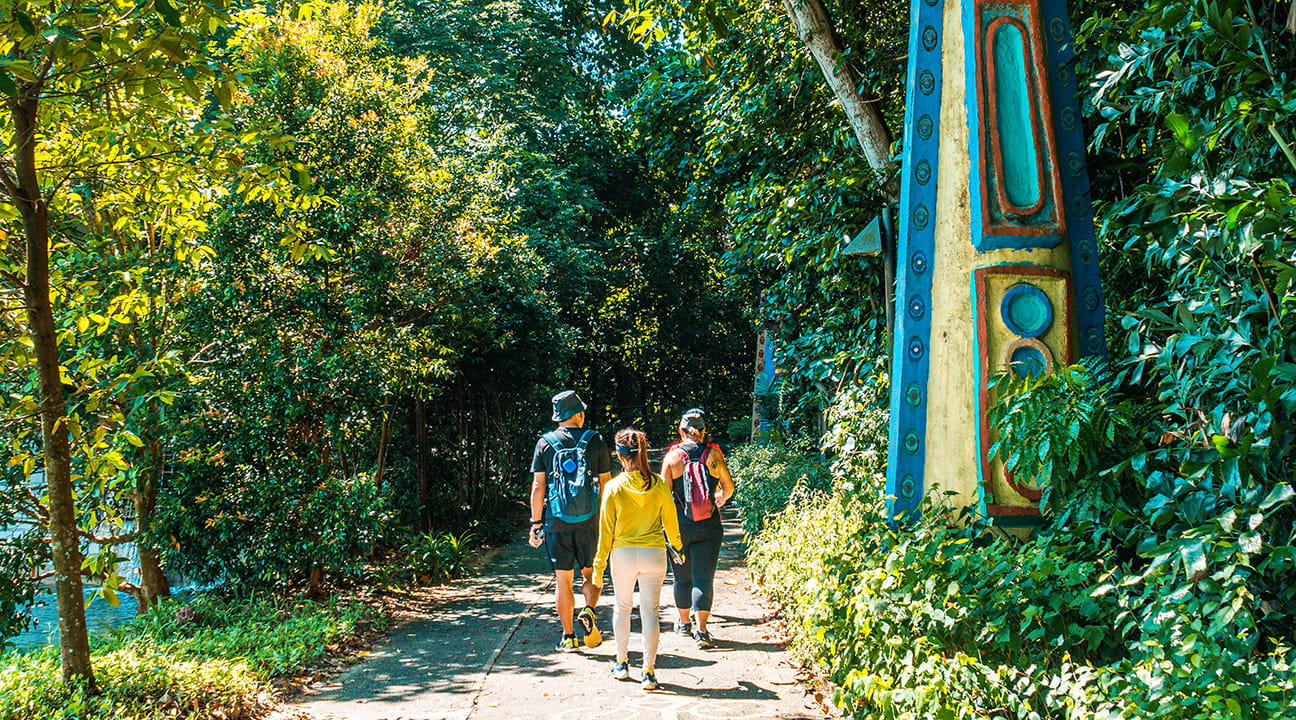 Land or water? If you're undecided, why not enjoy the best of both worlds at Sentosa? From the historical site of Fort Siloso to the pristine shores of Tanjong Rimau, the island's coastal trail has everything you want and more in a fun yet educational nature walk.

READ MORE: GUIDE TO COASTAL TRAIL


3. Fort Siloso & Fort Siloso Skywalk
Fort Siloso — Singapore's only well-preserved coastal fort with an on-site military museum, maybe a far cry from anything else on the island, but is an important piece of history and heritage, lovingly maintained. The fort itself boasts an old-world charm, and the museum is packed with WWII memorabilia.

There are guided tours, or you could wander around the surrender chamber, tunnels and get up close with ancient coastal guns and the remains of fortified military structures on your own, for an experience like no other.

Stretching 181 meters long, the Skywalk trail has scenic views of the sea, forests and the island below, and lots of spots for quiet introspection.

READ MORE: TRAVEL THROUGH HISTORY AT FORT SILOSO
4. Sentosa Nature Discovery
There is so much more to the island than beach clubs and thrilling attractions. To delve deeper into the natural flora, fauna and wildlife on Sentosa Island, head to the Sentosa Nature Discovery — a nature trail with interactive exhibits, sculptures and a lookout point.

It houses the Geology Gallery which is packed with information on the island's original formation, its coastal forests, rock samples and fossils. Learning here can be free and easy, or via organised guided tours.
READ MORE: SENTOSA NATURE DISCOVERY

Terms & Conditions apply.

Remember to practice safe distancing and adhere to other prevailing Safe Management Measures while exercising!