Adventure
SKYLINE LUGE SENTOSA
Experience the first luge ride in Southeast Asia via four different tracks, be it during the day or night at Skyline Luge Sentosa. Zip down the four different trails (Dragon, Expedition, Kupu Kupu and Jungle), specially designed with hairpin corners, long straights and exciting slopes. Otherwise hop on the Skyride for a scenic view of Sentosa and the surrounding coastline.
Luge & Skyride Combo - 2 Rides

$

30

.00

Luge & Skyride Combo - 3 Rides

$

33

.00

Luge & Skyride Combo - 4 Rides

$

36

.00

Child doubling

$

12

.00
Take your pick between the Dragon Trail, Jungle Trail, or try one of our two new tracks that twist and turn through the mystical forest - riding through the day or night!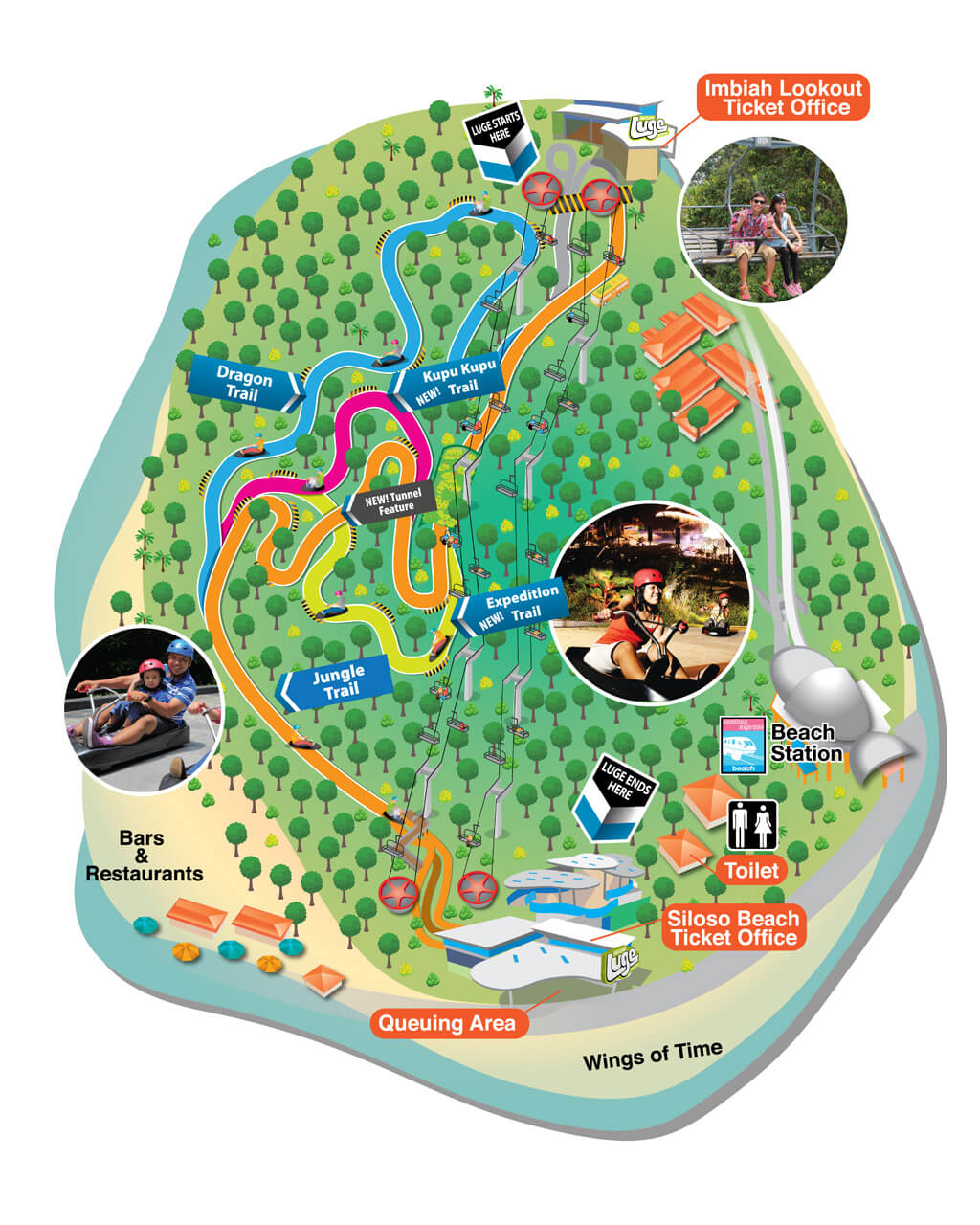 Kupu Kupu Trail – 638m
Translating into the word butterfly in Malay, the Kupu Kupu track runs for 638 metres through the mystical forest. Take in the sights and enjoy the freedom of riding down one of Sentosa's newest Luge tracks.
Expedition Trail – 658m
Calling all thrill-seekers! Embark on an exciting journey down the 658m track that runs through Sentosa's lush rainforest. Be sure to bring along your sense of adventure, as you zoom through exhilarating tunnels and twist and turn around thrilling corners.
Jungle Trail – 628m
Leave the city behind and escape to the jungle! This 628m trail begins with a thrilling ride through a tunnel covered in luxuriant plant-life. Feel the wind in your hair as you zoom around hairpin corners and down long straights with your family and friends.
Dragon Trail – 688m
Feel the adrenaline run through your veins as you navigate your way down Skyline Luge Sentosa's longest track. Be sure to keep an eye out for mythical dragons hiding in the forest alongside the track – you never know when they will appear!
Height
6 years old and 110cm or taller to ride Luge alone

Loading...