NEW ROAD TO AND FROM TANJONG BEACH
New road to and from Tanjong Beach

Upcoming changes in motorists' access to Tanjong Beach's offerings

With effect from 24 March 2021 (Wednesday), please note that motorists heading to or leaving Tanjong Beach are to use a new connecting road located off Artillery Avenue.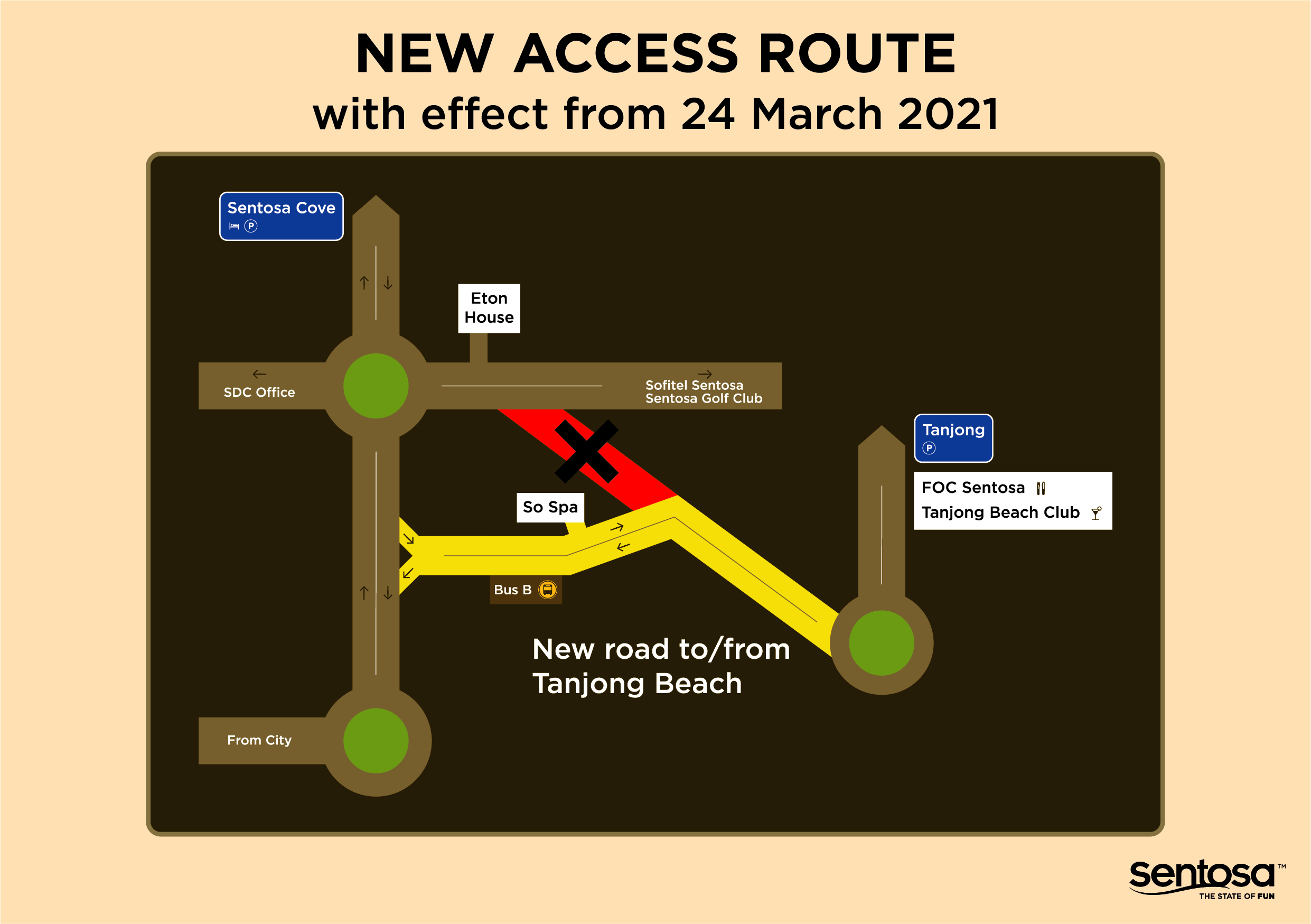 As directional signages will be placed in the vicinity, do slow down as you familiarise yourself with the new road. Please note that this new route to Tanjong Beach will permanently replace the former access road, to facilitate developments in the area.
---
Adjustments to Bus B route
In conjunction with the opening of the new road to Tanjong Beach, please also note that Sentosa Bus B's route will be revised with effect from the same day, 24 March 2021.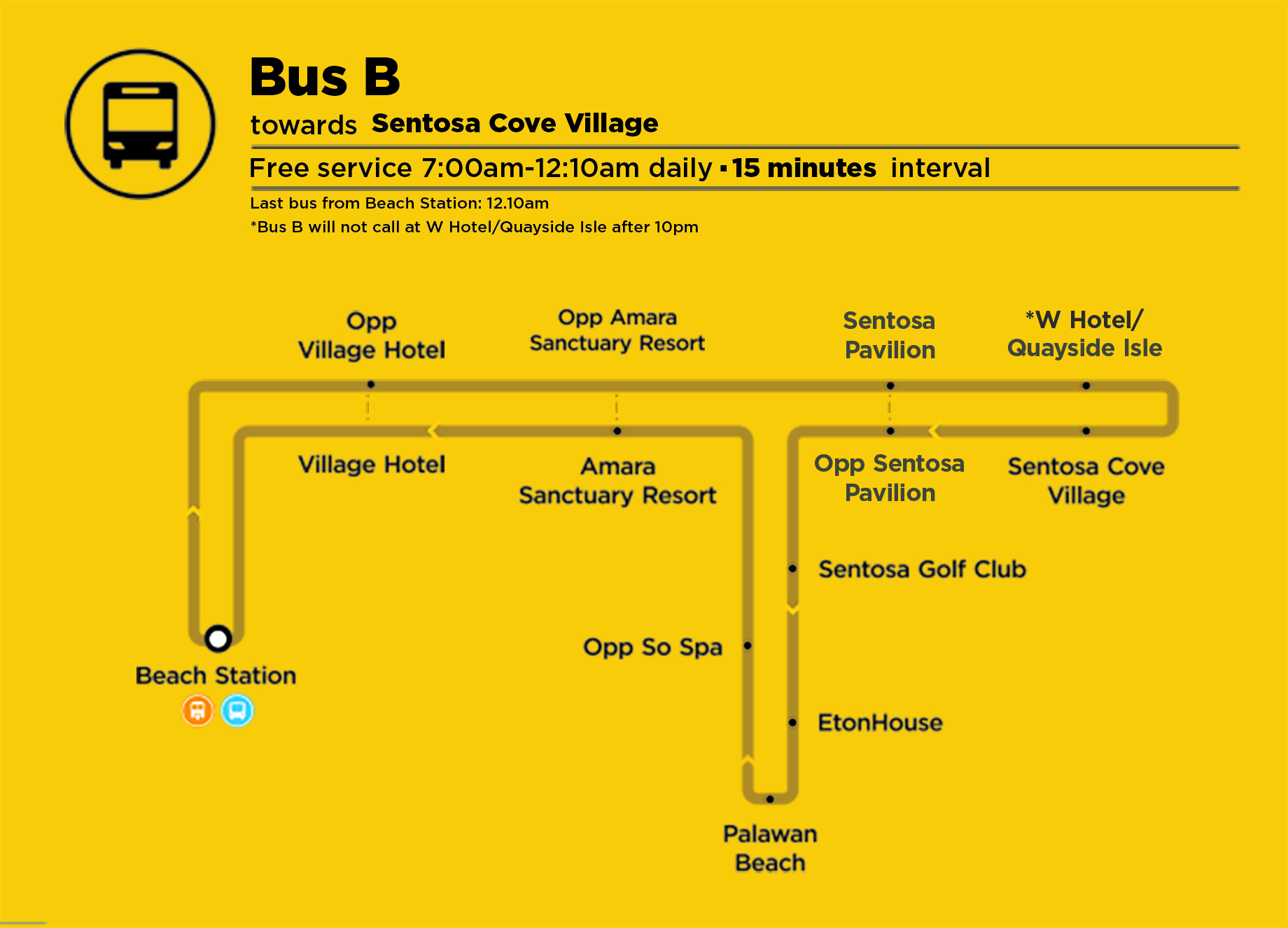 Getting around Sentosa? Click
HERE
to know more on Sentosa bus schedules, Sentosa Express, Cycling and Beach Shuttle.