MAKE TIME FOR A HOLIDAY
Before 2020, working at home seemed like a dream. Then the nightmares of endless zoom meetings and dealing with both kids and work hit us, and we were like whoa.
So it's time that we at Sentosa take a stand once again for the all-important holiday. We've done that by surveying the WFH state of the nation, making an imaginative little film about the wonders of a holiday, and putting together attractive promos to encourage all you productive people to take an unproductive break.
Scroll on for rational, emotional and totally wallet-friendly (who doesn't love discounts!) reasons for you to take your next holiday with us.
Think this could convince your boss for a day off?
90%
of us say that regular breaks allow us to be more productive
Because adulting doesn't mean all work and no play
81%
agree that adults should have playtime just like kids
Get the holiday vibe goin' through daily chats with our Island Boy Sticker Packs!
Available on Whatsapp, Telegram and even IG Stories.
Whatsapp Sticker Download: http://sticker.ly/s/BZSVUA
Stay tuned for more on our Telegram Channel: https://t.me/sentosaisland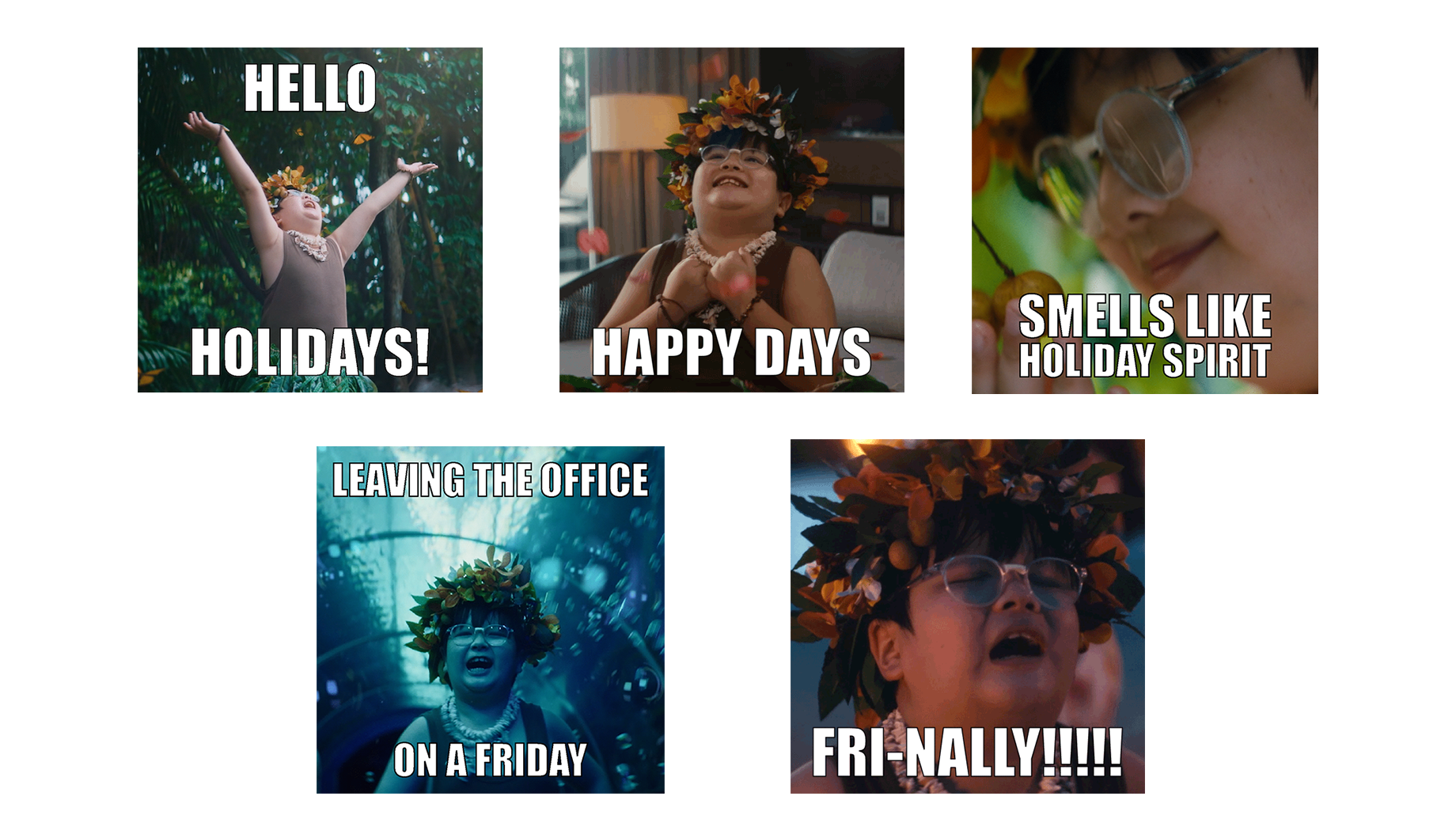 ALRIGHT I'M CONVINCED. HIT ME WITH THOSE HOLIDAY DEALS!
Whether it's staycations, daycations or just get-me-somewhere-for-2-hours-cations, we've got all the promos you need right here.