Island Guide
MY FAVOURITE SENTOSA PHOTOWALKS: YING SIN ONG
4 must-see spots, and photo-taking tips
For Ying Sin Ong, better known as @insynced on Instagram, aspects from her studies in Diagnostic Radiography at the Singapore Institute of Technology, and principles of photography do have parallels.
"Taking photographs, and x-rays are fairly similar," Ong mentioned while taking photos of sharks at Resorts World Sentosa's S.E.A. Aquarium.
Her passion for photography started in 2016 after creating an account on Instagram, where she first learnt about urban landscape photography.
"That's where it all began for me. From the city and travel hashtags used, I was exposed to so many great photos and first learnt about urban landscape photography."
The self-taught photographer loves exploring the city with her DSLR, photographing streets and architecture in her own creative way.
In 2018, she was named 'Instagrammer of the Year' during the annual #MadAboutSingapore2018 contest organised by @InstaSG and National Youth Council Singapore. The self-taught photographer was also approached by Nikon Singapore to be their social media influencer for their then newly launched mirrorless camera - Nikon Z6.
With more than 16,000 followers on Instagram, Ong is also a part of the growing Sentosa Creators Network, a community of like-minded creative individuals that just loves to make time to day out at The State of Fun.
Here are @insynced's favourite spots to photograph on Sentosa.
S.E.A. Aquarium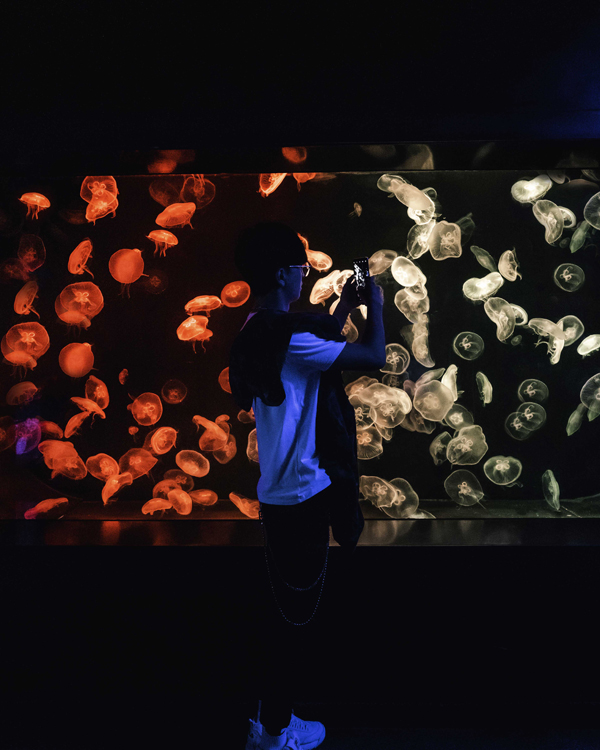 For me, this has got to be the most beautiful place in Sentosa. Just breathtaking. And there are thousands of insta-worthy photo opportunities in here!
Tip: Tripod/monopod/gorilla pods are very useful as it is rather dark inside and you will need to either bump up the shutter speed or ISO. Go early if you'd like an empty solo shot at the shark exhibition.
Butterfly Park and Insect Kingdom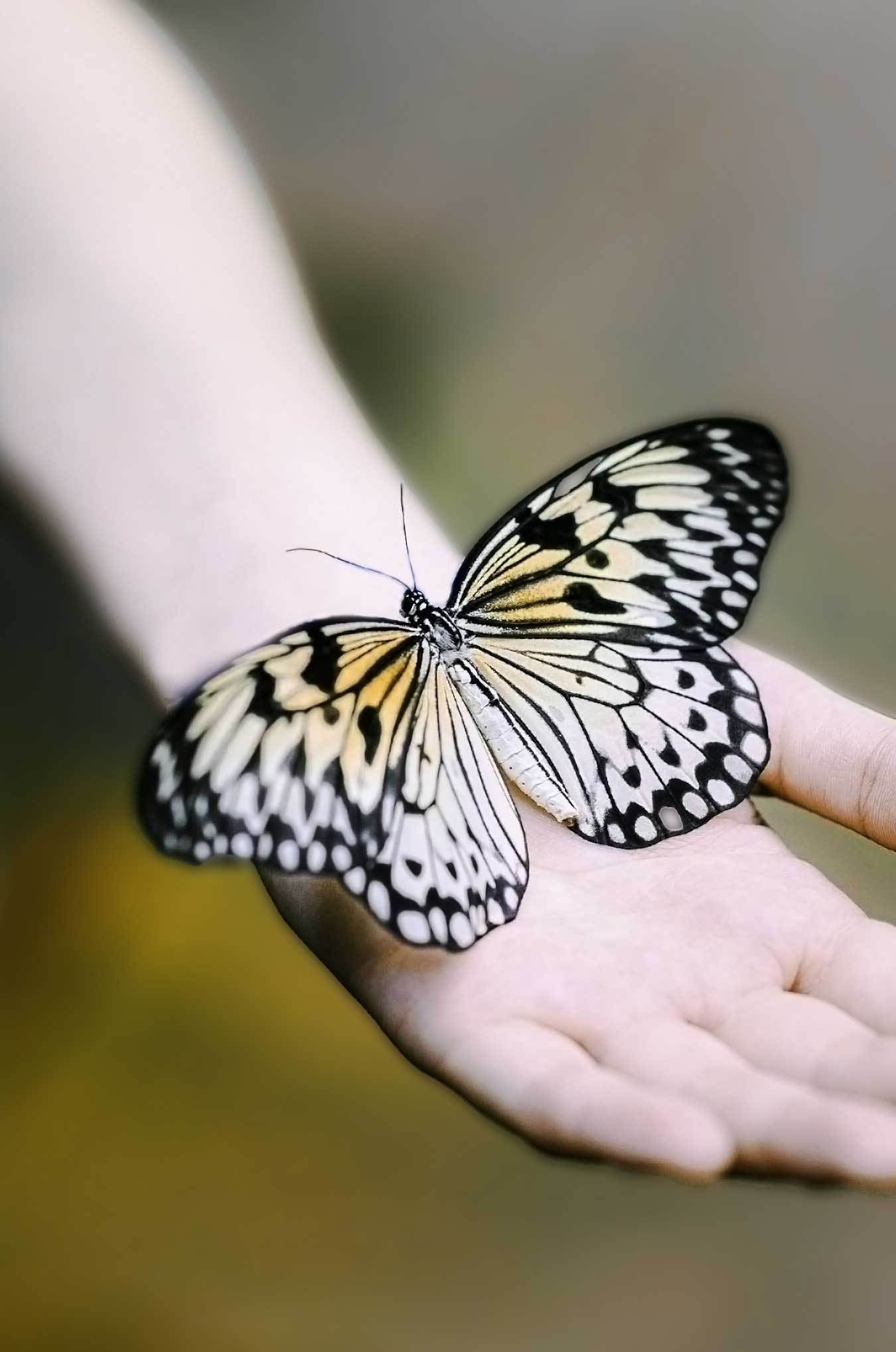 It was a really cool place for me as I got to get up close and hold beautiful butterflies that were just hatched, something that I've never experienced before. There was also a small hunt inside this exhibition where the staffs gathered all the butterfly pupa from the garden around and arranged them so that you could witness their hatching, which I did and it was amazing!!!
I never knew how colorful butterfly pupa was and it was so beautiful (makes a great photo too)! The best part is that this place is fully open concept so visitors could get up and personal to all the butterflies.
Tip: iPhone is more than sufficient. To get close up shots of the butterflies, any lens with a focal length above 50mm is adequate. Do stay very still and quiet when you are shooting to prevent alerting the butterfly. If you are using a mirrorless DLSR, try shooting in 'silent mode' to remove the shutter sound.
Skyline Luge Sentosa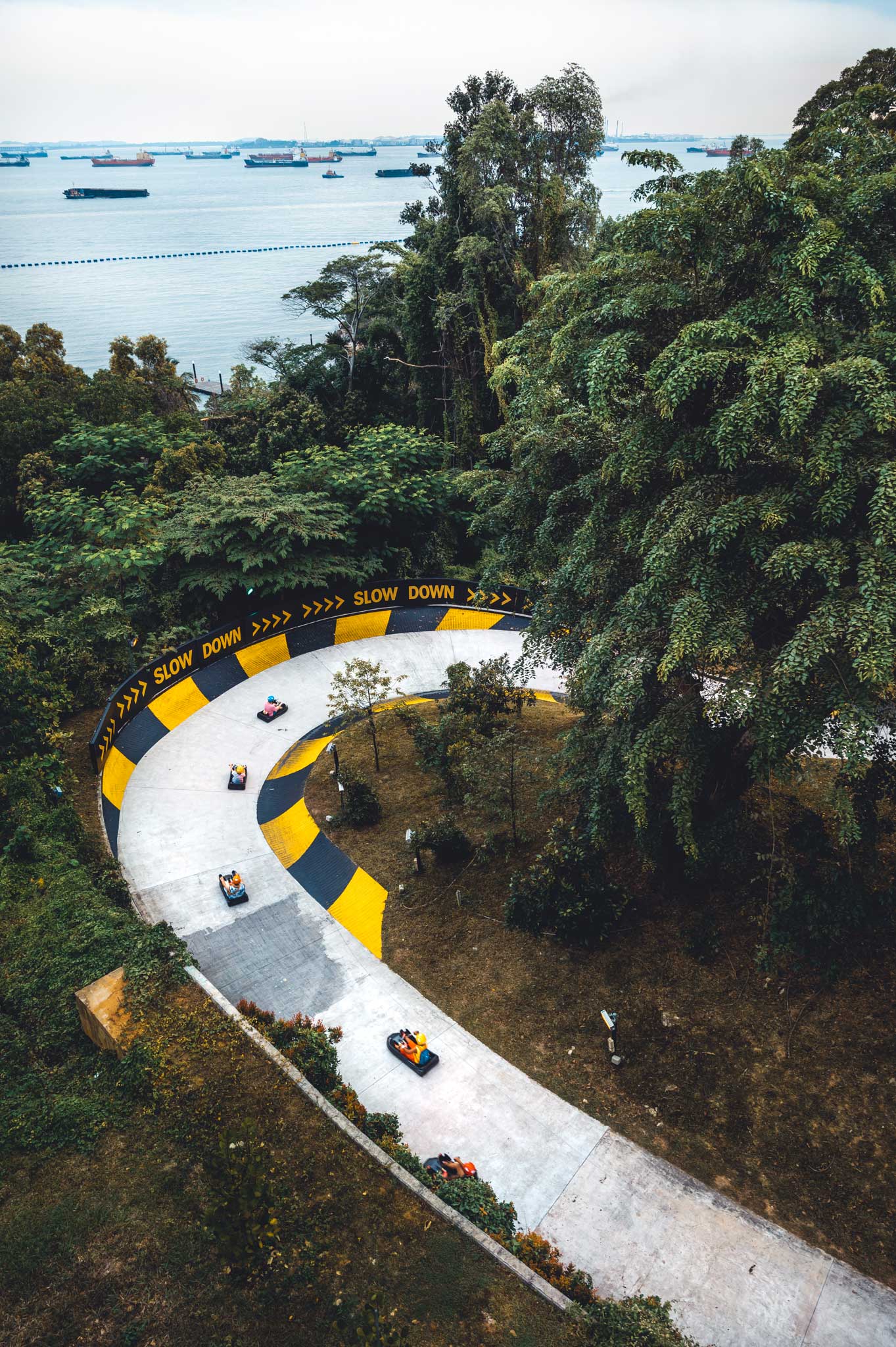 I love visiting this place in the evening because the tracks are lighted up in rainbow colours which makes the ride down so much more fun! Catching the skyline ride at 7pm also allowed me to enjoy the sunset from above.
Tip: Photography with both phone and camera is not allowed during the luge ride due to safety reason as both of your hands have to be on the handle at all times for steering and braking. Do bring along a GoPro if you have one or simply rent one from their counter. .
Madame Tussauds Singapore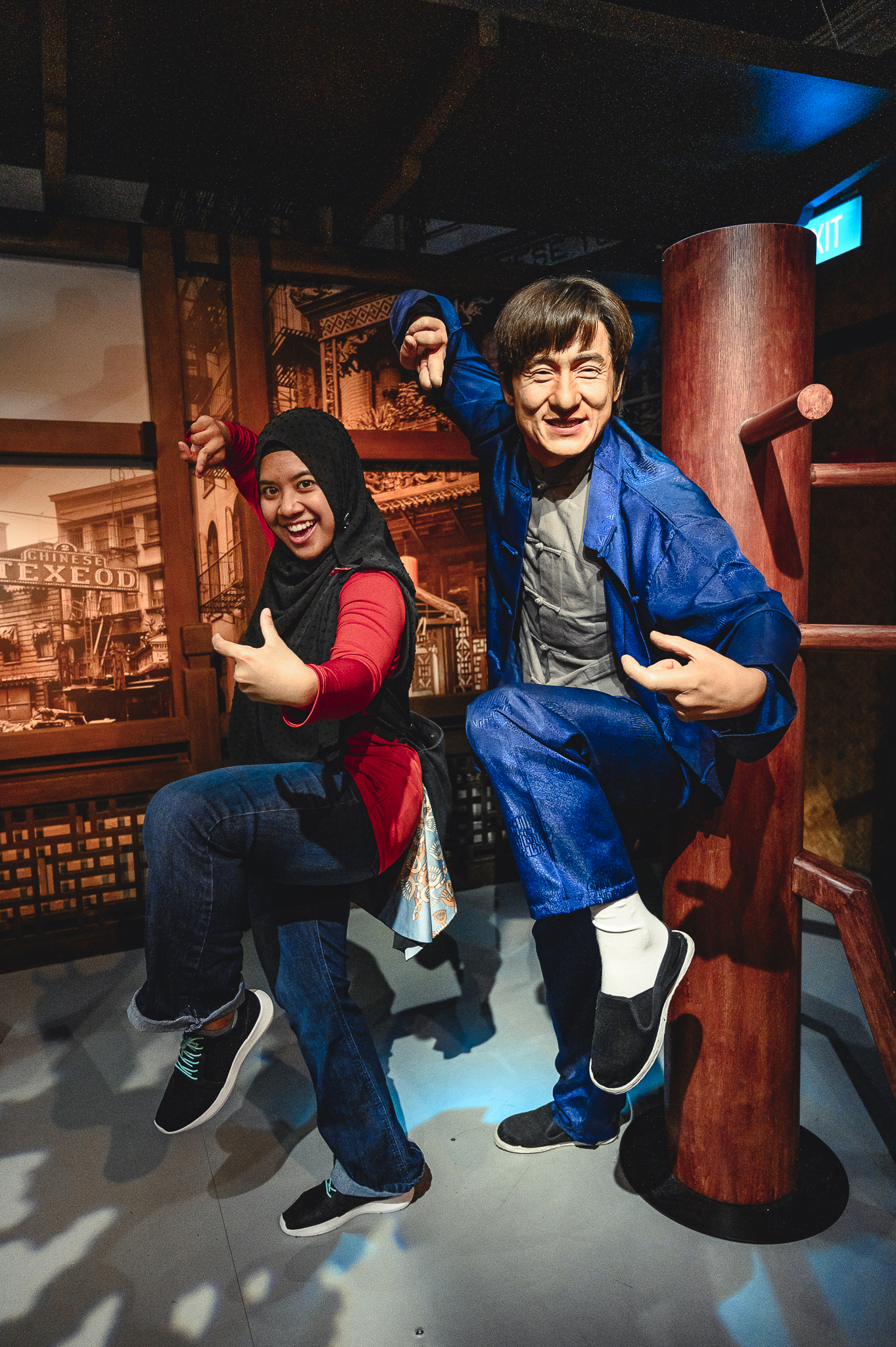 Madame Tussauds was one of the many indoor activities in Sentosa that I had a blast taking photos of and with my friends. We had so much fun getting up close to the wax figurines of famous people, such as Queen Elizabeth II and former US President Barack Obama, and then posing for pictures with them.
It was really fun because we were able to pose either intimately or hilariously with our favourite idols that would otherwise be quite impossible in real life! Also, given that the wax figurines were actual life-size sculptures of the person, I was very amazed to find out how tall, short, or skinny some celebrities were!
Tip: A wide angle lens (14 - 18 mm) would come in handy as some exhibits are quite big. It would be quite difficult to include the entire exhibit within the iPhone camera frame. You can consider getting add-on wide angle lenses for mobile phones such as Moment or Bitplay to up your mobile phone photography game!
Madame Tussauds Singapore