Island Guide
WHERE TO GO FOR DAYS OUT WITH YOUR PETS ON SENTOSA
Your guide to the best day out with good boys and fur kids

There are some things we all look forward to after a long and tiring day at work or at school – the comfort of your family, a lovely home-cooked meal, or even the excited greetings of your pet(s)!

As much as your furry companions are thrilled to see you after an even longer day going about their daily shenanigans, we are just as excited to tell you about the fantastic things you can do with them during the weekends!
Royal Albatross Dog Cruise *NEW*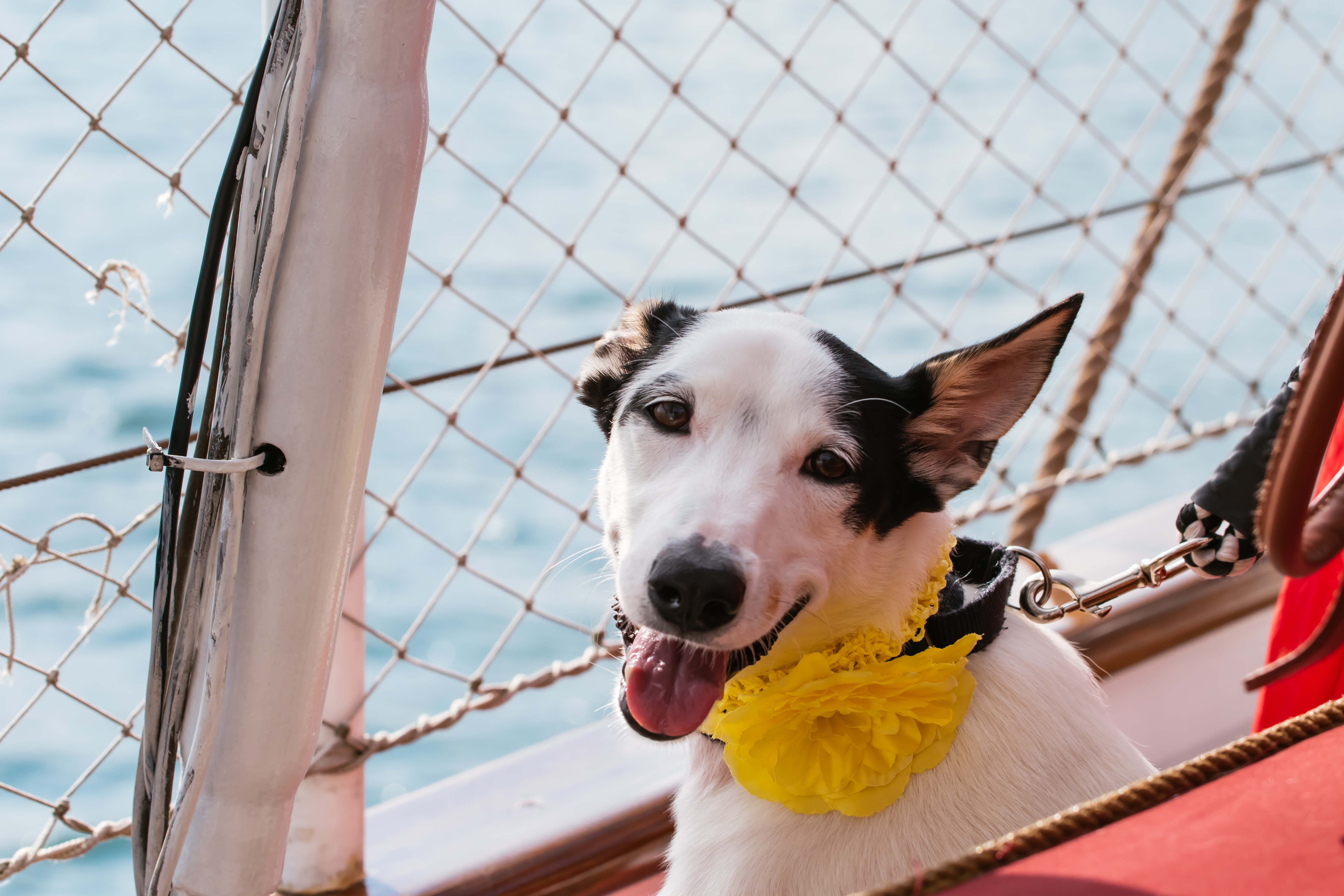 Photo: Tall Ship Adventures Pte Ltd
Set sail with man's best friend on the Royal Albatross' dog cruise! Designed as an extension of Royal Albatross' iconic sunset cruises, this two and a half hour voyage lets you enjoy a delectable, beautifully plated 3-course dinner for both you and your furpal while watching the gorgeous sunset.
The cruise takes you along Sentosa's southern beaches and islands and is a guaranteed pawsome time! Happening every Wednesday, 6:30pm starting 5 May. Bookings available from 1 April.
Find out more here!

Beach & chill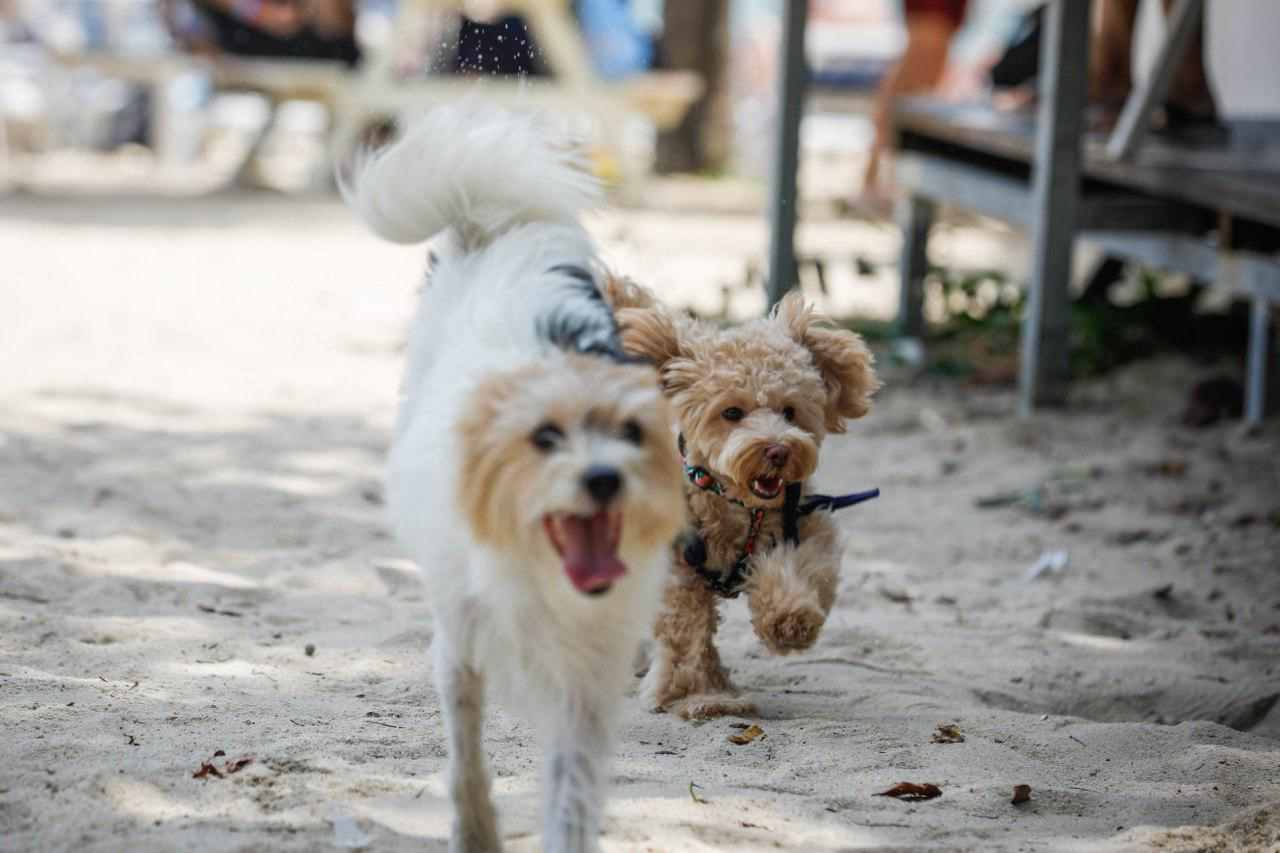 Photo: Tanjong Beach Club
There's no furtastic place to hang with your furry pals than at the beach, which Sentosa has an abundant of. While Sentosa beaches are pet-friendly, it is also open to everyone. So please be considerate when bringing your pets along.
We recommend heading to Tanjong Beach as well as the eastern end of Palawan Beach (near FOC Sentosa) where there are lots of space. Sentosa does require dogs to be leashed at all times.
HOT TIP: Get to the beach EARLY. The best time to swim and relax on the sand is from 9am-11am; before the crowd arrives, and before it gets too hot for your furkid.
The perfect day would not be complete without a delicious meal. What's better than a restaurant with good food than a restaurant with good food and is pet-friendly? Places such as Tanjong Beach Club, FOC Sentosa, Coastes and Ola Beach Club will welcome your pup and provide bowls of drinking water too.
Stand-up doggy paddleboard
Stand-up Paddling is one of the few water sports you can play with your pet on the water! This activity requires you to balance on an oversized board while standing up as you paddle your way across the calm waters and feel the gentle breeze brush against your skin. This hybrid between canoeing and surfing brings benefits such as balance training, body sculpting and many more! Your dog will surely love to spend the day out in the sea, not to mention the boost in their confidence in water; can they love you more than they already do?
You can rent a paddleboard from Ola Beach Club, where they provide other water sports activities too, or sign up for stand-up paddle classes with Stand-up Paddle (SUP) School located at Tanjong Beach.
For the comfort of all visitors, pets must be put on a leash at all times and be under proper control. However, pets are not allowed on board the cable car, express trains, buses, beach trams and Sentosa Boardwalk.
When your furry friend wants in on a day out at Sentosa, just grab your pet and get a Grab. GrabPet is a new on-demand service to get you and your pet around comfortably and conveniently. As this is a specialised service that comes with trained drivers and pet insurance, fares start from $14.
Here are some things to note when bringing your pets to Sentosa.