Island Guide
THE TIGER'S LAIR: TRAVEL THROUGH HISTORY AT FORT SILOSO
Also known as Sarang Limau or Tiger's Lair, Fort Siloso is Singapore's only preserved coastal fort. Built on the western end of Pulau Belakang Mati - or Sentosa, as we all know it - it was used to protect cargo against enemy attacks during the British rule.
The passing of time, however, saw the fort endure the Battle of Singapore when the Japanese came to invade during World War II. Today, the fort is a National Monument, a tourist attraction, as well as a social and community space. Here are six things you can check out at the Fort if you want to relive local history.
---
Do note that all guests must wear masks, check in and out via SafeEntry and have your temperature screened before entering the attractions and restaurants. There are plenty of signs and floor markers to guide you along. Find out more about our safe measurement measures here.
Fort Siloso Skywalk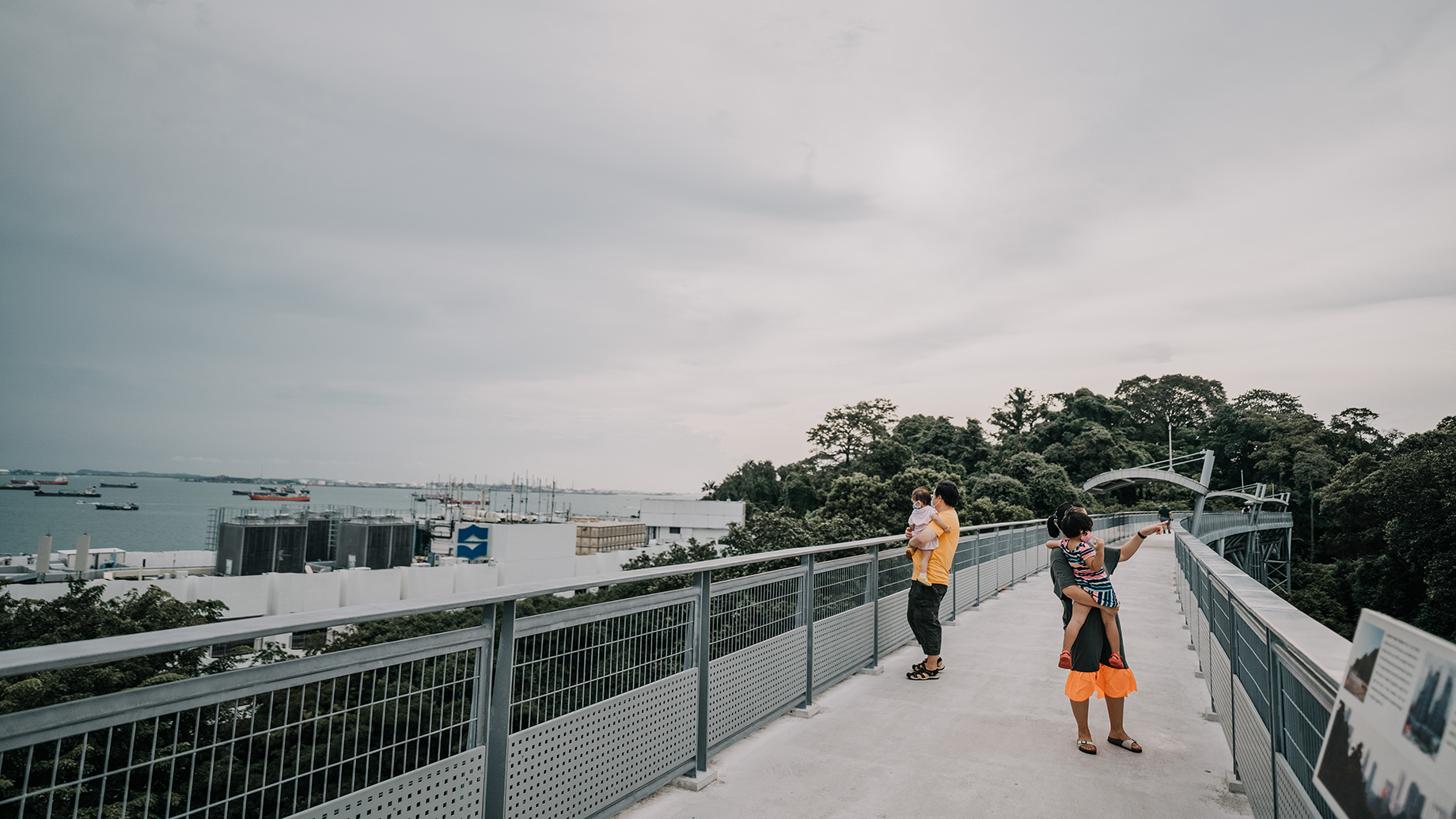 Standing at 43m high (there is a lift service available, thankfully), the Fort Siloso Skywalk serves as a walkway that connects Siloso beach and Fort Siloso. As you traverse this 181m bridge, you will be rewarded with spectacular sights of flora and fauna and a panoramic view of Sentosa.


Every sheltered pit stop along the Skywalk also comes with information boards explaining the history of Fort Siloso and what you can expect to find during your exploration of the site. This makes the Skywalk a great starting point for your excursion.


Guns of Sentosa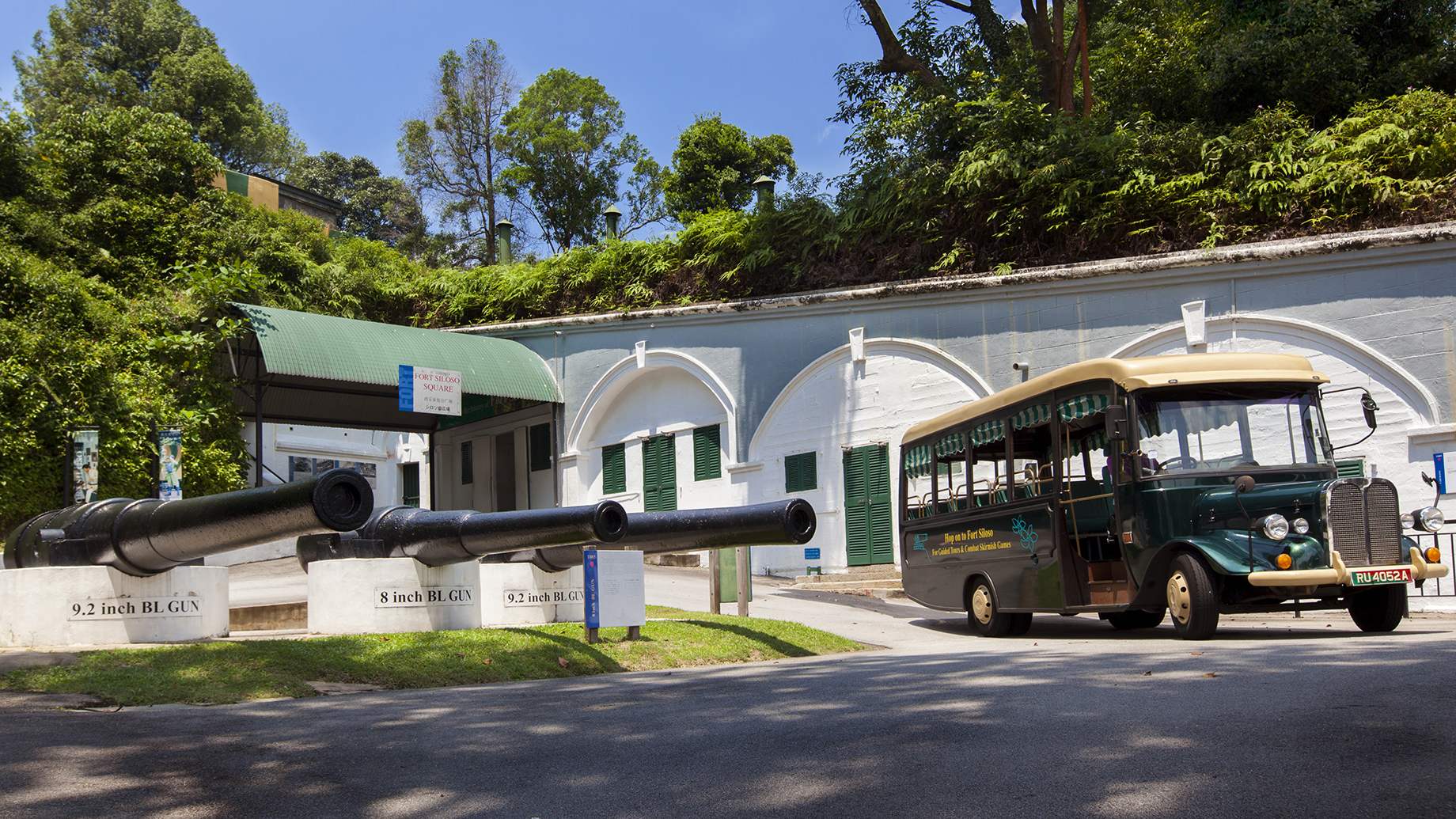 When constructed in 1879, Fort Siloso was armed with coast artillery weapons that met the standards of its time. However, with the rise of industrialisation in Europe and North America, these guns and armaments improved significantly.


As you roam Fort Siloso, you will be able to see various replicas of guns that saw action during the Battle of Singapore in February 1942. From the 7-inch Rifled Muzzle Loaders to the more modern 6-inch BL guns, these weapons will leave you in absolute awe.



Battery Command Post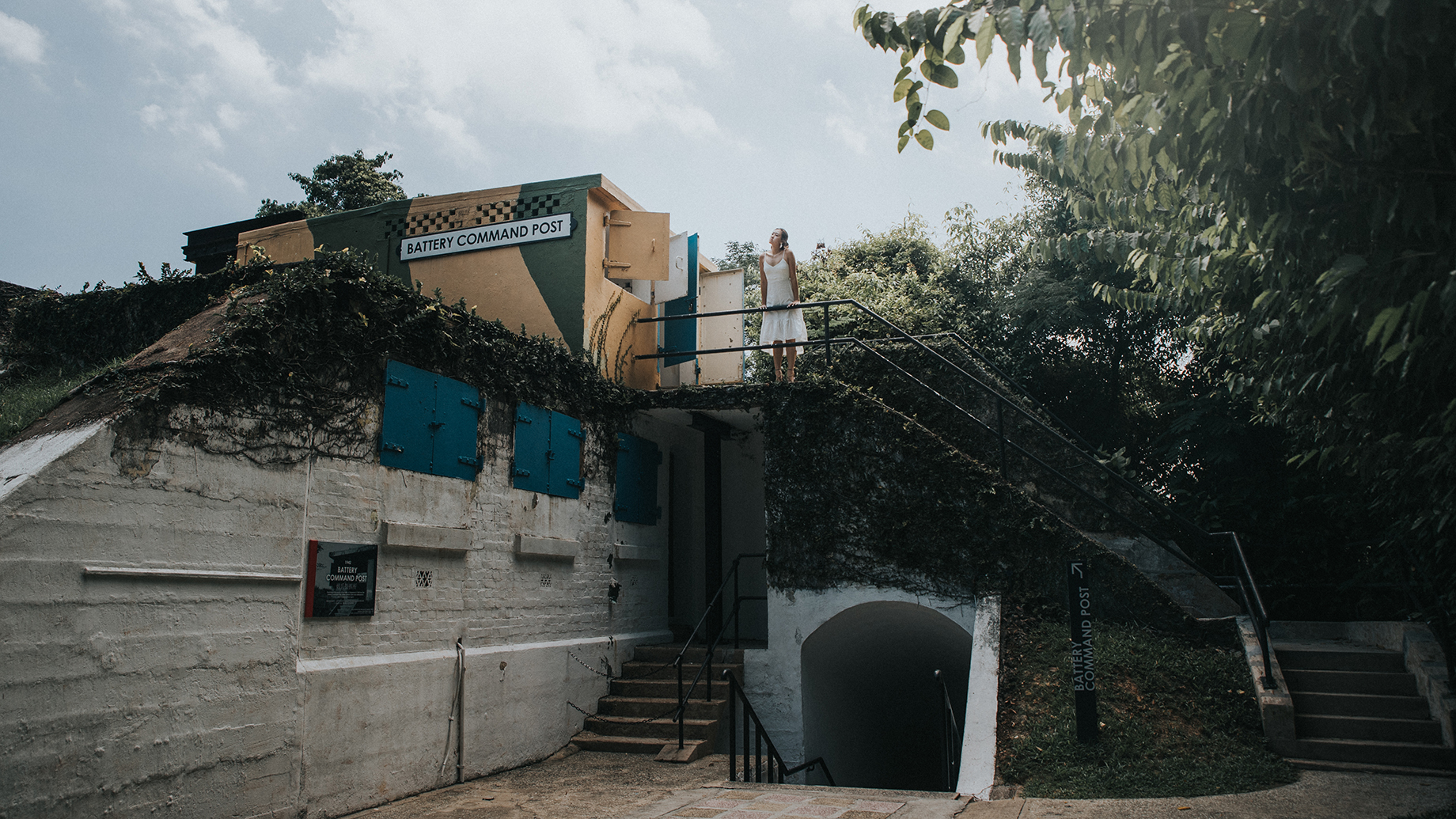 With a clear view of the horizon and the western sea lanes that lead into the Singapore harbour, the Battery Command Post was used to direct coastal defence guns. It came into service in 1897 and was equipped with a Depression Range Finder and Position Finder.


It underwent a number of upgrades and modifications over the years, and the Battery Command Post as it was in the 1930s stands at Fort Siloso to this very day. Those who love a bit of realism can even hear the featured sounds of 1942's Battle of Singapore.


The Surrender Chamber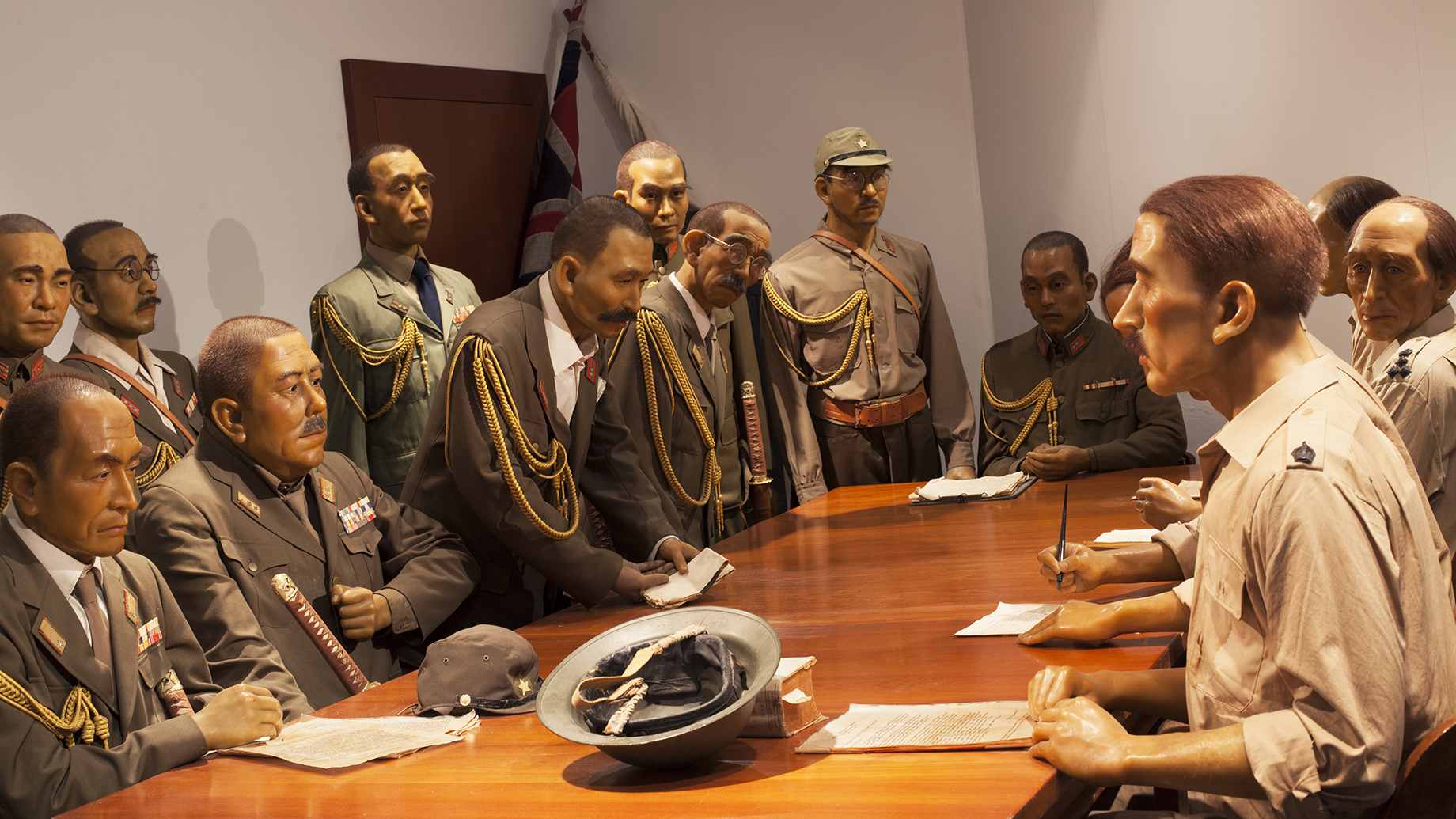 As history goes, the British surrendered Singapore in 1942 after a decisive final battle that saw the Japanese capturing Britain's Southeast Asian stronghold and military base. At the Surrender Chamber, the proceedings are carefully explained and illustrated.


In every room, models of military leaders in various stages of the negotiation process can be seen. This includes everything from the historical re-enactment of the actual surrender in the Ford Motor Factory Boardroom to post-war Japan in the aftermath of World War II.


A Soldier's Home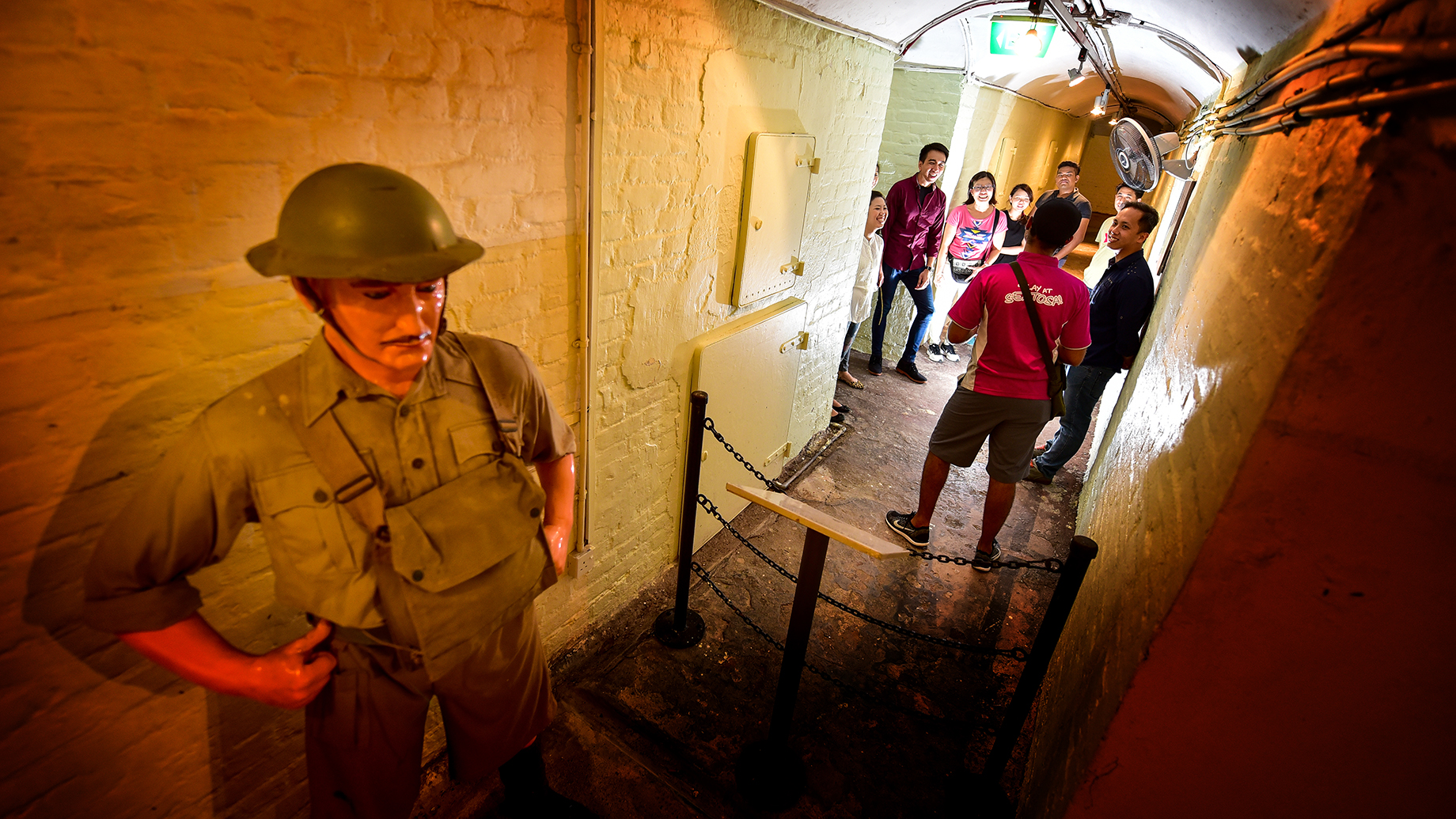 History books might tell you what happened, but here at Fort Siloso, bring your educational experience up a notch by exploring and witnessing a realistic replica of a soldier's home in the 19th century.


Walk through a troop ship that seasick soldiers had to brave in their 60-day journey from England to Singapore, marvel at the barrack room – consisting of a metal bed, shelf-unit and mosquito net – where they sleep and even see what they eat at the cookhouse.


Waves of The Straits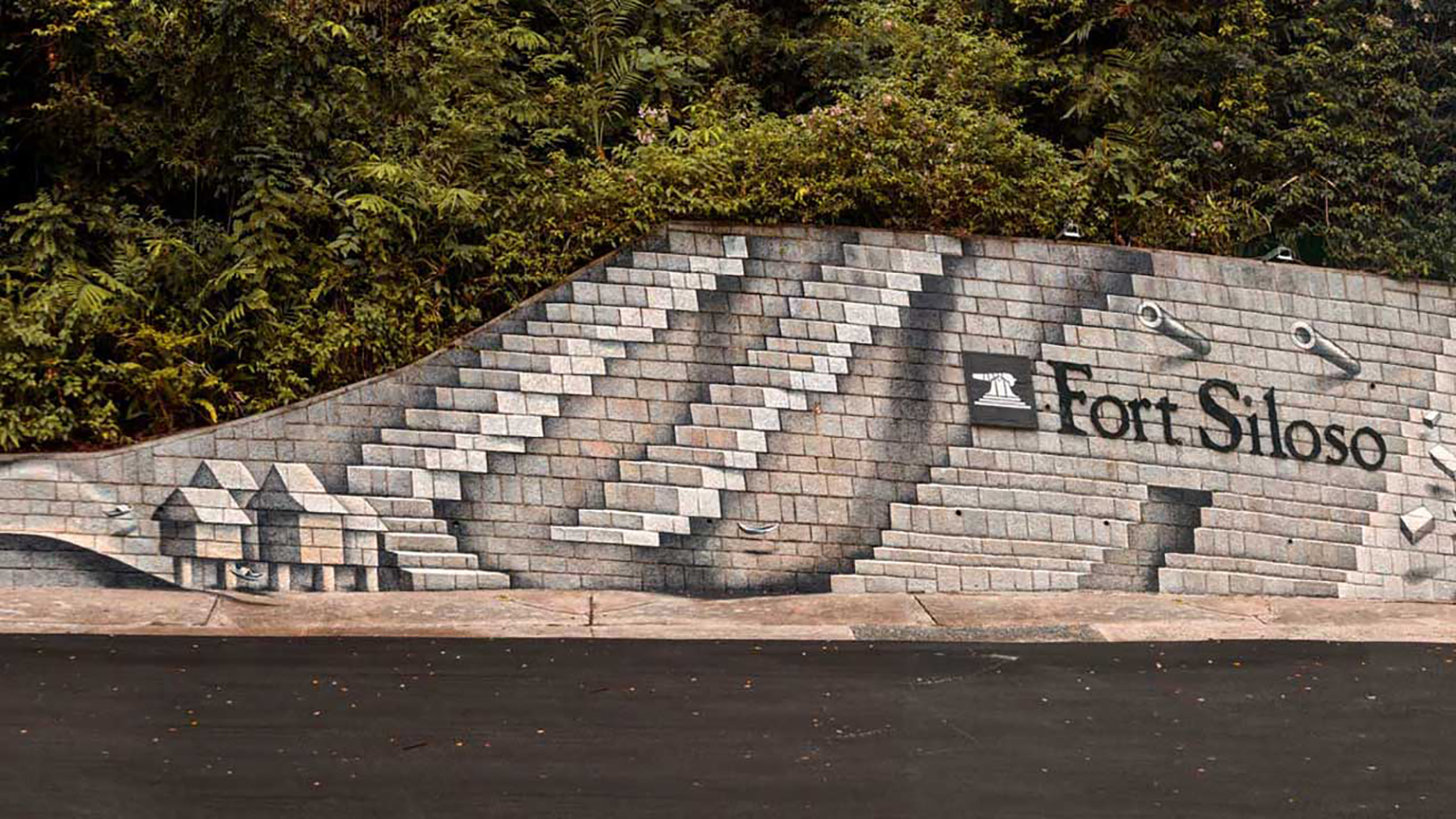 Commissioned by Sentosa as part of Singapore's Bicentennial, this series of murals Created by prolific muralist Yip Yew Chong, "Waves of the Straits" unfurls the historical timeline and legends of the Singapore Straits, the stretch of seas and shores between Sentosa and the mainland.


Rippling over the 230m long Fort Siloso Road, it is Yip's largest physical artwork ever created, comprising of a series of paintings on the walls, the road, and rocks.
---
By Arman Shah
Arman Shah is a former travel writer with fond memories of solo adventures in Southeast Asia. His work has appeared in print and online in publications such as Expat Living Singapore, AsiaRooms.com, SG Magazine, and HungryGoWhere.com among others. He now manages The Everyday People, a website featuring people stories and lifestyle content.