Island Guide
TOP THINGS TO DO IN SENTOSA THIS JANUARY
New Year, New Experiences as you #MakeTime for a holiday!
The new year of 2021 has finally come around! Whether you've made New Year's resolutions to spend more time with your family and friends, or to slow down and focus more on yourself, you can definitely fulfil them on the island.
With the new year comes a new guide, and so, here are the best ways to spend your time on Sentosa this January.
---
Do note that all guests must wear masks, check in and out via SafeEntry and have your temperature screened before entering the attractions and restaurants. There are plenty of signs and floor markers to guide you along. Find out more about our safe measurement measures here.
Solve puzzles with friends at The Quest for Lost Gold Sentosa Virtual Escape Game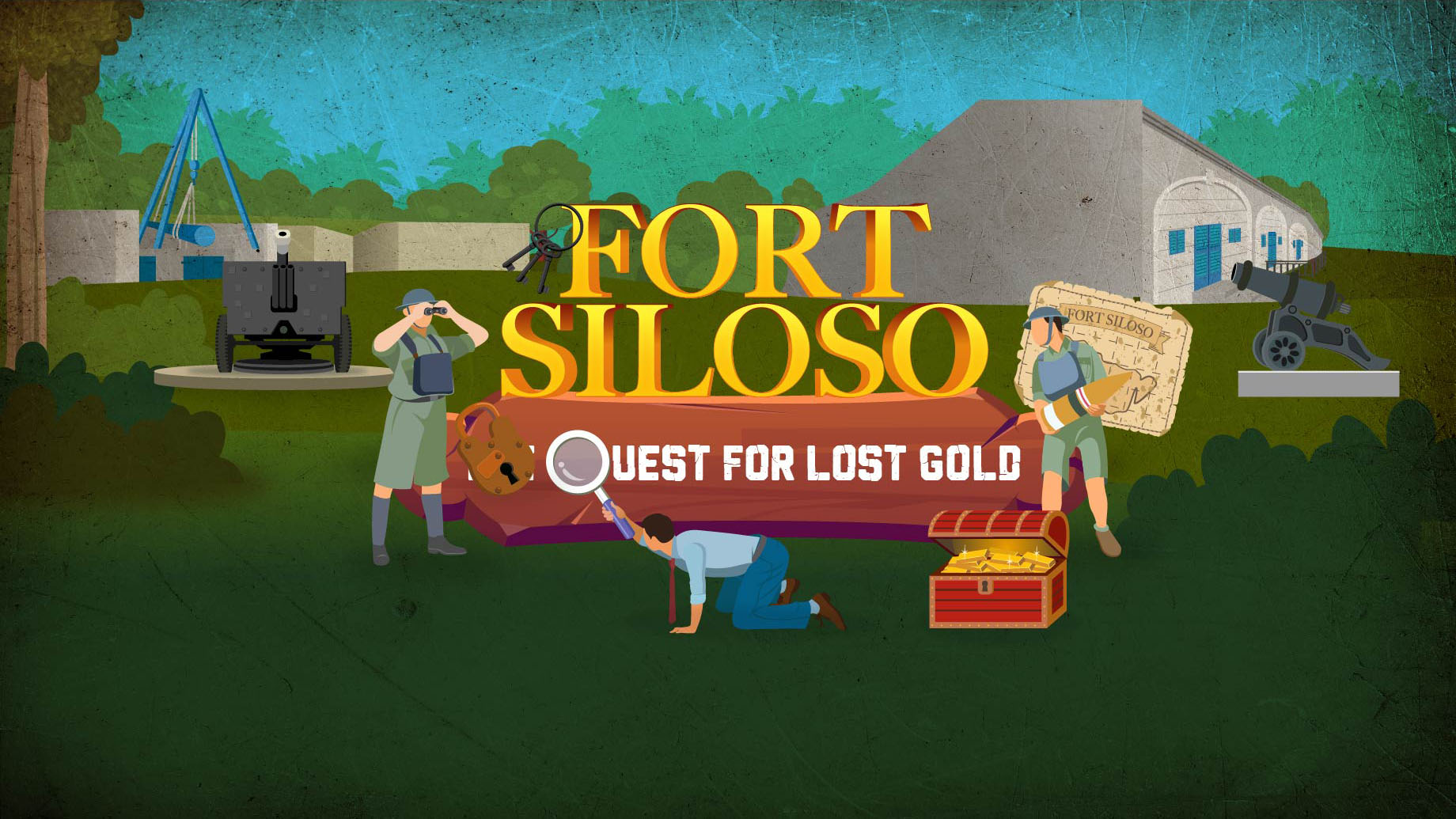 This is your last chance to partake in an adventure with Sentosa's very own virtual escape room game, 'The Quest for Lost Gold'! This game comes in two different game modes 'Finders Keepers' and 'Lost Treasure of Sarang Rimau', which are both virtually set in Singapore's only preserved coastal fort, Fort Siloso.
The family-friendly game mode, 'Finders Keepers', tasks you to explore the virtual map of Fort Siloso. You must locate and collect the keys that are scattered throughout the fort and use them to unlock the treasure chest to get riches within. Play this game for free on our website, by clicking here.
The other game mode, 'Lost Treasure of Sarang Rimau', provides a more challenging alternative. This game mode is timed and requires some serious brainpower to solve the puzzles it contains. It is recommended that you play this game with a group (of up to 6 players) if you want to complete the game successfully.
Don't miss the upcoming facilitated game happening from 9 Jan- 10 Jan 2021. There are many amazing prizes for this game, and a few lucky individuals will win some that are worth thousands of dollars! For more info on the timeslot and prizes, click here.
Do take note, the virtual game will end on January 10th, so if you want to play the game and stand a chance to win some incredible prizes, act fast!

Don't let the rain stop your fun — indoor activities to do on the island
Has the rain season been putting a damper on your plans lately? Well, Sentosa offers a wide array of indoor activities that you can choose from that let you explore, relax and unwind, or just straight up have fun.
S.E.A. Aquarium™ is an excellent venue to visit with your loved ones. Being one of the largest aquariums in the world and hosting more than 100,000 marine creatures, this wondrous location is definitely a jaw-dropper. Book now and save more! From 9 Jan to 21 Mar, S.E.A Aquarium™ offers FREE treat with every One-Day Ticket you purchase with RWS SG Resident promo.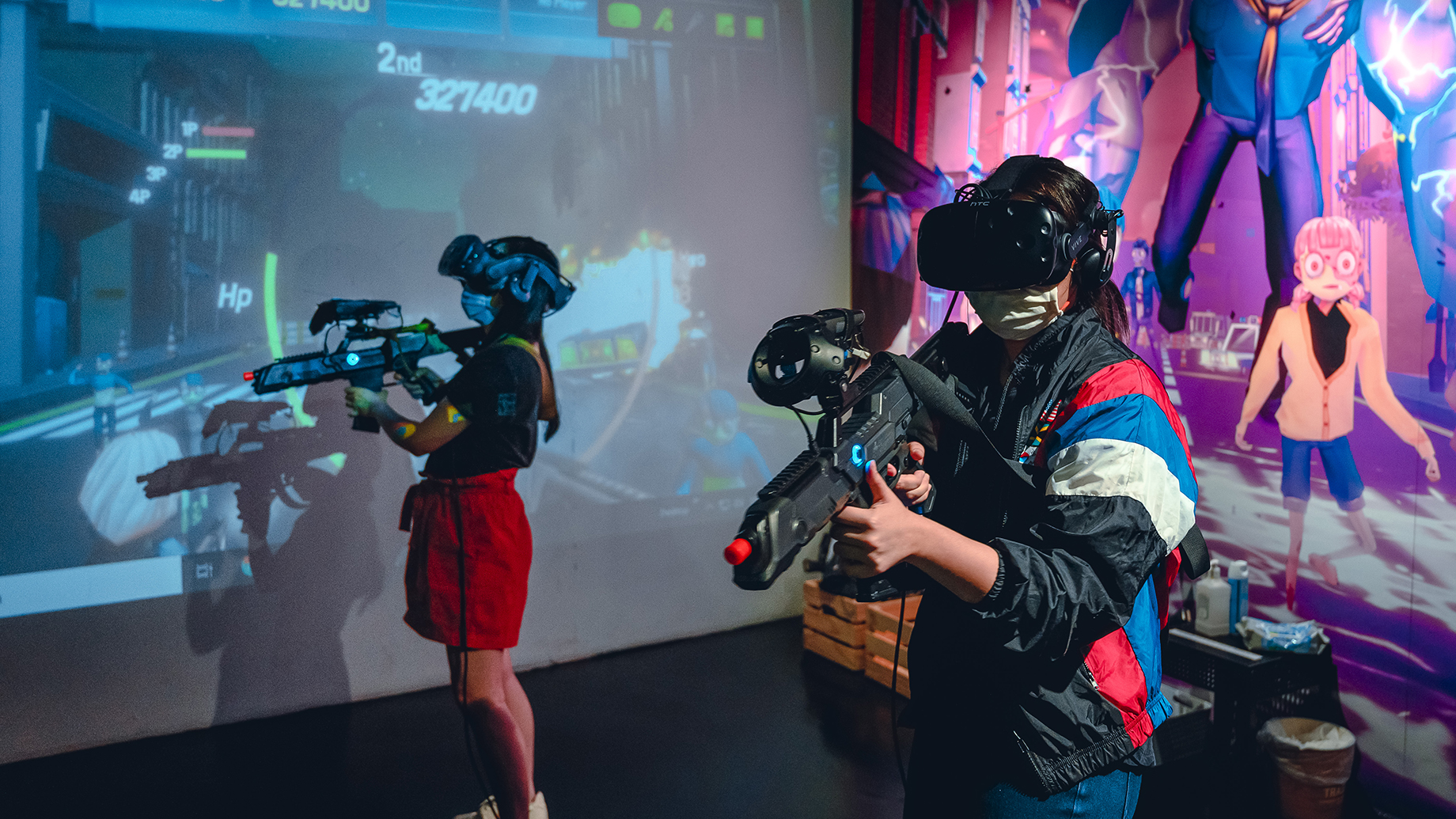 If you're looking for something a little more heart-racing, HeadRock VR is a terrifyin-, er, excellent place to visit. From virtually rafting in the jungle, to fighting across skyscrapers, to fighting zombies in an apocalypse, HeadRock VR has numerous thrilling adventures for you to embark on! What's more, for a full day of virtual fun, Sentosa daycation bundle offers Extreme Wonders of VR at $100 for 2 pax! (ends 31 Mar 2021)
If you're in need of a pampering, Sentosa has several spas that emphasize on ease and beauty, perfect for those who feel the need to unwind.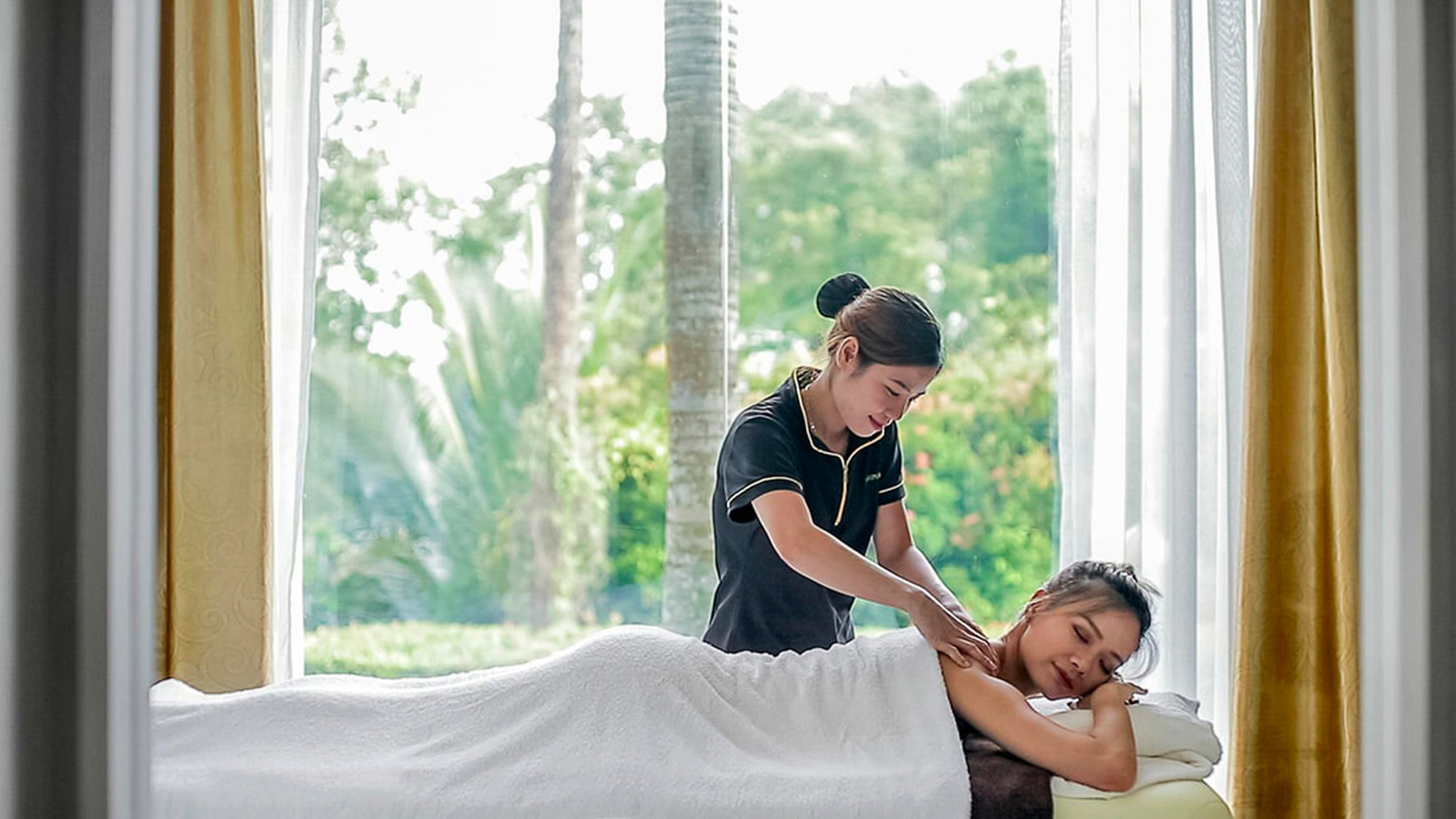 Spa Rael is a unique oasis located at ONE °15 Marina Sentosa Cove. There, one can enjoy the breathtaking views on display as they enjoy the therapies and treatments that are targeted towards holistic wellbeing.
Another indoor spa is Spa Luna. Spa Luna is located within Amara Sanctuary Resort, and offers Body Cocoons as well as various massage therapies, allowing you to feel soothed and smoothed.
To browse the other spas that Sentosa has to offer, click here.
Get your holiday vibes on using SingapoRediscover Vouchers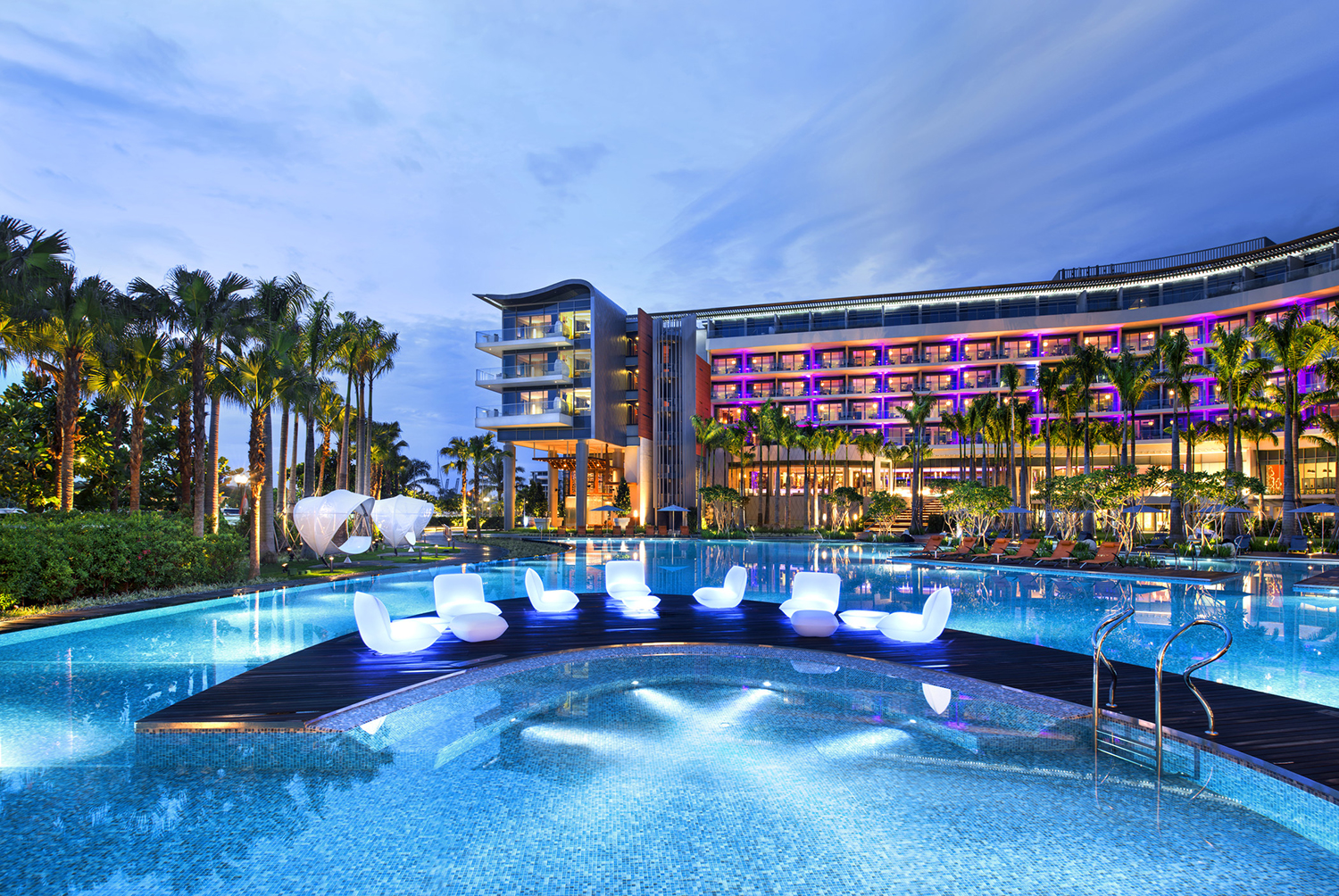 If you still haven't used your SingapoRediscover Vouchers yet, going on a staycation is a great way to make use of them while enjoying a your very own holiday, all within the island! Sentosa offers a variety of staycation bundles that the SingapoRediscover Vouchers can provide discounts for. Staycations are perfect for providing a well-deserved break, reducing stress and giving a mental reset from all the busyness and projects that our daily lives can throw at us.
W Singapore Sentosa Cove is offering a $709 'wellness escape' staycation, comprising of a one-night stay at W Hotel, a complimentary spa treatment, yoga session, adventure activities, and more. This package is perfect for those who need to take a step back, take a breath of fresh air, and gain mental clarity.
If you're looking for a more unique getaway, Capella Singapore offers a $1672 one-night staycation in one of their one-bedroom villas. This bundle comes with all the guest benefits and resort activities that Capella has to offer, a complimentary breakfast at The Knolls, and a private consultation with the artisans of Hat and Cane as well as Palola. Here, you can learn about their masterful craft, and even acquire some of their products to take home with you.
To look at more of Sentosa's holiday deals, you can click here.
Newly revamped menu at Good Old Days Food Court
Good Old Days has been menu has been revamped, adding in many more dishes to their diverse range of local favourites. Their menu is MUIS Halal Certified, and many of its featured dishes come at a very affordable price.
Good Old Days is well-known for their delicious Hainanese Chicken Rice dish. For $7.80, the dish comes with poached chicken, seasoned vegetables, and garlic and ginger fragrant rice. It's a true local classic for anyone looking for some good Singaporean food.
Another great dish is the Hokkien Mee. This local favourite is comprised of very traditional yet delectable ingredients, rice noodles, yellow noodles, prawns, squid, fishcake, beansprouts, garlic chives, and belachan chilli.
There are many other scrumptious local dishes that Good Old Days has to offer. To browse them or to find out more about Good Old Days, click here.
Don't miss these awesome January deals & promos
In celebration of the upcoming New Year, Resorts World Sentosa (RWS) has put together their 'Abundant Escapes', which are incredible family-friendly mini-vacays that you and your loved ones can enjoy in Sentosa! For more details on these 'Abundant Escapes', click here.
Abundant Moments' offers a three-night stay for the price of two in Hotel Michael's 'Deluxe Room' for $620. This would be an amazing stay for those who want to take a longer break away from the stresses of life, to just slow things down and enjoy your loved ones' company while enjoying the New Year's foods and festivities around the resort.
Abundant Discovery' contains both a two-day-one-night stay in Hotel Michael's Deluxe Room as well as two adult tickets to S.E.A. Aquarium™ Sentosa, for $338! Kids will get big discounts to the venue as well, so you can explore the aquarium and meet the 100,000 marine animals who are living there together as a family.
Abundant Adventures' offers a $418 bundle for a two-day-one-night stay at Hotel Michael's Deluxe Room in addition to a day full of fun and adventure for the family! After relaxing in the resort, enjoy your two complimentary tickets to both S.E.A. Aquarium™ and Universal Studios Singapore! In addition, your kids will receive superb rates for both of these venues as well, making this staycation an exciting and memorable 'trip' for both you and your family.
To browse the other promotions that Sentosa has to offer, click here.
Siloso Headland Intertidal Programme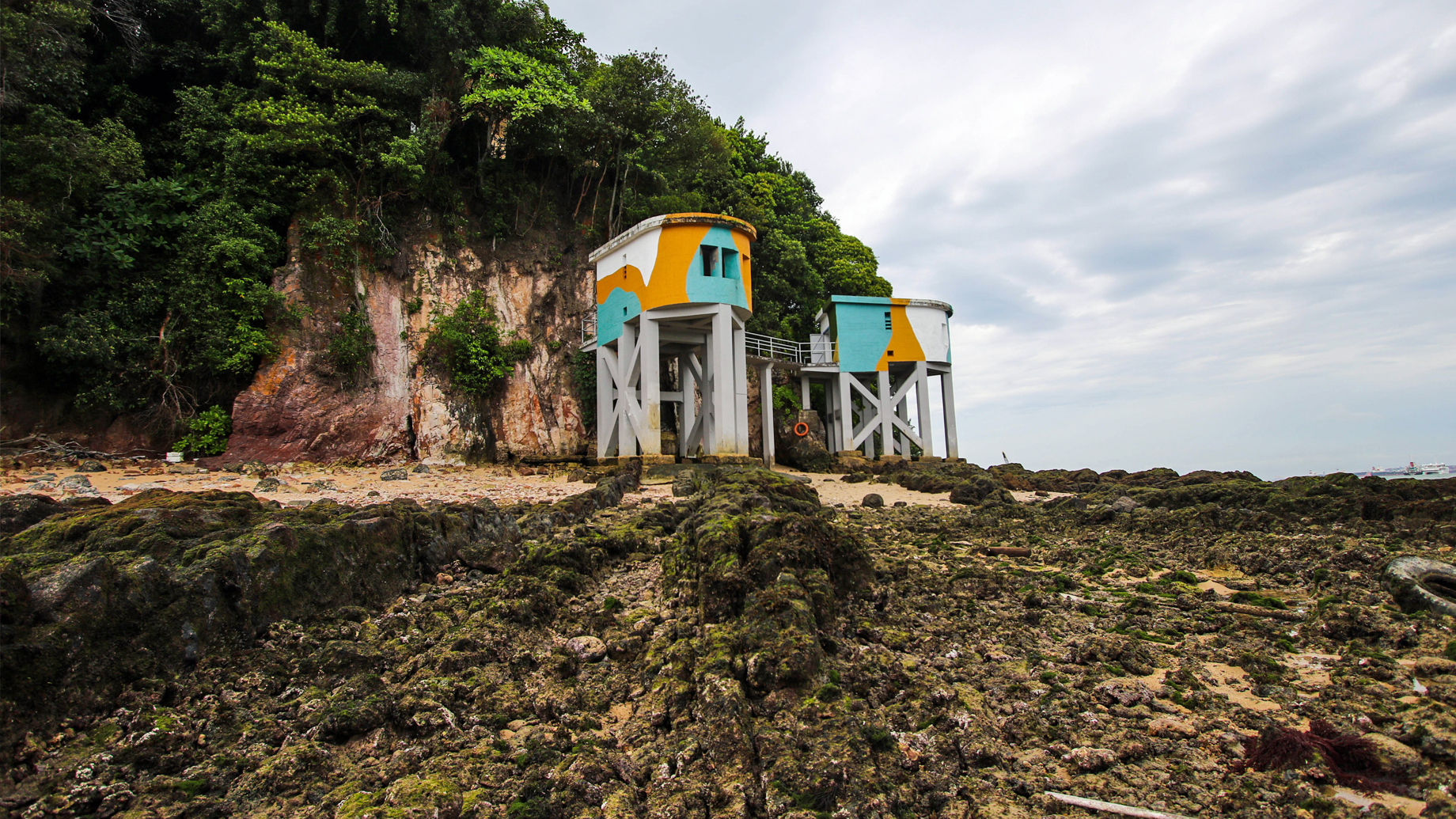 Here's a chance to explore something different! Unleash your inner explorer with the Siloso Headland intertidal Programme, where you will go on a guided tour of Singapore's last coastal cliff and rocky shores, Siloso Headland. This location hosts vast amounts of marine life, from corals, to seagrass, to aquatic animals. Take a trip to this national treasure and enjoy the beautiful landscape that this place has to offer!
For programme dates, timings, and more info, click here.
For the foodies — Gourmet Island Escapade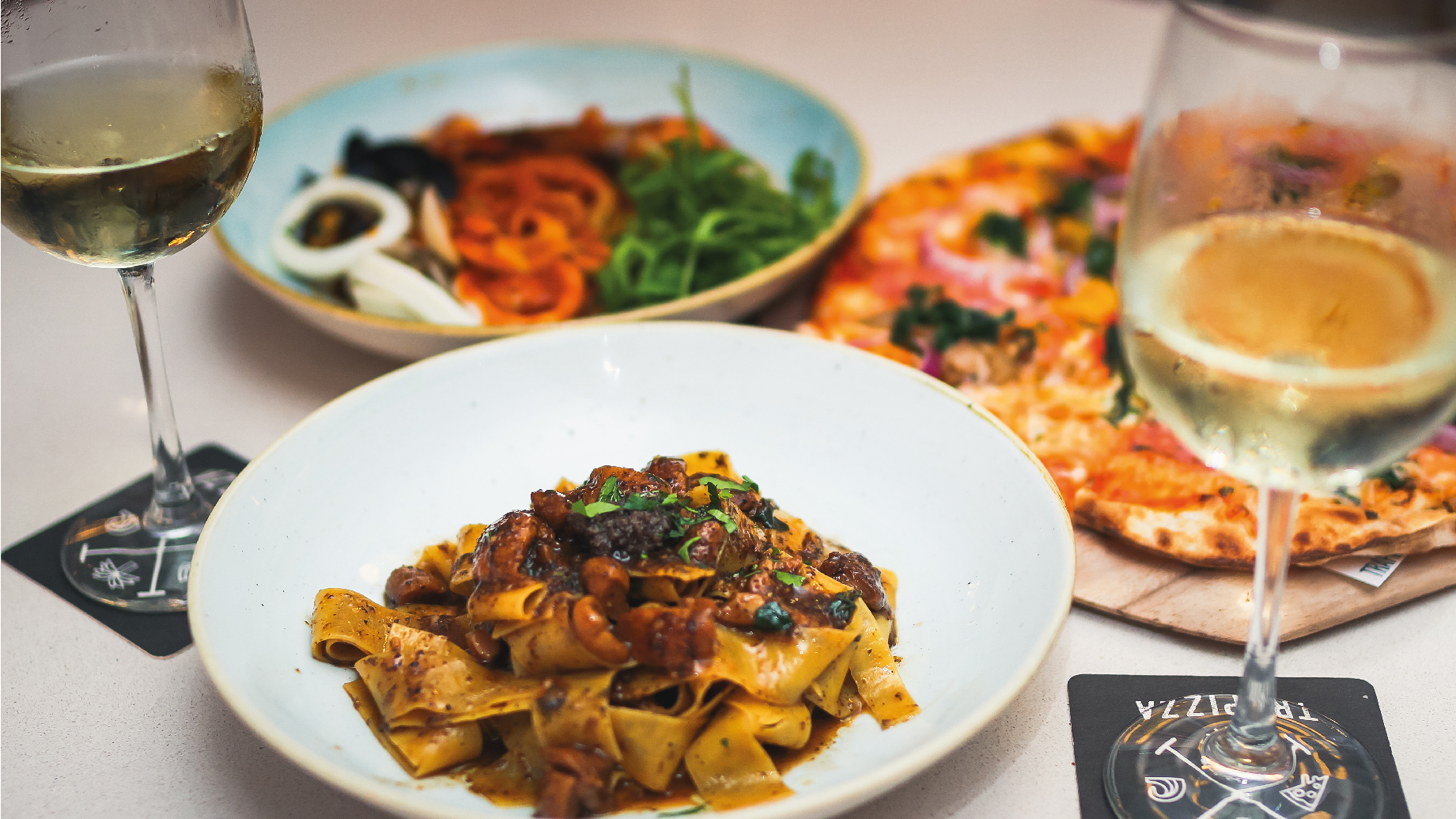 Sentosa has inaugurated an island-wide, multi-sensory dining experience, 'gourmet island escapade'! This undertaking will bring you throughout the island, visiting four locations that possess iconic, yet gorgeous scenery, Sentosa Golf Club, Fort Siloso, Trapizza, and Arbora.
To match the delightful scenery, you will be able to enjoy amazing dishes at each of the locations, taken from a 4-course menu worth $120. This trip will be handled by a tour guide, who, along with telling jokes and stories, will guide you across this tasteful adventure. In addition to a free Sentosa Cable Car ride, the excellent views and succulent foods will definitely make this experience an unforgettable place to go for a date, or with your loved ones.
For more information on this gourmet escapade, click here.