Food Guide
THESE SENTOSA RESTAURANTS ARE OFFERING ISLANDWIDE DELIVERY
Bring home a taste of Sentosa during the Circuit Breaker.
In this uncertain times, do your part to stay at home and flatten the curve, but that doesn't mean you have to miss out on your favourite food.
Enjoy a taste of Sentosa with these restaurants that will satisfy your cravings in the comfort of your home (and your pyjamas) with islandwide delivery.
Greenwood Fish Market @ Quayside Isle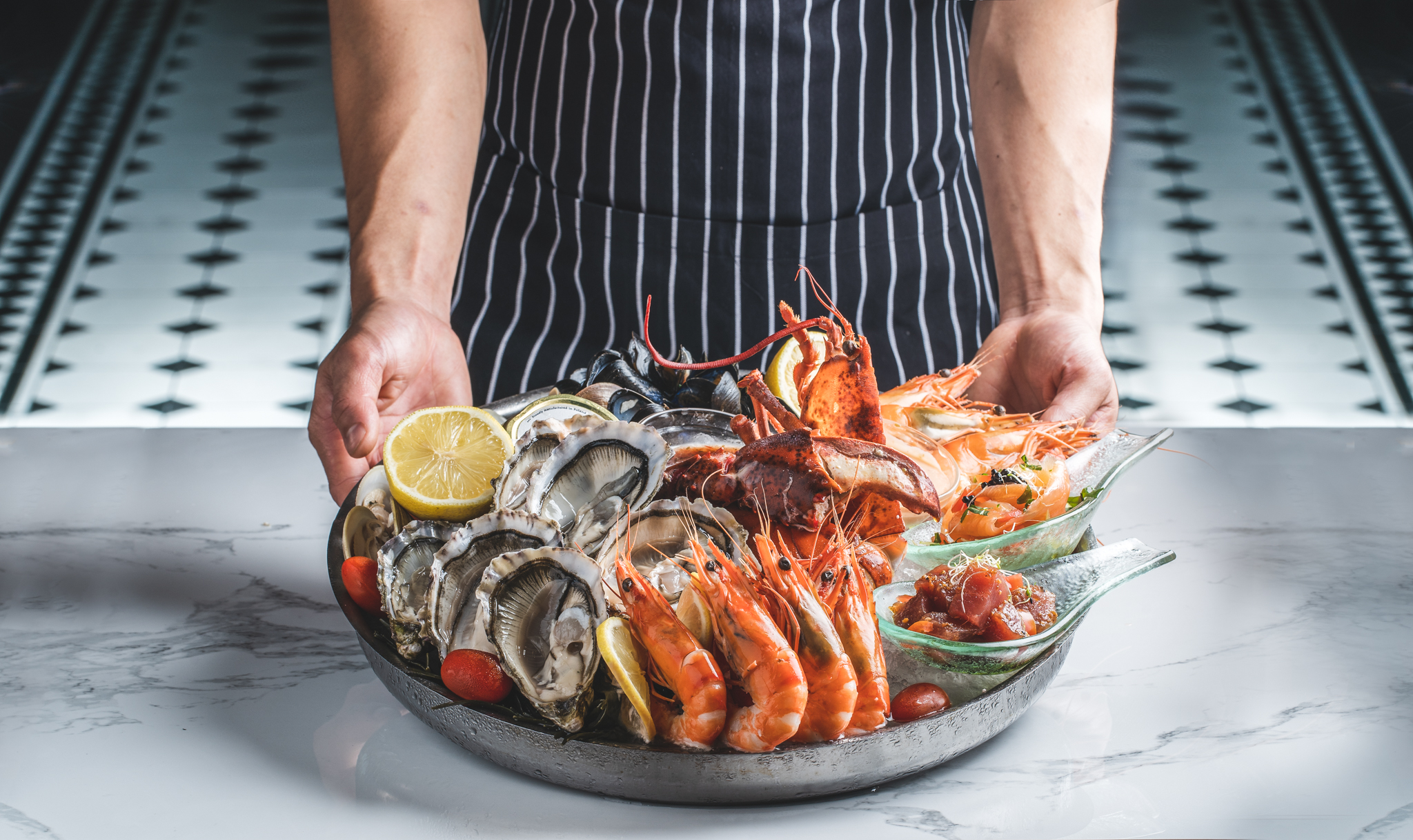 Get fresh seafood delivered right to your doorstep with Greenwood Fish Market. Indulge in the ever-popular Fish & Chips (from $11.50) where you can have a choice of either the house fish, snapper or barramundi; the Cold Seafood Platter ($99.95) with half of a Boston lobster, freshly shucked oysters; or have a feast with the family with their various Family Packs (from $69.95) with countless of options that will satisfy your seafood cravings.

Want to cook for the family instead? Order fresh, cold water seafood straight from the seafood bed such as Atlantic Salmon Cuts (from $9) or Russian King Crab Legs ($49). Convenient Wholesale Packs (from $150) with a mix of seafood and meat are also available for your culinary adventures.

Menu: https://greenwoodfishmarketqi.oddle.me/en_SG/

Delivery: Fees are either $10 or $15 depending on your location. Delivery charges are waived with a minimum spending of $100.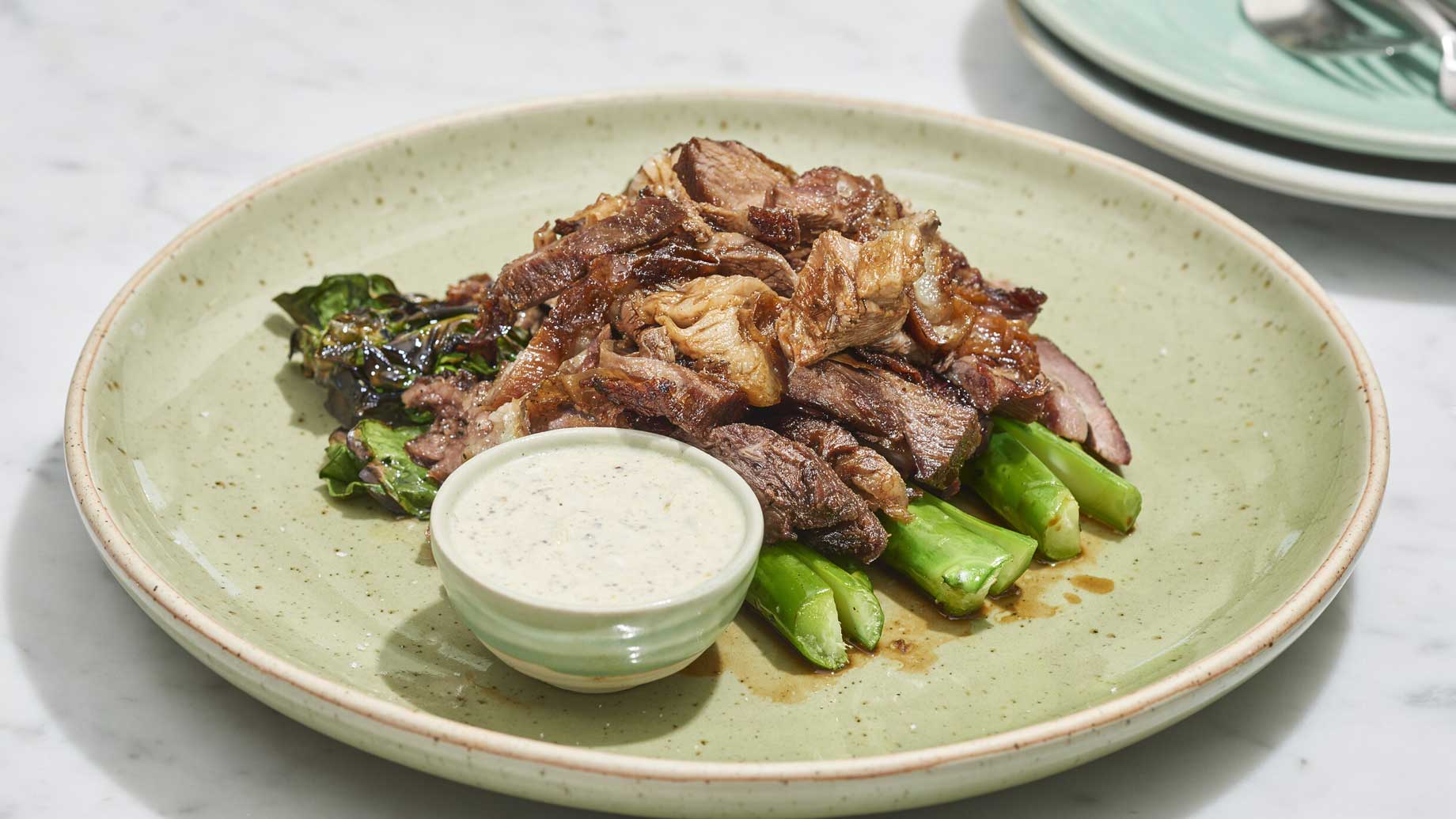 This Sentosa bar-grill destination delivers a taste of North, Central, and South America right to your dining table period. Some of our favourite dishes to order include the Lamb Al Asador ($55), and the beef short ribs ($48) – all fresh from grill.
Other hot favourites include the empanadas ($12), and the Cuban corn ($14). If you have a grill at home, why not order the Carnivore Kit ($150), which comes with different cuts of Australian Wagyu and Colombian Chicken. The kit comes with cooking instructions as well as a variety of sauces such as Panamericana Hot Sauces, Charred Herb Salsa, Pico de Gallo.
Menu: www.panamericana.sg/
Hours: 12pm – 9.45pm daily
Delivery outside Sentosa: Only available in Districts 1 to 4, 6, 7 and 9. The minimum order is $60 and delivery is free.
Who says you can't have fine dining at home? W Singapore brings you a curation of Asian, local and Western delights from The Kitchen Table, and a selection of sophisticated signatures from SKIRT with their Take It Away menu.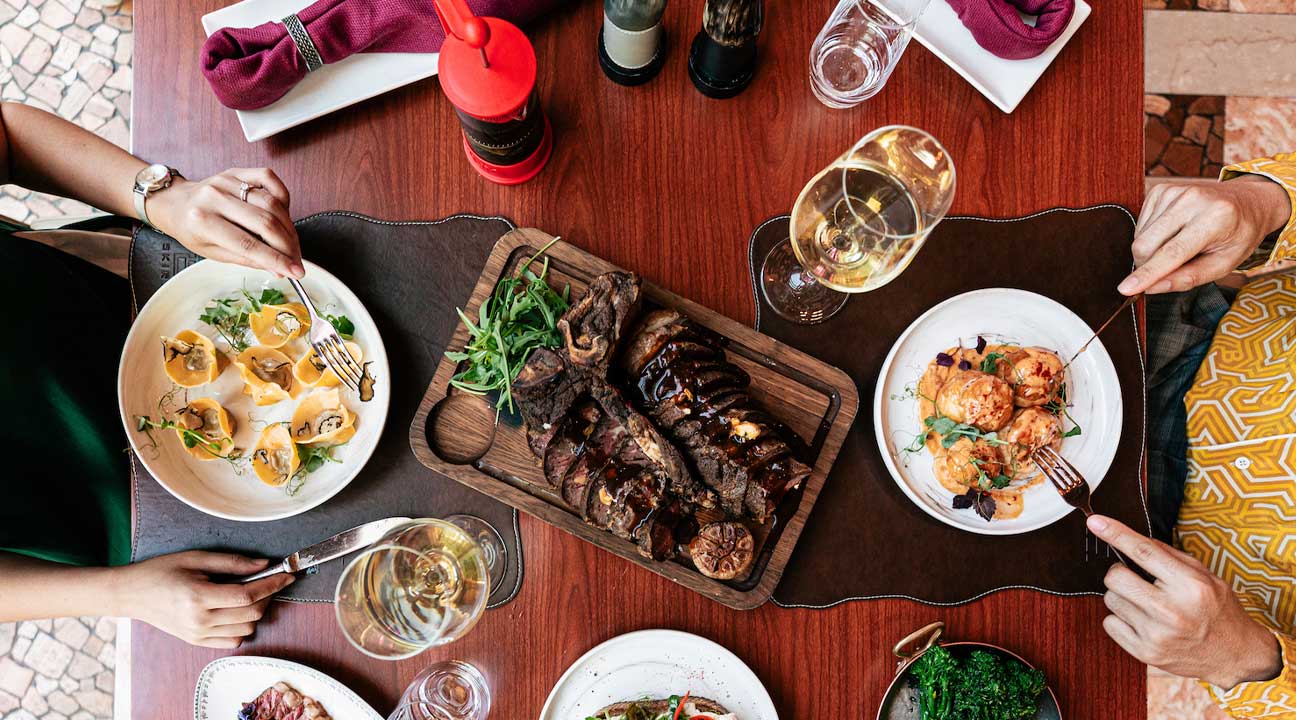 Enjoy the Bento-On-The-Go ($21) which presents 3 different bento boxes, ranging from local delights to healthier options, covering starters to desserts. Satiate your cravings with food straight from the grill with SKIRT's mains like the Argentinian Grassfed Sirloin ($46) served with a seasonal salad and French fries.
Celebrate occasions with your family or simply satisfy your sweet tooth with their Whole Bakes menu (from $85), with elevated classics like Red Velvet Cake or classic favourites like the Caramel Popcorn Buttercream Cake.
Menu: wsingapore.oddle.me/en_SG
Hours: 11am to 10 pm daily (Last order 9:30pm)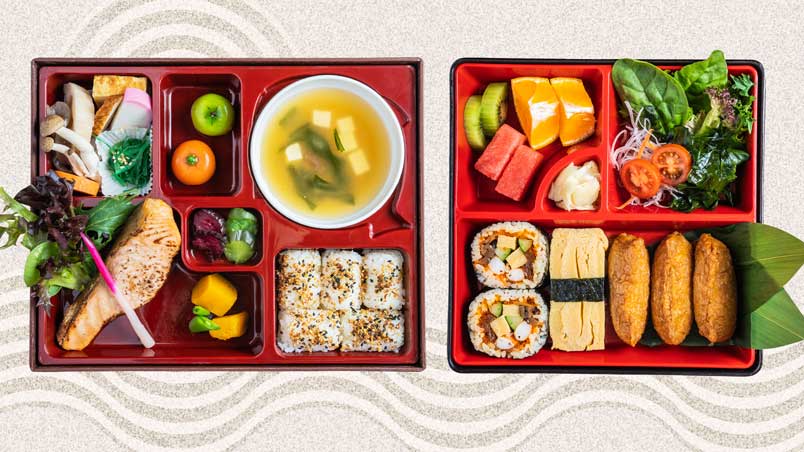 HideMasa by Hide Yamamoto brings fine dining straight to your dining table with authentic Japanese treats.
Dig into an assortment of bento boxes including Arubi Cha-Shu ($14), and Salmon ($16.90), or try the crowd favourite - whole young chicken stuffed with soy truffle butter rice ($58). This fragrant dish has truffle incorporate in every bite, and it's definitely a truffle lover's dream!
Menu: hidemasa.online
Contact: Call 6513 6699 or WhatsApp 97507261
Blue Lotus Chinese Eating House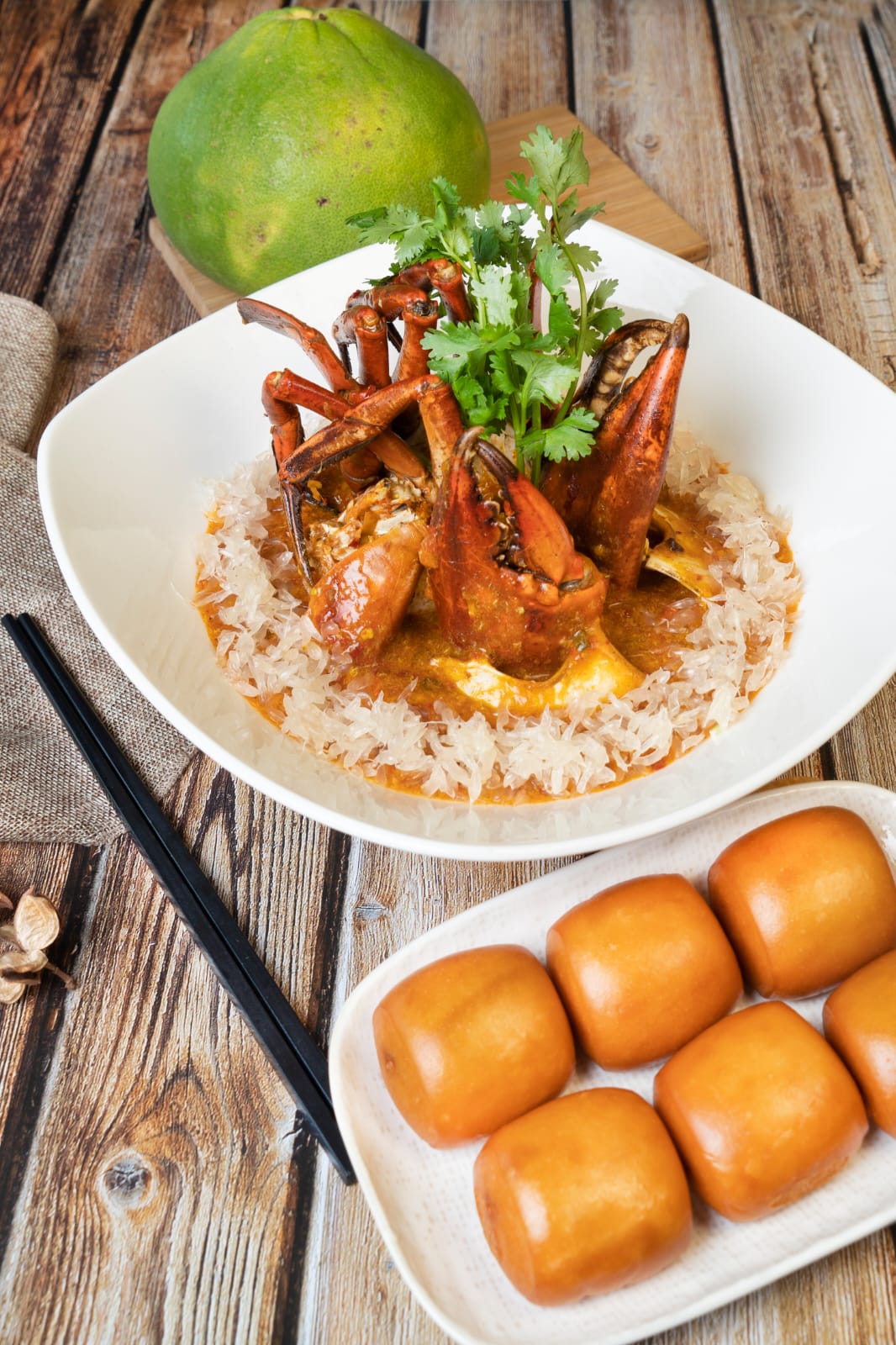 Enjoy elevated Chinese and local delights from Blue Lotus delivered straight to your doorstep. Be sure to try their signature dishes such as the Blue Lotus Signature Chilli Pomelo Crab ($9.20/100gm) or the Claypot Mapo Tofu with minced Kurobuta pork ($20), Honey-Glazed Kurobuta Pork Ribs ($34) and Crab Meat Fried Rice with Egg White in Xo Sauce ($28) for bursts of flavours!
Menu: https://www.bluelotus.com.sg/takeaway-1
Contact: 6339 0880
Hours: 11am to 3pm; 5pm to 9pm
Delivery outside Sentosa: Minimum spend of $80 + $10 delivery fee.
Savour timeless Asian and Continental cuisines at the comfort of your homes! From healthy options like Japanese Salmon Poke Bowl ($20), to Western Classic Beef Burger ($16) , and local dishes like Singapore Laksa with Maine Lobster( $19). There are choices for everyone!
Menu: https://one15marina.com/dining/latitude-bistro/
Contact: 6305 6982
Takeaway available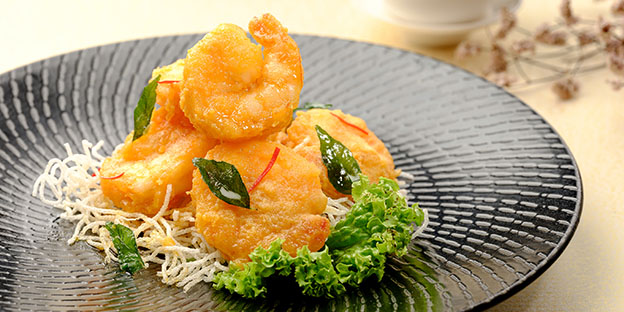 Indulge in classic and contemporary Cantonese dishes from Wok15 Kitchen.
Choose from a variety of hearty and nostalgic delights, from Sweet and Sour Pork (Small: $18) to "Yang Zhou" Fried Rice (Small: $20) with fresh seasonal ingredients and an added modern flair.
Menu: https://one15marina.com/dining/wok-15-kitchen/
Hours: Tuesday to Sundays. Lunch: 11:30am – 2:30pm. Dinner: 5:30pm – 9:30pm
Free island-wide delivery through ComfortDelivery with orders over $60+. For orders below $60+, delivery fees will be charged by meter.
Enjoy Mediterranean delights in the comfort of your home. FOC Sentosa delivers everything you need to satisfy your cravings, from all-day brunch to classic tapas.

Design your perfect Mediterranean feast with FOC Fiesta Menu, with a wide range of options to choose from in order to bring the party home. Choose everything from your tapas to mains. Dessert, including churros, is F.O.C. – free of charge!

Celebrate World Tapas Day at home by treating yourself and your family to the Tapas Party Platter* (from $75) which comes with free FOC Sangria.

Menu: https://www.foc.group

Hours: 8am to 9pm daily
*Tapas Party Platters are only available from Monday to Thursday

Delivery: Island-wide delivery with orders from $35, free delivery** from $75. FOC Sentosa is currently unavailable for takeaway, delivery only.
**For orders above $75 but below $100, there is a delivery fee of $15 for locations outside of the primary delivery zone.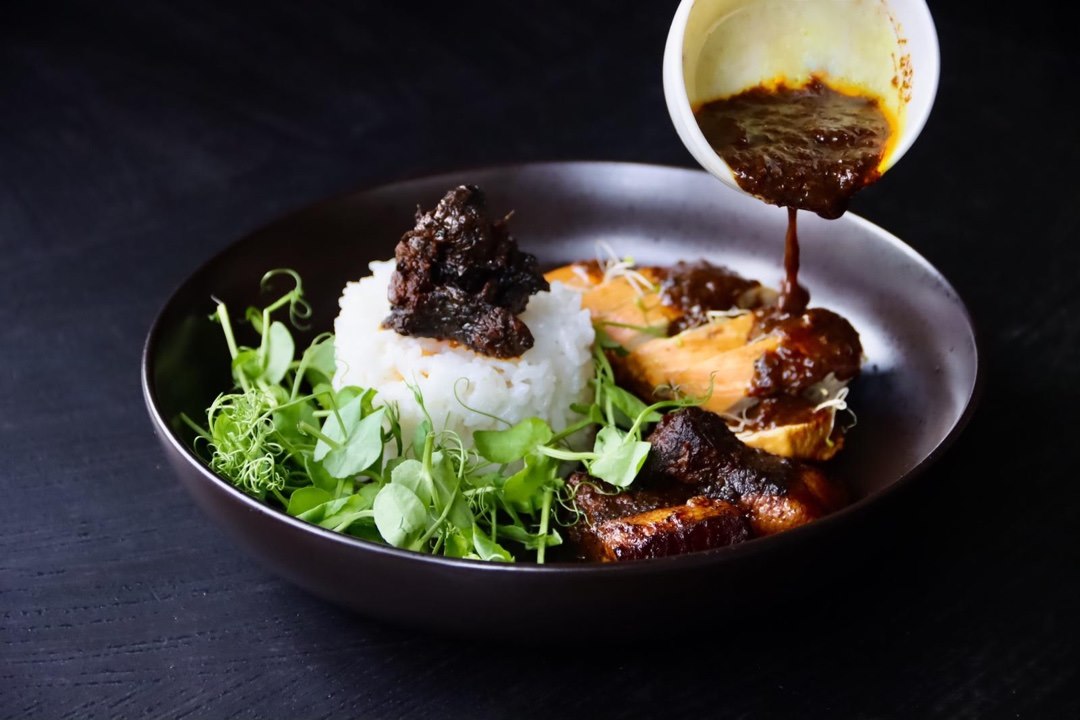 Have the best of both worlds and savour the fusion of Asian and European flavours with Quentin's. Dig into Eurasian favourites like Quentin's Signature Keluak Curry ($20.80) with a protein choice of chicken or oxtail for a spicy kick, or indulge in Pot Roast Beef ($29.80). with tender Wagyu beef. End the meal off with Gula Melaka Lava Cake ($10.80), a unique take on classic desserts that will definitely satisfy your sweet tooth.

Menu: https://quentins-bar-restaurant.myshopify.com/pages/takeaway-menu

Contact: Whatsapp 8817 6742

Hours: 11:30am to 8:30pm daily

$25 off all orders automatically applied at checkout this June.
Do check out our PROMOS page for more dining exclusives.