Food Guide
THESE SENTOSA RESTAURANTS ARE OFFERING ISLANDWIDE DELIVERY
No dining in allowed? No problem.
As we do our part to curb the spread of the virus, we can still enjoy our favourite national pastime – eating delicious food.
Bring home a piece of our State of Fun with our islandwide delivery services. From seafood to asian to fine dining, Sentosa has deals to satisfy all your cravings – and they're just a click away!
Enjoy a taste of Sentosa with these restaurants that will satisfy your cravings in the comfort of your home (and your pyjamas) with islandwide delivery.
Bringing the taste of Bali right to your doorstep, this seafood bar-grill will have you raving for more. Have a taste of their Scavi and Ray Spumante Prosecco at $48 (UP $60) when purchased with the Jimbaran Bali Seafood Platter ($159) as part of their current stay home promotion. This wide spread boasts a mix of grilled bamboo lobster, red snapper, river prawns, squid, assorted traditional Indonesian sambal and more.

Or chow down to their western classics like the Rumors Hot Dog ($17.80), Rumors Classic Hamburger ($18.80) or the chef-recommended Fish & Chips ($19.80). Get these freshly-grilled deals while they last!

Menu: click here

Hours: 11am - 8pm

Delivery: Minimum delivery order of $80. Delivery fees ranging from $12 (0 - 15km) to $18 (15 - 25km)


Greenwood Fish Market @ Quayside Isle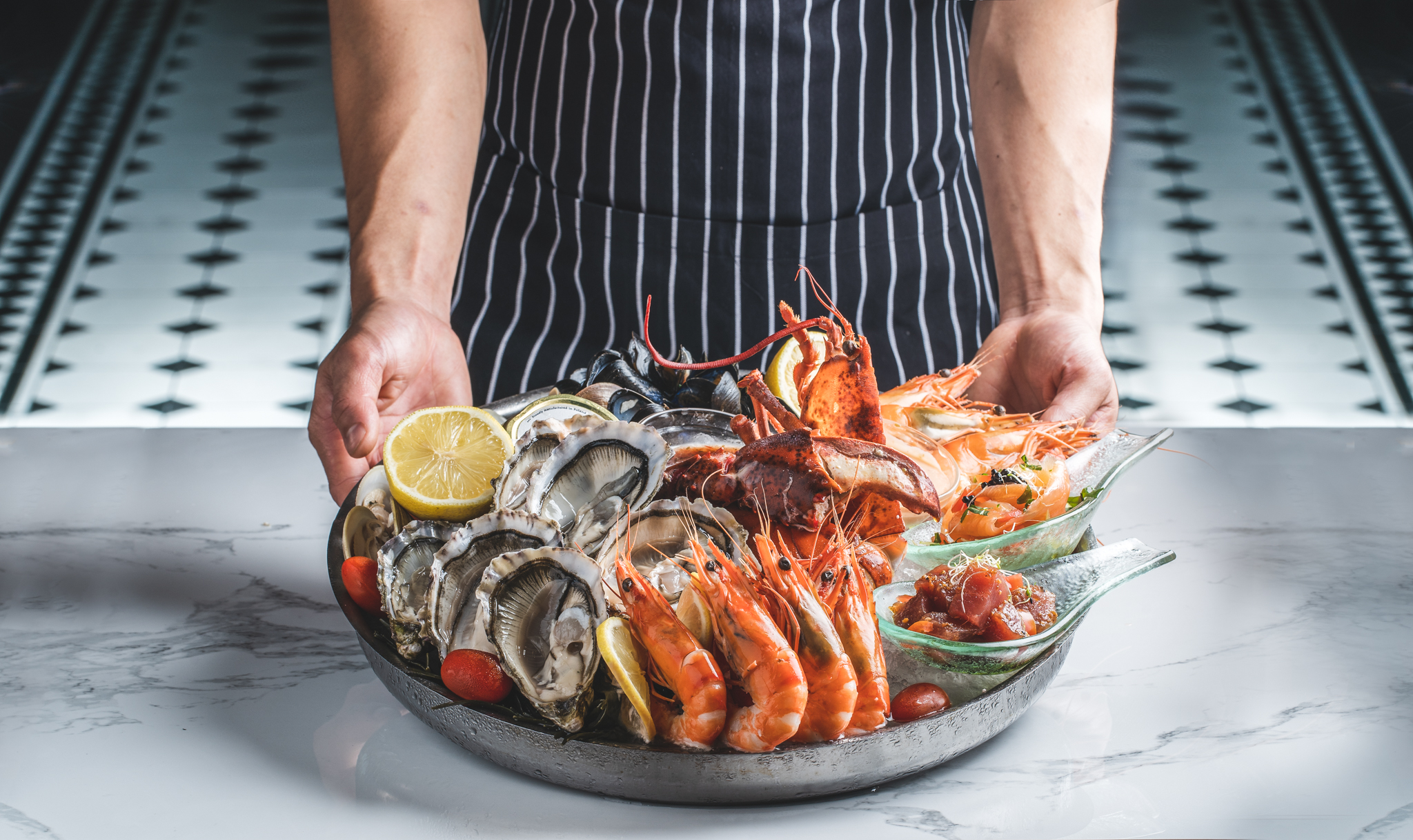 If it's mouth-watering seafood you're searching for, look no further – Greenwood Fish Market is offering the best deals to satiate your cravings. With its extensive menu of Western, Japanese, and Asian dishes, you'll be spoiled for choice.

Feast on their decadent Cold Seafood Platter ($99.95) with a bounty of steamed Boston Lobster, yellowfin tuna with furikake, freshly shucked oysters and New Zealand green-lipped mussels. Or enjoy the classic old-but-gold Fish & Chips (from $11.50) where you can have your pick of either the house fish, snapper or barramundi. If you're looking for dinner with the family, have a look at their various Family Packs (from $69.95) with endless choices to fill your stomachs.

You can even switch it up and be your own chef for the night by ordering fresh, coldwater seafood straight from the seabed! From Atlantic Salmon Cuts (from $9) to Russian King Crab Legs ($49) to even convenient Wholesale Packs ($150) containing a mix of seafood and meat – you'll be a certified gourmet chef by the end of the night.

Menu: https://greenwoodfishmarket.oddle.me/en_SG/

Delivery: Fees are either $10 or $15 depending on your location. Delivery charges are waived with a minimum spending of $100

Ola Beach Club
Worried about gaining a few kilos as you WFH? Don't worry, this Hawaiian-themed beach club has just the deals for you!
Say 'Ola' to their new healthy plant-based menu – guaranteed to be low in fat but high on taste. Try their Un Beef Burger ($22) a juicy plant-based patty sandwiched between soft bread buns, with fresh lettuce, gherkins, tomatoes, cheese and fries on the side.
Get a satisfying crunch with their Crispy Chicken Poke Bowl ($22) with plant-based chunky chicken, king oyster mushrooms, salad, rice and quinoa. Or chow down on their Wild Mushroom Poke Bowl ($20) for a savoury antioxidant bowl with mushrooms, onions, freshly cooked rice, and tangy pomegranate.
Menu: http://order.tabsquare.ai/OlaBeachClub
Hours: 10am - 7.30pm daily
Sofitel Singapore Sentosa Resort & Spa Restaurants- best selection of delicious treats from The Cliff and Kwee Zeen


Ala Carte (Sofitel Takeaway Treats)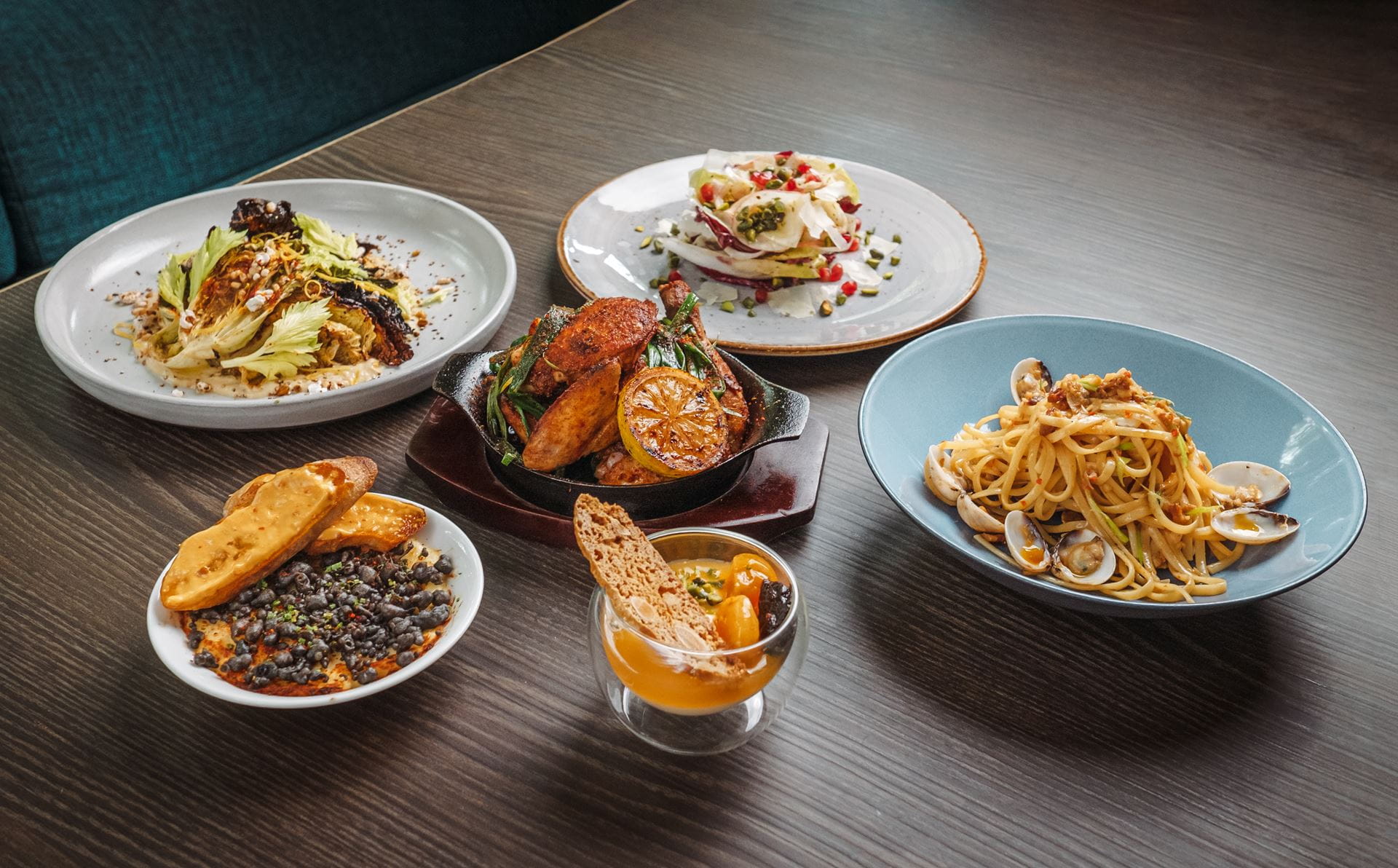 Embark on a gastronomic adventure with the best selection of delicious treats from The Cliff and Kwee Zeen. The Dark Chocolate Mousse Cake and Baked Cheese Cake ($12 each) are an indulgence you cannot miss!
Have a look at the extensive ala carte menu with classic Western and Asian dishes such as Wok-fried Noodle with Barbeque Pork ($14), Indian Butter Chicken ($24), and Beef Burger ($32) as well as favourites from our Italian speciality restaurant including the Garganelli Alla Bolognese ($24) and Linguine Carbonara ($22). Stay in by taking out with Sofitel Sentosa.
Hours: Daily from 11.30am to 11pm | Last order at 9.30pm
Magnifique Takeaway Brunch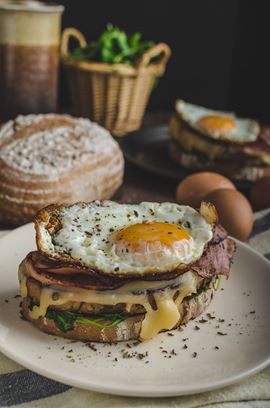 Savour an indulgent brunch from your home. Featuring a delicious selection including prawn cocktail, house cured salmon and artisanal cheese that will whet your appetite. Feast on a whole tandoori roasted chicken, chilli crab buns with fresh coriander, rendang marinated roasted potatoes and much more.
End off your brunch with a delightful Coconut Banana Crumble Tart and Walnut Roasted Brownie – All for the price of $78 per person! If you're looking to spend a bit more, you can top up at $30+ for 30 grams of Caviar. The set also comes for two at the price of $188+ inclusive of a bottle of sparkling Taittinger Champagne.
Hours: Sundays from 11am to 3pm | Last order at 2pm
French Classic Takeaway High Tea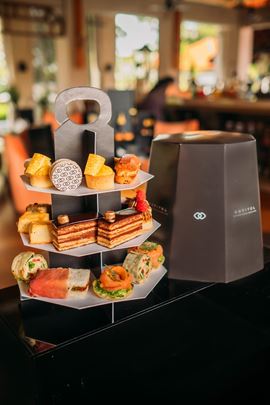 Stay in by taking out with Takeaway High Tea. Indulge in delicate patisserie and savouries to share with family, with smoked salmon bagels, wild blueberry financiers and strawberry pistachio cake. Take it up a notch with some bubbly champagne.
Treat yourself with this High Tea set fit for two at only $58+, inclusive of Nespresso Coffee or TWG Tea. Indulge yourself by topping up $36+ for two signature cocktails or $88+ for a bottle of smooth champagne.

Find out more here: https://www.sofitel-singapore-sentosa.com/offers/takeaway-treats/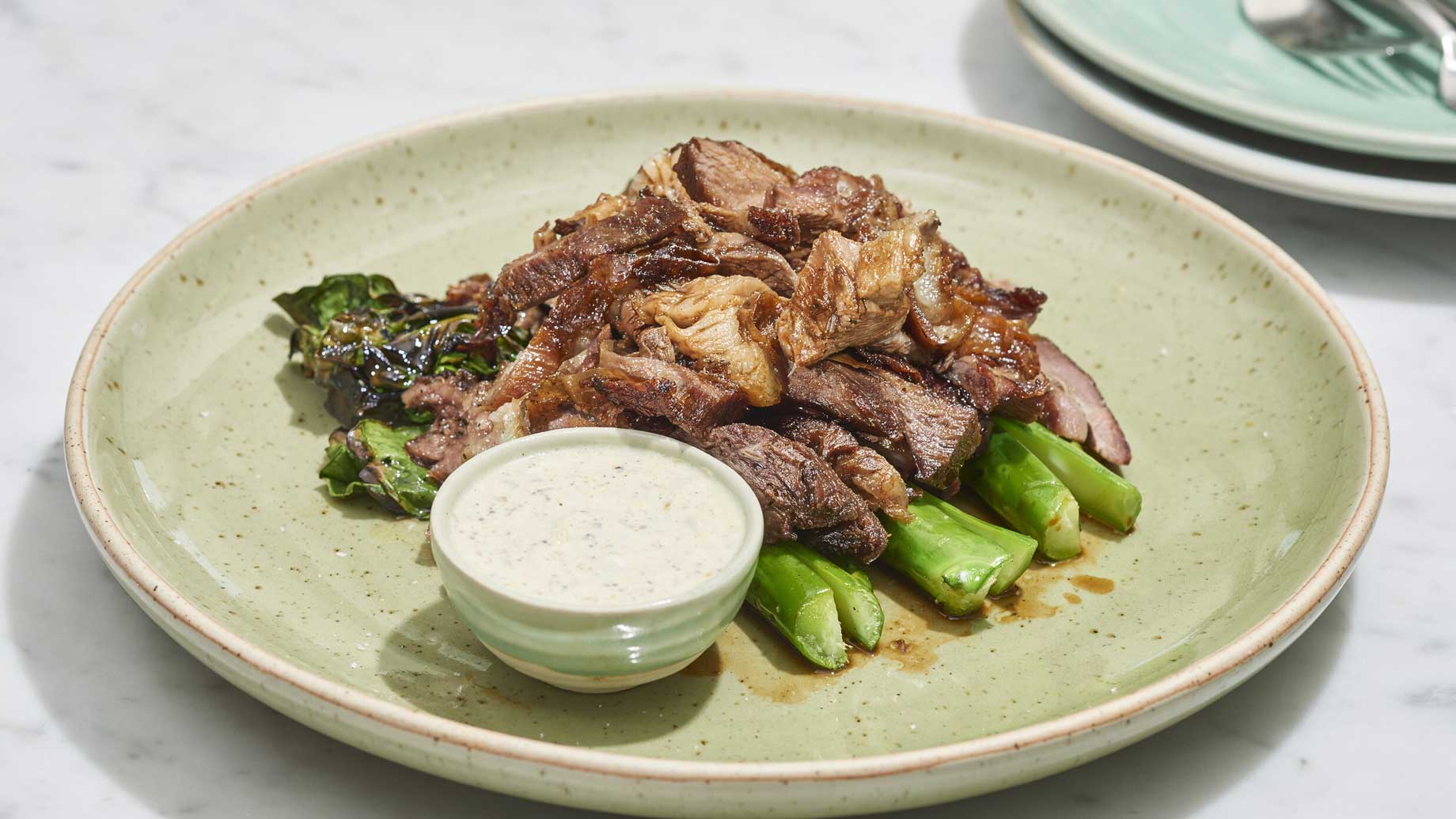 Enjoy Sentosa's top bar-grill destination right in your own home. This restaurant delivers a banging taste of North, Central, and South America with some of our favourite dishes being the Lamb Al Asador ($55), and the beef short ribs ($48).

More top picks include the Cuban corn ($14), and the empanadas ($12). For those with a grill at home, step it up a notch with the Carnivore Kit ($150), inclusive of different cuts of Combian Chicken and Australian Wagyu. The kit also includes a handy set of cooking instructions as well as a wide spread of flavourful sauces such as Panamericana Hot Sauces, Charred Herb Salsa, Pico de Gallo and more.

Delivery here

Hours: 12pm - 9.45pm daily

Delivery outside Sentosa: Only available in Districts 1 to 4, 6, 7 and 9. The minimum order is $60 with free delivery.
Who says you can't have fine dining at home? W Singapore brings you a curation of Asian, local and Western delights from The Kitchen Table.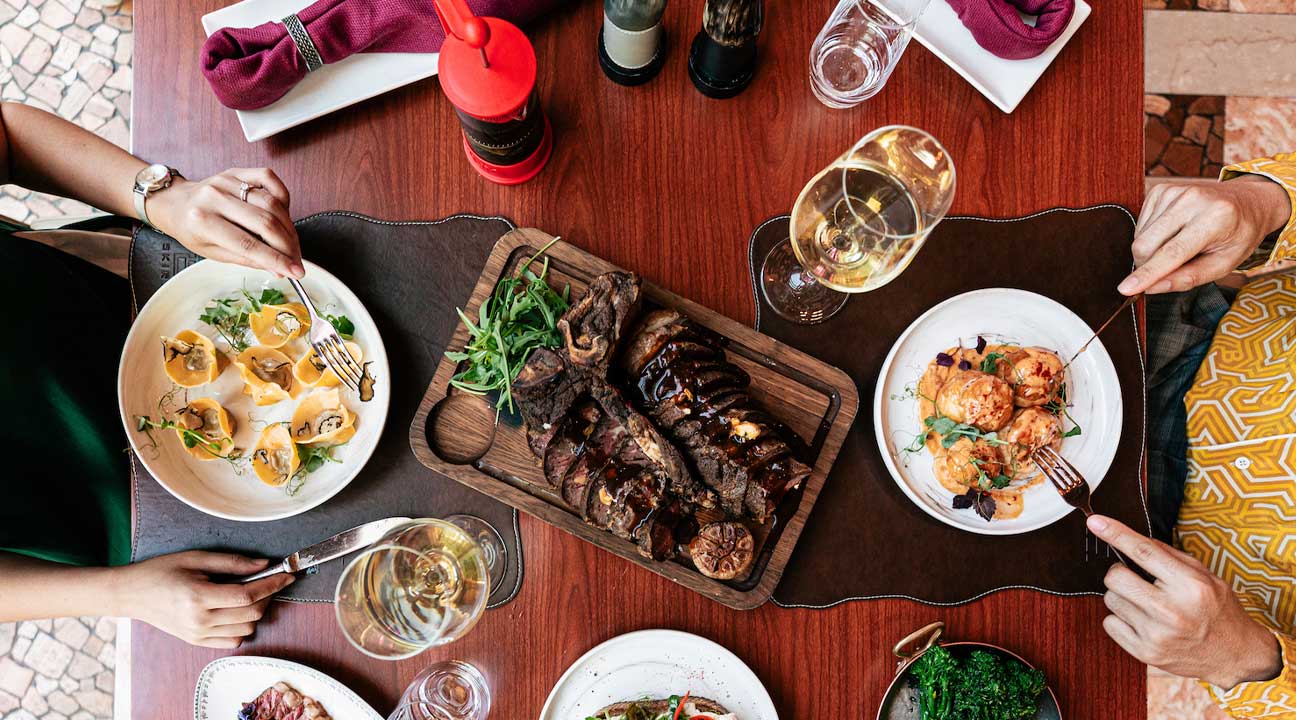 Indulge in culinary finesse when you order from The Kitchen Table. The heavily sustainability-focused restaurant focuses on giving you the most flavourful experiences while sourcing from local produce. Offering a mix of local and Asian dishes, this restaurant never fails to leave its customers happy and satisfied. Have a taste of their Crispy Fried Calamari ($22) or their melt-in-your-mouth Grilled Pork and Chicken Satay 10pcs ($23) topped off with sweet and sour peanut sauce.

Menu: https://wsingapore.oddle.me/en_SG/

Hours: 1230pm - 9pm (Mon - Sun)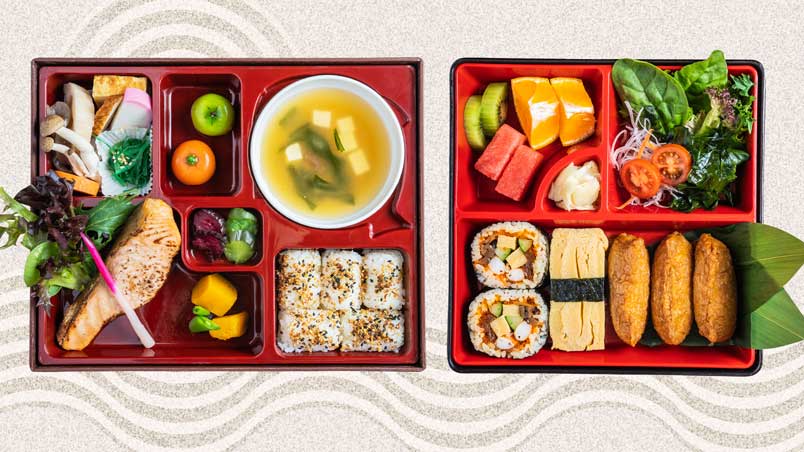 Indulge in lavish Japanese cuisine with Hide Masa. Set up by Japanese-born French Chef, Hide Yamamoto, the establishment elegantly combines teppanyaki and omakase.

Choose from their splendid assortment of bentos including the Teriyaki Bento ($18.90), Salmon Bento ($19.90), Assorted Seafood Bento ($30), and Chirashi & Maki Bento ($25). Or if you're looking to indulge a bit more, try their highlight, the butter-smooth, melt-in-your-mouth Miyazaki A5 Wagyu beef sirloin ($88) and tenderloin ($98). Treat yourself with these luxurious meals delivered right at your doorstep.

Menu: hidemasa.online

Hours: 12pm - 7pm (Tue - Sun)

Delivery: Free delivery islandwide with a minimum order of $100 and above.
Blue Lotus Chinese Eating House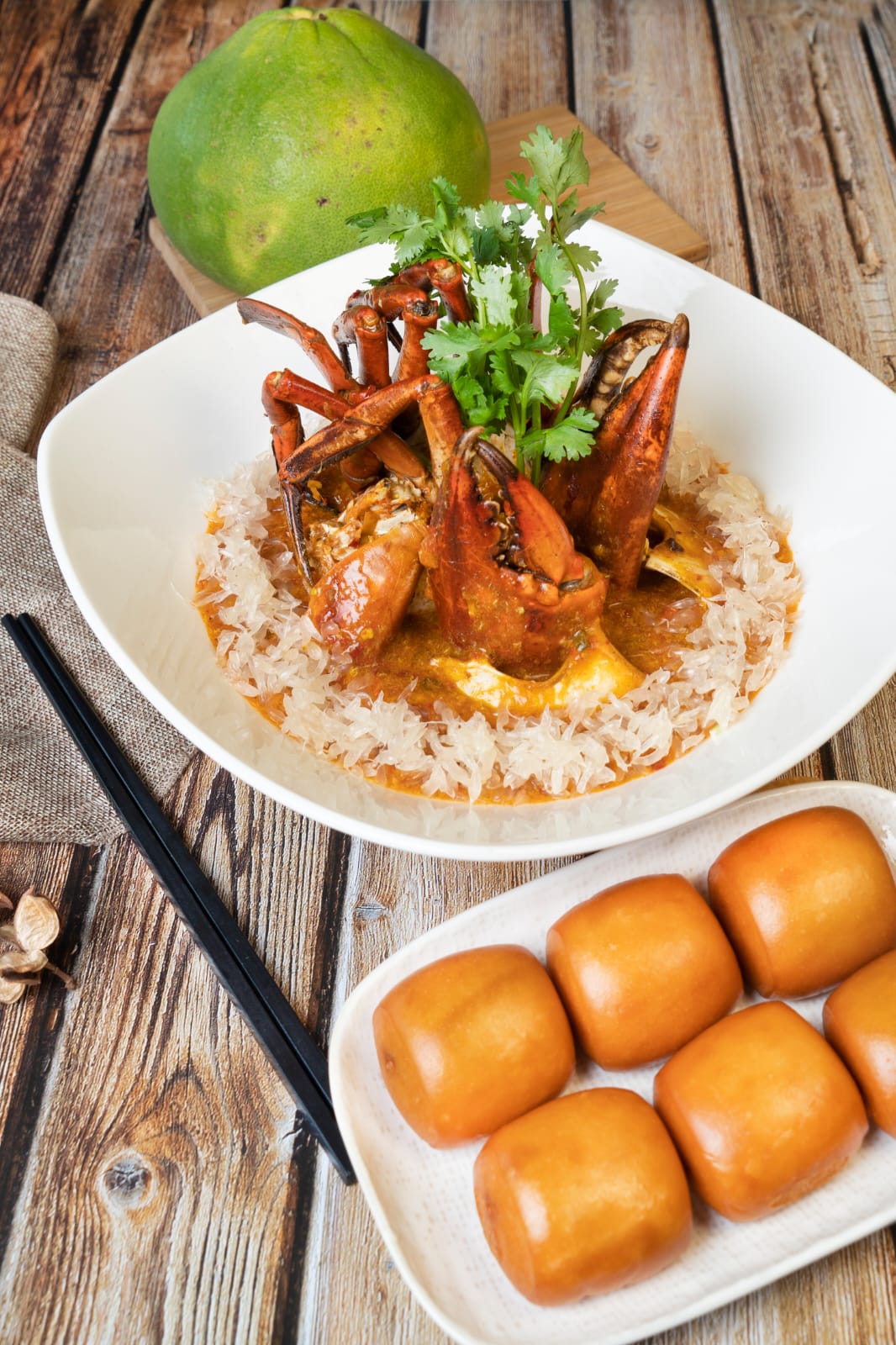 Chinese and Cantonese dishes with a contemporary twist; savour elevated local delights from Blue Lotus from the comfort of your own home. This restaurant offers noodles, seafood, roast meats, and more. But don't miss out on their signature crab dish – the Chilli Pomelo Crab ($9.20/100gm)

Be sure to try out their delectable Claypot Mapo Tofu with minced Kurobuta pork ($20), Honey-Glazed Kurobuta Pork Ribs ($34) and Crab Meat Fried Rice with Egg White in Xo Sauce ($28) as well. These flavour-packed asian delights will have you coming back for more!

Menu: https://www.bluelotus.com.sg/takeaway-1

Contact: 6339 0880

Hours: Mon - Sun. Lunch: 11am - 3pm. Dinner: 5pm - 9pm

Delivery: Minimum spending of $80 for islandwide delivery (+ $10 delivery fee applicable)

Savour timeless Asian and Continental cuisines at the comfort of your homes! From healthy options like Japanese Salmon Poke Bowl ($20), to Western Classic Beef Burger ($16) , and local dishes like Singapore Laksa with Maine Lobster( $19). There are choices for everyone! Enjoy 20% discount with a minimum spend of $100 for Takeaway orders.
Menu: https://one15marina.com/dining/latitude-bistro/
Contact: 6305 6982
Free island-wide delivery with minimum spend of $100.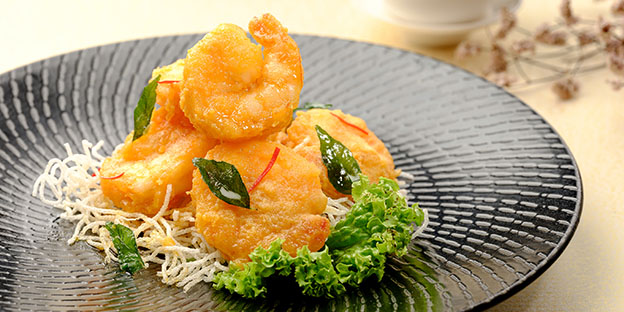 Indulge in classic and contemporary Cantonese dishes from Wok15 Kitchen.
Choose from a variety of hearty and nostalgic delights, from Sweet and Sour Pork (Small: $18) to "Yang Zhou" Fried Rice (Small: $20) with fresh seasonal ingredients and an added modern flair.
Menu: https://wok15kitchen.oddle.me/en_SG
Hours: Tuesday to Sundays. Lunch: 11:30am – 2:30pm. Dinner: 5:30pm – 9:30pm
Free island-wide delivery with minimum spend of $100.


Enjoy Mediterranean delights in the comfort of your home. FOC Sentosa delivers everything you need to satisfy your cravings, from all-day brunch to classic tapas.
Design your perfect Mediterranean feast with FOC Fiesta Menu, with a wide range of options to choose from in order to bring the party home. Choose everything from your tapas to mains. Dessert, including churros, is F.O.C. – free of charge!

Celebrate World Tapas Day at home by treating yourself and your family to the Tapas Party Platter* (from $75) which comes with free FOC Sangria.

Menu: https://www.foc.group

Hours: Deliveries from 11:30am on Wednesday, 19th of May, but you may place your advance orders already!

Delivery: Free islandwide delivery with orders $120 and above.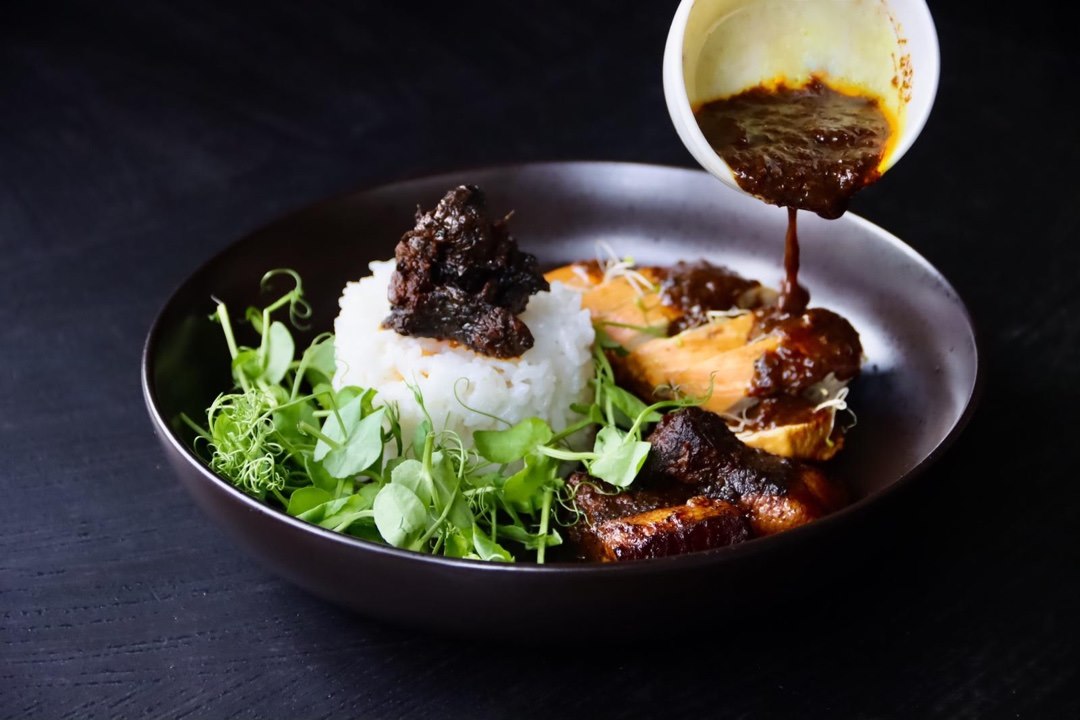 Have the best of both worlds and savour the fusion of Asian and European flavours with Quentin's. Dig into Eurasian favourites like Quentin's Signature Keluak Curry ($20.80) with a protein choice of chicken or oxtail for a spicy kick, or indulge in Pot Roast Beef ($29.80). with tender Wagyu beef. End the meal off with Gula Melaka Lava Cake ($10.80), a unique take on classic desserts that will definitely satisfy your sweet tooth.

Menu: https://quentinssentosa.oddle.me/en_SG/

Delivery and takeaways available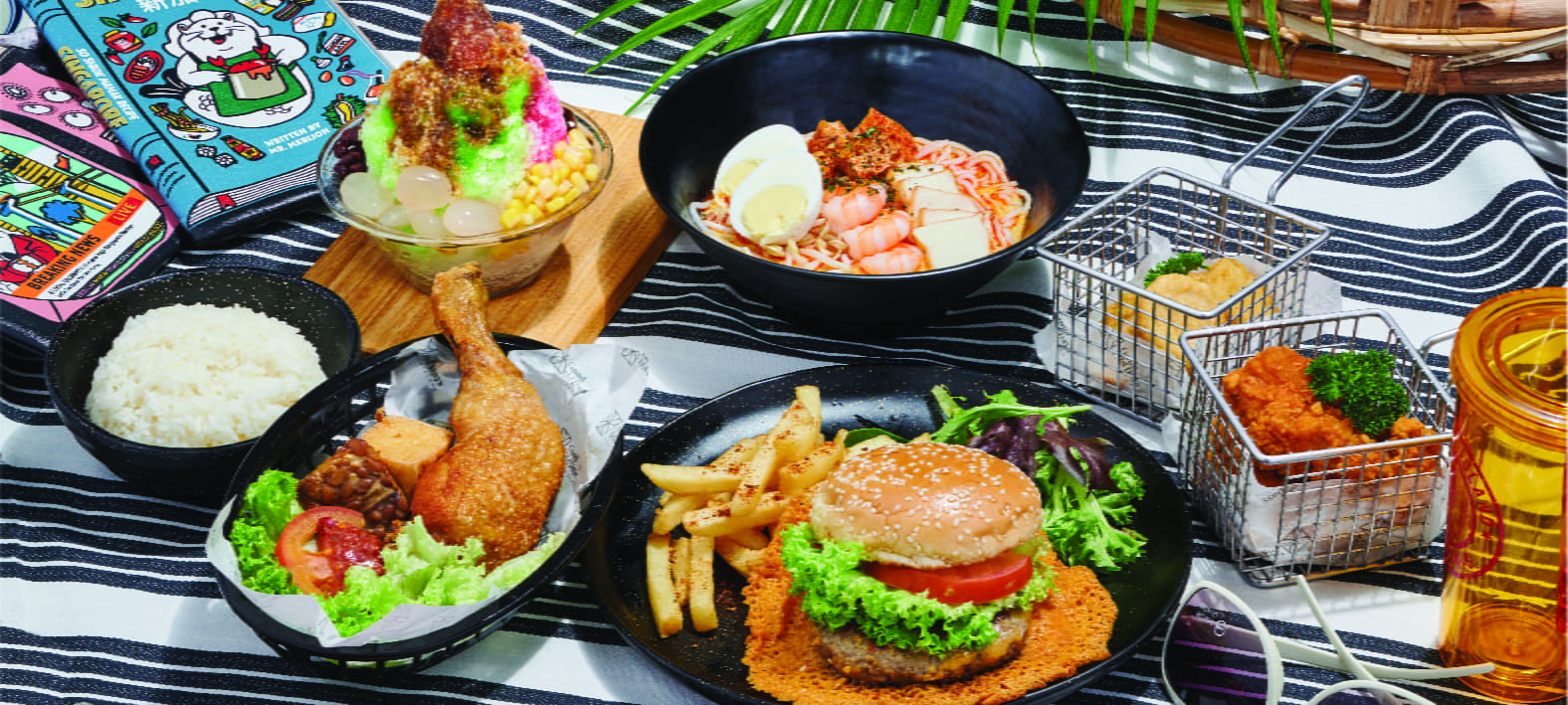 Have a taste of nostalgia in the comfort of home when you takeaway with Good Old Days. They offer a bountiful spread of signature local dishes such as Traditional Chicken Rice ($11.80), Beef Horfun ($11.80), Singapore Laksa ($9.80), and Chicken Briyani ($9.80). You'll be spoiled for choice when you order in! If you're looking to satiate your sweet tooth, you can also indulge in their array of local desserts such as Tao Suan, Chendol and Chen Ting ($3.50 each). Bringing the taste of the good old days to the comfort of your homes.

Hours: 11am - 6pm daily
Delivery available on GrabFood and Deliveroo
Arbora Hilltop Garden & Bistro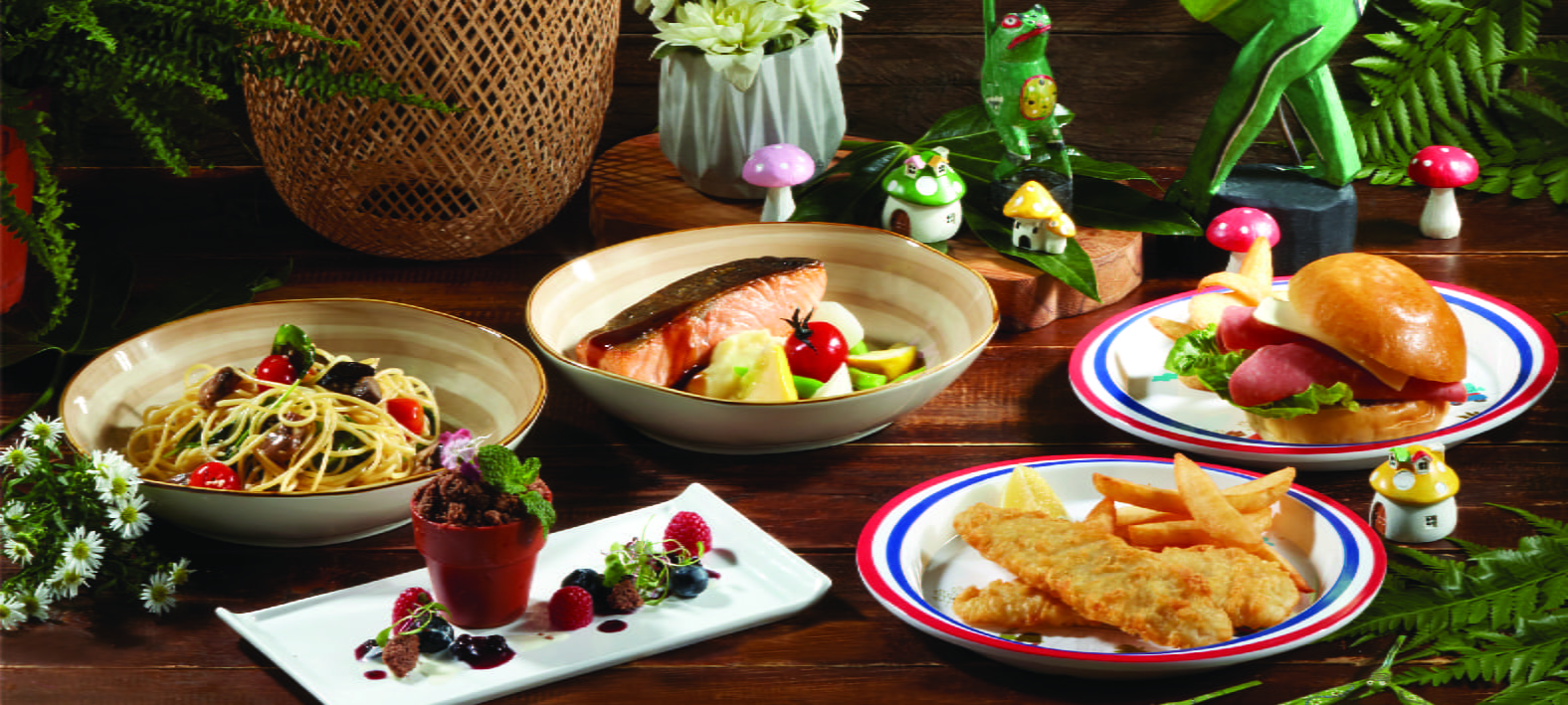 Serving fine dining with a more casual take, Arbora serves exquisite, palatable food with a taste of familiarity. Helmed by Executive Chef Kenny Yeo, who worked at the revered three-Michelin-starred Le Centenaire in France and some of Singapore's finest restaurants including Les Amis, enjoy savoury food that mix both local and western cuisine.

Enjoy the Chilli Crab Potato Skins ($14+) that starts with the familiar tangy Singapore-style chilli crab sauce poured onto deep-fried potato skins for a satisfying crunch. Have a feast with the family with the Tomahawk Pork Ribs ($60+) or the mouth-watering Rack of Lamb ($36+). Make sure to leave room for the Smoked Duck Mushroom Ragout ($22+) and end your meal with the sweet taste of Chempedak Bread & Butter ($14++), a local take on the classic dessert of bread pudding.
Hours: 11am - 7pm daily
Delivery available on GrabFood and Deliveroo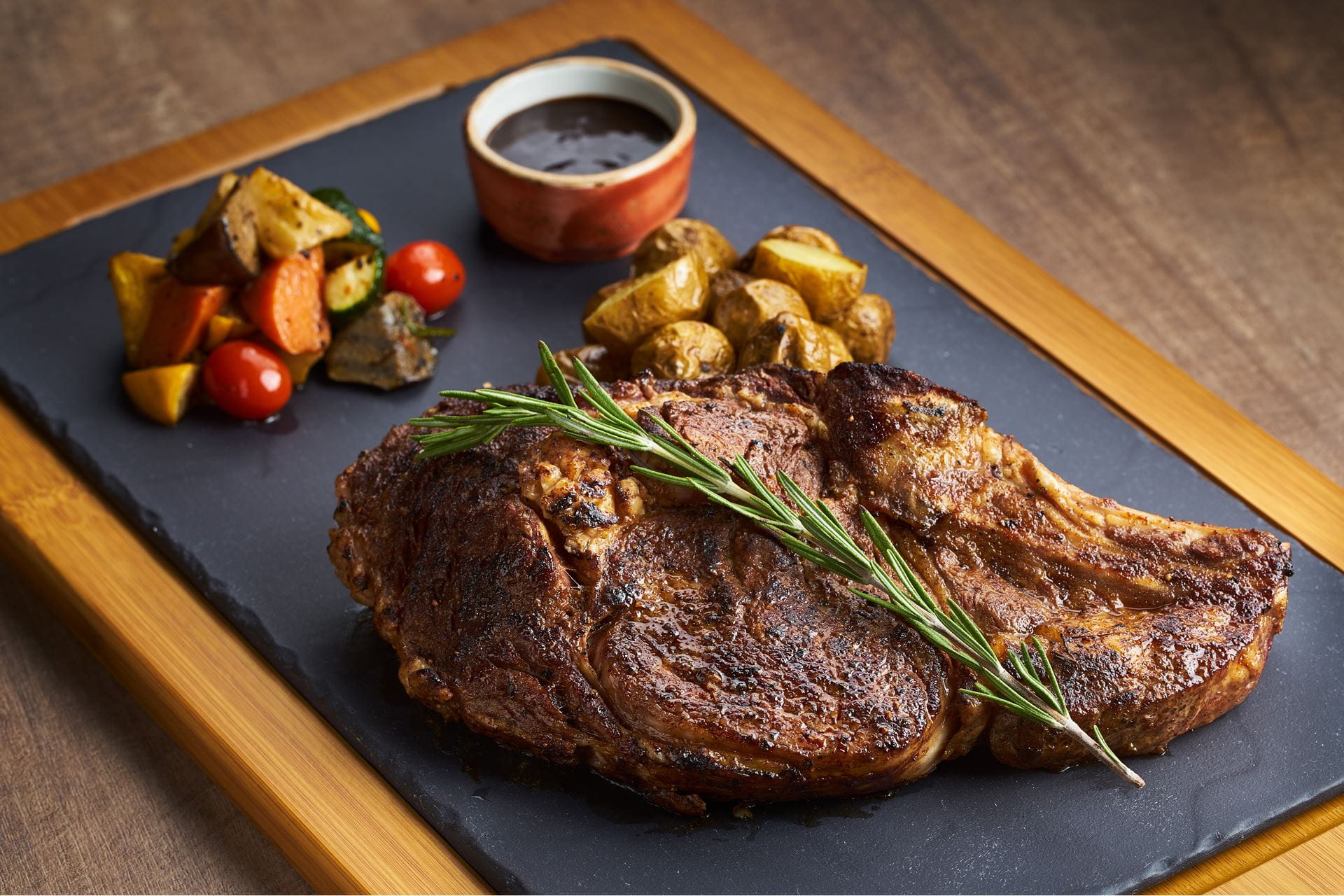 Enjoy exquisite dining delivered to your doorstep when ordering in with Dusk. This cocktail Restaurant & Bar is delivering the authentic tastes of European Cuisine. Satisfy your seafood cravings with the Wine Poached Oysters (S$22++) and the Crab & Mango Stack (S$18++). Do try out their popular favourite, the Tiger Prawn Capellini ($28+) – rich creamy shellfish joined with buttered capellini in harmonious matrimony.

Wine down with their signature cocktails such as the low ABV Sunset Spritzer (S$16++) or Smoking Nitro Watermelon Margarita (S$16++). Have a romantic dinner when you stay in with Dusk.

Hours: 4pm - 8pm daily

Delivery available on GrabFood and Deliveroo
Ola Beach Club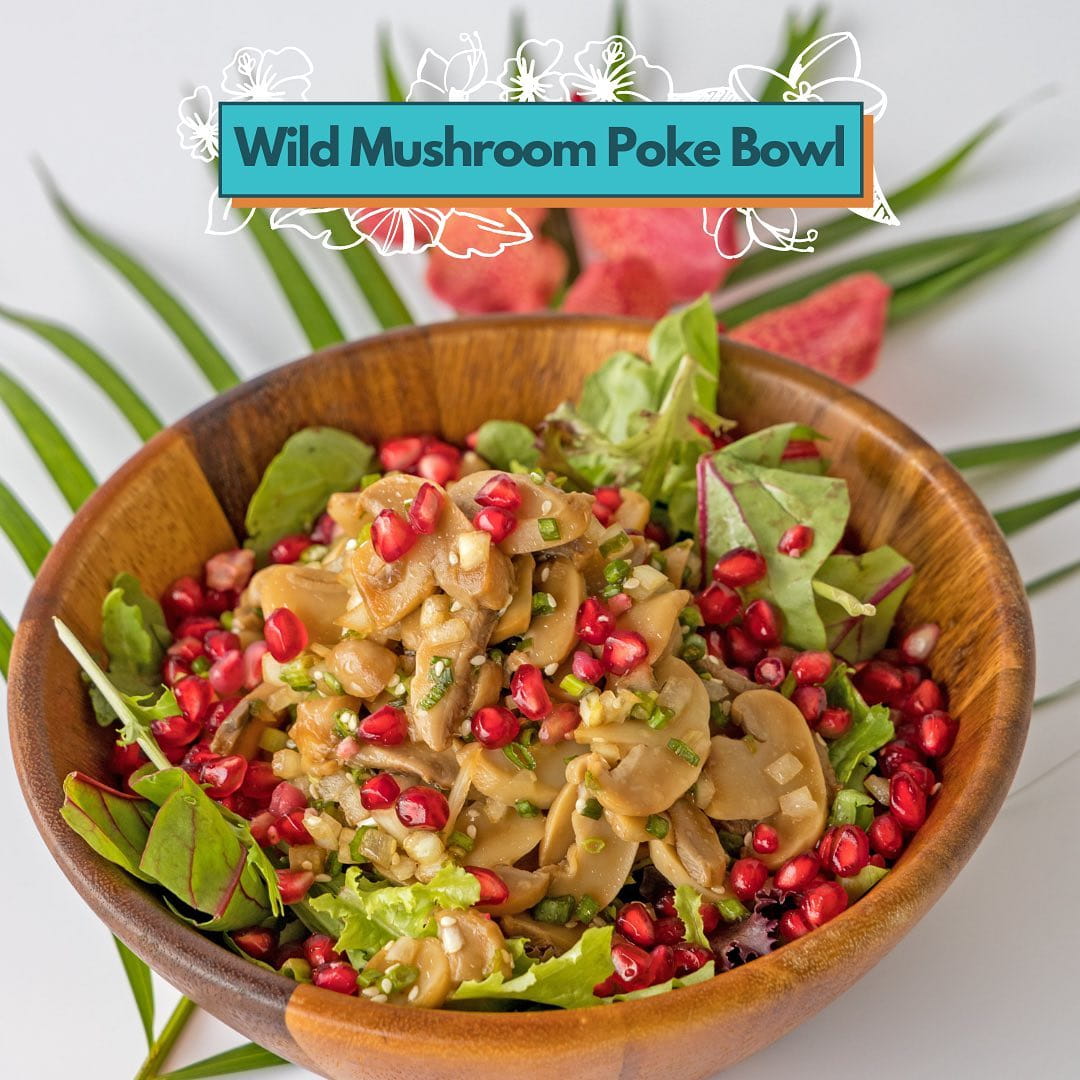 Worried about gaining a few kilos as you WFH? Don't worry, this hawaiian-themed beach club has just the deals for you! Say 'Ola' to their new healthy plant-based menu – guaranteed to be low in fat but high on taste. Try their Un Beef Burger ($22) a juicy plant-based patty sandwiched between soft bread buns, with fresh lettuce, gherkins, tomatoes, cheese and fries on the side. Get a satisfying crunch with their Crispy Chicken Poke Bowl ($22) with plant-based chunky chicken, king oyster mushrooms, salad, rice and quinoa. Or chow down on their Wild Mushroom Poke Bowl ($20) for a savoury antioxidant bowl with mushrooms, onions, freshly cooked rice, and tangy pomegranate.

Menu: http://order.tabsquare.ai/OlaBeachClub