Island Guide
THE ULTIMATE GUIDE TO PROPOSING ON SENTOSA
Pop the question at Singapore's holiday island
Butterflies in your tummy? Heart beating way too fast? Will she? Won't he? We know that your mind is probably racing with a million different questions and scenarios before you are about to pop the question. Take a deep breath, and read on.
If you are planning to propose, the island has several scenic spots that set the mood just right.
Here is the ultimate guide to proposing on the island. From free and easy to splash out and splurge, and everything in between.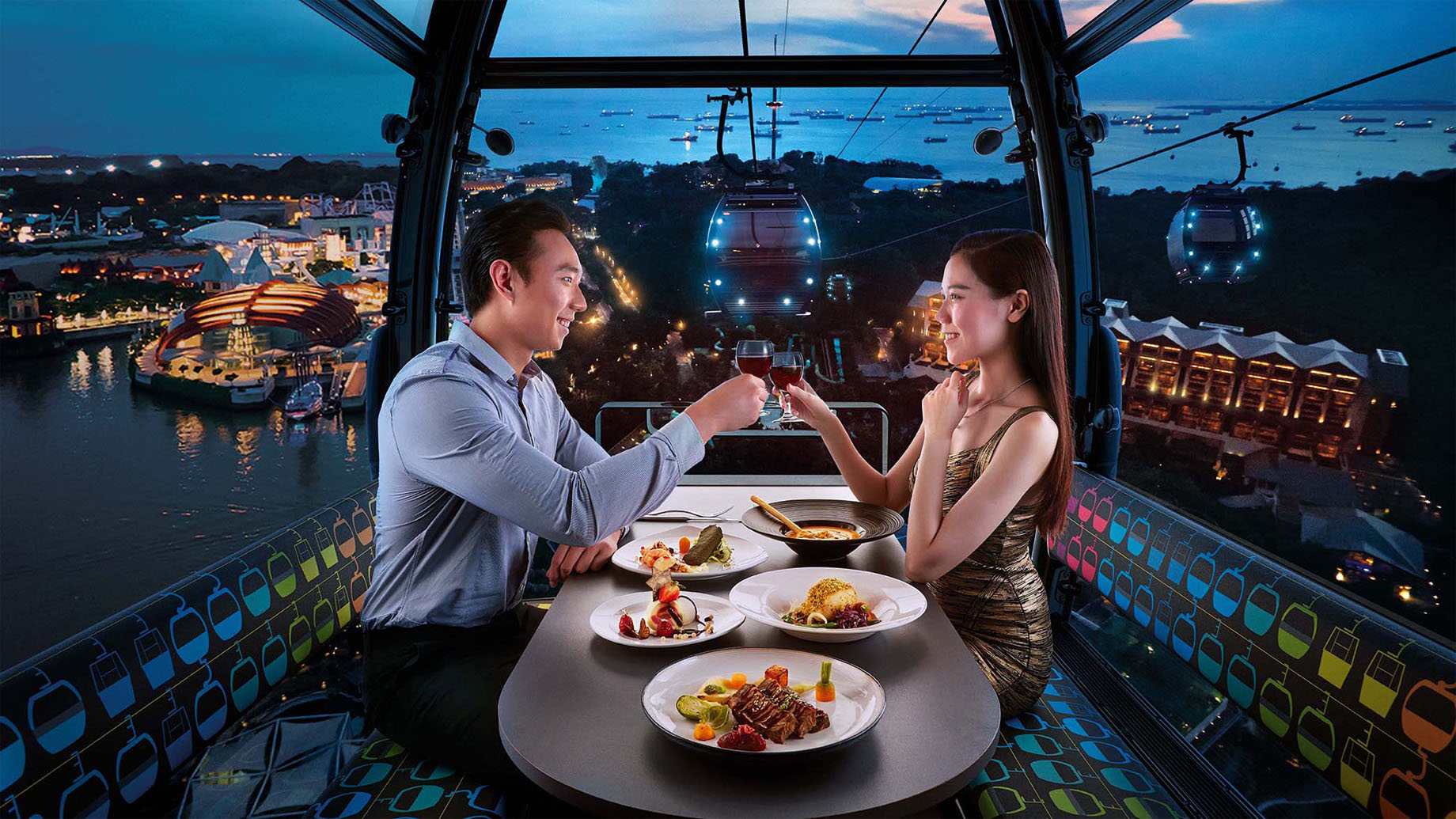 Pop the question while suspended several thousand feet above ground level during a Cable Car ride.
Either opt for the sky dining experience with a delightful four-course meal, elaborately laid out in your very own private cable car cabin complete with the decor to set the mood. Or simply get down on one knee while soaring above the city's glittering lights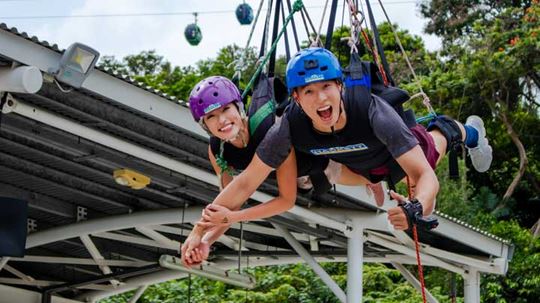 Giant Swing
If your significant other is a thrill-seeker, we know the most heart-stopping place for you to pop the question. Take them to AJ Hackett Sentosa and scream out 'will you marry me' while riding on the high-speed Giant Swing. You have 90 secs to do this. Remember, the swing can reach speeds of up to 120km/h — so don't take the ring up there with you.
Not many people know that right off Palawan Beach is a tiny islet that is accessible via a suspension bridge, where you would be standing in the Southernmost Point of Asia. Go to either the viewing towers, the timber viewing deck or do it on the suspension bridge, all of these make for memorable and photo-worthy spots to seal the deal at.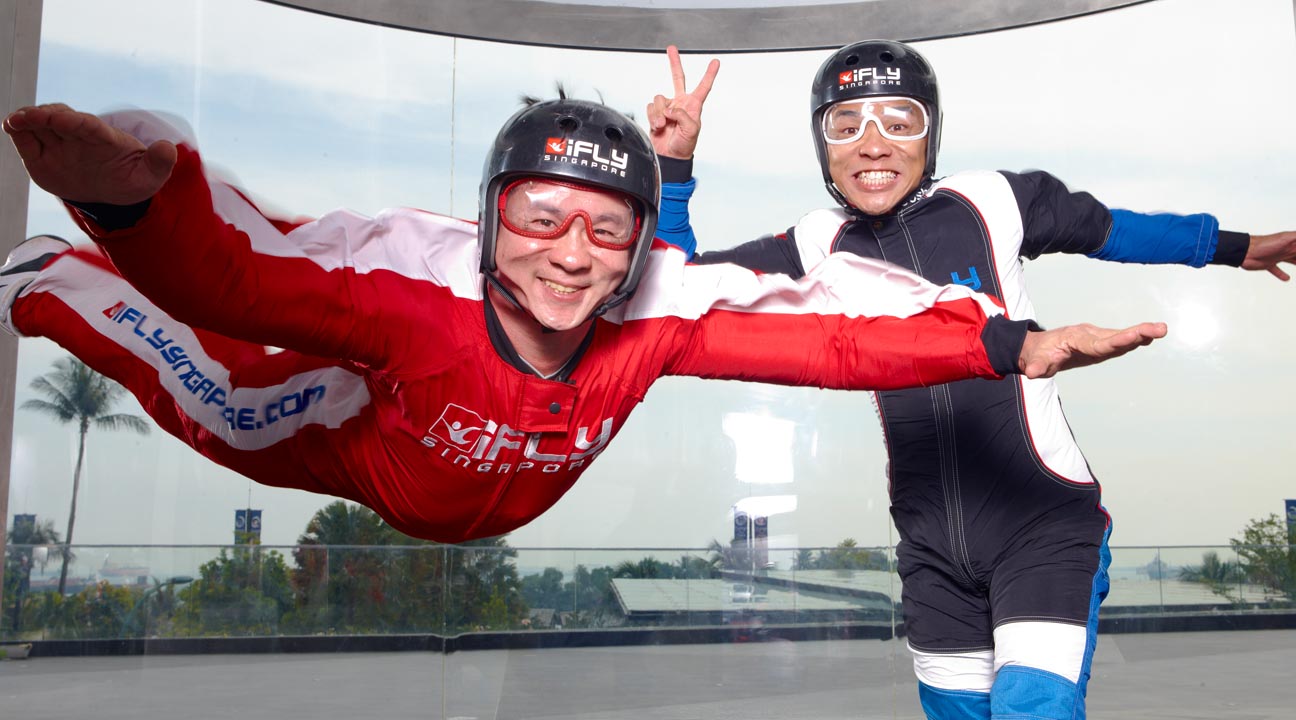 You know you would jump off a plane for the one you love, but you don't have to actually do it. At iFly, you can hold hands as you 'pretend' to fly in the world's largest acrylic wind tunnel spanning 16.5 feet wide and 56.5 feet tall. It boasts a bonus view of the South China Sea and Siloso Beach, but you only have eyes for each other as you mouth 'will you marry me'.
Now, if your significant other is a lover of all things luxe, you will want to propose in exceptional confines. A table at Table65 will do just fine. Celebrity chefs (Richard van Oostenbrugge and Thomas Groot), a Michelin Star and a casual fine dining vibe are all ingredients for a great night out. Alternately, you could also opt for one of these romantic restaurants
Nothing like whisking them off on a getaway to pop the question, and to feel like you are on holiday without getting on a plane, book a staycation at the TreeTop Lofts™ -- two unique, one-bedroom lofts tucked away within a canopy of native trees and perched 12m above ground. Privacy and wow factor, guaranteed. Or, look at more staycation ideas here.
---
By Priyanka C. Agarwal
Priyanka C. Agarwal is a writer, communicator and content creator with several years experience in print and digital media. She writes about food, travel, parenting and other adventures. Her work has appeared in the print and online pages of Silver Kris magazine, Time Out Singapore, Her World magazine, The Michelin Guide, The Peak and HungryGoWhere.com, among several others. She is a mother to two tiny gourmands and an experimental home cook who hopes one day, to author her own cookbook.