Island Guide
THE ULTIMATE GUIDE TO CYCLING AROUND SENTOSA
By Arman Shah
"Nothing compares to the simple pleasures of riding a bike."
That's what the late American President John F. Kennedy once said, and who are we to disagree? At Sentosa, we have designated cycling trails that stretch out to about 12km just for you biking enthusiasts. Here's a guide to exploring the island on two wheels.
---
Do note that all guests must wear masks, check in and out via SafeEntry and have your temperature screened before entering the attractions and restaurants. There are plenty of signs and floor markers to guide you along. Find out more about our safe measurement measures here.
Trail 01: From VivoCity to Sentosa Cove (Under 6km)
Trail 02: From Sentosa Cove to VivoCity (Under 6km)
Trail 03: Siloso to Palawan to Tanjong Beach (3.2km)
Trail 01: From VivoCity to Sentosa Cove (Under 6km)
There are various starting points for your cycling adventure, depending on where you are and what strikes your fancy, but if you'd like to begin from outside of Sentosa, you can start from the Sentosa Boardwalk just outside VivoCity.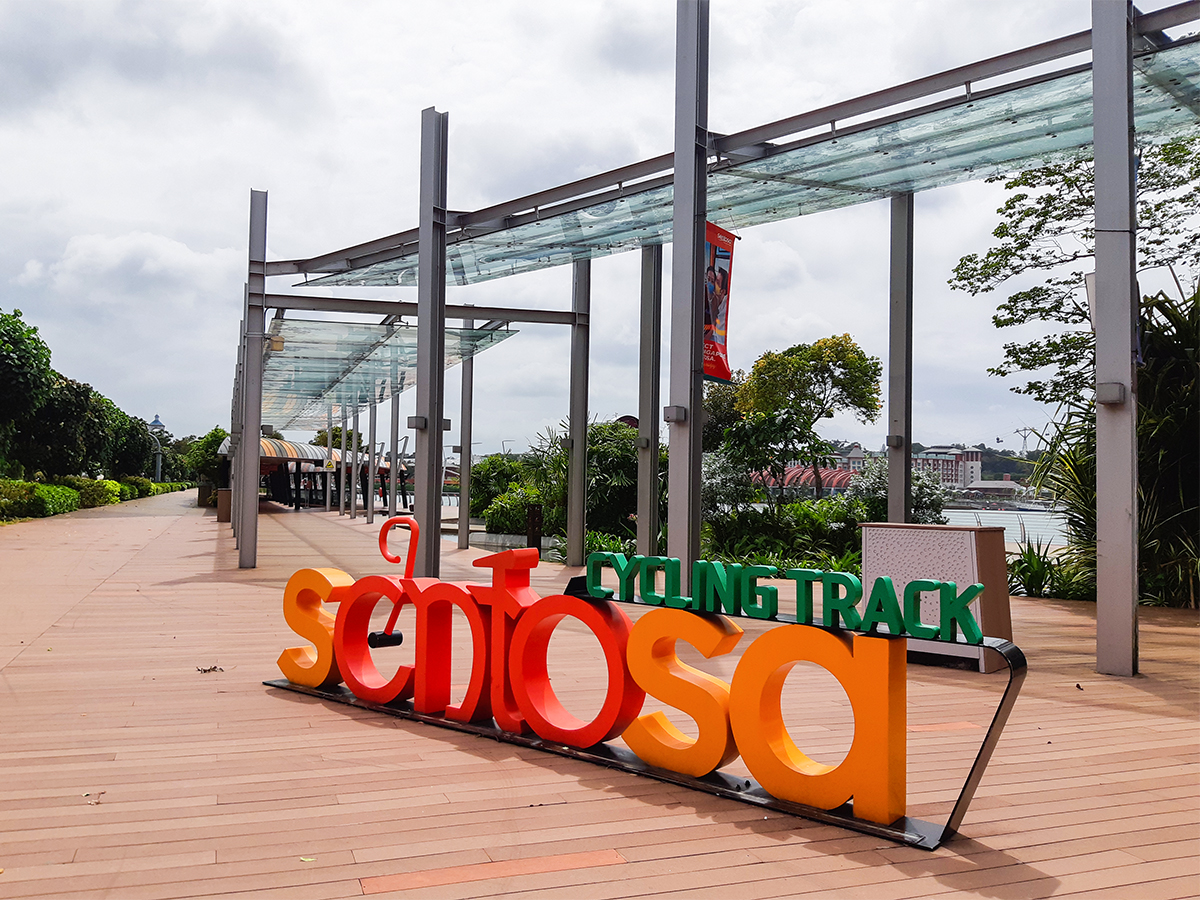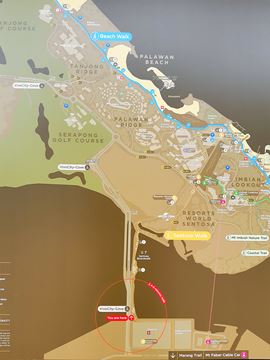 The distance from VivoCity to Sentosa Cove is under 6km. This is a relatively challenging route given that there are some long or steep slopes. So consider it only if you're willing to go the extra mile – no pun intended!
Riding your own bike? Cool. If you're not, that's cool too because there are SG Bikes at your disposal. To unlock these bikes, you'll have to install the SG Bike app and follow the instructions accordingly. Do note that there are a limited number of bikes, so availability is not always guaranteed.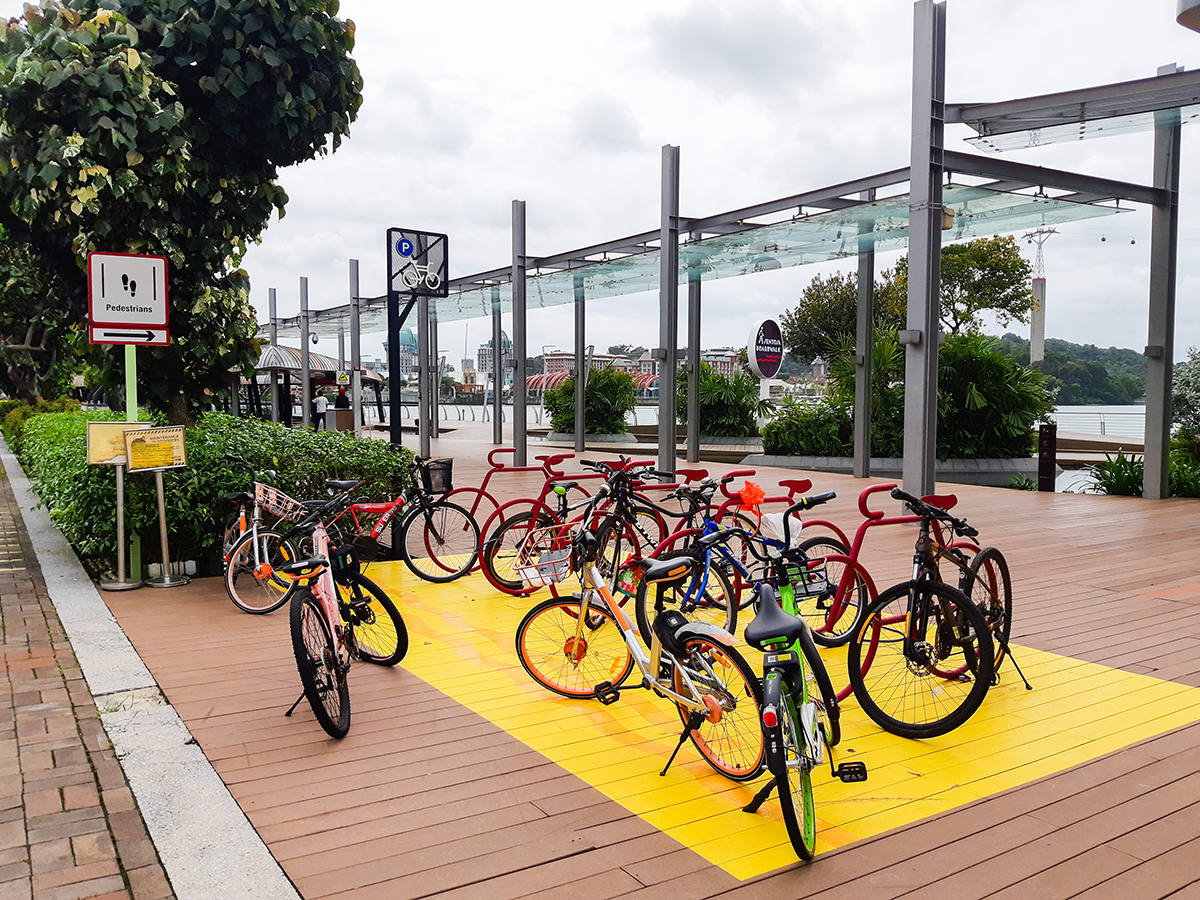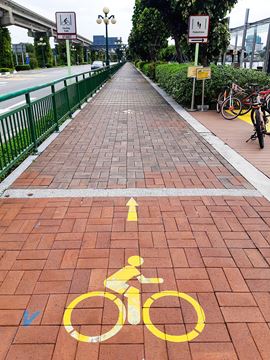 Once you've got your bike sorted, you can begin your journey. Do note that you're not allowed to ride on the boardwalk itself as that's meant for pedestrians. There is a cycling track designated specially for you.
It's a pretty straightforward route to the entrance of Sentosa. You'll be cycling along the Sentosa Gateway beneath the monorail line in the initial stretch of the track. Watch out for the Sentosa Express when it looms over you as it transports visitors to Sentosa Island!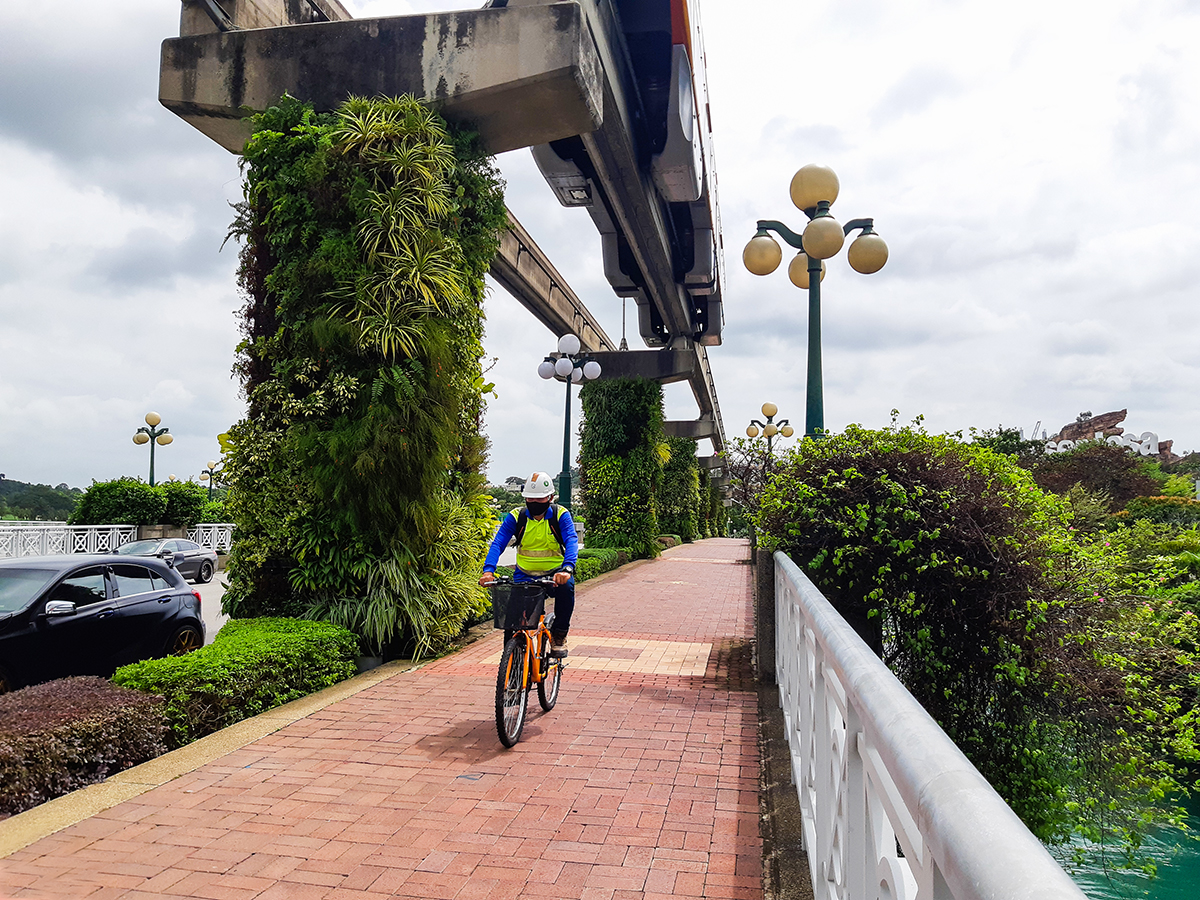 You will need to dismount your bike and bring it down to the underpass with you at one point. While it may seem like a hassle, this is a much safer alternative to riding through the tunnel with many other vehicles.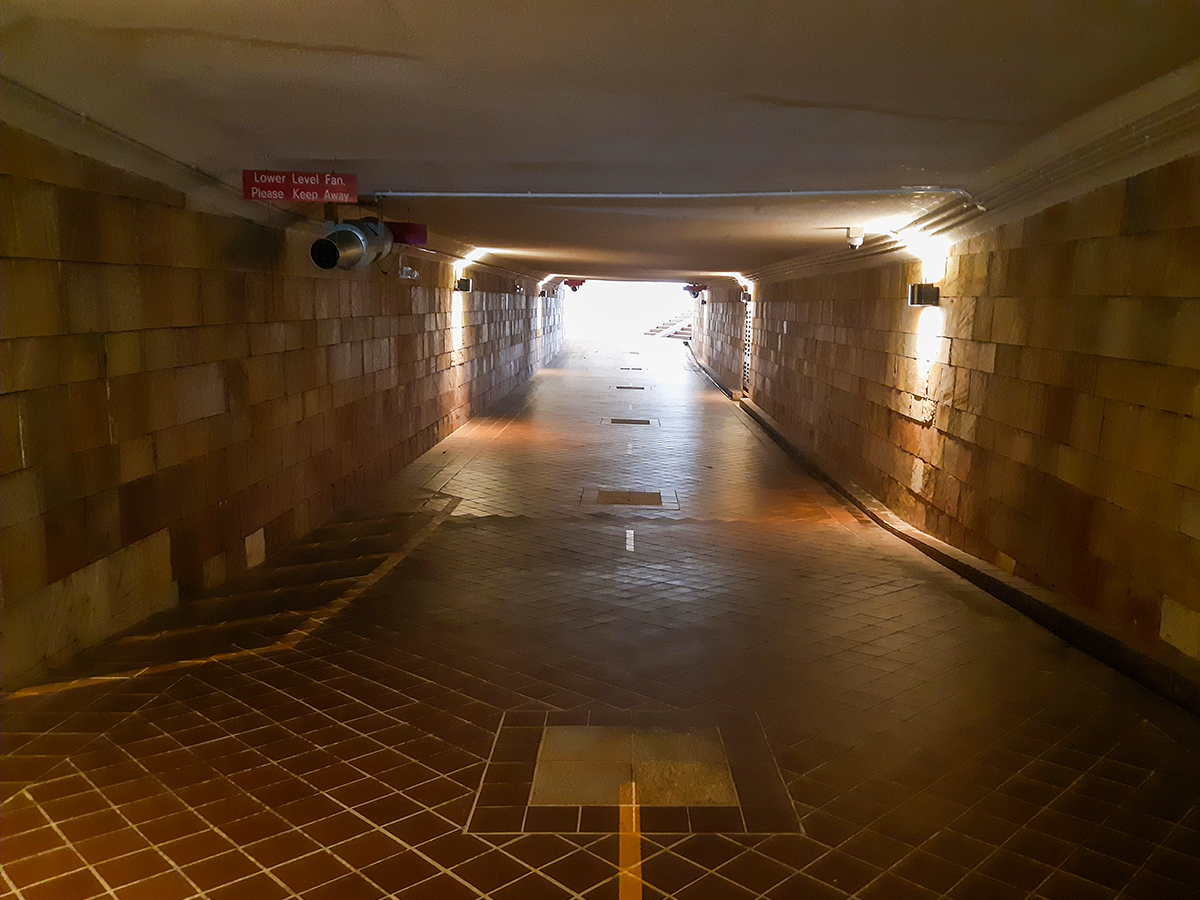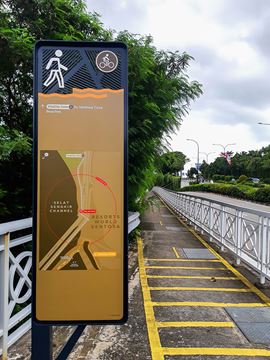 You'll never have to worry about being lost at any point of the route because there are maps and signages to guide you along the way. Once you've taken the underpass to the opposite side, enjoy the ride next to the Selat Sengkir Channel.
It won't be long before you see the Sentosa Gantry that gives you direct access to Sentosa itself. You'll be delighted to know that there are no island admission charges for cyclists (until 31 Mar 21), so ride on in!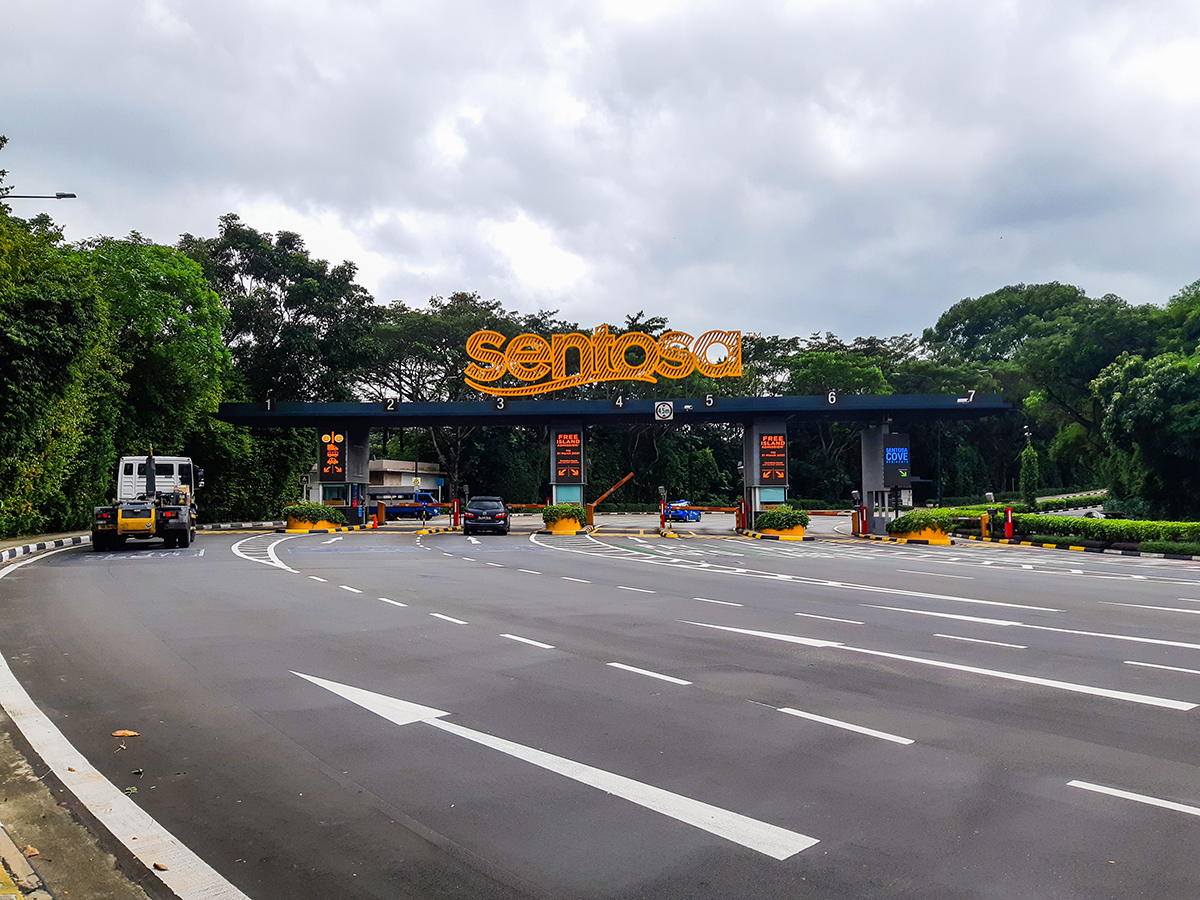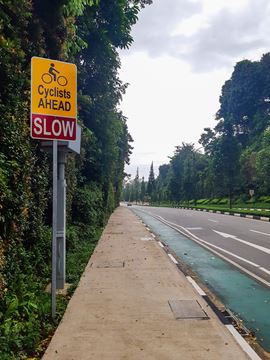 Once you pass the gantry, you can ride down Artillery Avenue and then down Allanbrooke Road all the way to Sentosa Cove. As the tracks are interconnected to form one cycling network, you can even ride down to the Sentosa beaches.