Island Guide
THE PERFECT FOOD AND MOOD PAIRINGS TO THE SENTOSA X BREWERKZ ISLANDER BREWS
One of the best things about being on vacay — sitting back on a beach chair, and cracking open a can of ice-cold brew.

What is even better is being transported to a tropical island with just one sip. That is precisely the experience with the Sentosa x Brewerkz Islander Brews. These Singapore-made craft beers are made with top-notch locally sourced ingredients, and the flavours are inspired by unique Sentosa experiences.

The Islander Brews are unique and delicious. Tese refreshing brews come flavoured with sea salt, kaffir lime, cacao, vanilla, yuzu and more. Tropical, heady, blissful flavours that will set the mood for beach, island, spa and heritage-inspired fun.

We all know that beer makes for excellent pairings with food or even activities like beach-side lazing. Let us show you the best things to pair the Islander Brews with. Get ready for flavour explosions and full-on holiday feels!
---
Do note that all guests must wear masks, check in and out via SafeEntry and have your temperature screened before entering the attractions and restaurants. There are plenty of signs and floor markers to guide you along. Find out more about our safe measurement measures here.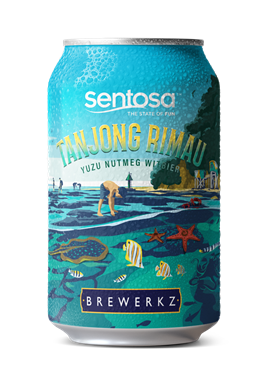 Islander Brew | Tanjung Rimau Craft Beer

Did you know, Tanjung Rimau is the natural, rocky coastline on the untouched side of Sentosa Island (behind the Shangri-La Rasa Sentosa). Its namesake 330ml can of ABV 4.8% is a refreshing wheat beer with hints of nutmeg and coriander and a citrusy yuzu aroma. Like the coastline it is named after, this beer pairs well with a sense of adventure and the heady scent of the sea and sand.
Best cracked open: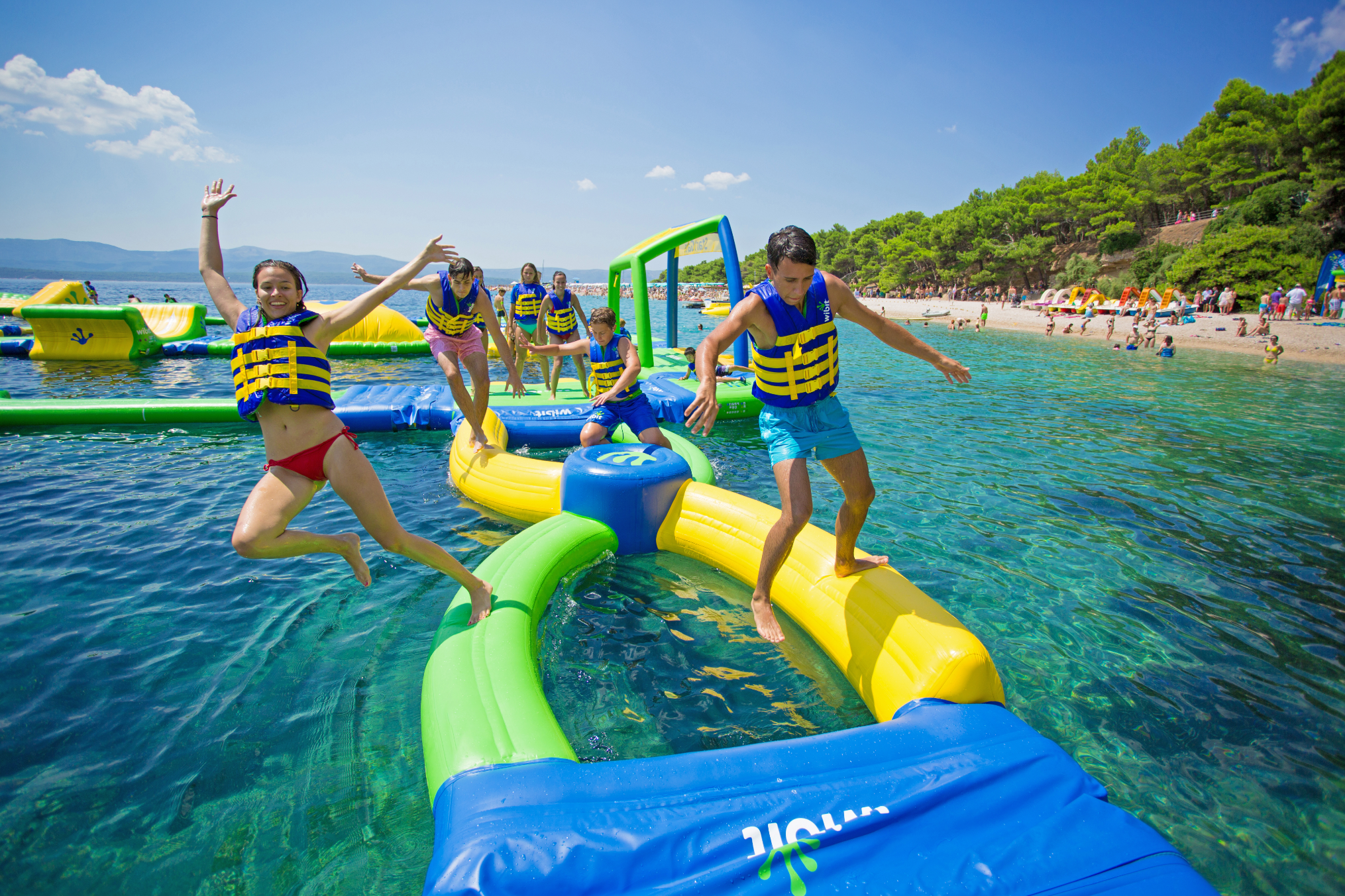 After a thrilling session at Hydrodash (Sentosa's first floating aqua adventure park) and while catching a breath with the sand between your toes.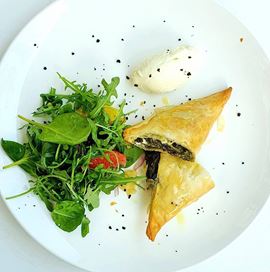 What to eat: The citrussy yuzu flavours and hints of spice in this beer make a great flavour contrast when eaten with rich, buttery flavours, like in the Spanakopita ($24) of Mykonos on the Bay, where layers of rich, flaxy phyllo pastry are filled with spinach, feta cheese and dill. Or with the Pita Gyros ($27), where unctuous pork belly shaves are wrapped in pita bread along with sweet onion and tzatziki.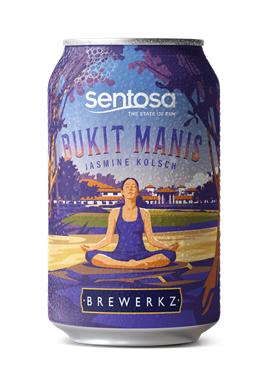 Islander Brew | Bukit Manis Craft Beer
Bukit Manis Road on our island is home to some of Sentosa's wellness spas and lush nature. Aptly named, the Bukit Manis is a Jasmine Kolsch brew, which is a brewing style originating in Cologne. Germany. It is characterised by its crisp and sparkling nature, and slightly fruity with the aromatic hint of jasmine. This is a relaxing, easy-drinking brew.
Best cracked open: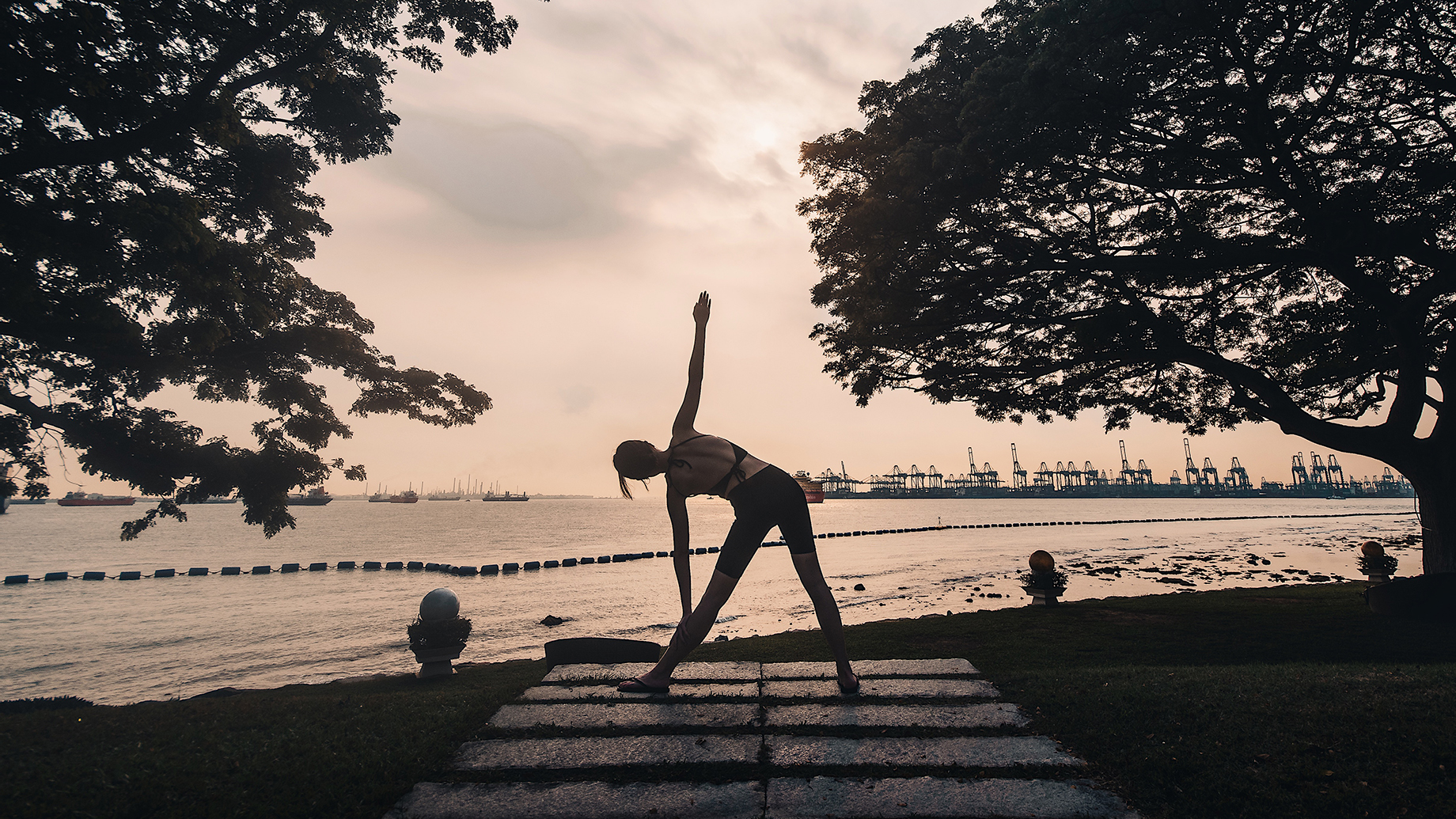 After a rejuvenating session of yoga on the beach or if you are headed to lunch after a zen-like session at Sofitel Spa.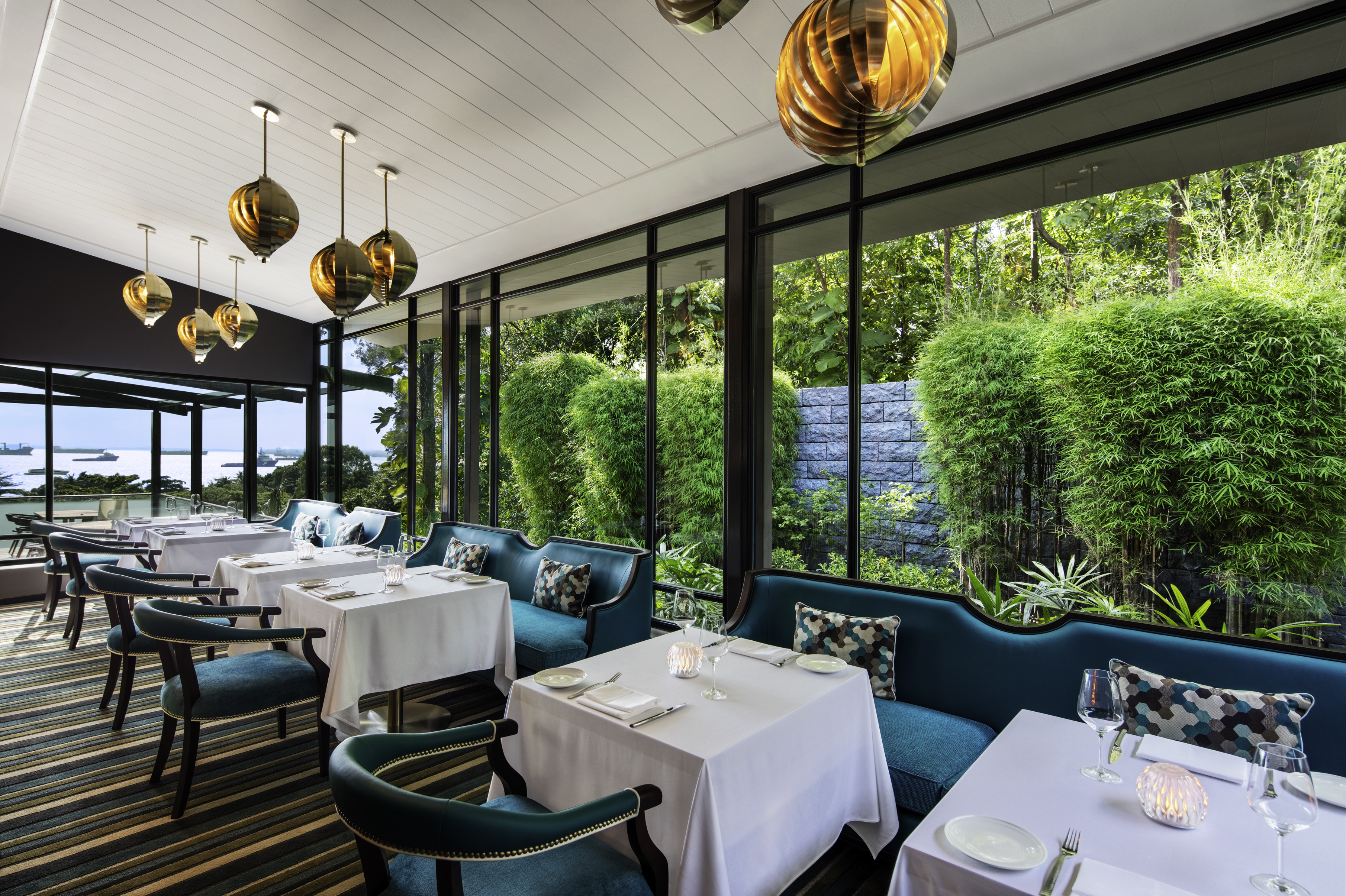 What to eat: This is an easy-breezy brew and pairs best with wellness foods with bright, fresh flavours. Sofitel Sentosa's The Cliff restaurant's Apple and Endive Salad ($20) with gorgonzola, pistachio, toasted almonds and guanciale--is an excellent accompaniment. As is the Gem Lettuce and Caramelised Delicata Squash ($20) with green goddess dressing.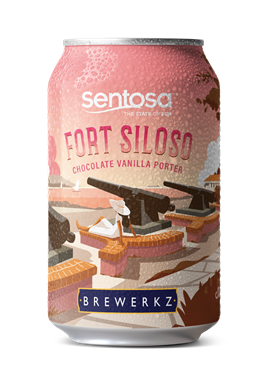 Islander Brew | Fort Siloso Craft Beer
Here's a brew named after Singapore's last remaining preserved coastal fort. Aromatic with flavours that should remind you of heritage and history, this one is a homage to the legacy of the British base on Sentosa — the built-in-1979 Fort Siloso. This is an English-styled Porter which is rich, bold and has hints of chocolate, coffee and vanilla flavours.
Best cracked open: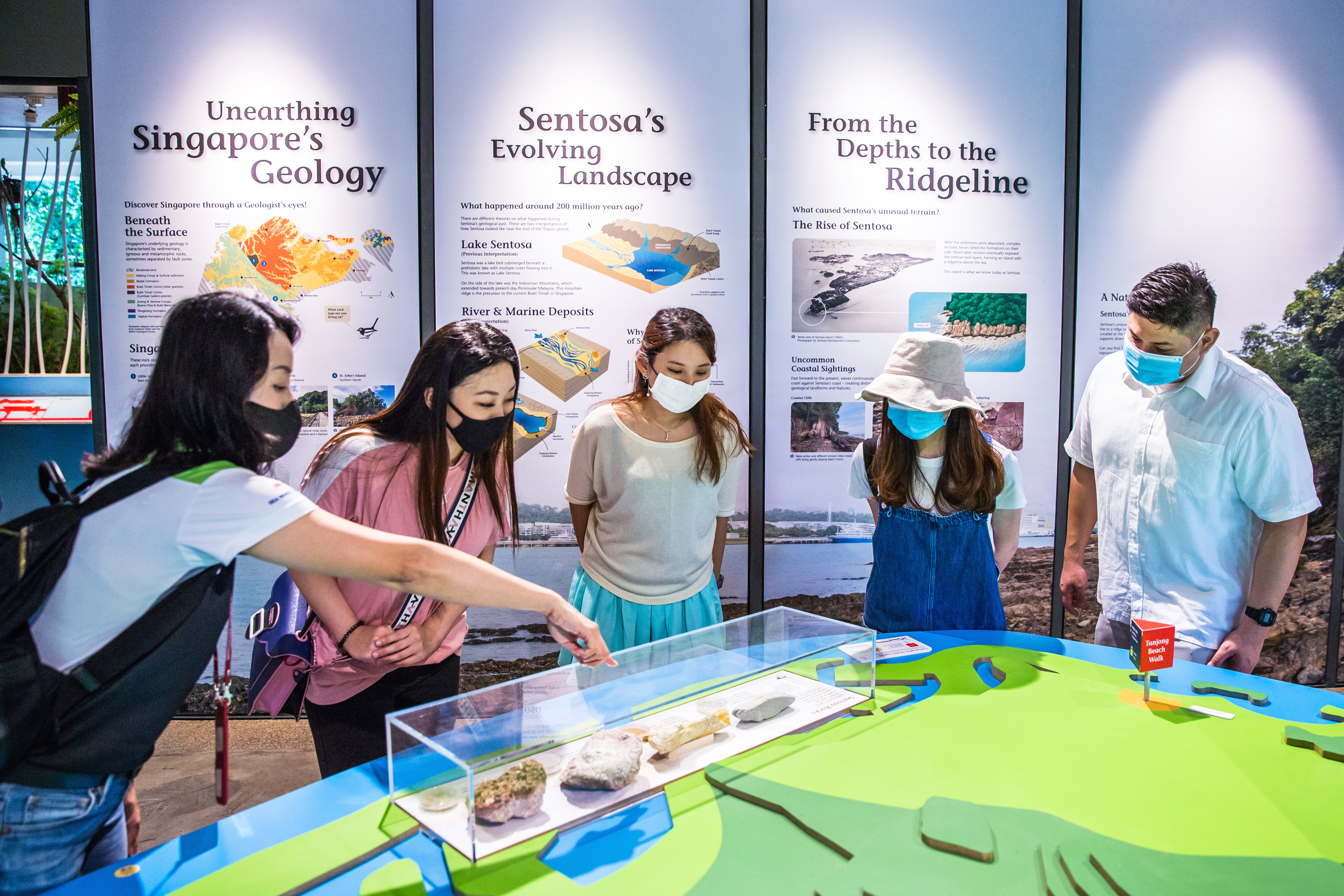 After a day well-spent exploring the island's historical side. Fort Siloso, the adjoining skywalk or the new Geology Gallery — where you can unlock the secrets behind the formation of the island.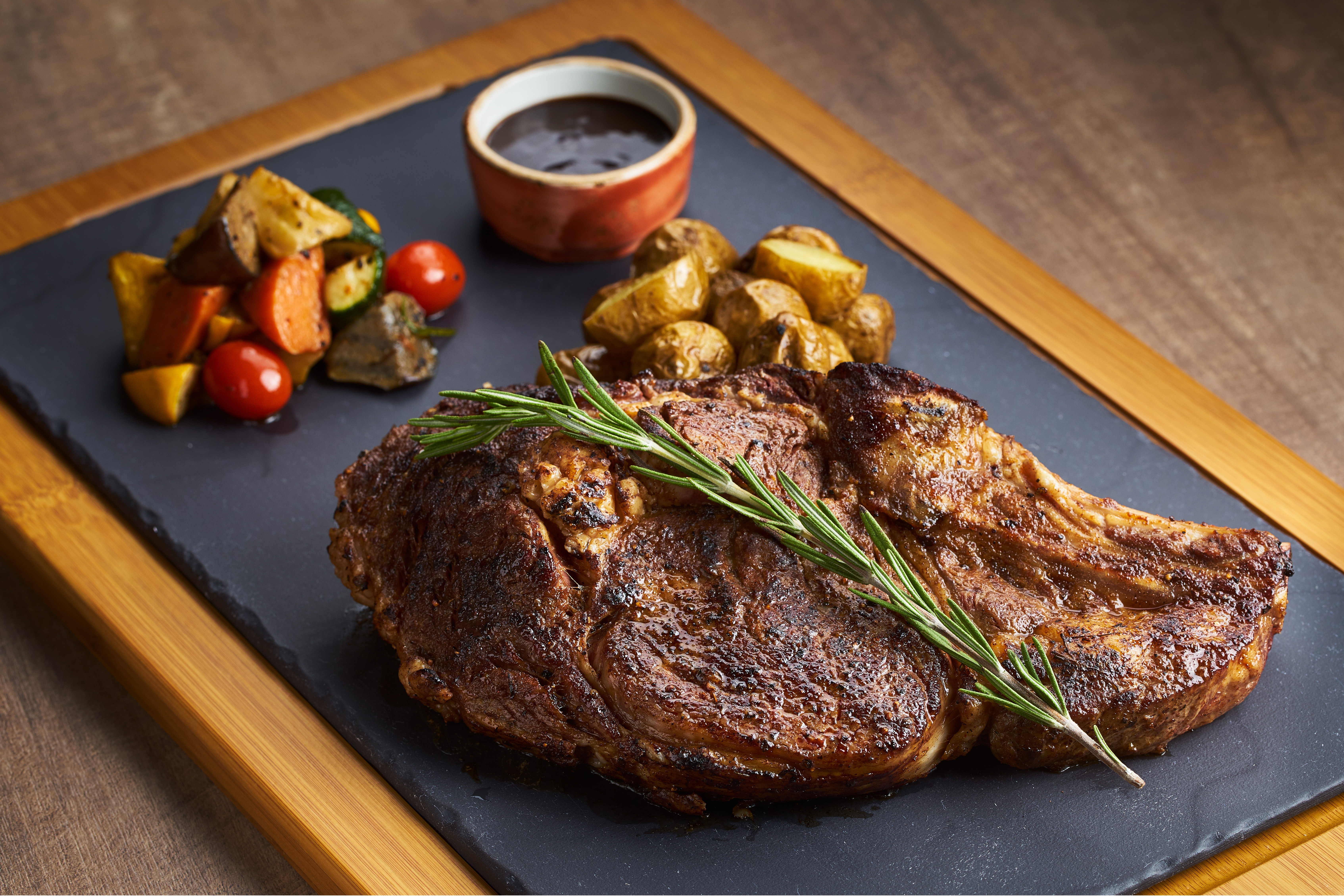 What to eat: Like a true English Porter, the Fort Siloso pairs best with hearty meat dishes, smoky flavours and robust stews. At Dusk Restaurant and Bar, the Côte de Boeuf of char-grilled prime beef (700gm) or the decadent Duck Confit ($38), both make delicious meal pairings with this brew.

Islander Brew | Brew Siloso Beach Craft Beer
Named after all things fun and frolic — Siloso is the hippest beach on Sentosa Island (beach clubs, water sports, beach activities and more await) and its namesake beer is one to pair with beach thrills and seaside adrenaline. Flavour-wise this beer is a refreshing Gose (a warm fermented brew) with predominant flavours of sea salt and kaffir lime.
Best cracked open: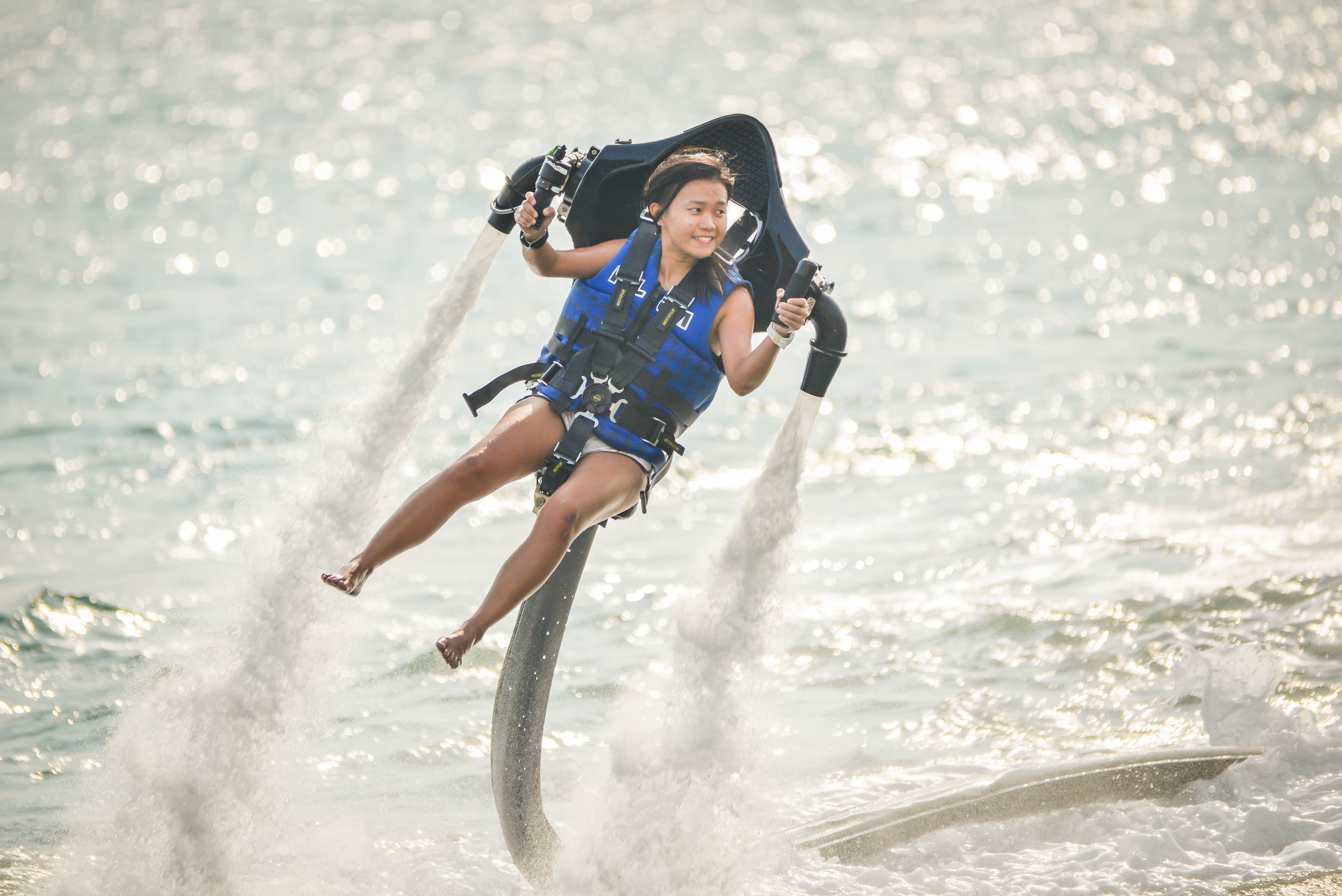 After a sportin' good time in Ola Beach Club's water activities like the Banana Boat ride, Donut Float tube ride, Jetpack or the SUP Paddle Board.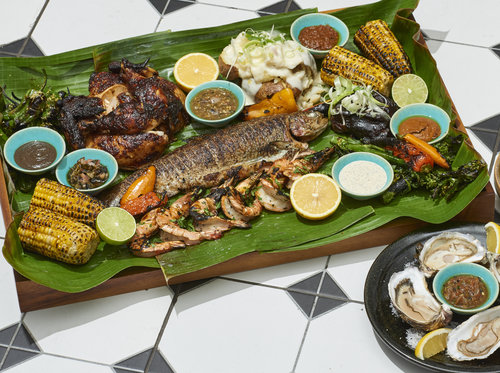 What to eat: The delicious meats that come out of Panamericana's asador grill, all make worthy accompaniments to this citrussy-tropical brew. Order the sharing platter ($128) of Grilled Prawns, Colombian Chicken, Pluma Iberico Pork, Patatas Bravas and Wild Mushrooms for a deliciously indulgent meal
---
By Priyanka C. Agarwal
Priyanka C. Agarwal is a writer, communicator and content creator with several years experience in print and digital media. She writes about food, travel, parenting and other adventures. Her work has appeared in the print and online pages of Silver Kris magazine, Time Out Singapore, Her World magazine, The Michelin Guide, The Peak and HungryGoWhere.com, among several others. She is a mother to two tiny gourmands and an experimental home cook who hopes one day, to author her own cookbook.