Nature Guide
SUSTAINABILITY FUN FACTS YOU NEVER KNEW ABOUT SENTOSA
Main photo: @insynced
Not only does the island prioritise fun, but it also does it while being kind to the environment.
Only on our island does a multi-attraction leisure resort rub shoulders with acres and acres of coastline. Gleaming hotels are nestled within and around greenery and heritage charm.
While development within the State of Fun is rapid, there is equal emphasis on holding onto heritage while minimising the island's carbon footprint and conserving its flora and fauna.
With that in mind, we highlight here many of the island's most innovative eco-friendly initiatives. From single-use plastic bans to clever ways guests and visitors can get involved.
---
Do note that all guests must wear masks, check in and out via SafeEntry and have your temperature screened before entering the attractions and restaurants. There are plenty of signs and floor markers to guide you along. Find out more about our safe measurement measures here.
Conservation, and preservation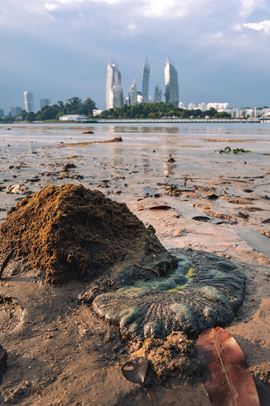 Did you know the island is home to 26 carefully preserved heritage trees (more about this below) and over 30 conserved buildings? Plus, we are home to various insect-eating plants, migratory birds, butterflies and eight different types of habitat, including coastal rainforests, rocky seashores and wetlands.
We carefully preserve all of these and even have guidelines for visitors to our more fragile biodiversity sites, such as Tanjong Rimau (Siloso Headland).
Coastal and marine ecosystems such as those found on Sentosa's southern and northern coasts store large amounts of carbon, known as blue carbon, thus it is crucial that we conserve, and preserve them. Just recently we've signed a Memorandum of Understanding with the NUS Centre for Nature-based Climate Solutions to examine how nature can be harnessed to help tackle climate change.
And if you do want to visit our nature spaces, please read our Nature Area Guidelines here before your visit. We also encourage you to join the various Sentosa Development Corporation (SDC) or SDC-approved tours, especially for Tanjong Rimau.
Or you can just take a stroll along our Imbiah and Coastal Trails to connect with nature.
Protecting the Hawksbill Turtles
A couple of years ago, 111 endangered hawksbill turtles emerged from a nest and made their way into the waters, and another batch of 102 eggs hatched at Tanjong Beach. These guys are endangered species, and SDC takes great pains to ensure their safety while protecting the eggs from natural predators like monitor lizards and crabs. Have you spotted the turtles along our beaches?
The 'Green' Express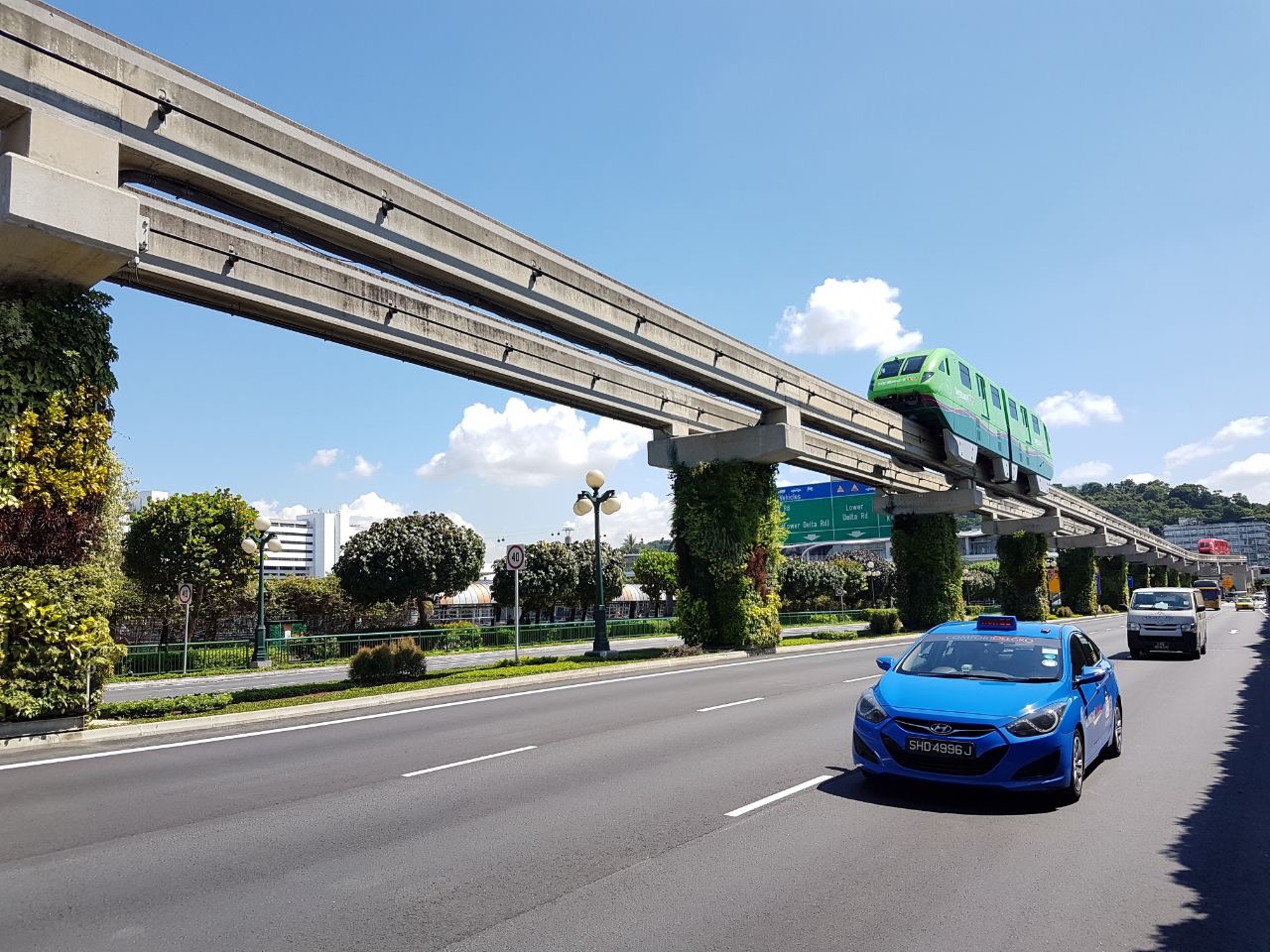 We all know how convenient the Sentosa Express monorail is to get in, out and around the island. However, it is also very green as there is a vertical green wall along its tracks that reduces urban heat and blends in seamlessly with Sentosa's lush greenery.
Solar power-ing attractions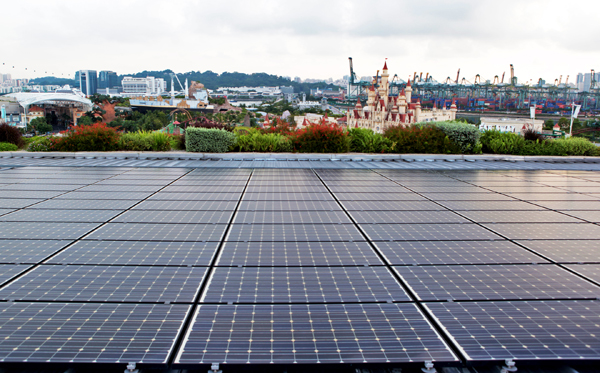 Next time you are having the time of your life at Universal Studios Singapore, try to sneak a peek at the rooftop of the Revenge of the Mummy ride. There are solar installations installed up there and at the Adventure Cove Waterpark that can generate about 650,000kWh of electrical energy per year — sufficient to power about 140 four-room HDB flats for a year.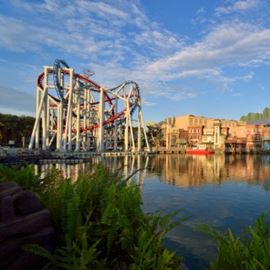 Water-conserving attractions
Have you seen the lagoon at Universal Studios Singapore's? It has a storage capacity of about 13 Olympic-sized swimming pools in which rainwater and condensate water from air conditioning systems are stored. This water is then used for landscape maintenance and the attraction's water features.
An eco-friendly hotel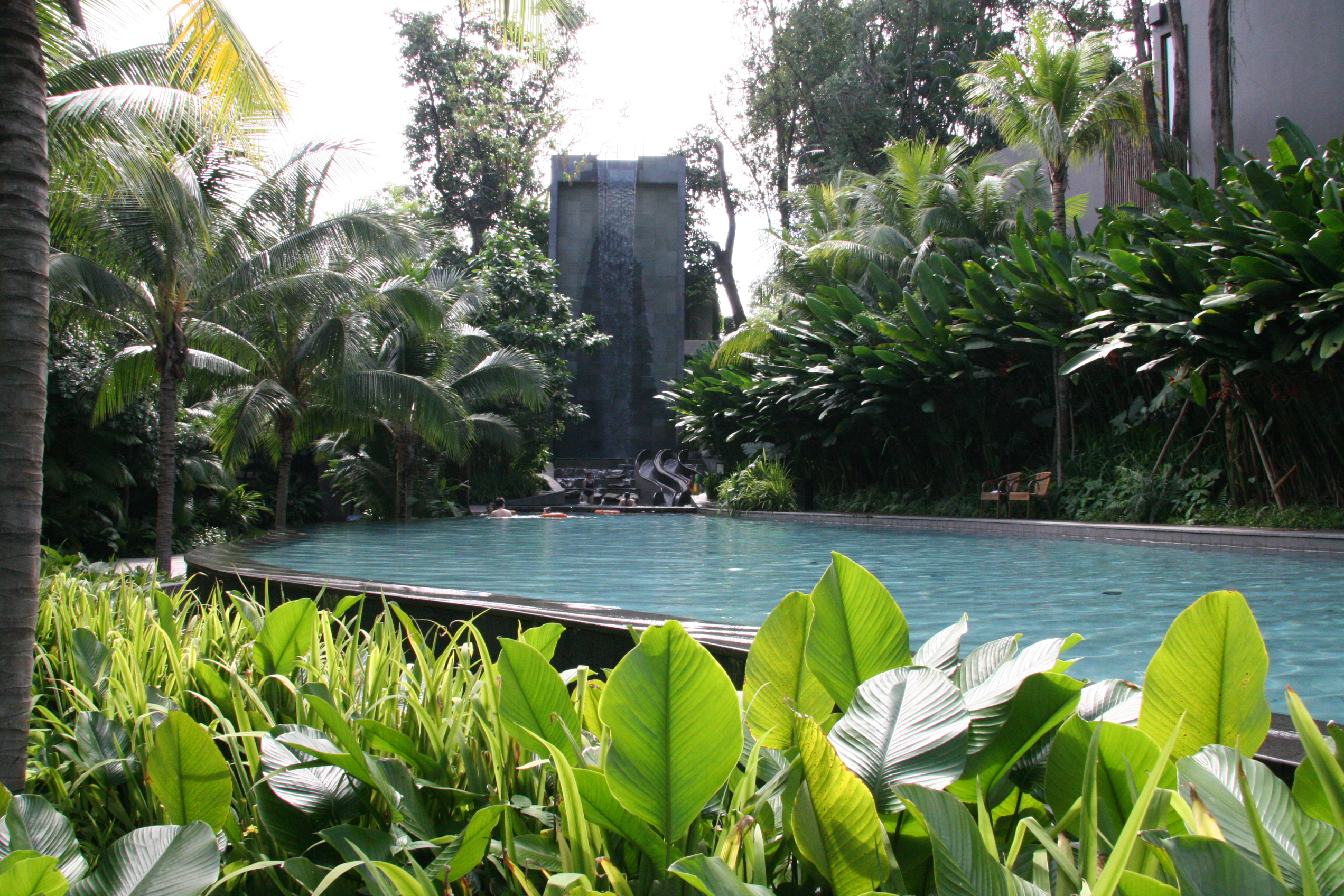 Our island has a hotel that is entirely dedicated to sustainability and eco-consciousness. The Siloso Beach Resort is sustainably built with lush green grounds that house over 1000 trees, flora and fauna.

It is energy-efficient, adopts a low-waste approach and incorporates recyclables in most aspects of their daily operations. Some of their coolest initiatives are that their Swimming Pool actually operates as a cooling tower for the resort's chiller — the first of its kind in Asia.

It is also filled with natural Spring Water, with its source harvested from the hill's own underground reserve. Plus, the fact that they use an organic, natural system to deal with mosquito control.
Get involved with sustainability at Capella, Singapore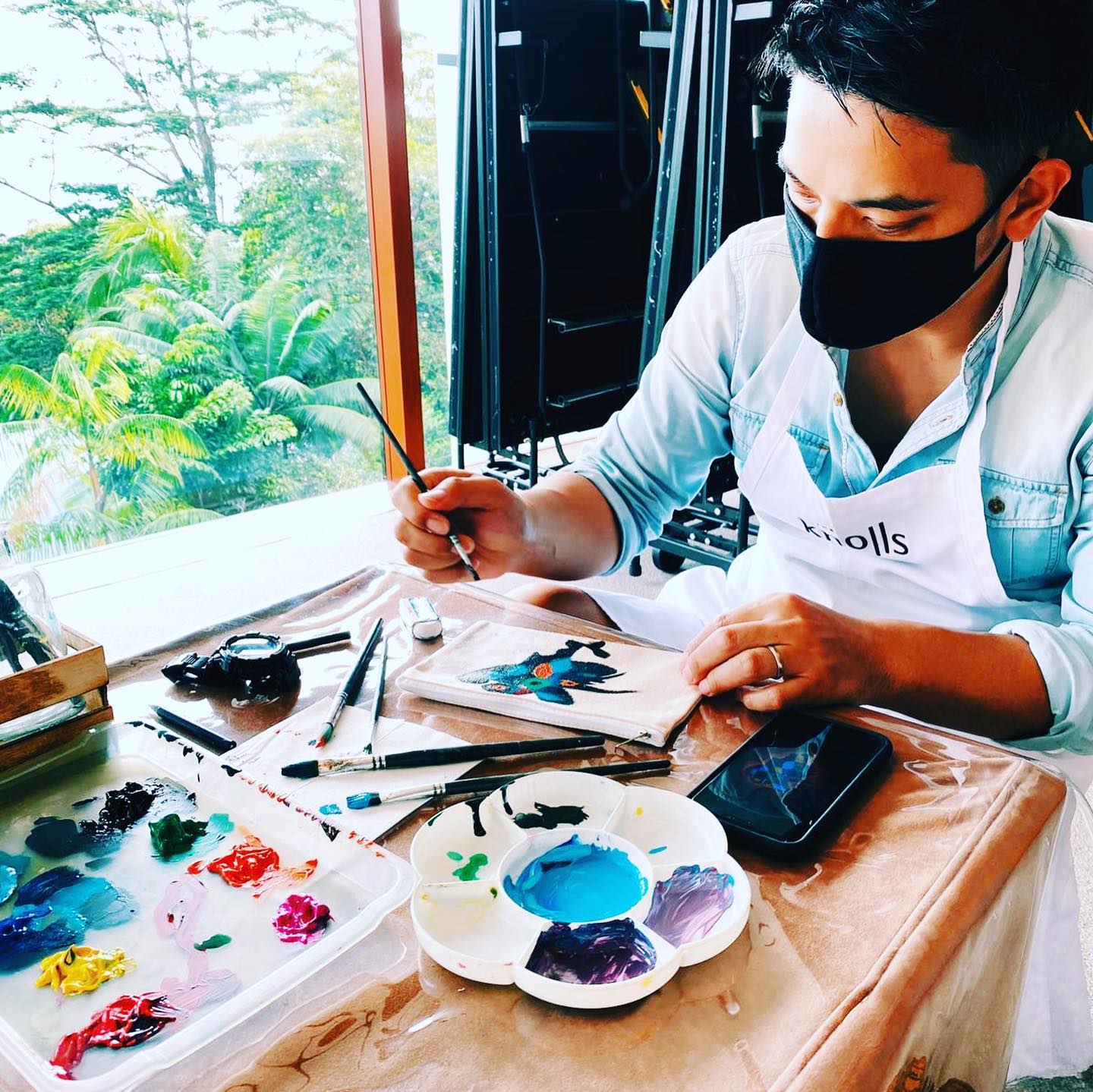 Over at the Capella, staycationers and hotel guests can get involved in a Craft and Culture workshop like sustainable art and craft workshop to craft your own reusable grocery bag or vanity pouch using recyclable materials. More information can be found on www.capellahotels.com/singapore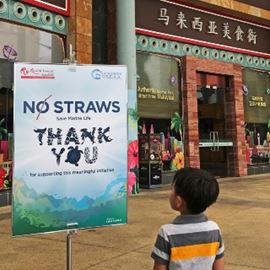 Clever uses for food waste and a ban on plastics
At Resorts World Sentosa, repurposed used coffee grounds and tea leaves from their F&B outlets are used as fertilisers and horticulture waste compost. There are also bio-digesters in the kitchens of RWS that convert up to 95% of the food waste it receives into liquid waste (which can be released into the drainage), thereby reducing pressure on Singapore's limited landfills. Plus, there is a resort-wide ban on single-use plastics such as straws.
Read more here https://www.rwsentosa.com/en/sustainability
To track the amount of food waste generated, Sofitel Singapore Sentosa Resort & Spa installed a smart food waste tracking system in one of its kitchens. The Winnow System is a smart meter with a scale, an LCD panel, and wireless connectivity that is integrated with a kitchen waste bin. The information obtained has allowed the hotel to better estimate the amount of food to prepare in order to avoid overproduction. Sofitel claims that by implementing such a system, it has reduced food waste by 2 to 4%.
A very 'green' Golf Course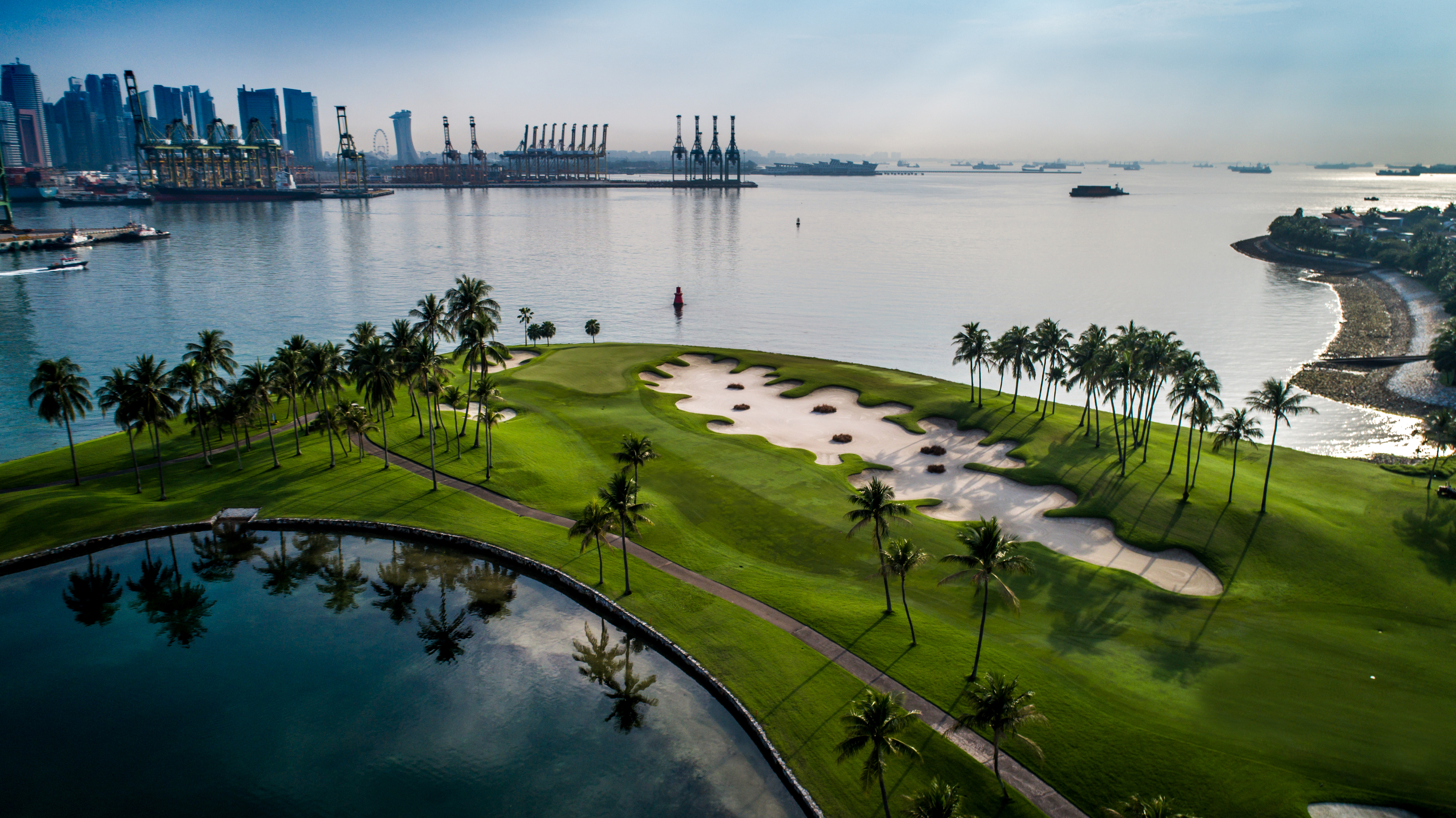 Among the many awards that Sentosa Golf Club continue to receive every year, it has also been awarded the World's Best Eco-Friendly Golf Facility" at the 2020 World Golf Awards, for their use of multiple sustainable practices. The club has a ban on single-use plastics. The courses have water reservoir features that allow them to be self-irrigating. They use waste digesters to break down food waste and use it for fertilisers for the golf course and sustainable batteries for their golf carts. They also have five stingless bee colonies on-site in an attempt to increase the world's bee population.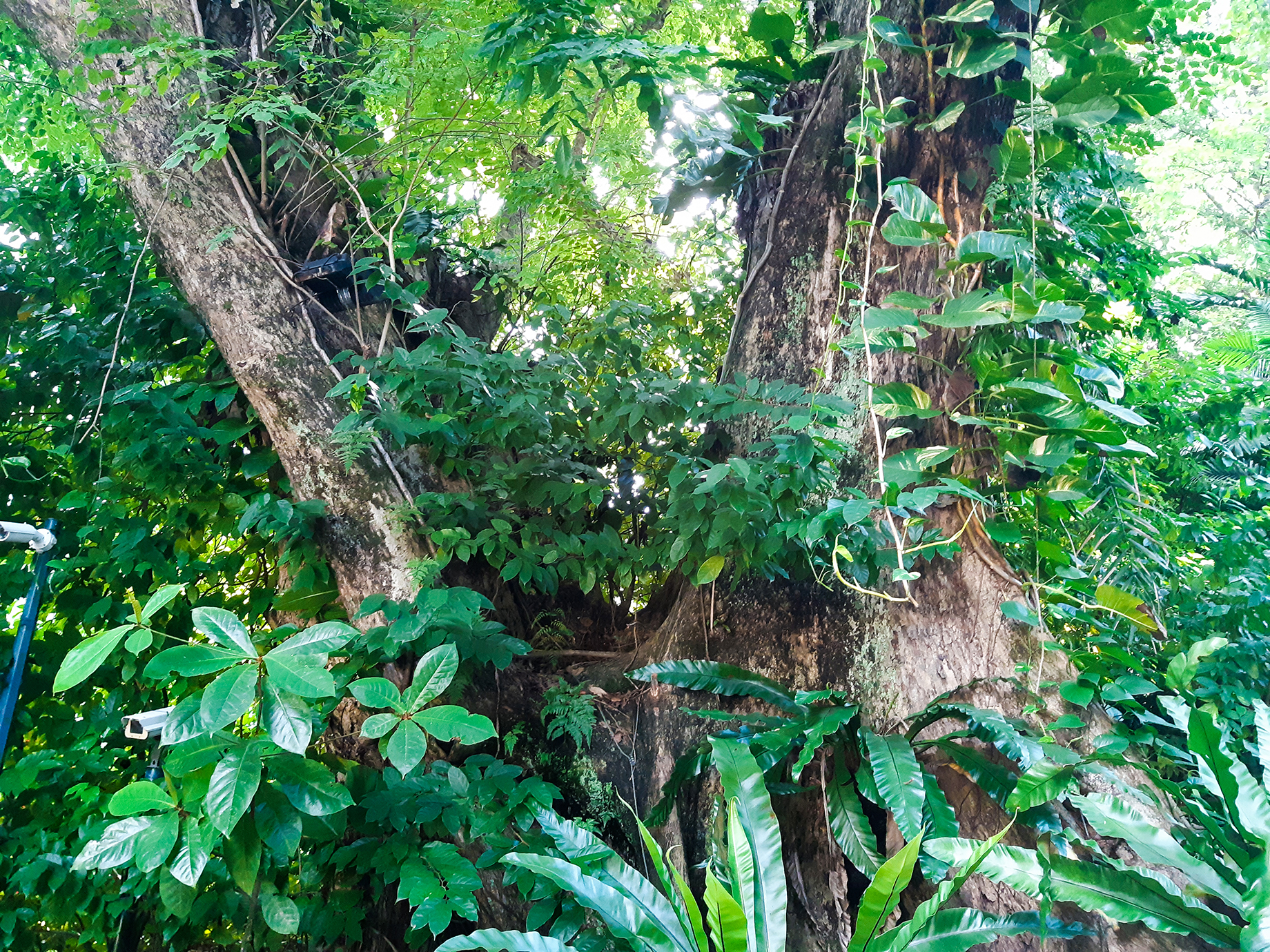 Did you know that there's an "ancient" tree on the island? Right outside Shangri-La's Rasa Sentosa Resort & Spa stands a more than a century old Angsana Tree which has been accorded Heritage Tree status. The island is home to 26 of Singapore's heritage trees.
Since 2001, more than 200 trees around Singapore have been accorded heritage tree status by National Parks Board. Mature trees such as that 100-year-old Angsana are the natural heritage of Singapore and serve as important green landmarks.
These trees help us to identify with and stay rooted to the place we call home. The Heritage Tree Scheme, which is open to the public, advocates the conservation of mature trees.
Heritage Buildings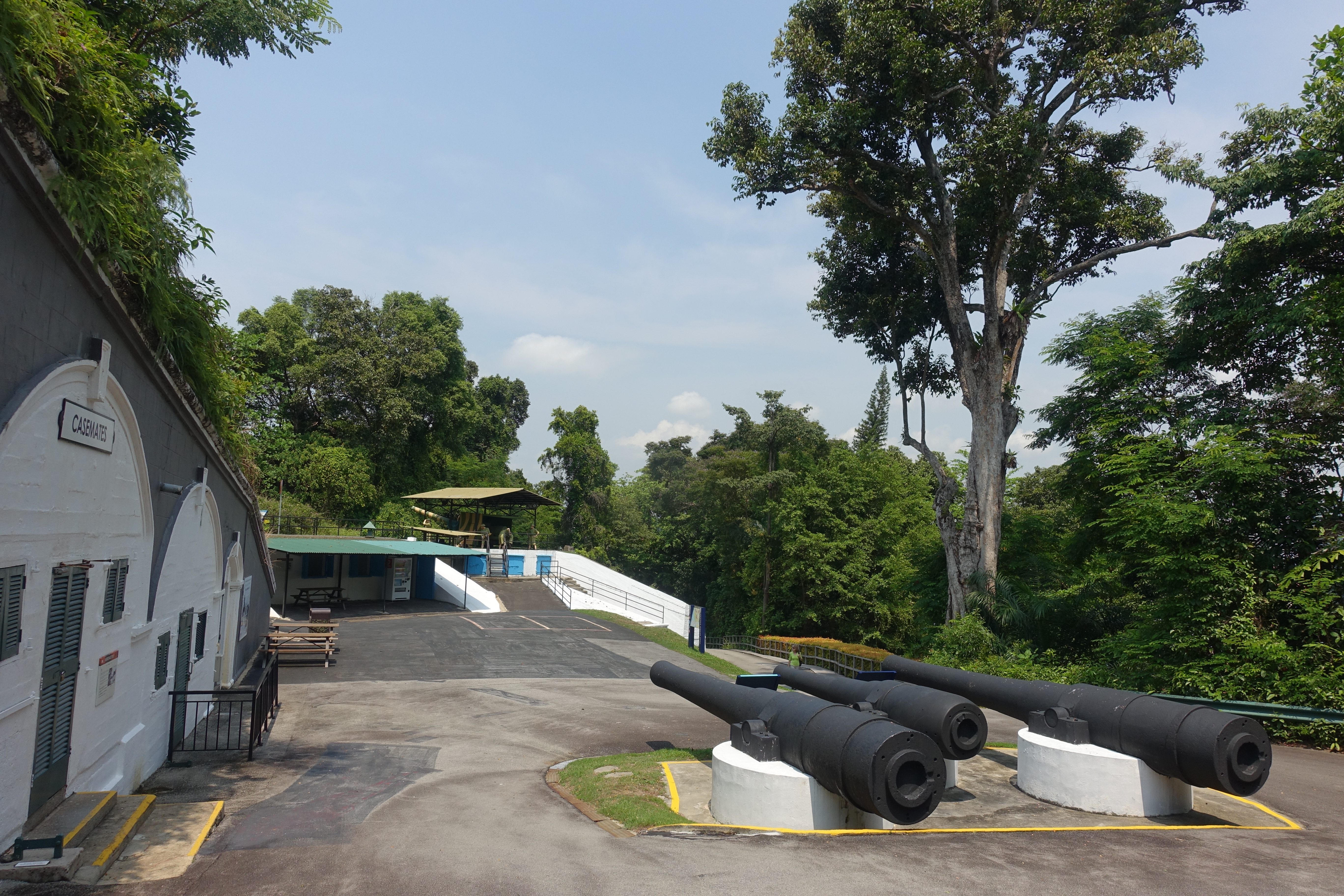 While we now know Sentosa as Singapore's getaway island with its sandy beaches, exciting attractions, waterfront restaurants, and luxury and resort hotels, it was home to several villages, used as a British military base and then a Japanese prisoner-of-war camp.
Formerly known as Blakang Mati, the island hosted more British, and then Singapore military units before it was handed back to the Singapore government for recreational development in 1972. It was then renamed "Sentosa".
Remnants of Sentosa's military past such as Fort Siloso -- which is Singapore's only fully restored coastal fort -- are still present throughout the island. These heritage buildings still stand, from soldiers' barracks, abandoned batteries now restored, and repurposed to thrill, delight, educate, and rejuvenate. Read more about Heritage Buildings here.