Island Guide
FIND THE SENTOSA X BLUESG TRAVEL POUCH TO WIN AWESOME PRIZES
Find the Sentosa X BlueSG Travel Pouch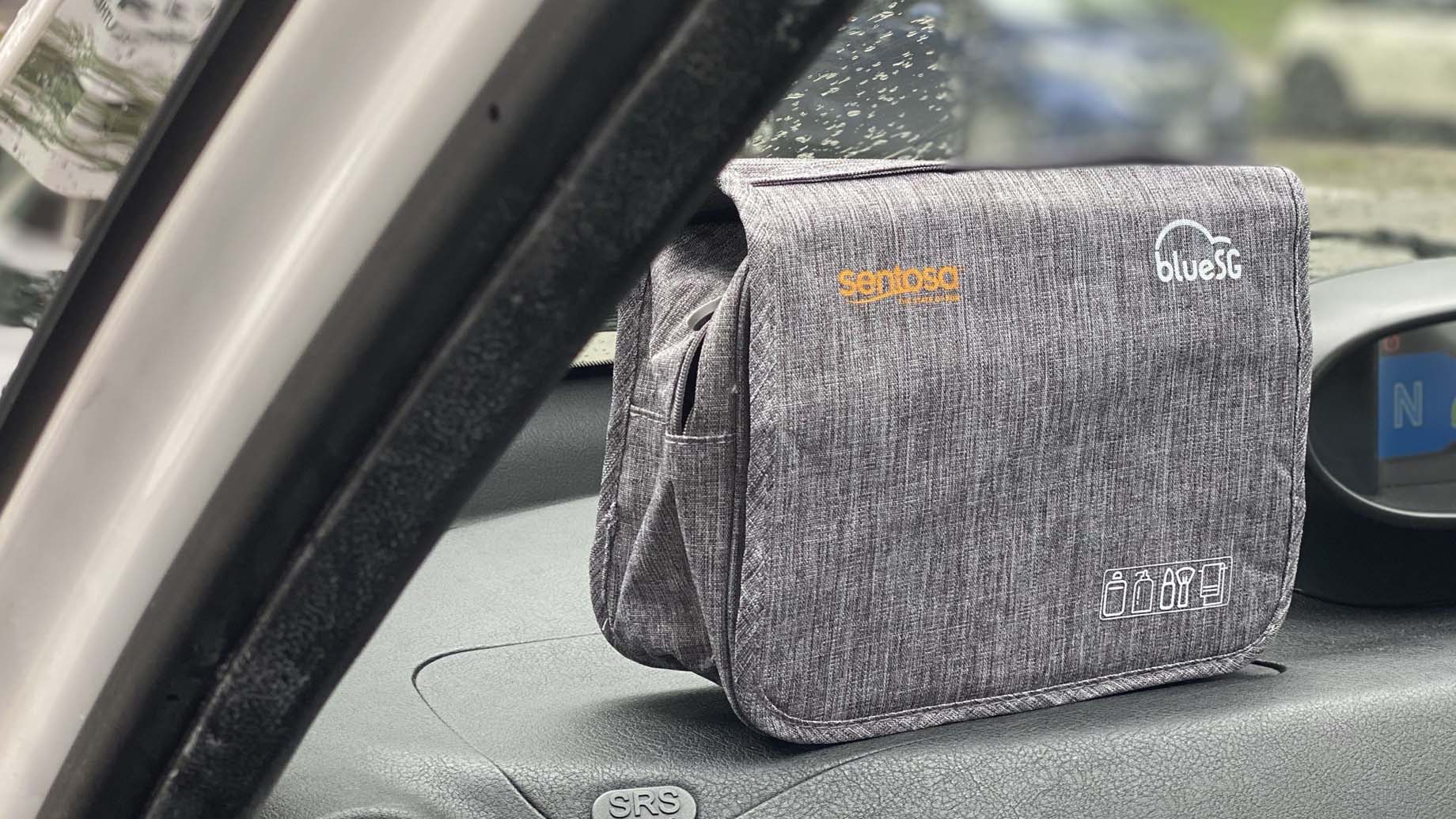 Here's how to win:
Rent a BlueSG car during the contest period
Find a Sentosa x BlueSG travel pouch
Unzip the pouch and follow the instructions inside to collect your prize
Remember to take the pouch and the Prize Collection letter with you when you return your BlueSG car!
Important notes:
All winners will be required to show proof of possessing the physical travel pouch and the Prize Collection Letter.
In the event of a dispute with more than one submission, the winner will be based on first come first serve submission and the winner would be required to show proof of possessing the physical travel pouch and the Prize Collection Letter as well as having followed the above steps to qualify.

Contest Period: 25 Jan 2021 - 28 Feb 2021

Check out these amazing prizes, with a total of 25 prizes to be won!
5 Prizes
2D1N Staycation
..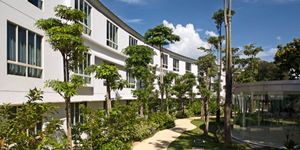 2D1N at Amara Sanctuary Resort Sentosa for 2 pax
(Verandah Studio Room with breakfast daily)
5 Prizes
ReDiscovery Cruise with Meal
for 2 pax, worth $378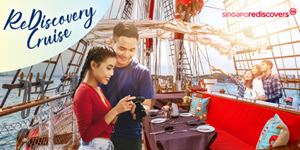 - 2.5 hr Royal Albatross ReDiscovery Cruise
- Quentin's Bar & Restaurant 4-course set meal
- Quentin's Bar & Restaurant signature Ginkli Nona drink with DIY Cocktail Kit
15 Prizes
A pair of Sentosa Fun Pass™
(120 tokens), worth $240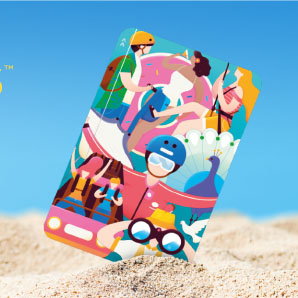 Redeemable from 70 products and experiences for the following Attractions
Contest ends 28 Feb 2021.
General Terms and Conditions
The following terms and conditions (the "Terms and Conditions") shall apply to all Sentosa's social media (Facebook/ Instagram/ Youtube/ Twitter/ or the applicable platform on which the contest is running) contests, unless otherwise stated.
Contest Duration
1.
The Contest will commence at the stated time and will end at the time as stipulated in the contest details, unless withdrawn earlier by Sentosa Development Corporation (SDC).
Eligibility
2.
The Contest is only open to all persons who:
a.
are not employees of SDC or BlueSG, their immediate family members, vendors/ contractors, advertising/ marketing agencies of SDC or BlueSG, and any other parties directly involved in organizing, promoting, or conducting the contest.
b.
are local residents residing in Singapore, with a local residential address.
c.
are sixteen (16) years of age or older, on the day the contest starts.
Contest Mechanics
3.
Only pouches found during the Contest Period will be considered (i.e. Pouches found after the contest period will not be considered). .
4.
Each participant may win more than 1 prize during the contest period, unless otherwise stated.
Notification of Contest Winner / Prize Collection
5.
The winner who finds the pouch must follow all the instructions stated on the Prize Collection Letter contained in the pouch, including notifying SDC via email at
marketing@sentosa.com.sg
by the cut-off date, failing which prize will be forfeited.
6.
SDC will issue the Prize by way of e-voucher via email, unless otherwise specified by SDC. If the Prize remains unclaimed within 21 calendar days of the Notification date, it shall be forfeited without any liability to SDC. If necessary, the winner will be required to present the original Passport/NRIC for verification purposes at time of the collection.
7.
The Prize is non-exchangeable and is not redeemable for cash or any other prizes. SDC reserves the right to substitute the prize for other prizes of similar value.
8.
The Prize is non-replaceable if lost, stolen or damaged/ defaced.
9.
By participating in the Contest, the Participant is deemed to have accepted and agreed to be bound by these Terms and Conditions and any other instructions, terms and conditions that SDC and BlueSG may issue from time to time.
10.
By participating in the Contest, the Participant shall be deemed to have consented to SDC and BlueSG's collection, use and disclosure of the submitted Entry for the purposes of administering the Contest (which shall include publication of the Entry on SDC's Social Media platforms for the purposes of announcing the winner). The Participant undertakes and warrants that he/she will obtain all necessary consents for SDC and BlueSG to collect, use and disclose the Entry for the purposes set out herein.
11.
SDC and BlueSG shall not be liable to the Participants for any injuries, losses or damages in respect of, in connection with and/or arising from the Contest.
12.
SDC and BlueSG reserves the right to withdraw or cancel the Contest and to amend or change these Terms and Conditions at any time for whatever reason and without giving prior notice to the Participants. SDC's decision on all matters relating to or in connection with the Contest is final, and no correspondence will be entertained.
13.
For contests that require Participants to submit photographs or images (e.g., "take a snapshot of yourself at Sentosa and stand to win a prize), SDC and BlueSG reserves the right to publish any Participants' images and details for any purpose whatsoever without having to pay any fee or compensation to the Participants.
14.
The Participant shall fully indemnify and hold SDC and BlueSG harmless from and against any loss, damage, cost, liability or expense (including legal fees), whether direct or indirect, which SDC and BlueSG incurs in respect of, in connection with and/or arising from the Participant's breach of these Terms and Conditions.
15.
In the event of any inconsistency or discrepancy between the Terms and Conditions and the contents of any brochure, marketing and/or promotional materials relating to the Contest, these Terms and Conditions shall prevail.
16.
The Terms and Conditions shall be governed by and interpreted in accordance with Singapore law. The Courts of Singapore shall have exclusive jurisdiction over any disputes arising from these Terms and Conditions, including the validity and enforceability thereof.
17.
A person who is not a party to any agreement governed by these terms and conditions shall have no right under the Contracts (Right of Third Parties) Act (Cap 53B) to enforce any of these terms and conditions.
For any use of prizes, packages and tickets, other Terms & Conditions apply. For more information please refer to
https://store.sentosa.com.sg/tnc
.