Island Guide
SENTOSA WELLNESS TUNES: NATURE TRAILS IN SENTOSA
Playlist to unwind, chill and enjoy nature
When it comes to music, Sentosa has our finger on the pulse for the best playlists for different activities on the island — like Sentosa Beats Party for beach party goers.

Now we bring you closer to the island's nature hideouts with Sentosa Wellness Tunes. A fresh set of tracks to chill at home or perhaps to experience while you traipse the trails.

Slow down your pace, the playlist will keep you motivated, entertained and enjoying the nature that little bit more while you #MakeTime to relax and recharge.

Here are the two playlists inspired by Coastal Trail and Imbiah Trail of Sentosa.
---
Do note that all guests must wear masks, check in and out via SafeEntry and have your temperature screened before entering the attractions and restaurants. There are plenty of signs and floor markers to guide you along. Find out more about our safe measurement measures here.
Sentosa Wellness Tunes: Coastal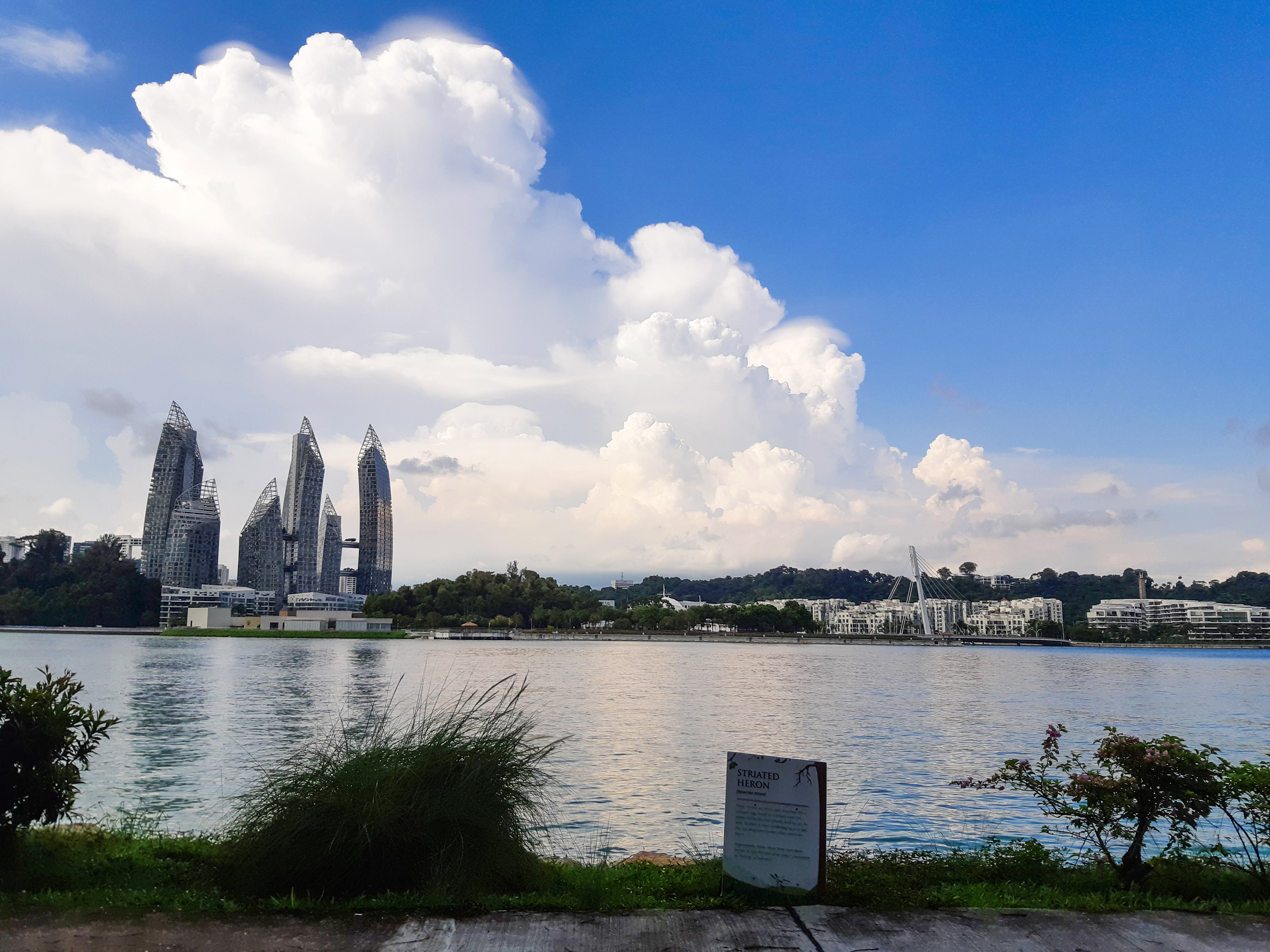 A mix of upbeat and relaxing tunes, the playlist is inspired by Coastal Trail at Sentosa; a trail that gives a peaceful view of relaxing greenery and amazing sea view.
The Coastal Trail can be accessed from the Siloso Point bus stop near Fort Siloso. This particular stretch of the coastal trail is only 2.2km in length and will take about 30 to 40 minutes to complete at a leisurely pace.
What's more, you'll chance upon many interesting rock formations and tribal towers as you explore the trail. There are also seats made available along the trail where you can take a breather and just enjoy the lovely view. You might even spot birds like the crab-eating Long-tailed Macaque or Greater Racket-tailed Drongo.
By the end of your walk, comes the highlight of Coastal Trail — a stunning sea view that stretches out to Keppel Harbour and Resorts World Sentosa. Pick up the pace a lil while enjoying the sea breeze. Our top picks for the playlist includes a few upbeat songs that sets you in the right mood.
FOR MORE: COMPLETE GUIDE ON COASTAL TRAIL
Sentosa Wellness Tunes: Imbiah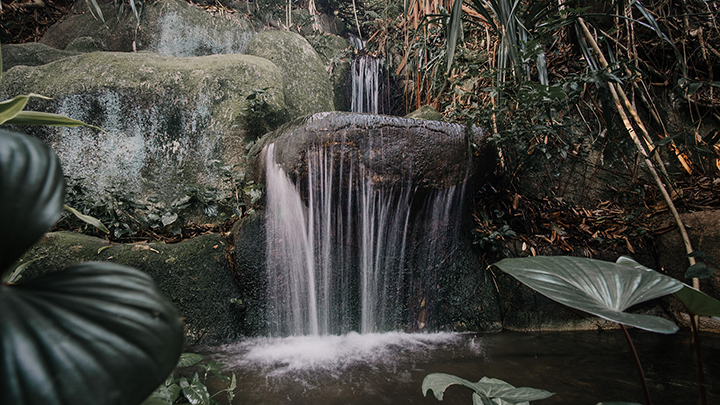 Immerse yourself in the flora and fauna of Sentosa. Sync up, plug in, and enjoy a relaxing time while listening to Sentosa Wellness Tunes: Imbiah.
At Imbiah Trail, you can expect an invigorating walk on this tranquil path.
A forested hill that's only 80m high, Mount Imbiah is one of two protected nature areas on Sentosa. 2.3km in length, this network trail takes about 30 to 40 minutes to complete. There are many fun, structures along the trail that serve as perfect spots to take pictures.
Along the trail, you'll chance on realistic animal carcass, a sleeping rock dragon and the Tempinis Cascade, a "waterfall" named after the nearby Tempinis trees. With these relaxing tracks, soak in all the good vibes and refreshen you day.


FOR MORE: COMPLETE GUIDE ON IMBIAH TRAIL
Relax with self-care activities in Sentosa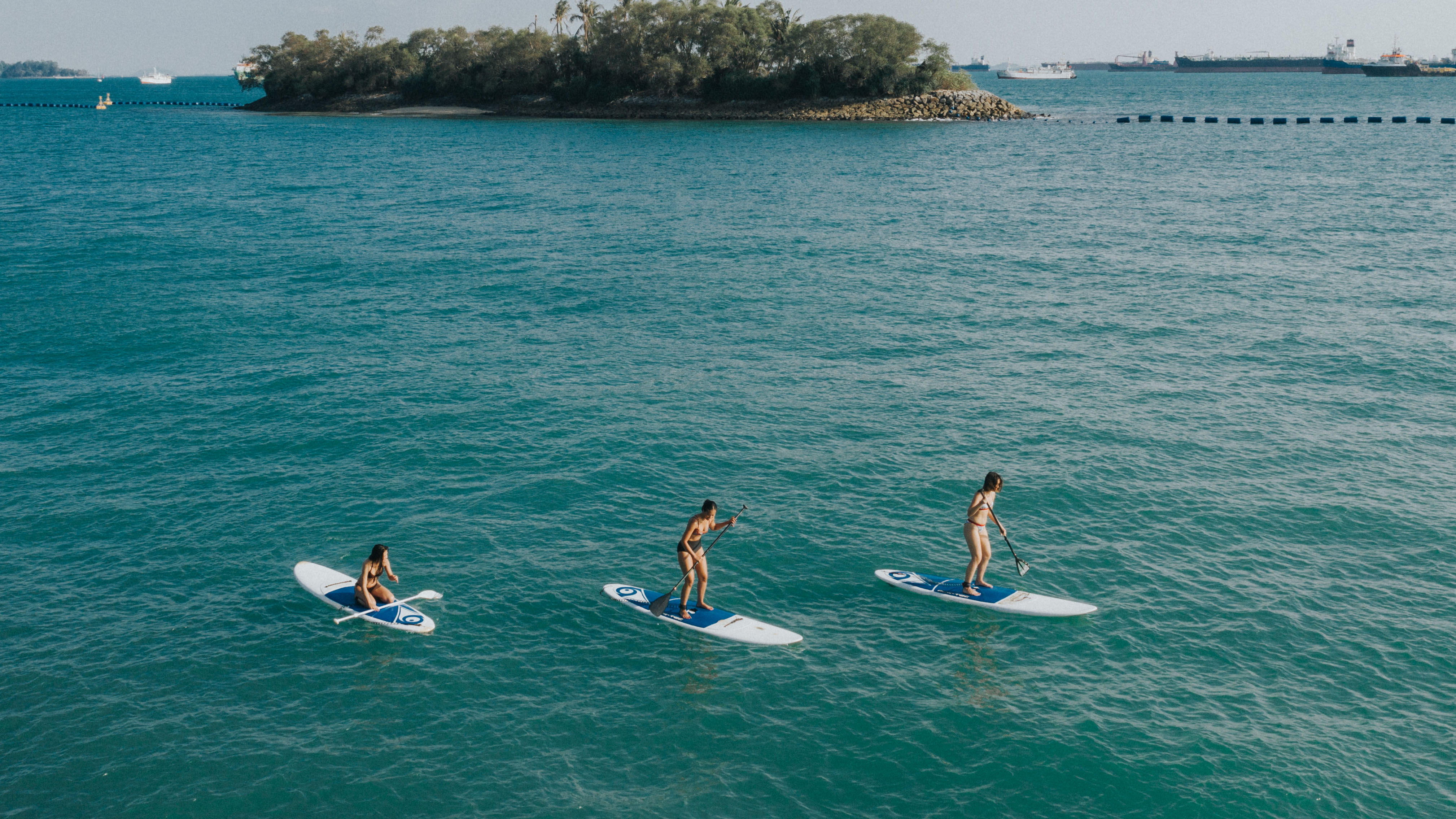 Besides walking trails, Sentosa Wellness Tunes is perfect for other relaxing activities to do on the island. Whether you're in for a yoga session by the beach, or water sports at Ola Beach Club, take the time to practice mindfulness and unwind.


Learn how to take it slow with these self-care activities happening on the Island here.