Island Guide
SENTOSA STAYLIST: SUN, SEA AND SAIL, STAYCATION AMIDST YACHTS, BOATS AND A LUXURY MARINA AT ONE°15 MARINA SENTOSA COVE
Staycations surrounded by luxury yachts, or WITHIN a luxury yacht


There are two kinds of getaways one can enjoy at Sentosa Cove's luxurious ONE°15 Marina. At this highly exclusive luxury yacht club on Sentosa Cove, you could staycay in style in one of their 26 hotel rooms or two suites, and luxuriate in their top class facilities (pool, gym, spa, fabulous marina views and more).



Alternately, you could go on a 'seacation' or 'Yacht Staycation' and have them charter a private luxury yacht, tailor-make an itinerary and take care of all the little details such as dining, drinking, activities and offshore islet visits. The getaway is fully customisable, and possible an experience of a lifetime.

---
Do note that all guests must wear masks, check in and out via SafeEntry and have your temperature screened before entering the attractions and restaurants. There are plenty of signs and floor markers to guide you along. Find out more about our safe measurement measures here.
Staycations on Land

ROOMS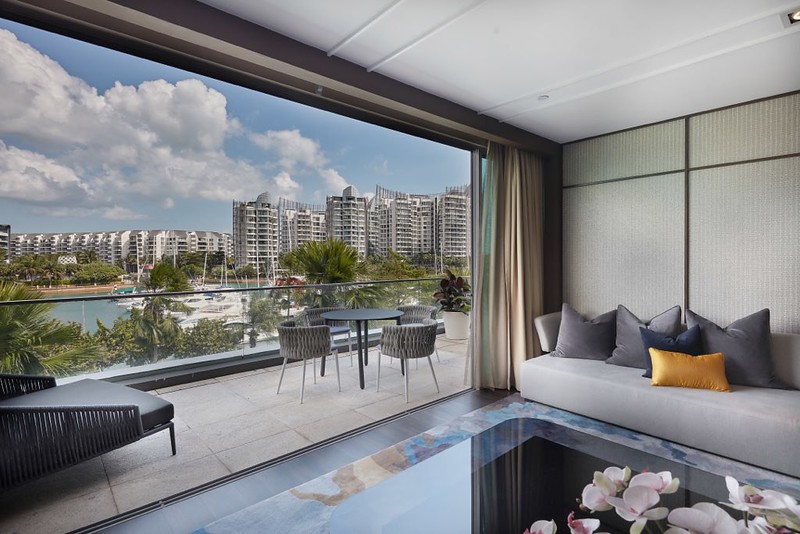 Open to both club members and non-members, staycationers at the ONE°15 Marina club can stay in one of their 26 ultra-modern rooms with views of either the marina or a tranquil, green hill view.
Top of the line room facilities and amenities are available, and there are even options to book larger 'family' rooms with children's bunk beds, balconies and bathtubs. There are also the Monte Carlo suites that feature two bedrooms, luxurious fittings and amenities, balconies with gorgeous views and tons of complimentary goodies such as welcome snacks. The Cove Suite is a members-only exclusive, a one-bedroom haven complete with jacuzzi, balcony, a rain shower and a complimentary mini-bar.
FACILITIES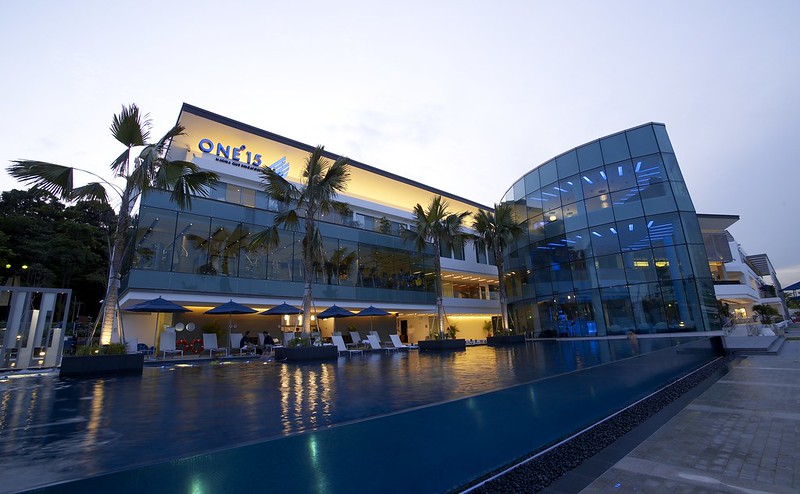 ONE°15 Marina Sentosa Cove is a splash-worthy hotel with infinity pool that looks out onto fleets of luxury yachts beyond. The pool area also features a unique pool bar, a wading pool and a Jacuzzi. For the ultimate staycay-treat book yourself in for one of the luxurious treatments at the on-site Spa Rael, or book yourself in for a game of tennis or a sweat sesh at their gym.
THINGS TO DO FOR KIDS AT ONE°15 MARINA SENTOSA COVE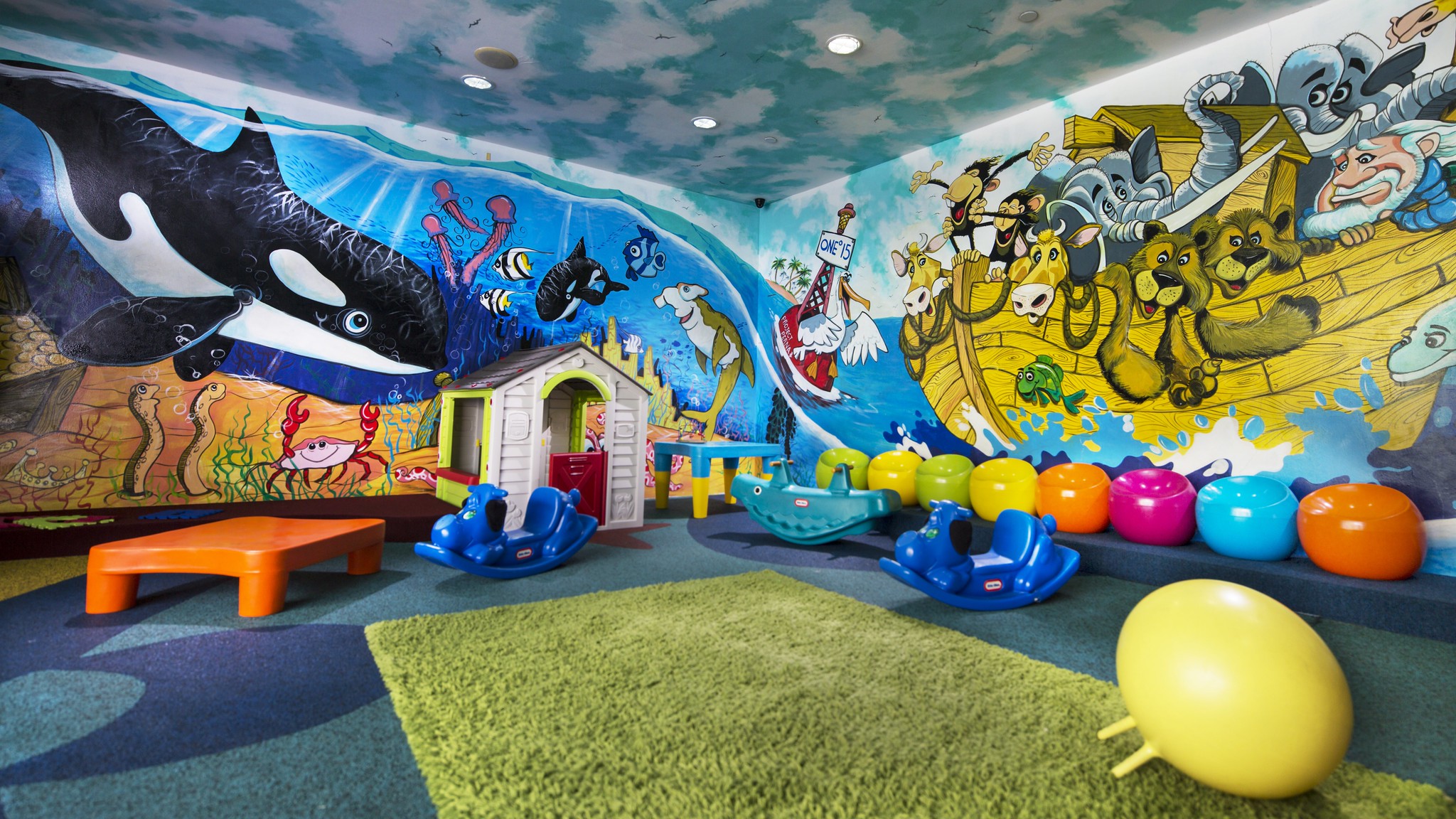 If you are staying with family, there is more than enough to keep them busy with the on-site playground, air-conditioned playroom, an arcade room (for older kids and teens) and bicycle rentals that allow them to pedal around the marina's boardwalk and beyond.
WHAT TO EAT AT ONE°15 MARINA SENTOSA COVE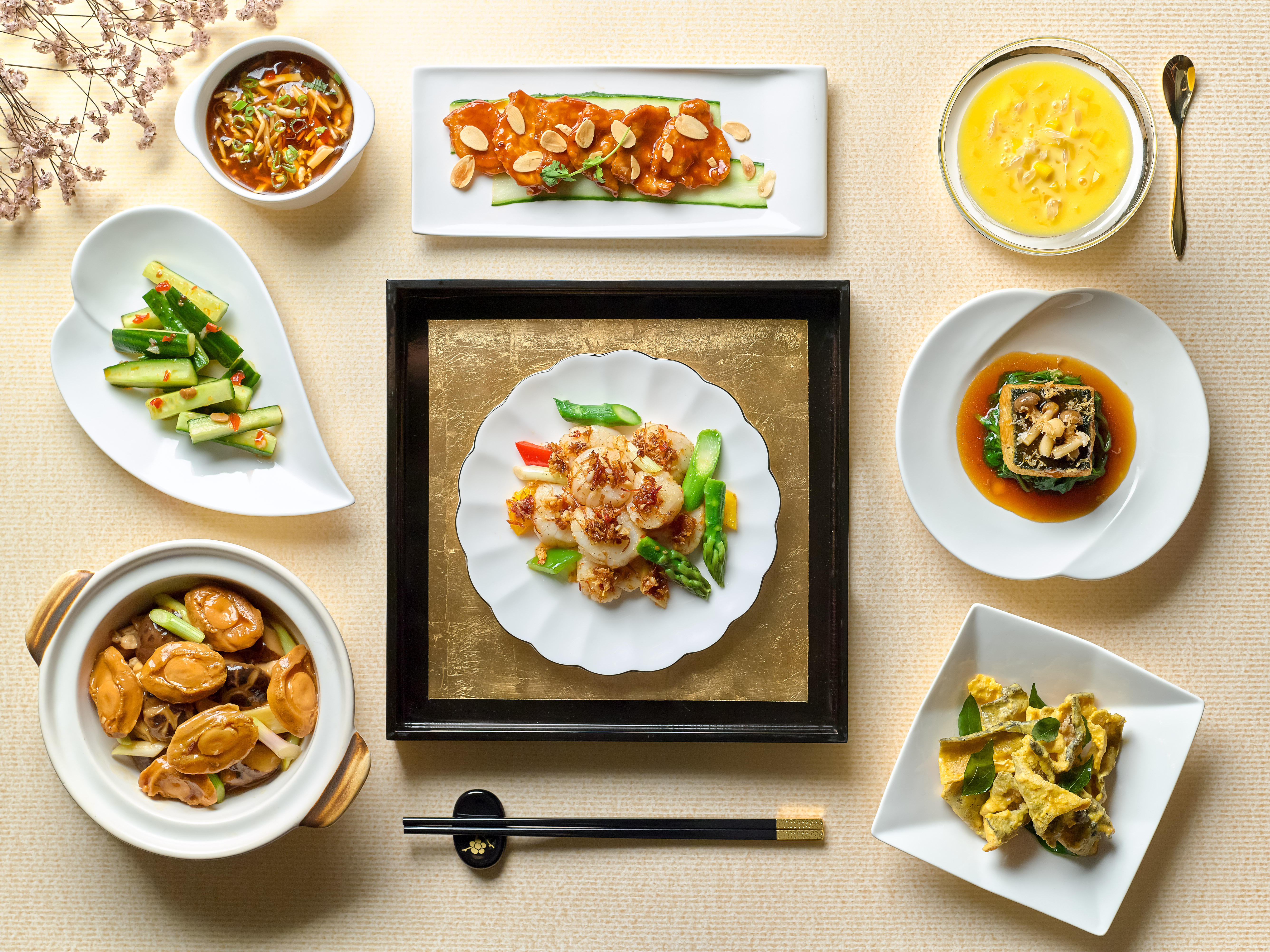 When it comes to eating and drinking, you will be spoiled for choice here. From live seafood for selection from and aquarium and classic Cantonese dishes from WOK°15 Kitchen to all-day casual dining at Latitude Bistro. There is Helios93 which is a casual spot at the club's lobby that offers sandwiches, light bites, coffee and tea.

Plus, there are so many more dining choices at Sentosa Cove's Quayside Isle.

For the full list of staycation promos available, take a look at https://one15marina.com/offers-category/accommodation/

A 'SEA' CATION

It doesn't feel like a vacation till you actually leave the island, amiright? With ONE15 Luxury Yachting's luxury seacations, you can actually step away from Singapore (and Sentosa), in style. Air travel may be restricted, but a fully customisable yacht getaway to the waters and islets surrounding Singapore, are available.

On offer are elegant catamarans, luxury yachts and fun-filled sailboats. You could choose to either have a leisurely three-day, two-night cruise, with stops at nearby islets such as Lazarus, Pulau Semakau (Singapore's first and only offshore landfill island) and Pulau Hantu.
These boats offer indoor activities such as karaoke and mahjong rooms and outdoor fun such as swimming, kayaks, water floats, jet skis and fishing (some, at an additional cost) and much more.
Meals are included and can be tailor-made to the guest's preferences.
Prices begin at $3,000 per night, for up to 5 persons. To book these seacations, take a look at www.one15luxuryyachting.com or contact sales@one15luxuryyachting.com
---
By Priyanka C. Agarwal
Priyanka C. Agarwal is a writer, communicator and content creator with several years experience in print and digital media. She writes about food, travel, parenting and other adventures. Her work has appeared in the print and online pages of Silver Kris magazine, Time Out Singapore, Her World magazine, The Michelin Guide, The Peak and HungryGoWhere.com, among several others. She is a mother to two tiny gourmands and an experimental home cook who hopes one day, to author her own cookbook.