Island Guide
SENTOSA STAYLIST: A STAYCATION THAT PUTS WELLNESS ABOVE ALL AT OASIA RESORT SENTOSA
Escape to this island retreat where you can rest, rejuvenate, recuperate and re-energise

There are hotels aplenty on Sentosa, but the island's latest luxury getaway is completely focused on providing a holistic, all-around wellness escape. The Oasia Resort Sentosa is fully committed to its cause, right from the serene heritage building itself to its facilities, amenities and ethos.

The conservation-style building, nestled in peace and tranquillity, offers rooms decked in earthy and calming tones. Holistic wellness is practised in everything from tailor-made itineraries to providing guests with an Oasia Wellness Journal and a curated, signature scent of orange peel, lemongrass, pepper, ginger and hinoki to the harmonious, soothing sounds which form a resort playlist by Re: WellRebels. All of which set the desired mood across the entire property.
---
Do note that all guests must wear masks, check in and out via SafeEntry and have your temperature screened before entering the attractions and restaurants. There are plenty of signs and floor markers to guide you along. Find out more about our safe measurement measures here.
ROOMS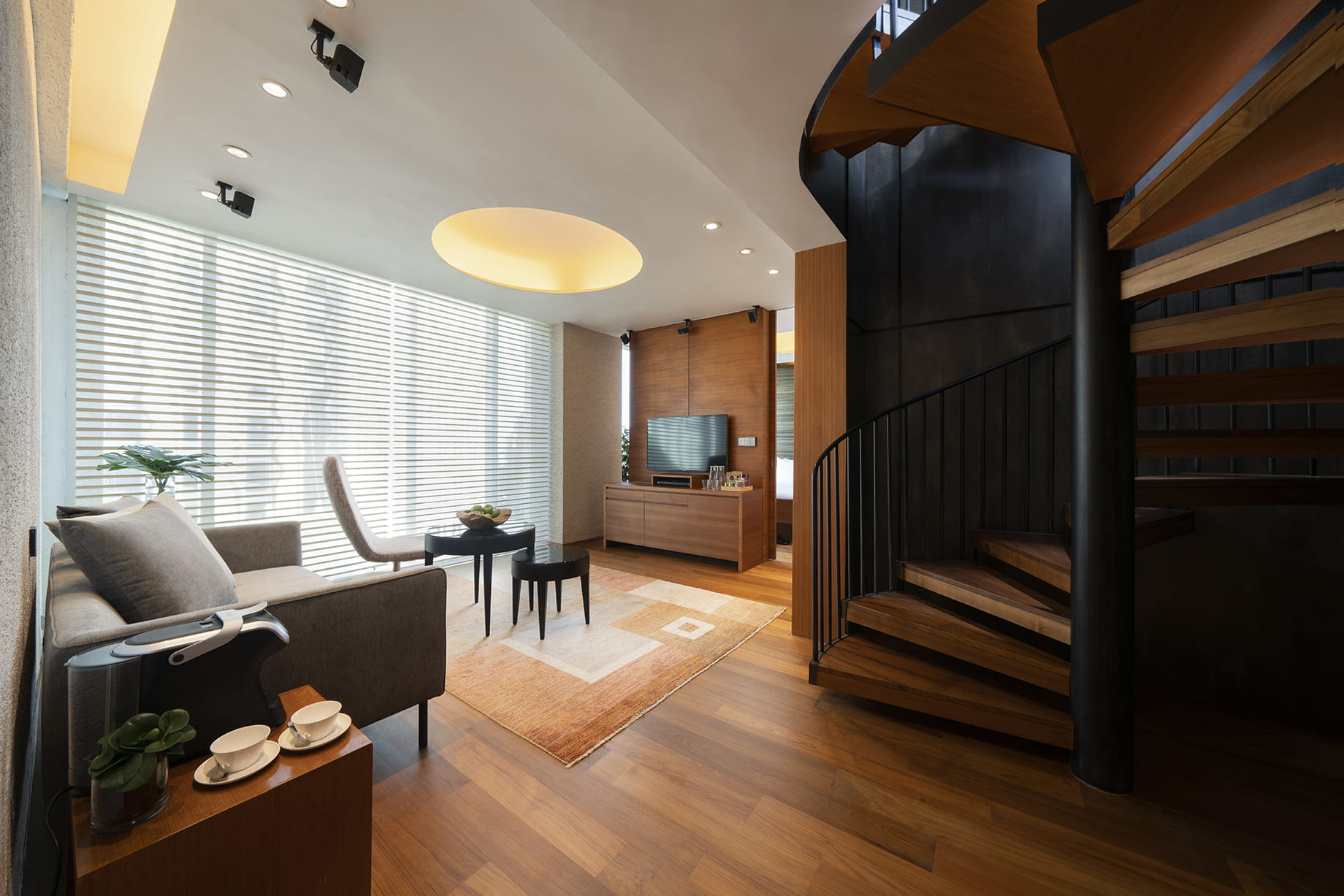 The 191-room resort offers a variety of room types, all with a strong wellness focus. For example, the Premier Rooms, Junior Suites, Spa suites, and even a Duplex Suite come equipped with Nordaq's premium and eco-friendly refillable water filtration system.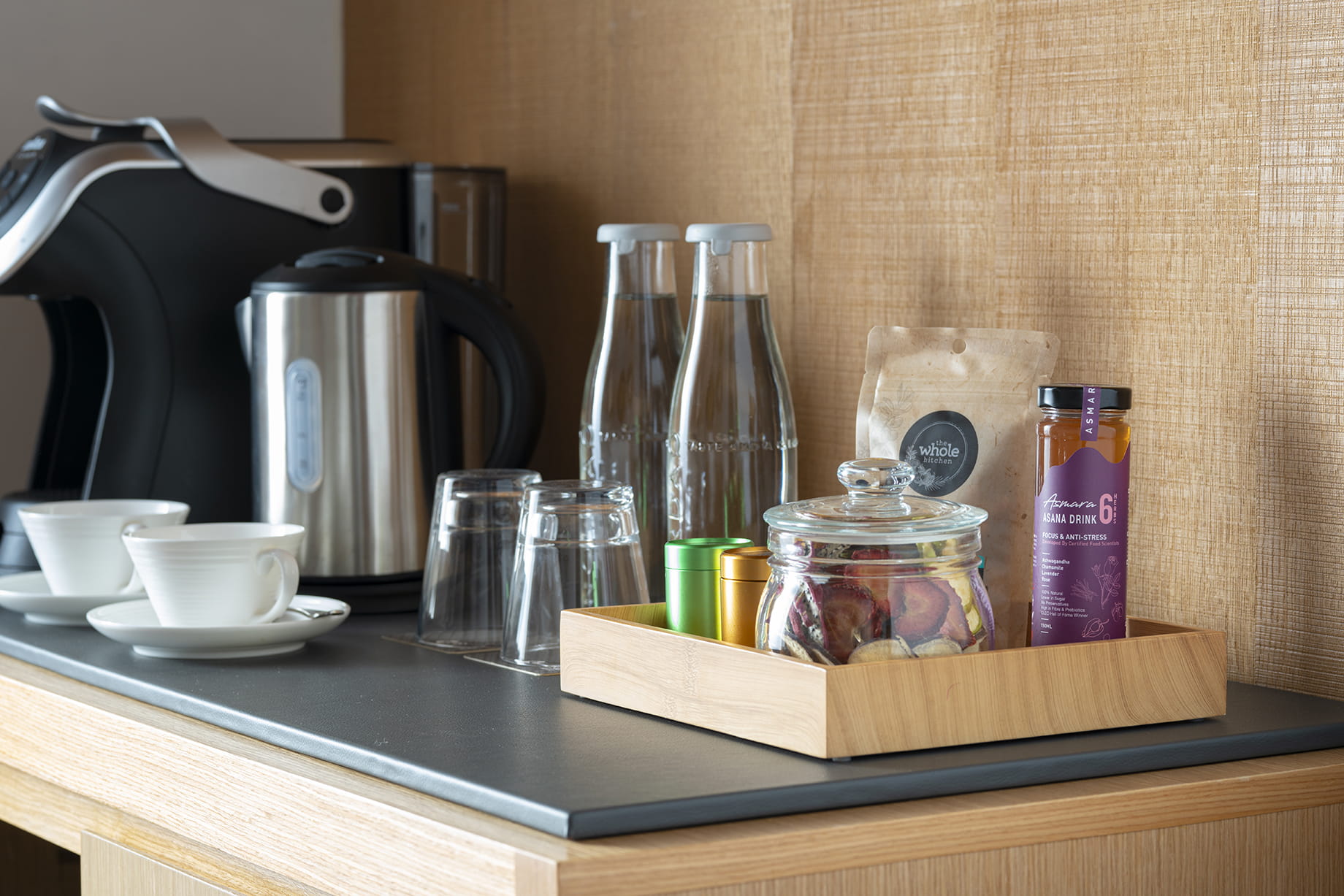 While minibar accompaniments range from wellness teas to refreshing drinks by Asmara and homemade dehydrated fruits from UglyFood.
THE SPA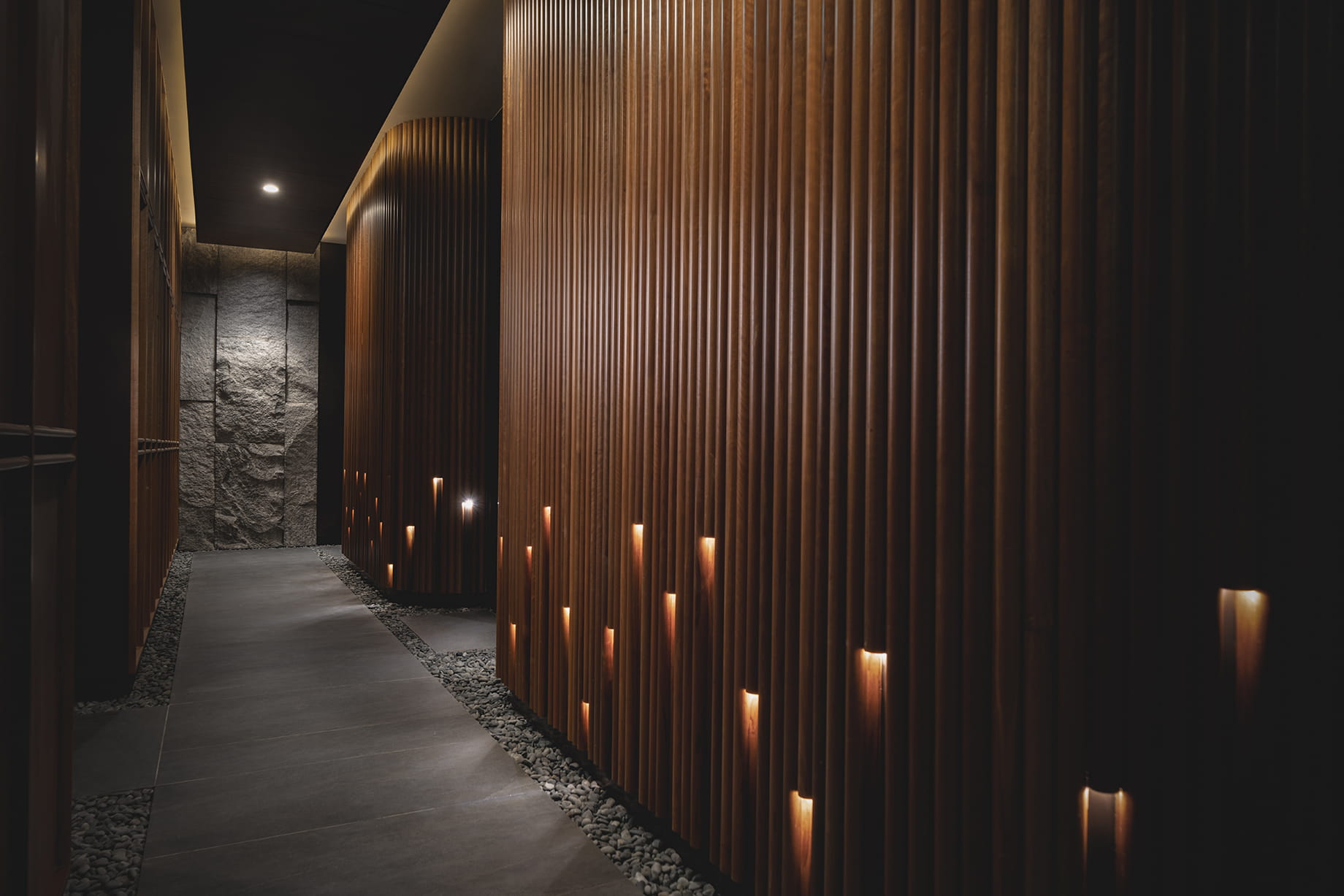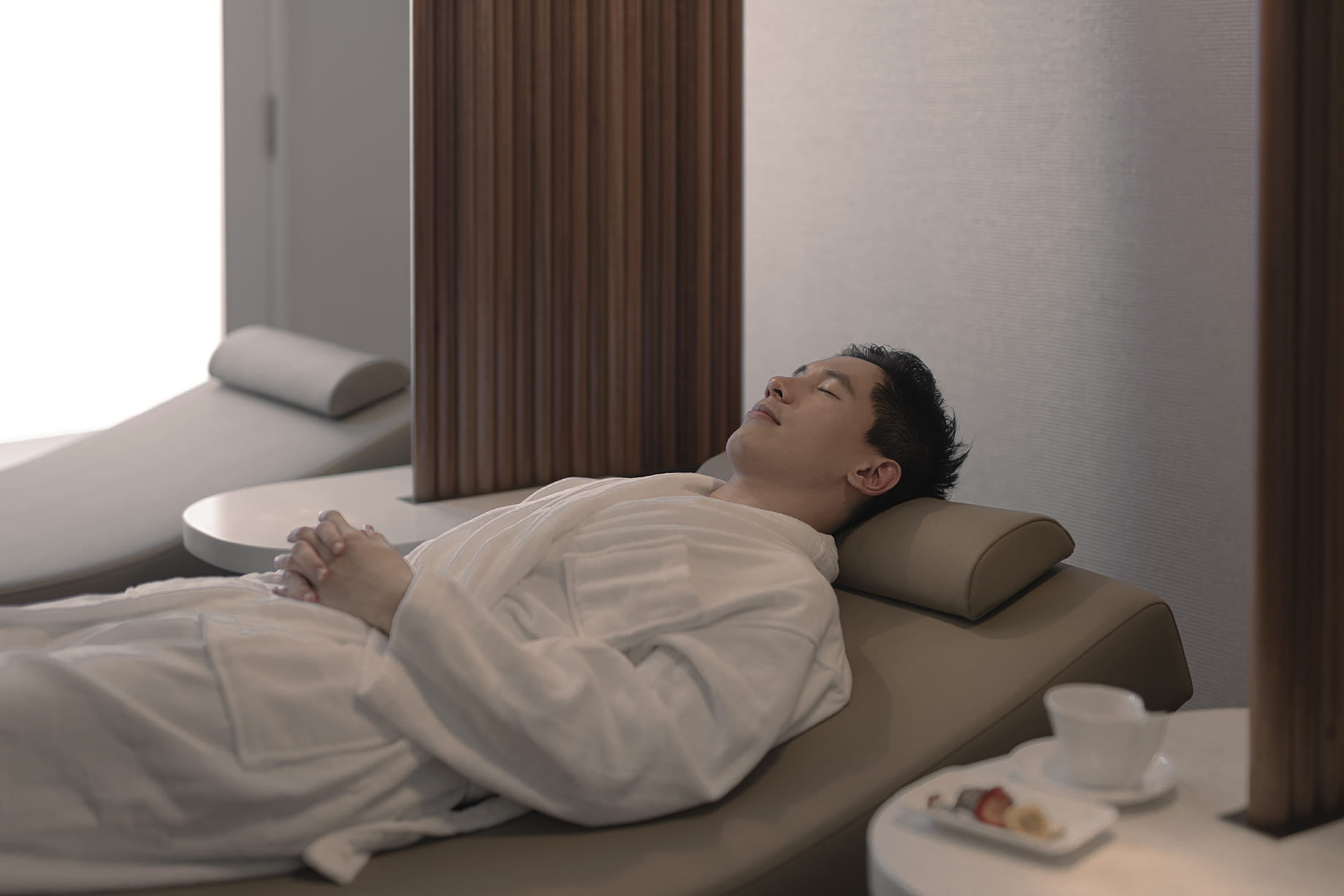 At Oasia, The Spa is the centrepiece of the resort's wellness journey. Promising several first-of-its-kind offerings and treatments, such as a Meditation Lounge to practice guided or personal meditative journeys to centre oneself before or after a treatment, The Spa is the first in the region to offer treatments using KOTOSHINA products.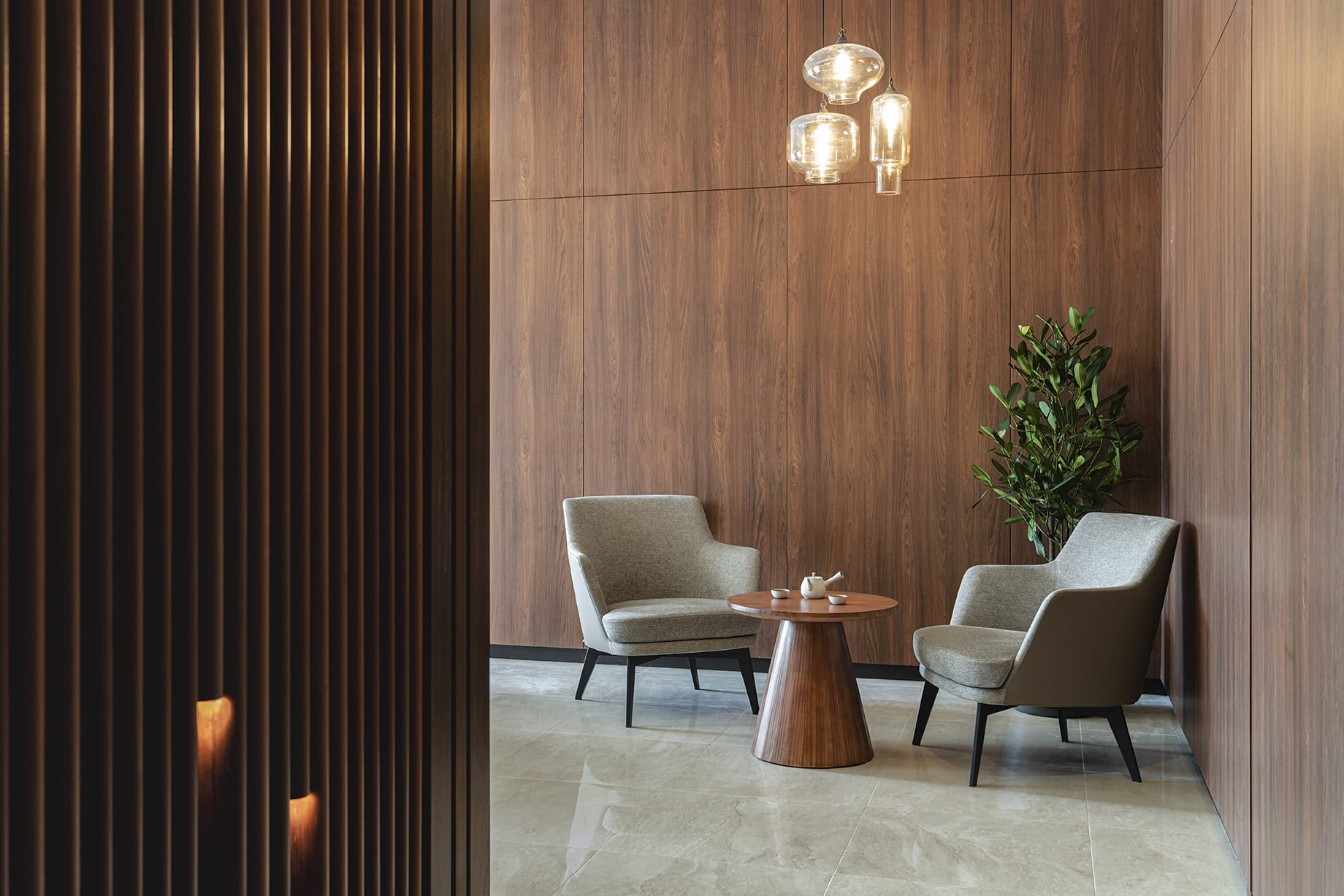 There's also a Tea Lounge to sip on curated, restorative blends that will help elongate the sense of calm. The spa's signature treatments include full-body massages that combine the essence of traditional Thai massage, Japanese bodywork of shiatsu pressure points, and Indian massage techniques. The spa's holistic treatments also include specialised facial and grooming treatments and guided breathing exercises.
HEALTH & WELLNESS
At Oasia Resort Sentosa, one can explore and indulge in wellness activities without even stepping foot into the spa. The opportunities to refresh and rejuvenate are everywhere.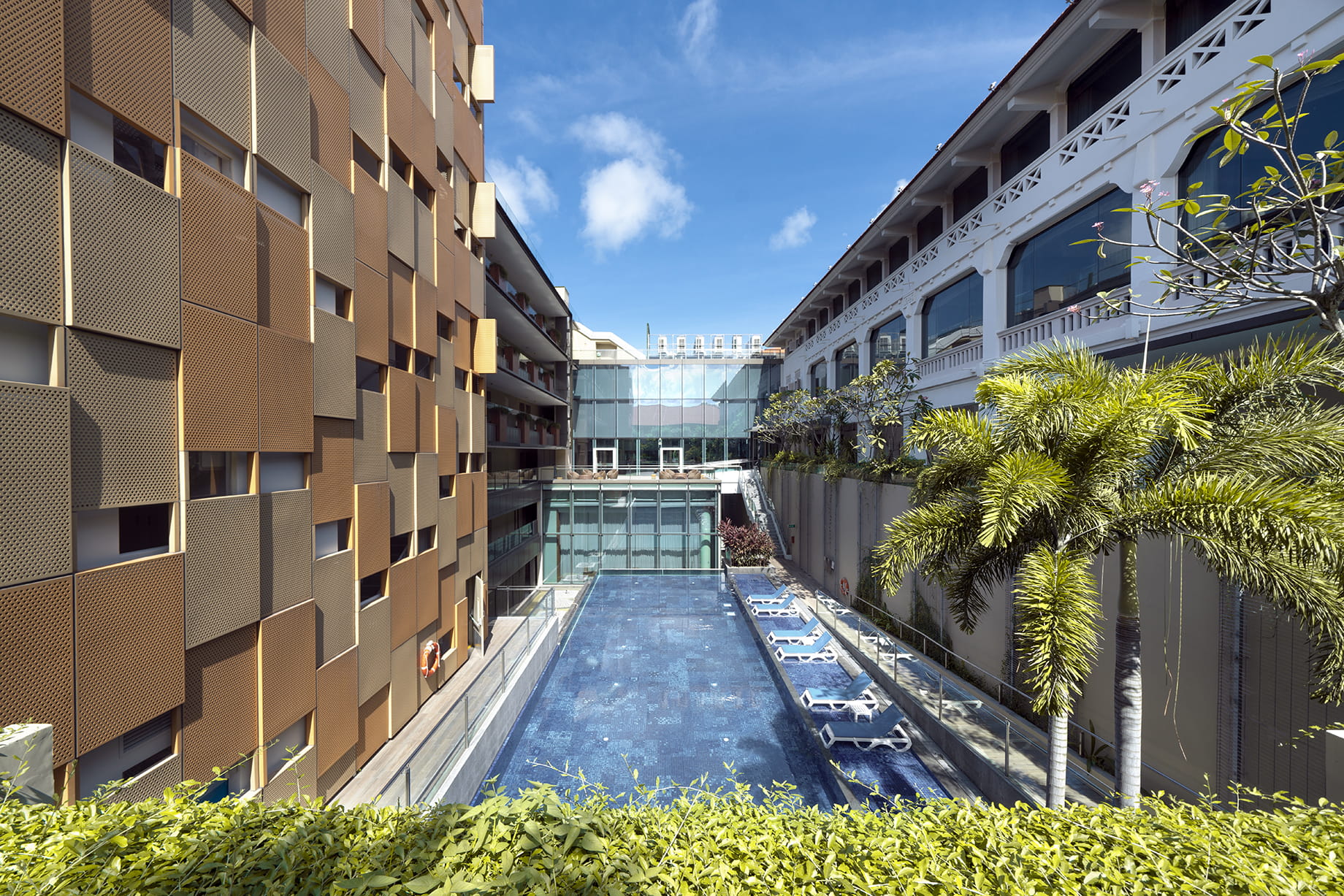 From leisurely dips in the hotel's secluded lap pool to activities that will up your heart rate and get that adrenaline flowing, such as a 24-hour gym, loaning of Lululemon yoga mats for indoor or outdoor workouts, and on-demand Le Mills guided workouts in your in-room entertainment systems.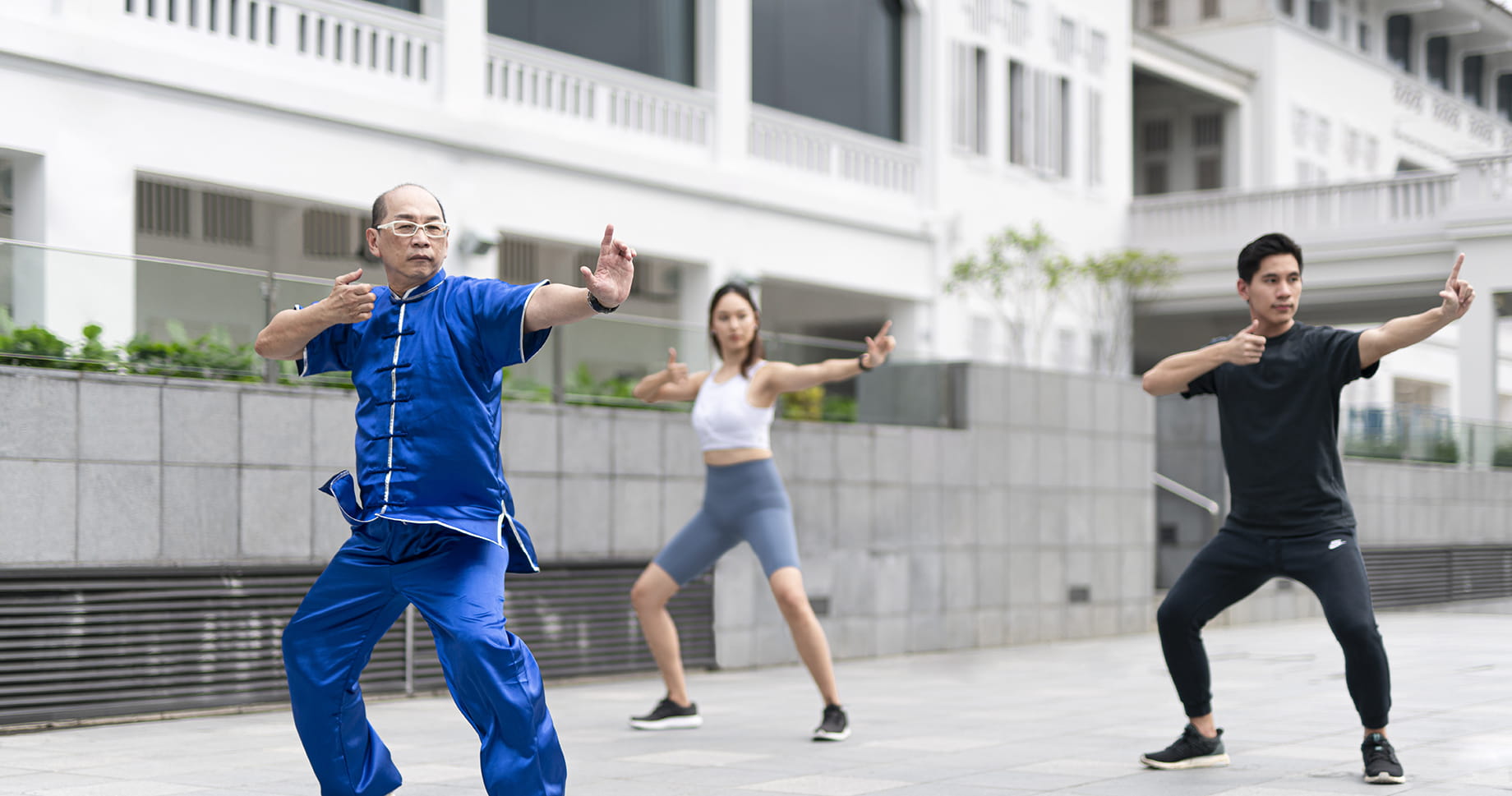 For a slower pace of activity, there are outdoor yoga exercises and sunrise qi gong sessions to try.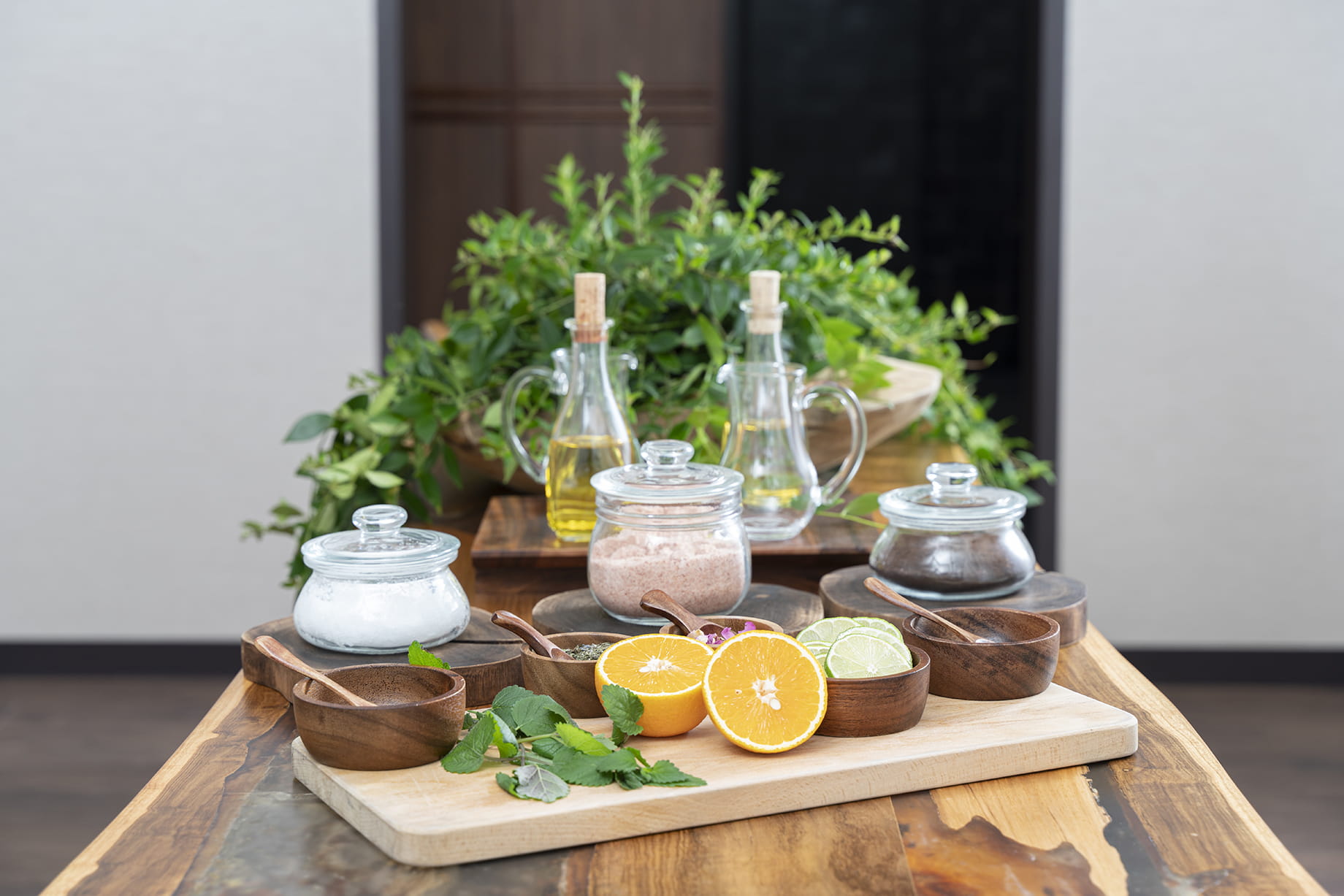 At Oasia, you don't just practice wellness; you can also learn all about it. Guests can participate in the resort's complimentary educational activities that include managing food waste by UglyFood, farm to table by Grobrix, food myths, nutrition, and herbalism by Asmara. Other wellness workshop includes Lip Balm an Body Scrub making session to unwind.
DRINK & DINE
Wellness from within is practised at Oasia. The food they offer is nourishing and wholesome, with breakfast options such as the Barramundi Mixed Oat Congee, made from low GI whole grain oats and sustainably locally-farmed Kühlbarra Barramundi, available at their signature Bedrock Origin restaurant. It is not all about clean eating, though.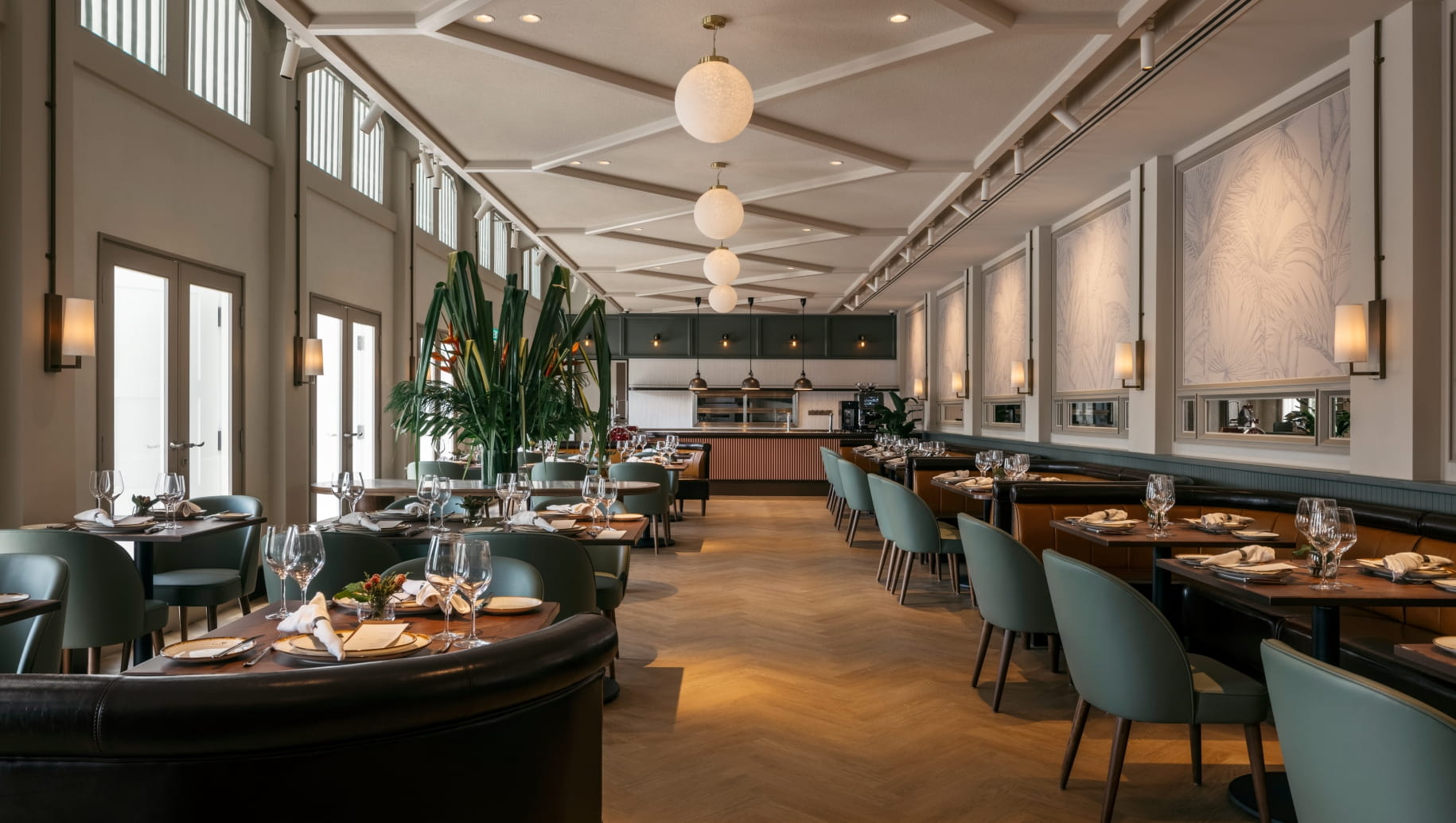 For those looking to treat themselves, Bedrock Origin's signature steaks are dry-aged in-house and cooked on the bone with classic cooking techniques, alongside an exclusive seafood selection, prepared on the grill, cured or served raw in its most natural form. Whatever you pick, quality is assured.

If you're looking for a tipple, there is a wide selection of fine wines and traditional whiskies from around the world, as well as classic whisky-based cocktails.
---
By Priyanka C. Agarwal
Priyanka C. Agarwal is a writer, communicator and content creator with several years experience in print and digital media. She writes about food, travel, parenting and other adventures. Her work has appeared in the print and online pages of Silver Kris magazine, Time Out Singapore, Her World magazine, The Michelin Guide, The Peak and HungryGoWhere.com, among several others. She is a mother to two tiny gourmands and an experimental home cook who hopes one day, to author her own cookbook.