Island Guide
RELAX WITH SELF-CARE ACTIVITIES IN SENTOSA
Learn how to take in slow
It's no secret that exercise and meditation are great for your mental health. But meditating at home in the morning and hitting the gym after work might not be the best path toward a happier and healthier you. Perhaps this is the perfect time to merge the practice of mindfulness with exercise in a natural environment.
The secret is finding an easy way to immerse yourself in nature with a repetitive, low-impact motion to get you into a "flow state" quickly and easily. It could be walking or just reconnecting with nature, slowly stretching out those knots in your mind, and mind through a series of yoga poses or just slowly gliding across the water.
---
Do note that all guests must wear masks, check in and out via SafeEntry and have your temperature screened before entering the attractions and restaurants. There are plenty of signs and floor markers to guide you along. Find out more about our safe measurement measures here.
Go with the morning flow at Yoga By The Beach at Ola Beach Club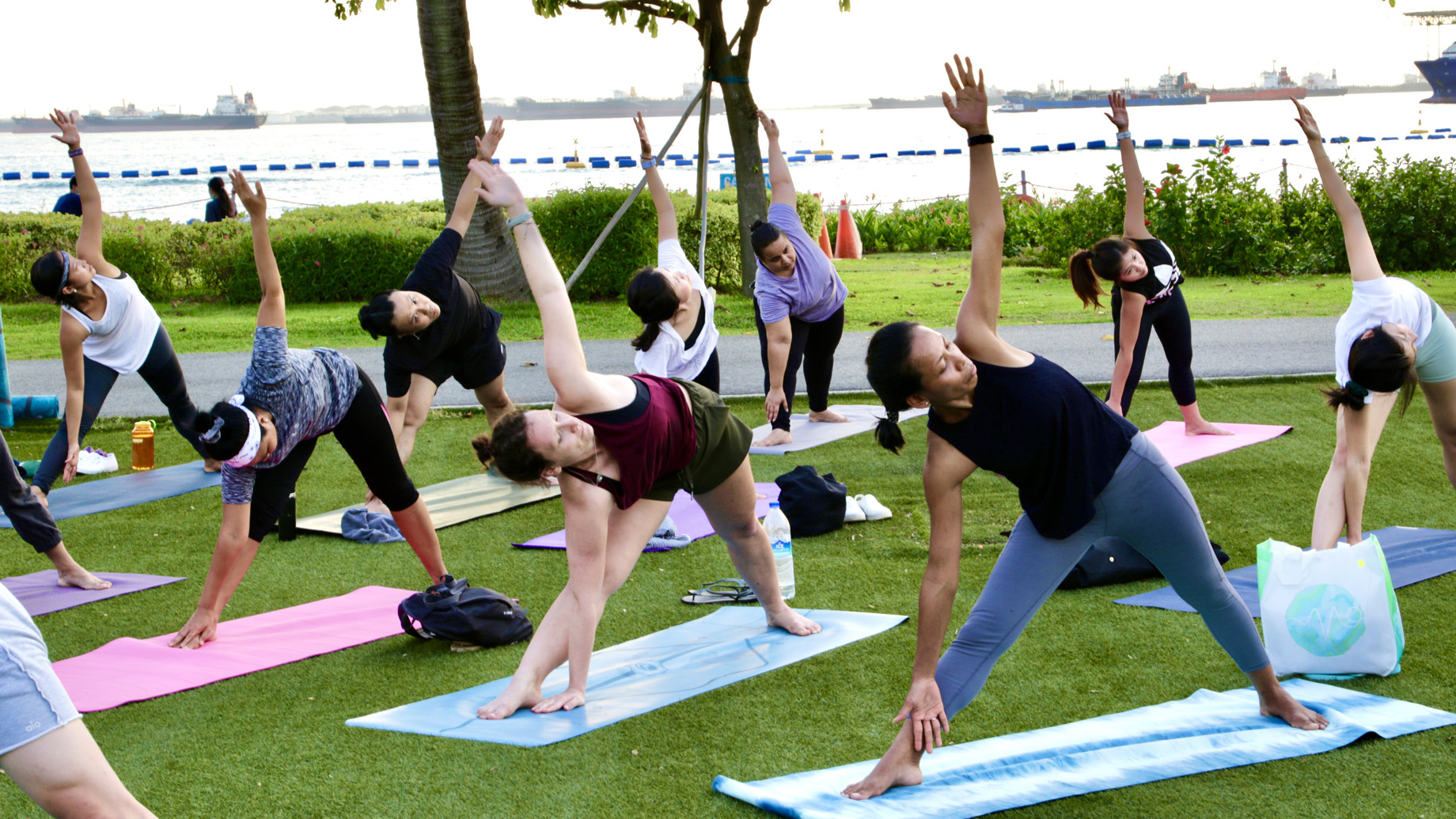 You can find mindfulness within your yoga practice, whether you like a gentle flow or sweaty cardio. Through yoga breathing, the different poses, and relaxation exercises, you'll be focused on the moment, and less inclined to be caught up in your to-do list. Get into a flow state with guru Kathy Gabriel of Urban Yogis as she takes you through the asanas at Yoga By The Beach at Ola Beach Club. Breathe, stretch and then enjoy a "Power Breakfast" with other like-minded folks. Only $14.50; get your tickets before slots run out.
Slow down and take a chill pill through forest bathing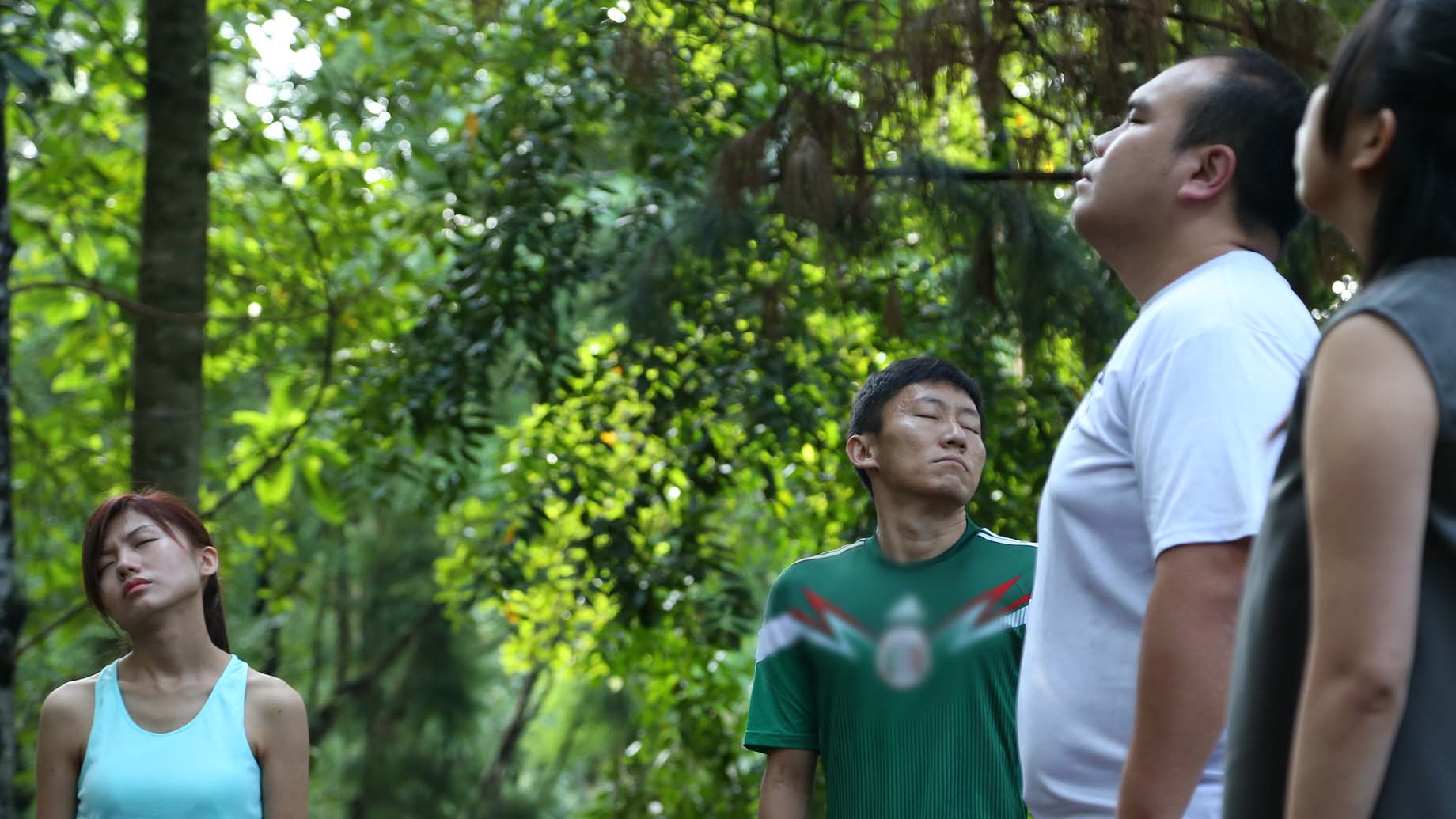 For all of us who are busy with virtual meetings, day-to-day tasks, and life, taking a breather from work can be a non-starter. However, studies have shown a little downtime is essential for your mental well-being. This Nature & Forest Bathing Ecotour (from $70 for 2.5hr session; guide included) could just be your panacea.
This ecotour will guide you to enjoy the tranquillity and nature on The Southernmost Point of Continental Asia. A gentle and immersive experience, forest bathing has been demonstrated to improve one's mental and emotional well-being. Finally, enjoy an eco-conscious tea before leaving with your new-found sense of self.
Glide across the water on a standup paddle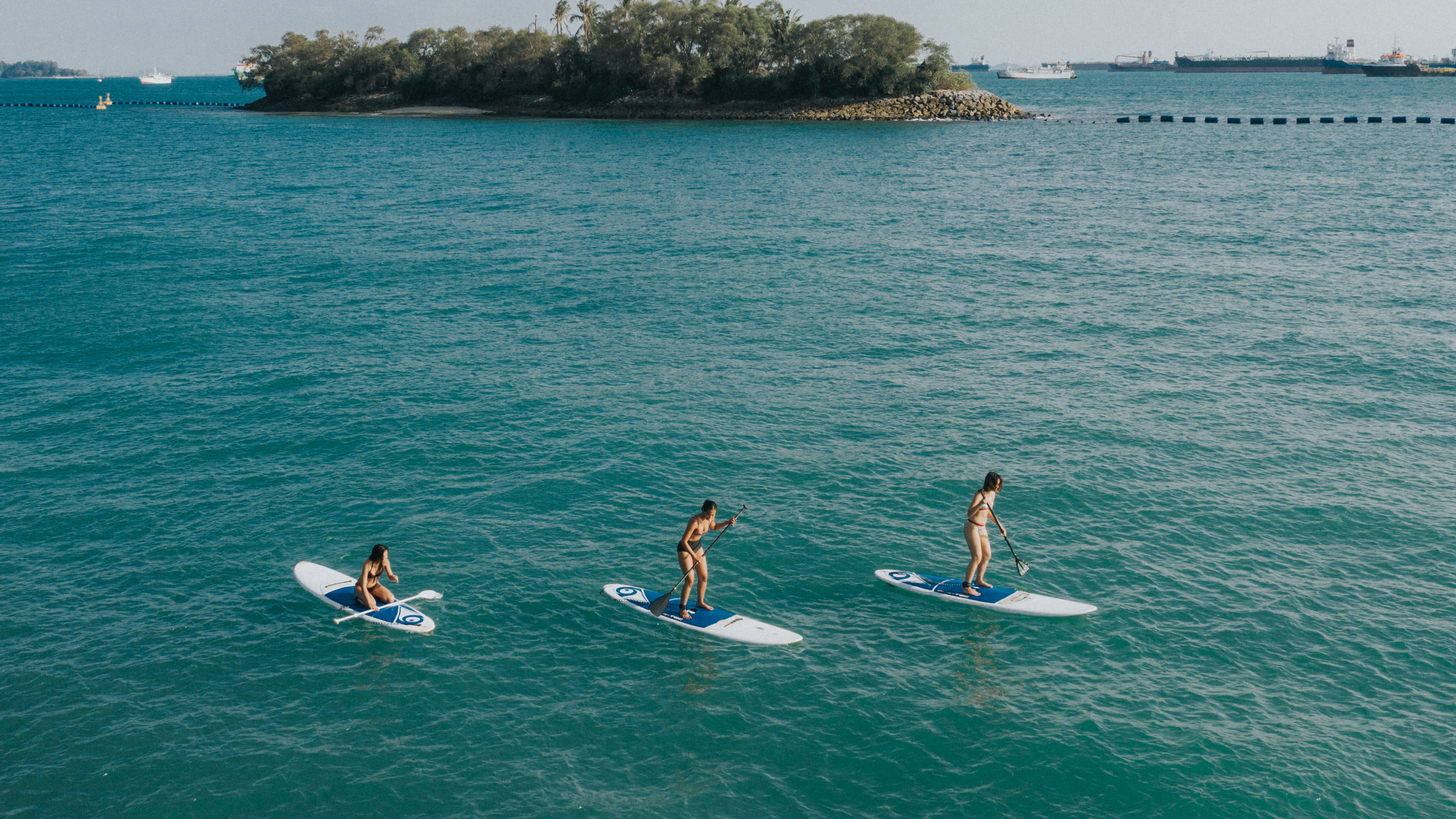 Standup paddling is a fantastic way to explore the ocean and offers an excellent reflective experience as you stand in a relaxed standing position, taking in the slow pace while being out at sea. Exposing yourself to swells, sea breeze and tide encourages one to be totally in the present. If you do not own your own board and paddle, you can rent one ($35 for 60 mins; life vest included) from Ola Beach Club.
Connect with Nature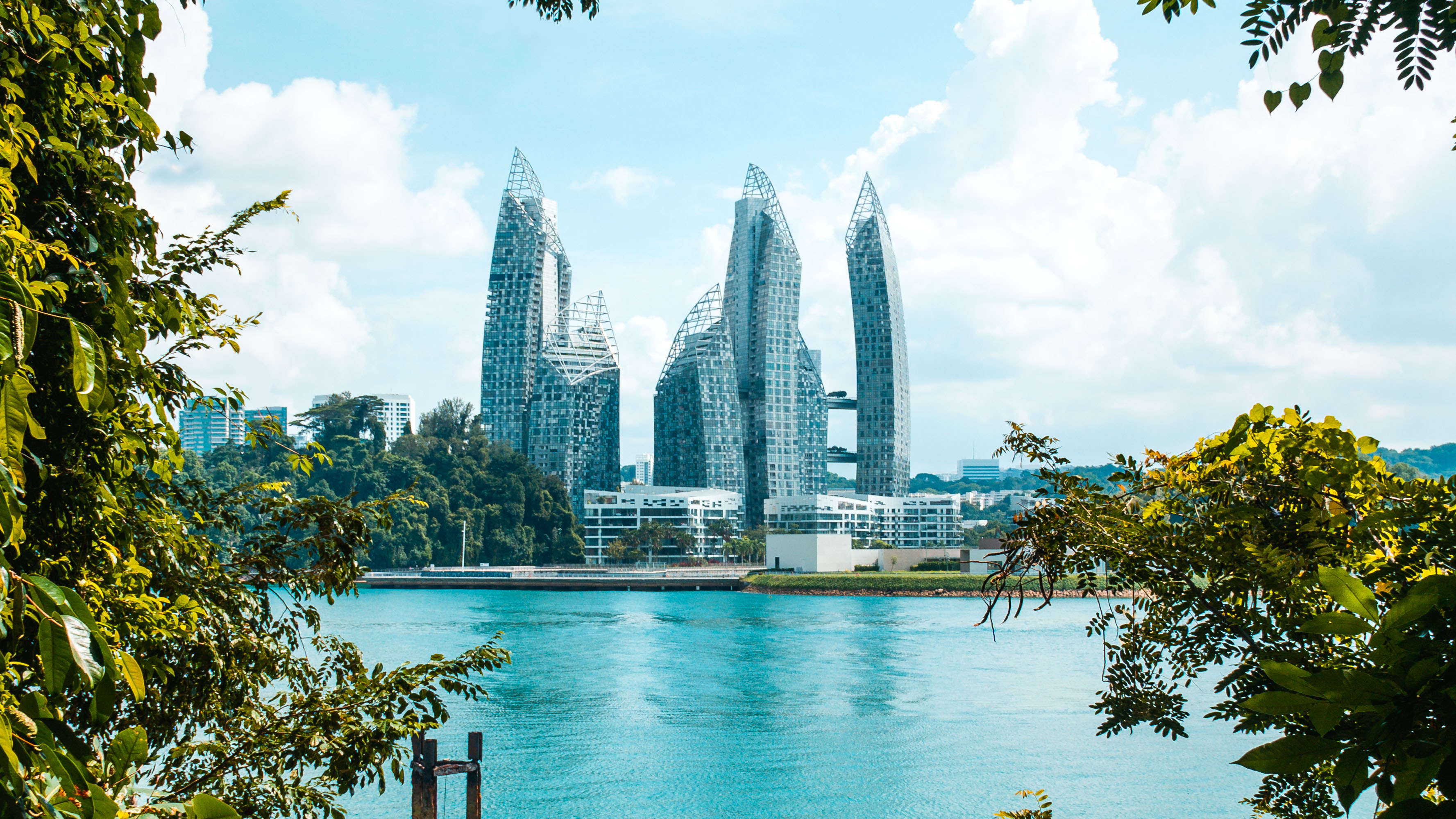 A literal walk in the "park" coupled with beautiful scenery. Who doesn't like the occasional hike in the great outdoors? And when you add a little extra awareness to the experience, your outing can benefit both your body and your mind. Head down to the Imbiah or Coastal Trails to get your fill of nature by yourself or with some friends. But don't forget to take in your surroundings.
Consciously engaging our senses when out hiking not only calms and grounds us — relaxing both mind and body — but it also deepens our connection to the natural world.
Invigorate yourself with a sweaty workout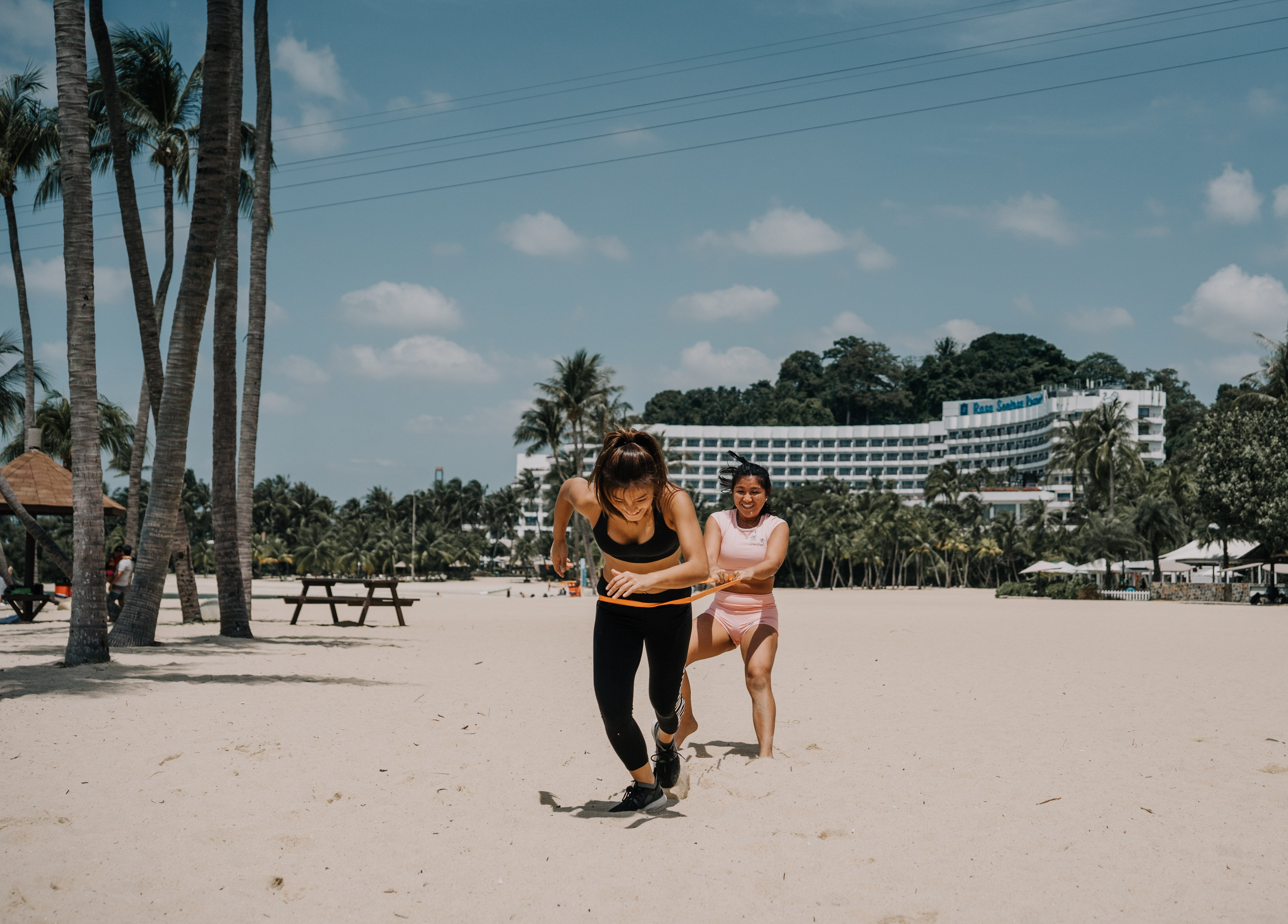 On the other end of the spectrum — there's nothing like a good workout to dust off those cobwebs. The beaches here are the perfect location to go for a run, swim or both. But if you're looking for something more intensive, check out Sunbae's beach bootcamp sessions ($35) which happen every Saturday morning. Designed for all fitness levels, you'll build up your endurance, and resistance training in no time.