Island Guide
MUMS RECOMMEND: FUN FAMILY ACTIVITIES ON SENTOSA
It's true – mothers know best!
Which is why we got mums Aarika Lee (@aarikalee) and Charmaine Seah‑Ong (@eleventhour) to share their favorite spots for family time on the island.
Don't worry, they're packed with activities for parents too!
---
Do note that all guests must wear masks, check in and out via SafeEntry and have your temperature screened before entering the attractions and restaurants. There are plenty of signs and floor markers to guide you along. Find out more about our safe measurement measures here.
Paddle into quality family time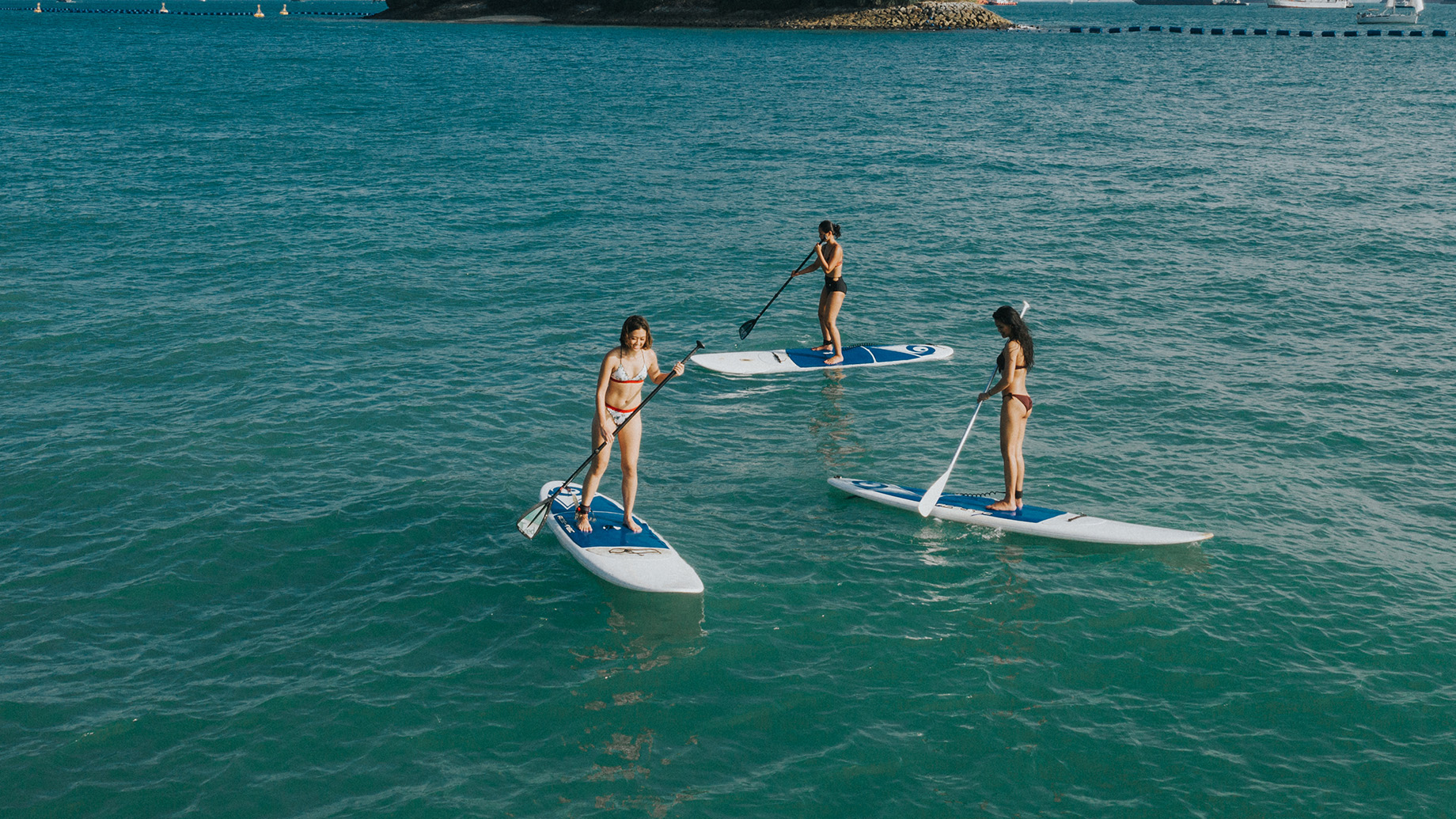 "We started paddle boarding weekly as a family with SUP Ventures at Ola Beach Club. What's good about having the paddle boarding sessions here is that we'd usually just stay at the beach and have lunch. The kids can continue playing afterwards as there's a pool there as well. It's a really nice weekend activity!" ‑ Aarika


Location: Ola Beach Club

Bounce off a floating obstacle course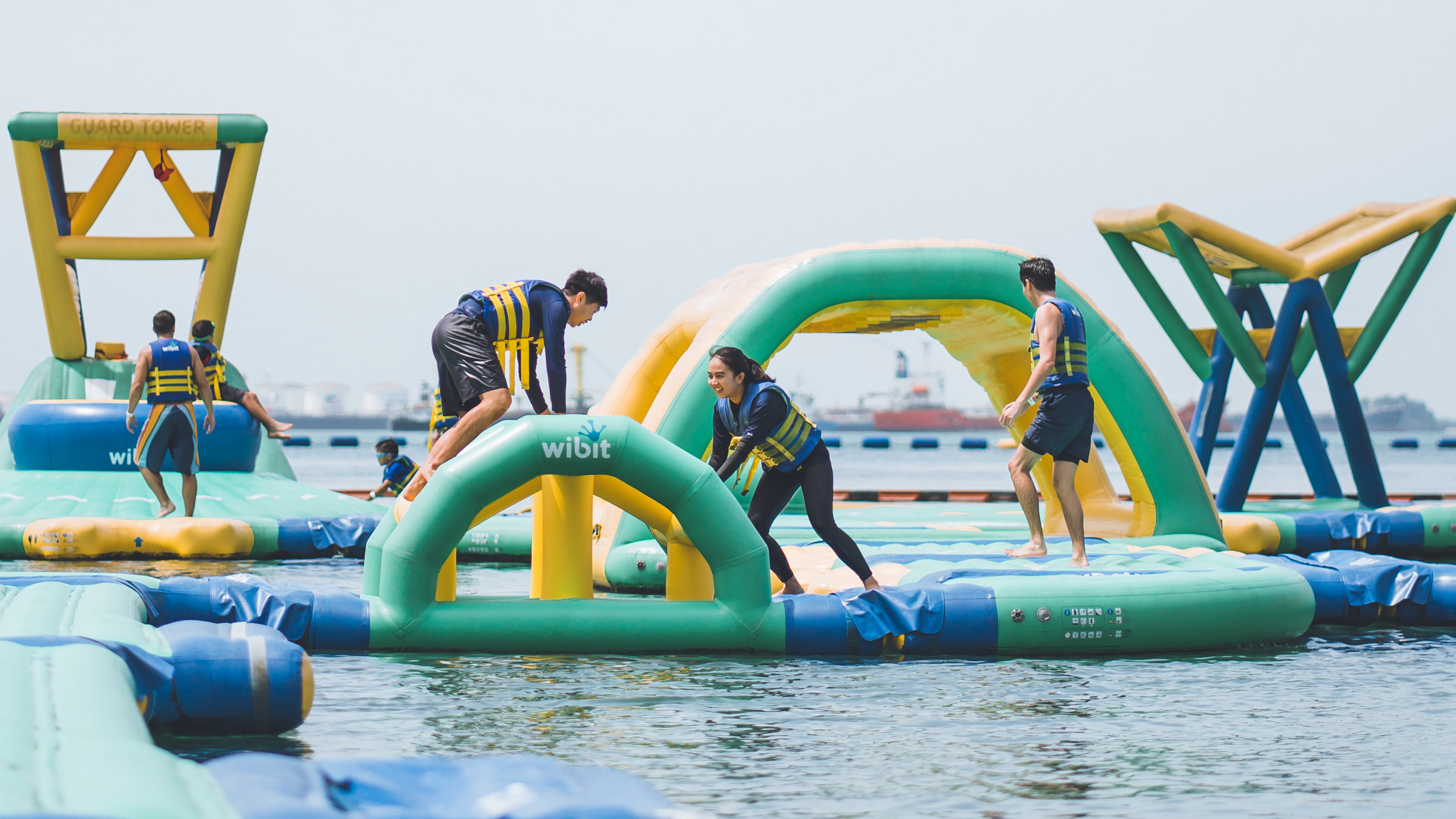 "After spending time at Ola Beach Club, we usually go to HydroDash as well." ‑ Aarika
"It's this inflatable water playground that's challenging for the young and young at heart. The challenge is part of the fun and we all had a good time. We got only one hour passes, but we felt like it wasn't enough. We're definitely extending our play next time!" ‑ Charmaine


Location: Hydrodash
Scream your lungs out in the island's outdoor slides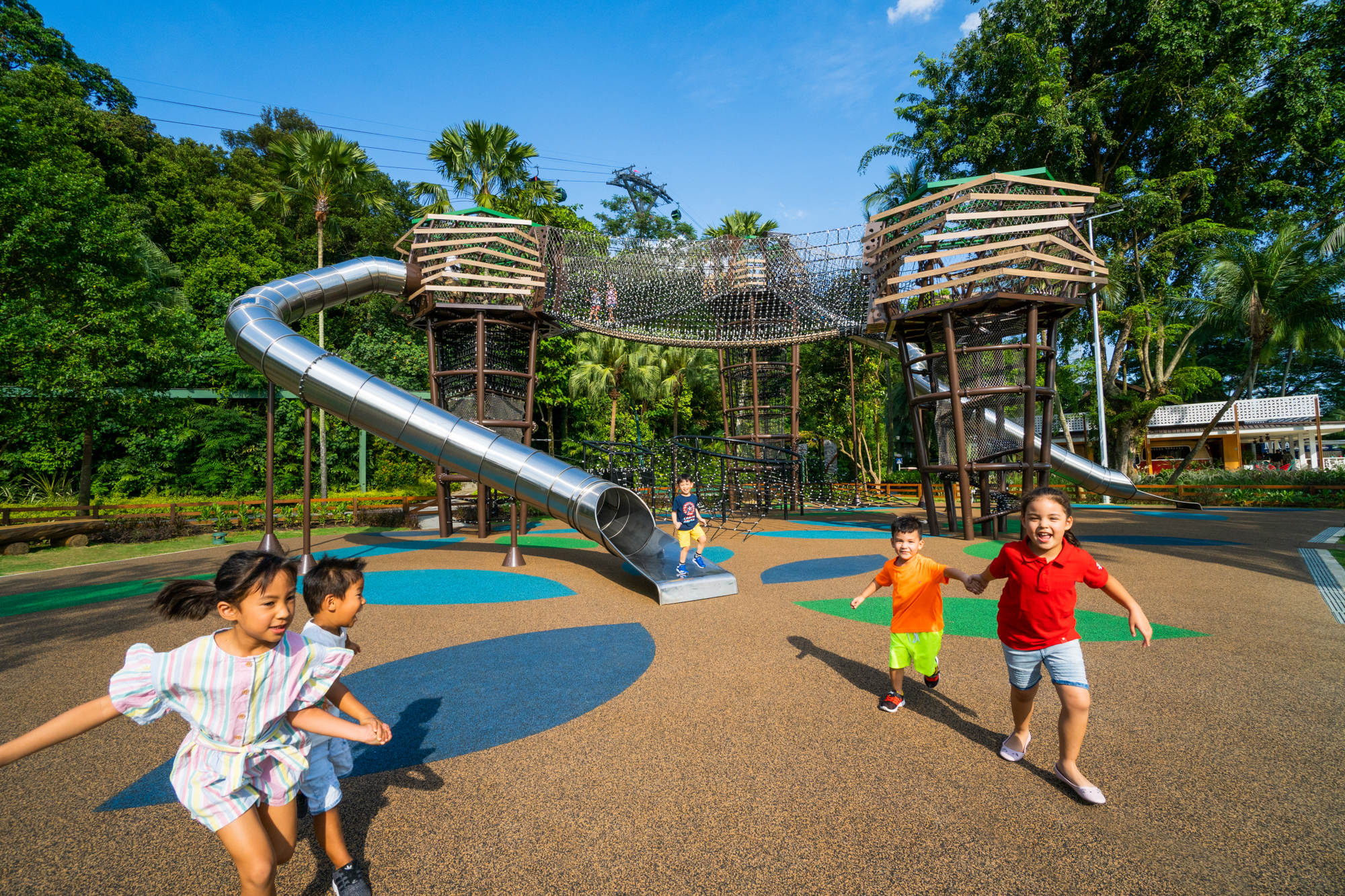 "The huge slides at Nestopia are a lot of fun, and adults can go accompany their kids there as well if they're below 7." ‑ Aarika
Location: Nestopia
Tuck into good Italian food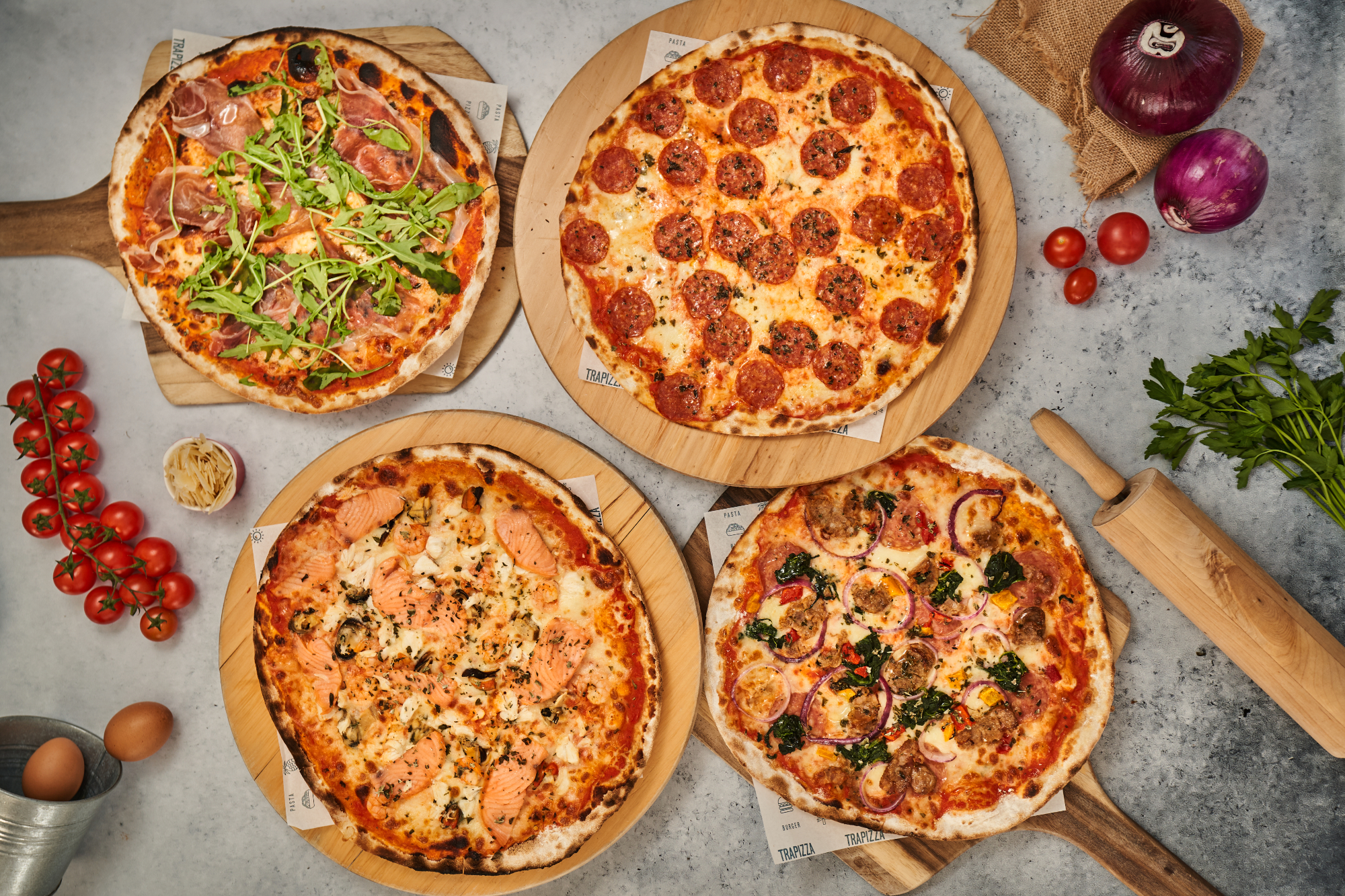 "If we go to Nestopia, we'll probably eat at Trapizza as well since they're right next to each other. The kids can just play at the sandpit within the restaurant and we can watch them from our table. Our kids love pepperoni pizza, calamari, and of course, the ice cream." ‑ Charmaine
"They've got really nice cocktails for the parents too!" ‑ Aarika
Location: Trapizza
Enjoy the breeze by the marina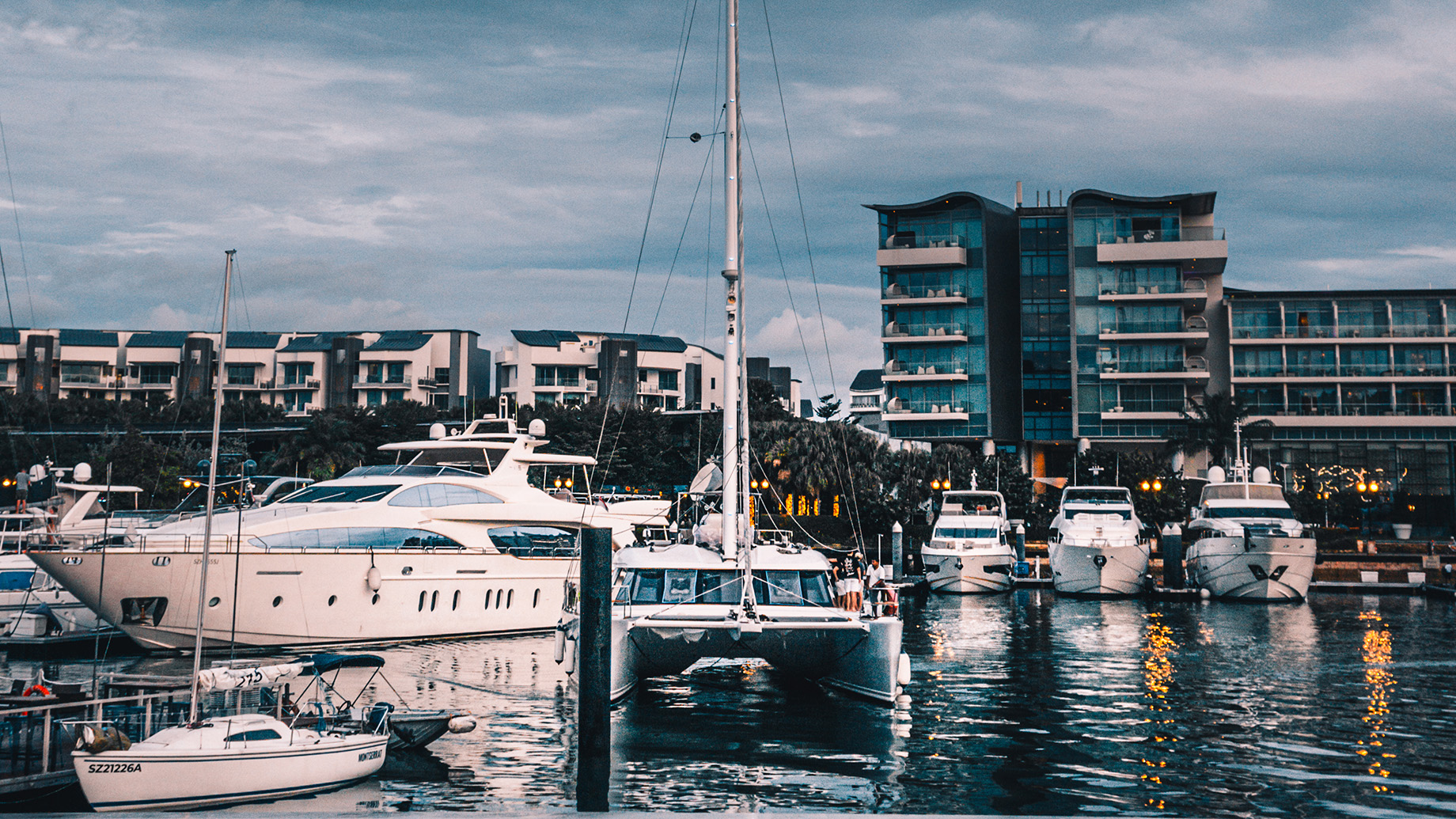 "There's a free playground and lots of places to scoot and skate at the Quayside Isle. What I love about it is there's a supermarket nearby in case you need to pick up stuff for the family." ‑ Charmaine
Location: Quayside Isle @ Sentosa Cove
Go dog and people watching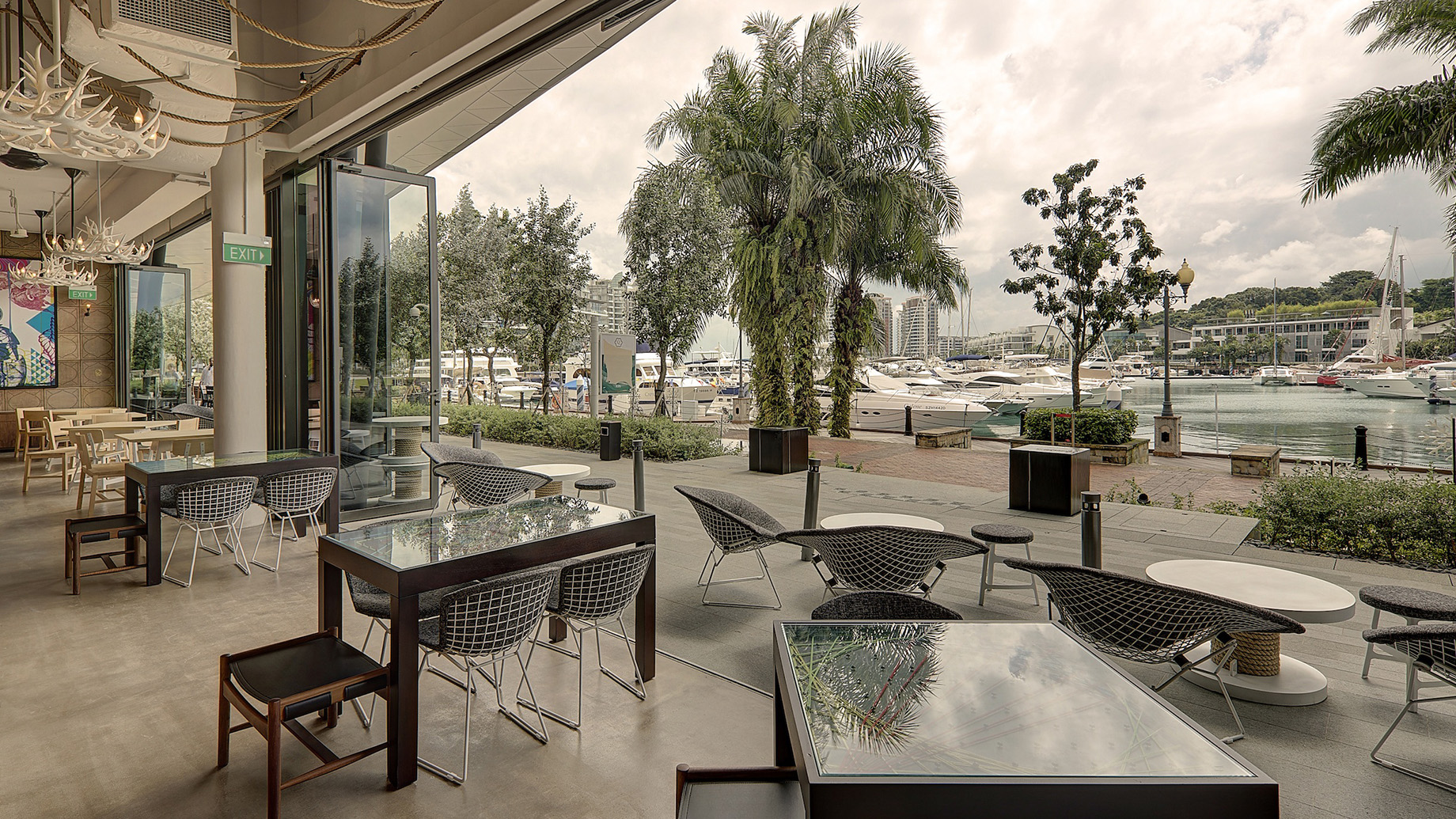 "Our favourite restaurant at Quayside Isle is probably Sabio by the Sea. We love the food and it's nice to dog and people watch there as it's an al fresco restaurant." ‑ Charmaine
"They've got really nice cocktails for the parents too!" ‑ Aarika
Location: Sabio by the Sea
Grab yummy beach bites for the family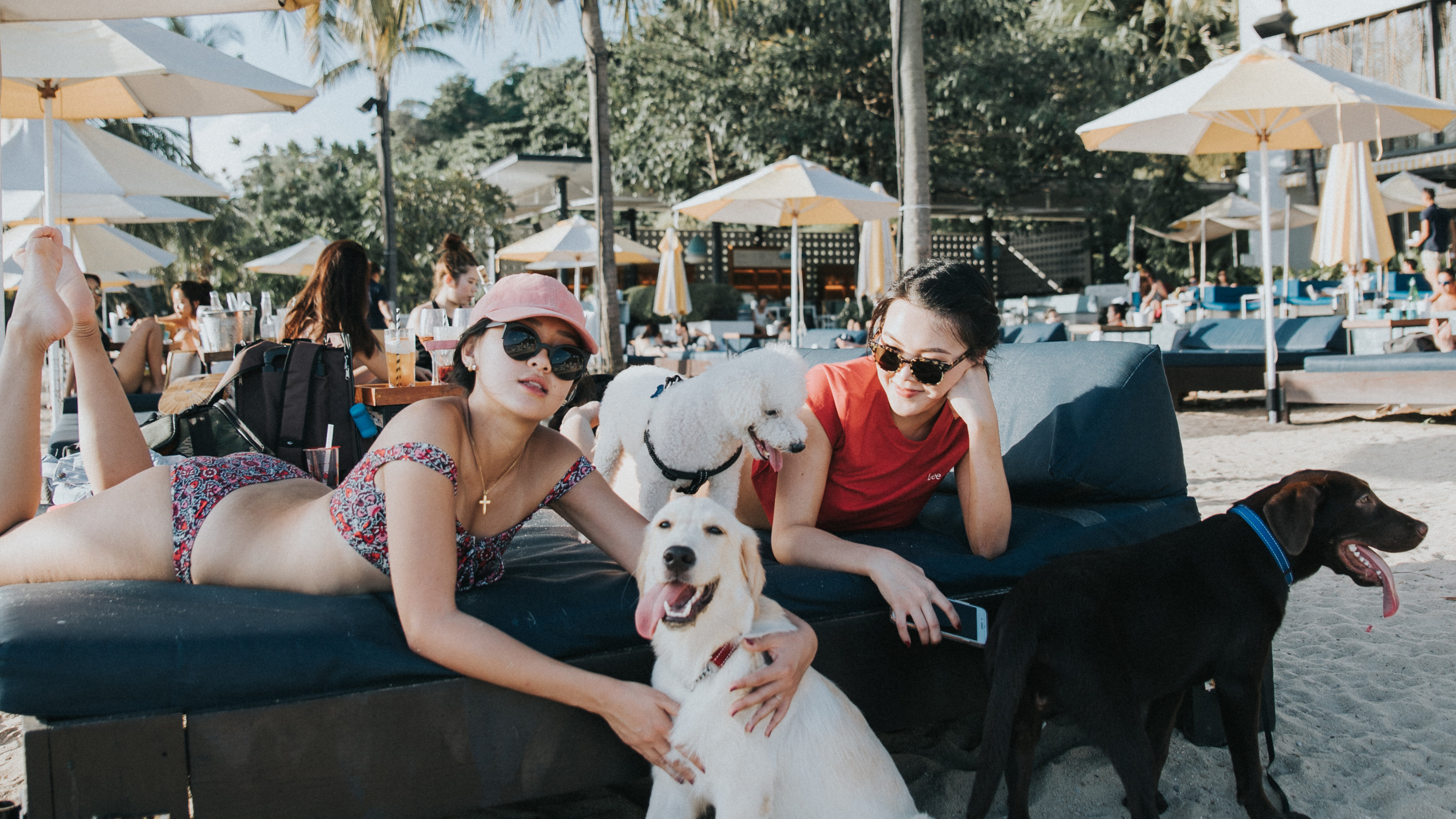 "Tanjong Beach Club has a 100% hit rate with ourselves and our friends. We've celebrated birthdays there together. The kids love it because there's a pool and there's lots of space for them to run around. It's also pet friendly if people want to bring their dogs." ‑ Charmaine
"They've got good fish and chips, lobster rolls, and salads too – which is perfect for both kids and adults." ‑ Aarika
Location: Tanjong Beach Club