Nature Guide
HOW TO HAVE FUN RESPONSIBLY AND SUSTAINABLY AT SENTOSA
Have all the fun you want but be responsible. Even a little bit can go a long way in keeping the #StateOfFun clean, green and sustainable
By now, we all know all of the things that Sentosa can offer us (sun, sand, sea, staycations, delicious food and a host of exciting activities. Plus, more).

With Earth Day around the corner (22 April), let us introspect on the things we can do to be better, more responsible visitors to Sentosa.
---
Do note that all guests must wear masks, check in and out via SafeEntry and have your temperature screened before entering the attractions and restaurants. There are plenty of signs and floor markers to guide you along. Find out more about our safe measurement measures here.
BEFORE YOU LEAVE FOR SENTOSA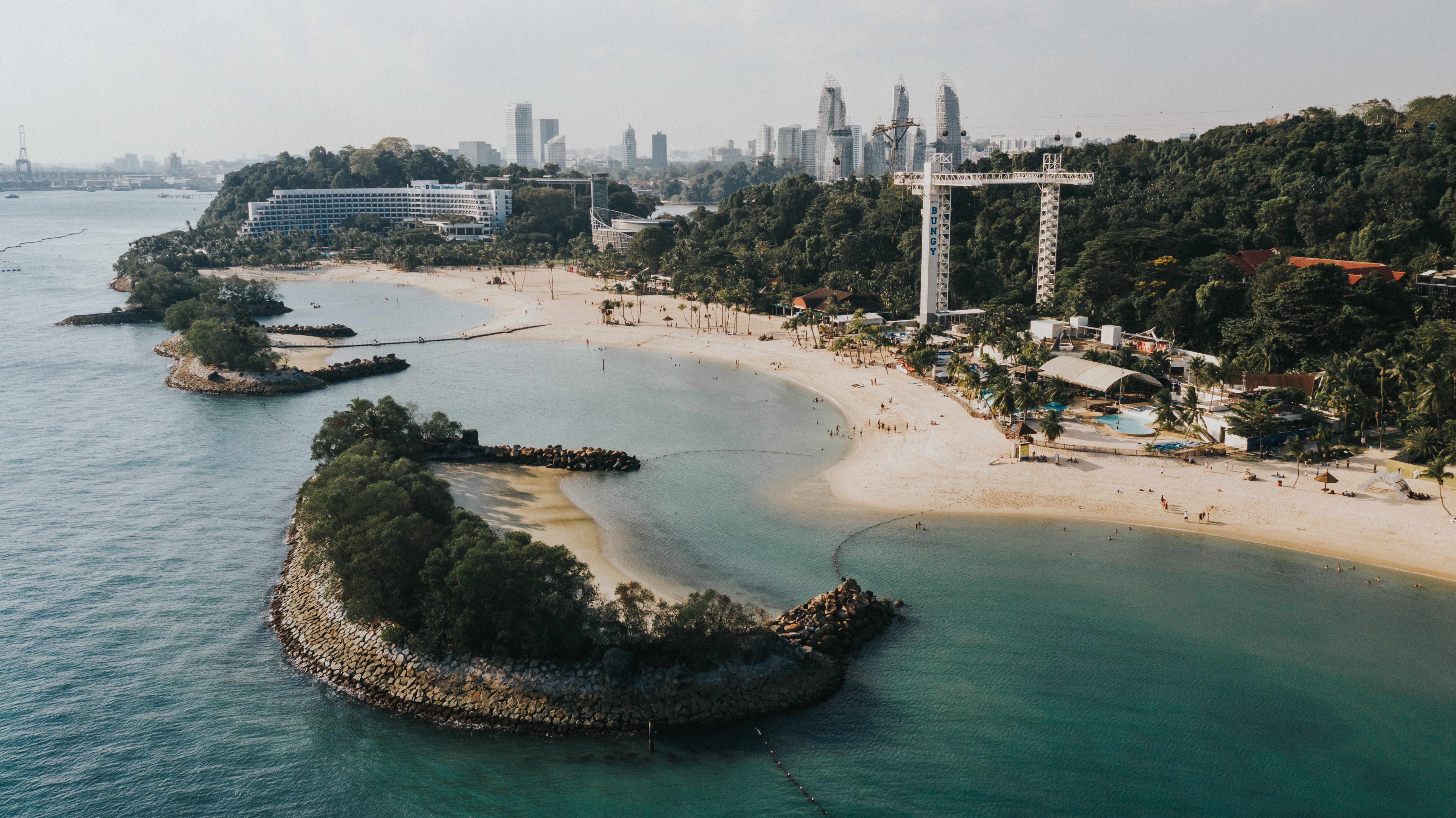 Be well-informed
Learn more about the many natural habitats and heritage sites on Sentosa by visiting our website. Besides the many fun and exciting attractions on the island, you can also indulge and relax in Sentosa's natural surroundings to make your trip a unique one!

Pack consciously
Begin your responsible journey by packing zero-waste essentials such as reusable bottles to refill water from our water coolers. Not only are you reducing the waste generated on the island, you are also reducing your carbon footprint and the demand for disposables too!

Plan your route into Sentosa

There are so many ways you can enter the island, and taking public transport (bus, MRT, Sentosa Express) is definitely environmentally friendly, but the 'greenest' of them all is walking into Sentosa via the Boardwalk, which is a pedestrian walkway that connects the island to the Singapore mainland.
Did you know that MAKO Turbines installed under the Sentosa Boardwalk converts the kinetic energy in flowing water into electricity for local use or for charging batteries?

Carshare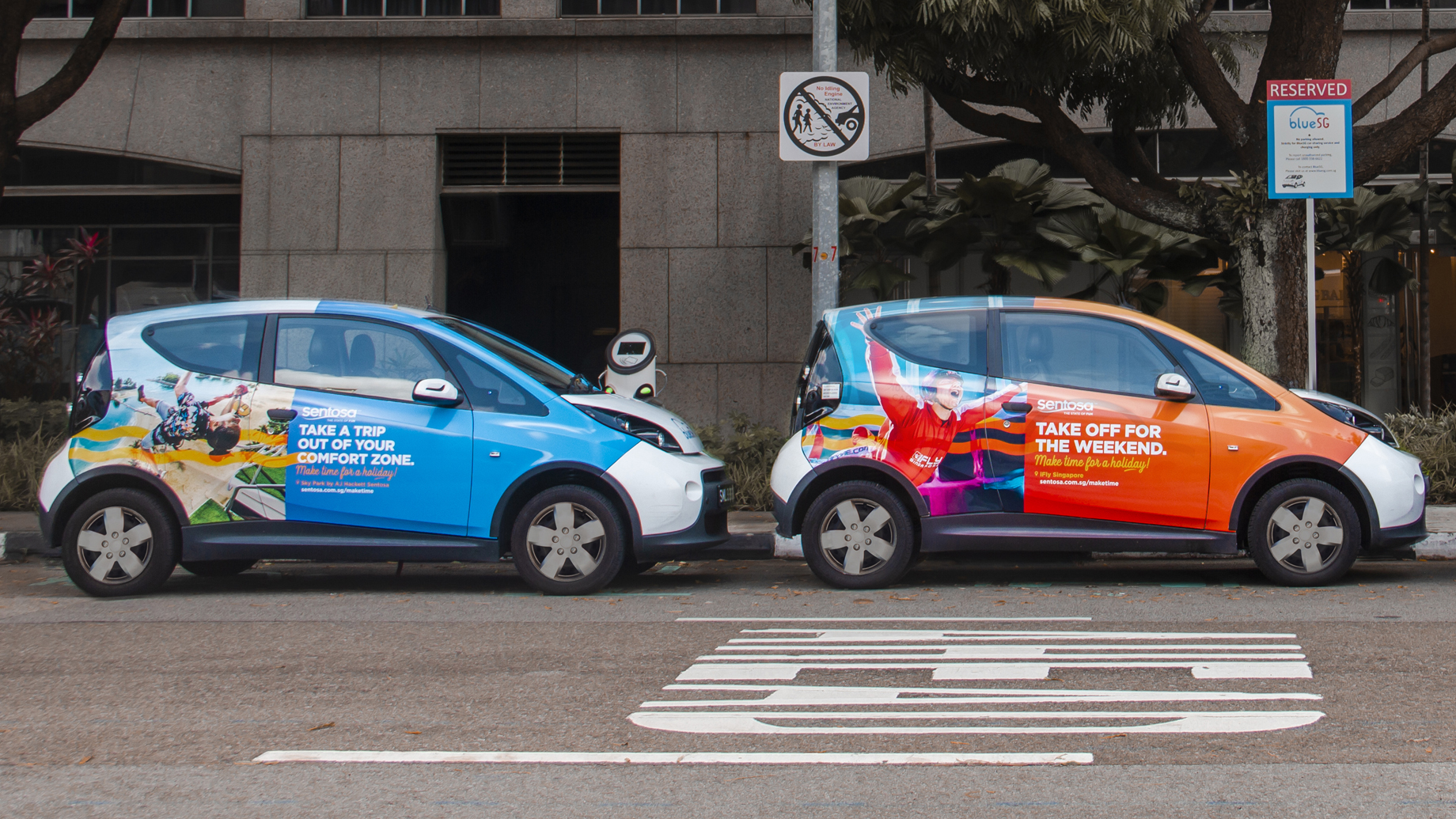 Here is an excellent and eco-friendly way to get in and out of the island — the BlueSG electric cars for hire are shared rides that gets you free admission into the island (rental charges apply). It is a convenient way to get in, and all you have to do is drive an electric Bluecar from any BlueSG station to BlueSG Beach View Station at Sentosa Beach Carpark. Available 24/7, so you are not limited to public transport timings.
WHILE YOU'RE HAVING FUN ON SENTOSA
Bicycle and walk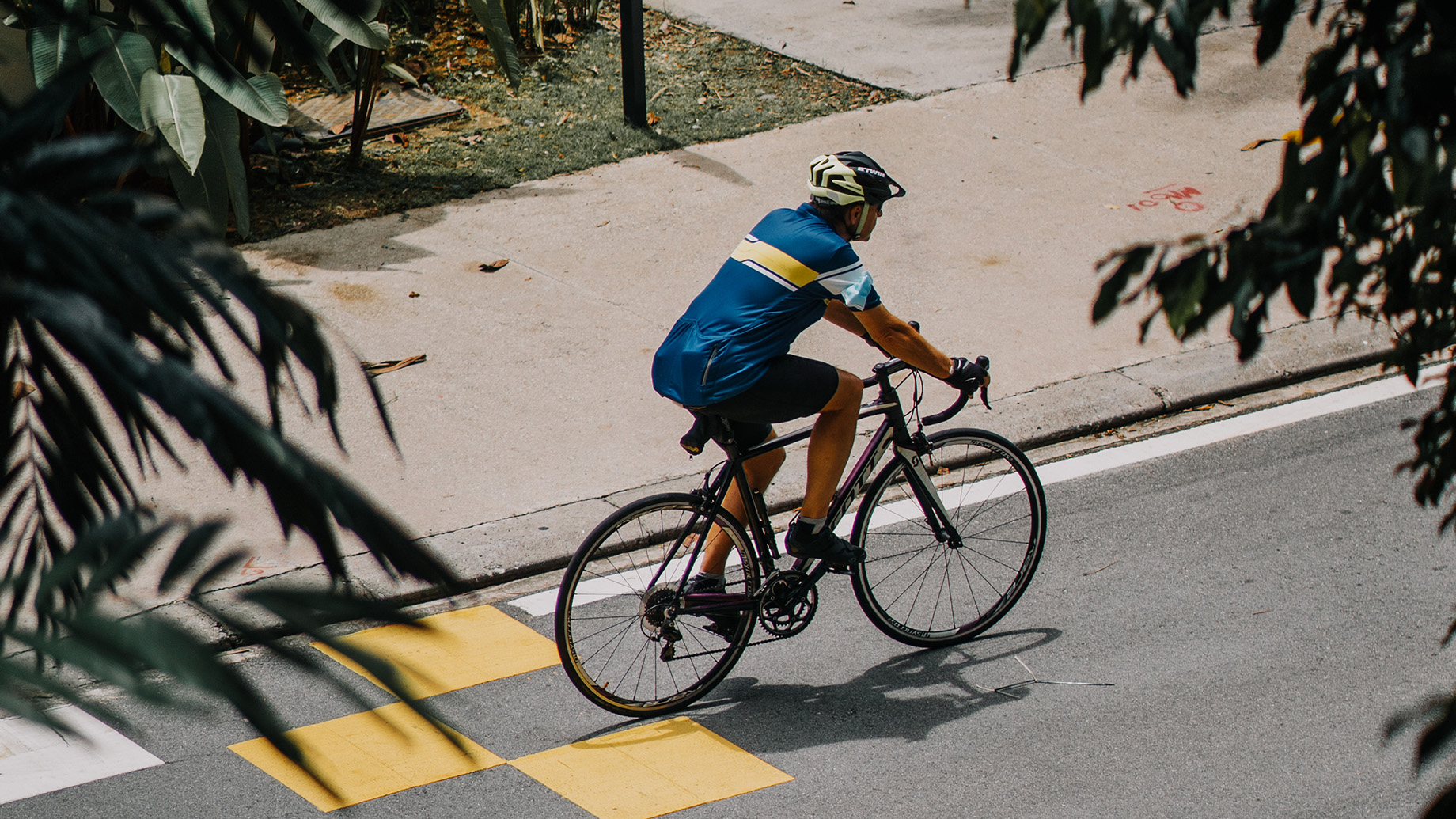 Sentosa is best explored by bicycle. These are the greenest wheels to enter the island, take in the scenic sights and discover nooks and corners that you may not be able to access on foot. There are three interconnected cycling tracks with varying degrees of difficulty that take you through the beaches, viewpoints, nature reserves and more.
Check out our Cycling Guide here.

When all else fails, you could easily walk around in Sentosa. For any distance that is too much, take the Sentosa Express, Sentosa Bus or the Beach Shuttles. Find all details here https://www.sentosa.com.sg/en/getting-around/


Discover nature, but stay on the trails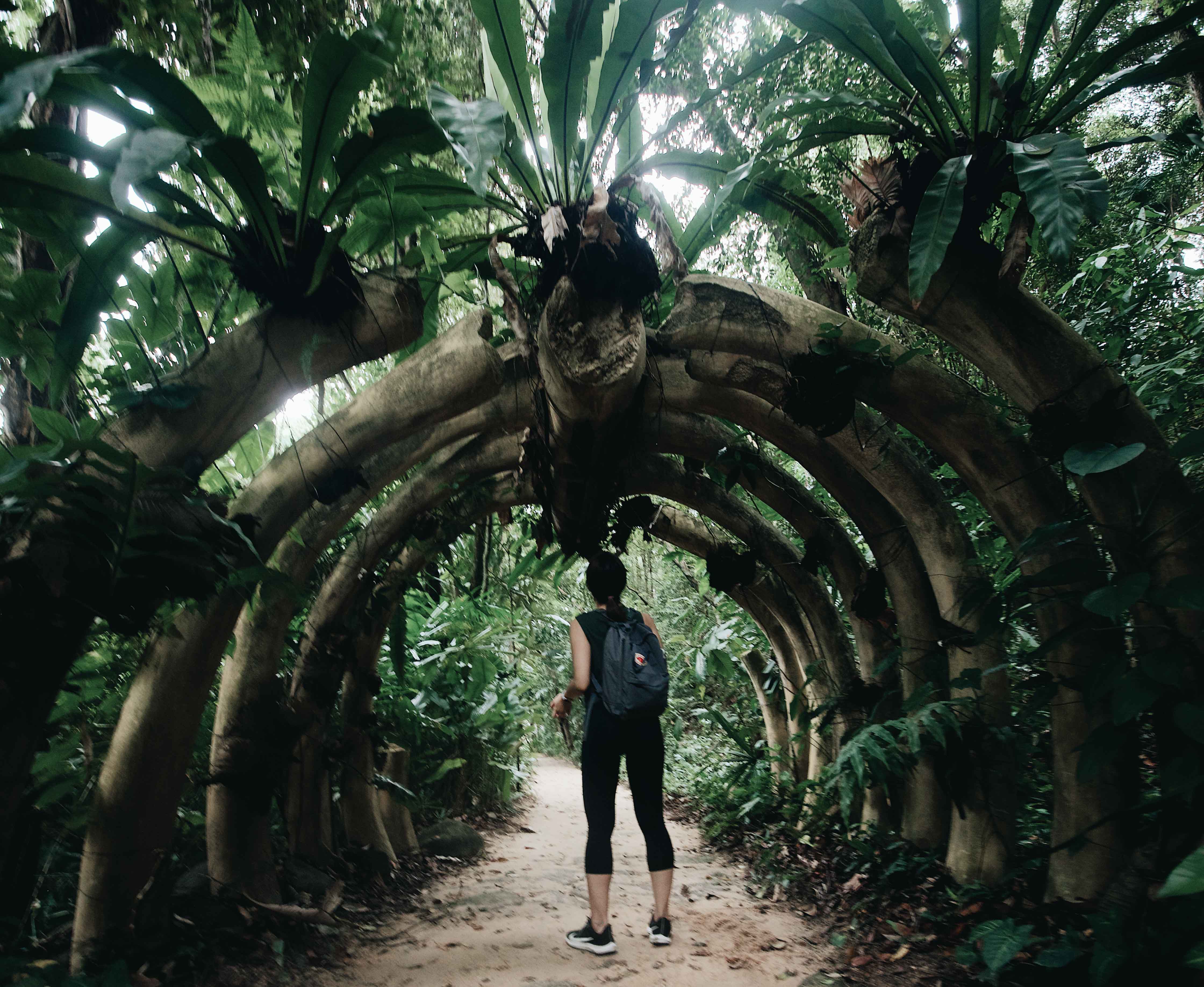 Sentosa is home to 26 heritage trees, insect-eating plants, 80 different species of resident and migratory birds, butterflies and eight different types of habitat, including coastal rainforests, rocky seashores and wetlands. You can #maketime to discover all of these by following the Imbiah Trail or Coastal Trail.
These are safe ways to explore Sentosa's natural bounty. Remember to stay on these beginner-friendly trails or take guided tours such as those offered by Sentosa Development Corporation (SDC) or SDC-approved tours. Straying off the trails may be harmful to these fragile ecosystems. Let us do our part so that these natural areas continue to thrive.

Here are some things you can do while you're having fun at our nature spaces:

a. Avoid feeding wildlife, as they have plenty of food to rely on in their habitats
b. Allow wild animals such as peacocks to cross your path peacefully without obstructing their way or aggravating them
c. While on nature trails, keep on the designated tracks and avoid entering restricted areas or off the beaten tracks so that the plants are not trampled on.
d. Observe the beautiful flora on the island without damaging them (eg. by plucking flowers, fruits or seeds).

Head to Nature Area Guidelines for more tips.
Dine guilt-free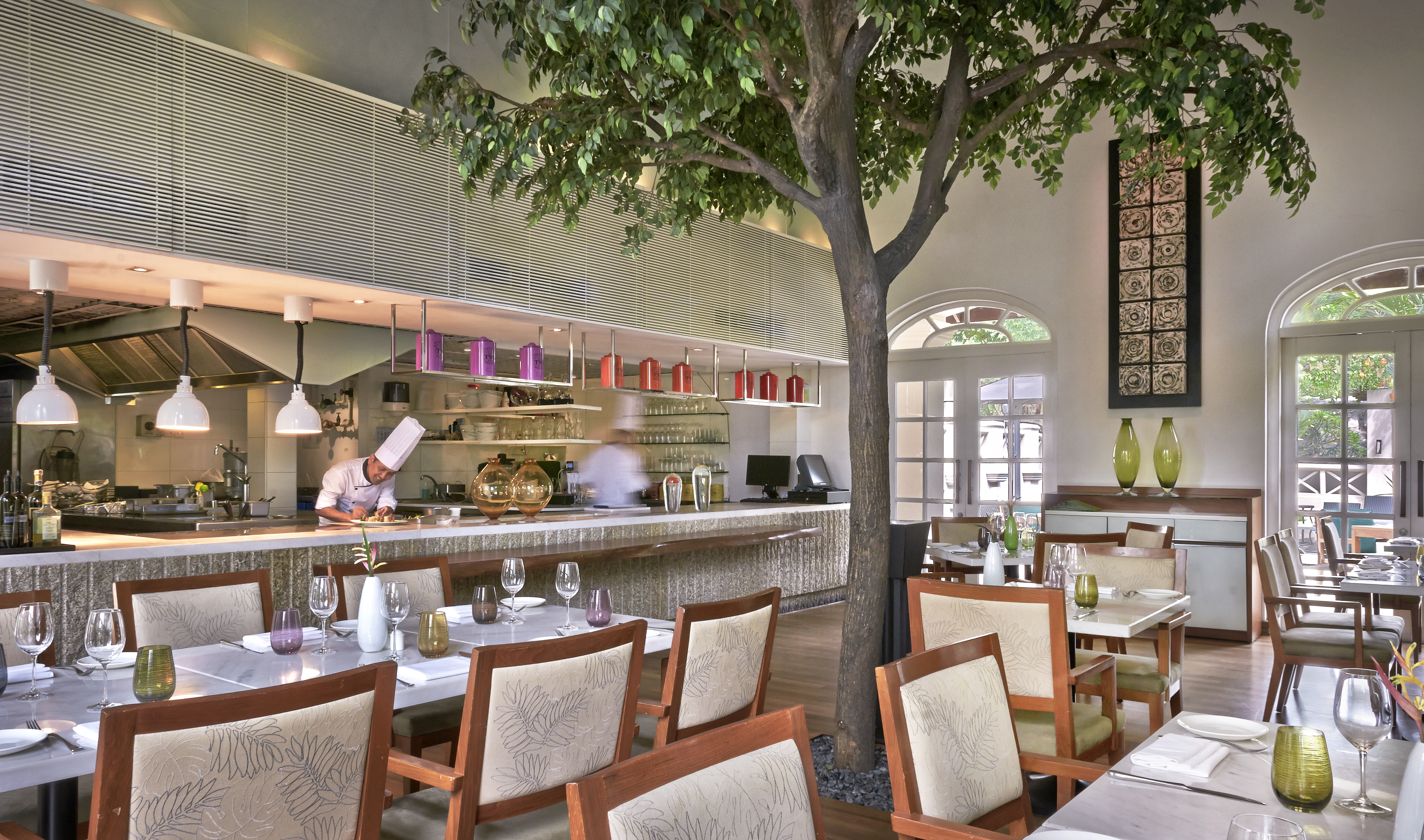 When it comes to eating all that the island offers, eating sustainably may not be the first thing on your mind. However, when you are out and about making your choices, remember that Ocean Restaurant serves only the finest, sustainable seafood in their dishes of Californian-Mediterranean cuisine. The Garden at Sofitel Singapore Resort & Spa uses fresh, organic and heirloom variety vegetables in many salads and mains.
Plus, many of Sentosa's hotels, including the W Singapore Sentosa Cove, Capella Singapore and Shangri-La Rasa Sentosa Resort & Spa, have removed shark's fin from their menus. At Eco Alfresco Cafe, they grow their own basil and lemongrass. These feature in a signature drink of basil, lemongrass and rock sugar.



Discover Sentosa's culture and heritage
Take a trip back in time to discover Sentosa's culture and heritage by visiting Fort-Siloso which is home to World War 2 wartime ammunition, architecture and stories during the Japanese Occupation in 1941. Apart from Fort Siloso, there are also many trails and attractions for you to take part in to learn about Sentosa's vibrant history such as the Amara Hotel Heritage Trail and Images of Singapore at Madame Tussauds Singapore.


Dispose waste responsibly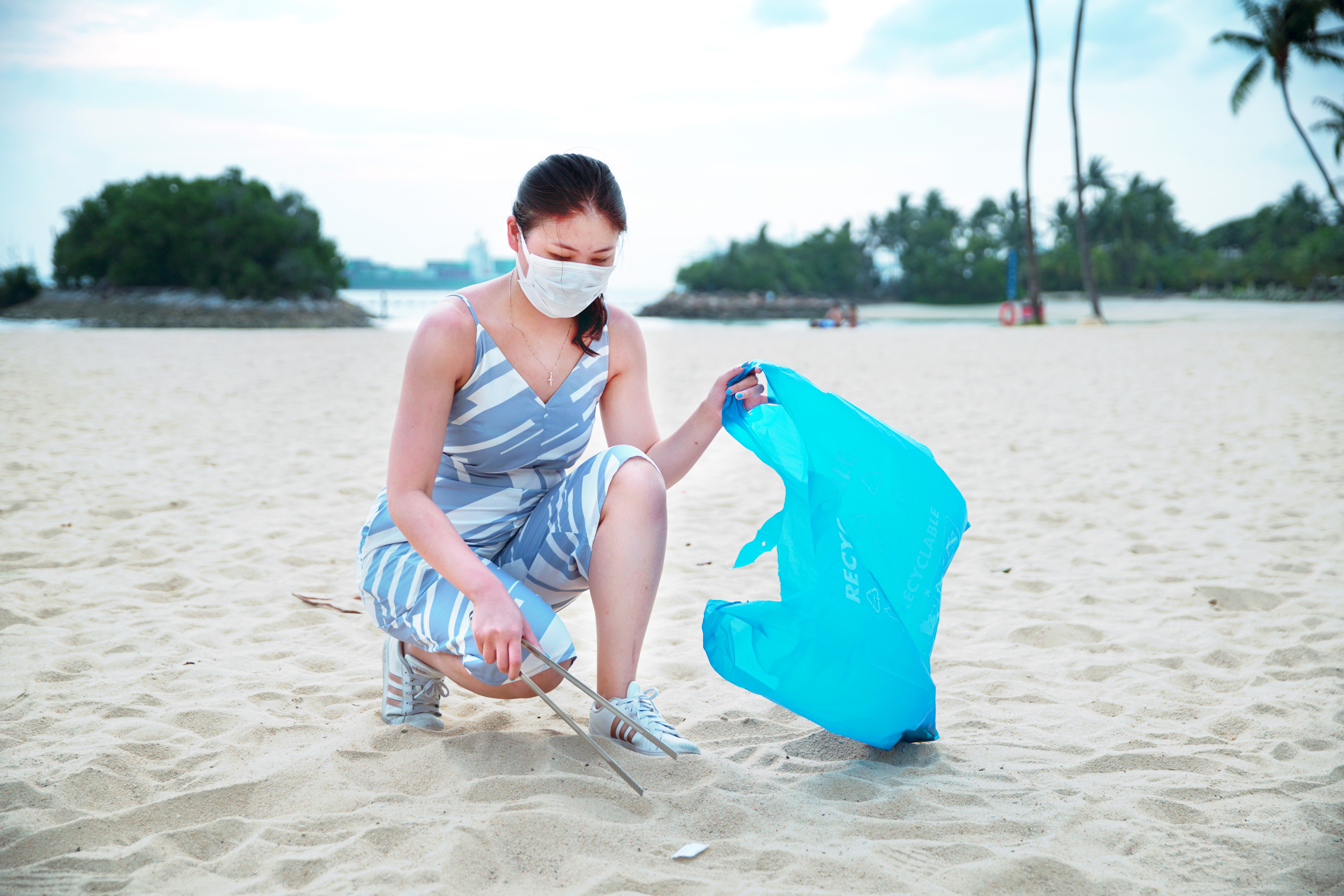 This one is obvious. With the number of well-placed trash cans, bins, recycling boxes and more dotted around the island, 'do not litter' should be a no-brainer. Even so, our cleanliness ambassadors find tons of abandoned trash — particularly on our beaches. Do the right thing and bin it, please!



Reduce, reuse AND recycle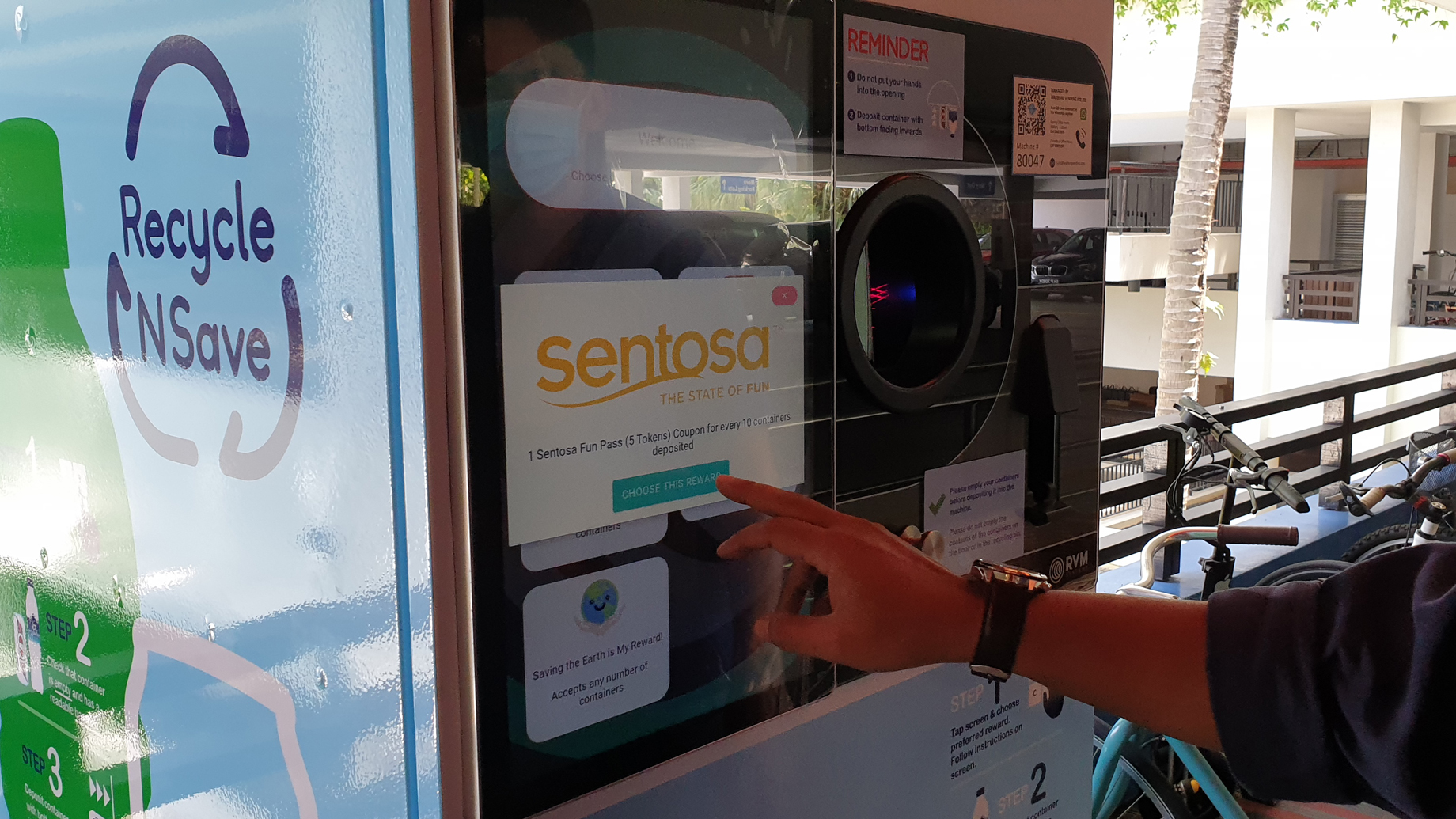 Did you know that Resorts World Sentosa has stopped providing plastic straws at attractions and dining establishments? Several of the island's establishments also shy away from single-use plastics, so the best thing would be to bring your own handy reusables.
Suppose you do end up buying plastic bottles and aluminium cans for drinks and water. In that case, you can recycle them at the Recycle N Save vending machines around the island. Recycle 10 bottles at any of the Reverse Vending Machines and get a Free Sentosa Fun Pass (5 Tokens).
Find out more here.
---
By Priyanka C. Agarwal
Priyanka C. Agarwal is a writer, communicator and content creator with several years experience in print and digital media. She writes about food, travel, parenting and other adventures. Her work has appeared in the print and online pages of Silver Kris magazine, Time Out Singapore, Her World magazine, The Michelin Guide, The Peak and HungryGoWhere.com, among several others. She is a mother to two tiny gourmands and an experimental home cook who hopes one day, to author her own cookbook.