Island Guide
HERITAGE BUILDINGS IN SENTOSA & THE STORIES BEHIND THEM
While we now know Sentosa as Singapore's getaway island with its sandy beaches, exciting attractions, waterfront restaurants, and luxury and resort hotels, it was home to several villages, used as a British military base and then a Japanese prisoner-of-war camp. Formerly known as Blakang Mati, the island hosted more British, and then Singapore military units before it was handed back to the Singapore government for recreational development in 1972. It was then renamed "Sentosa".

Remnants of Sentosa's military past are still present throughout the island. These heritage buildings still stand, from soldiers' barracks, abandoned batteries now restored, and repurposed to thrill, delight, educate, and rejuvenate.

Here, we highlight seven that will intrigue the history buff in you.
---
Do note that all guests must wear masks, check in and out via SafeEntry and have your temperature screened before entering the attractions and restaurants. There are plenty of signs and floor markers to guide you along. Find out more about our safe measurement measures here.
British Hospital | Madame Tussauds Singapore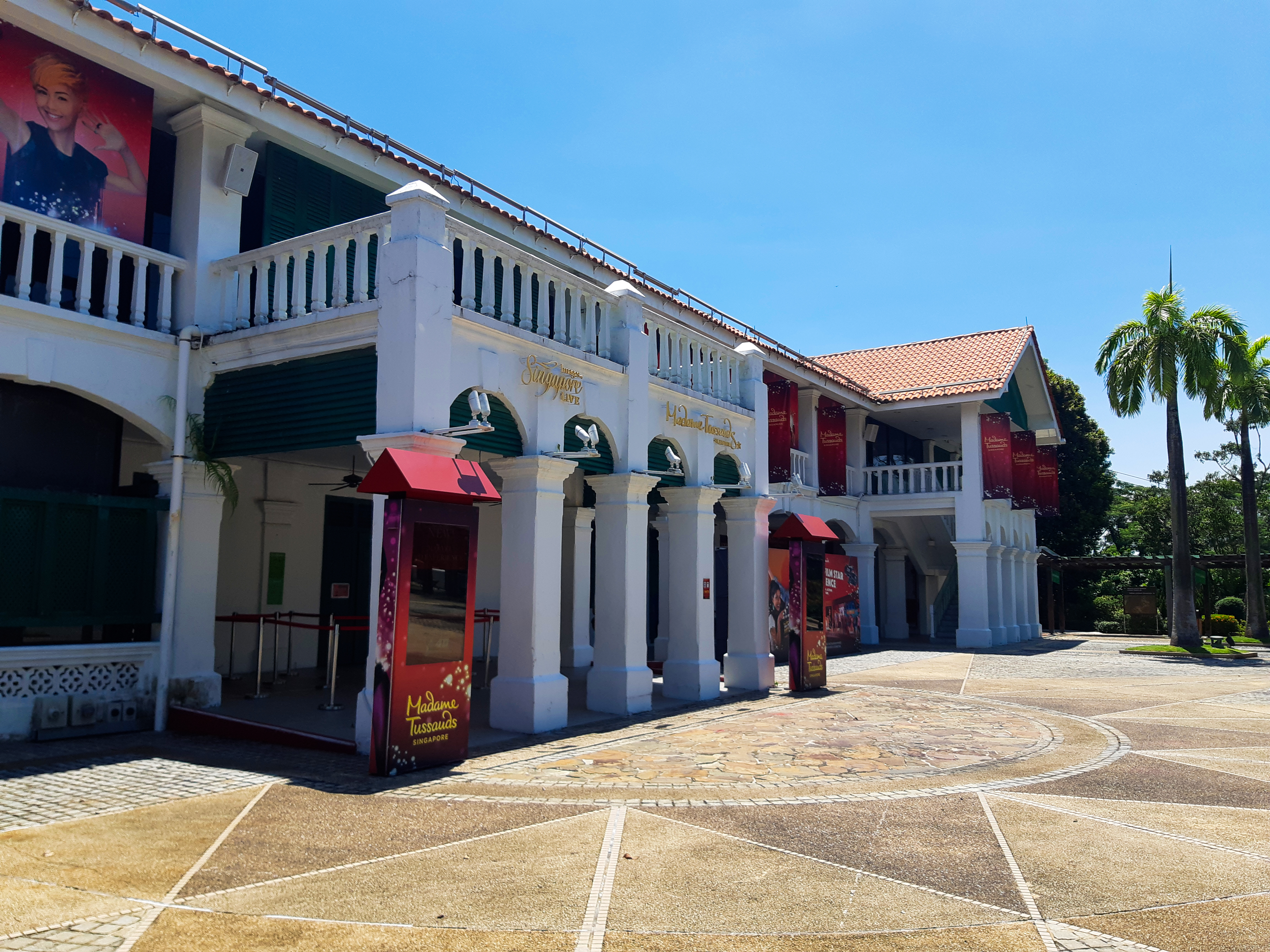 Before it became the iconic Madame Tussauds Singapore, the majestic white building located at Imbiah Lookout's forecourt served as a hospital for British troops stationed on the island of Sentosa.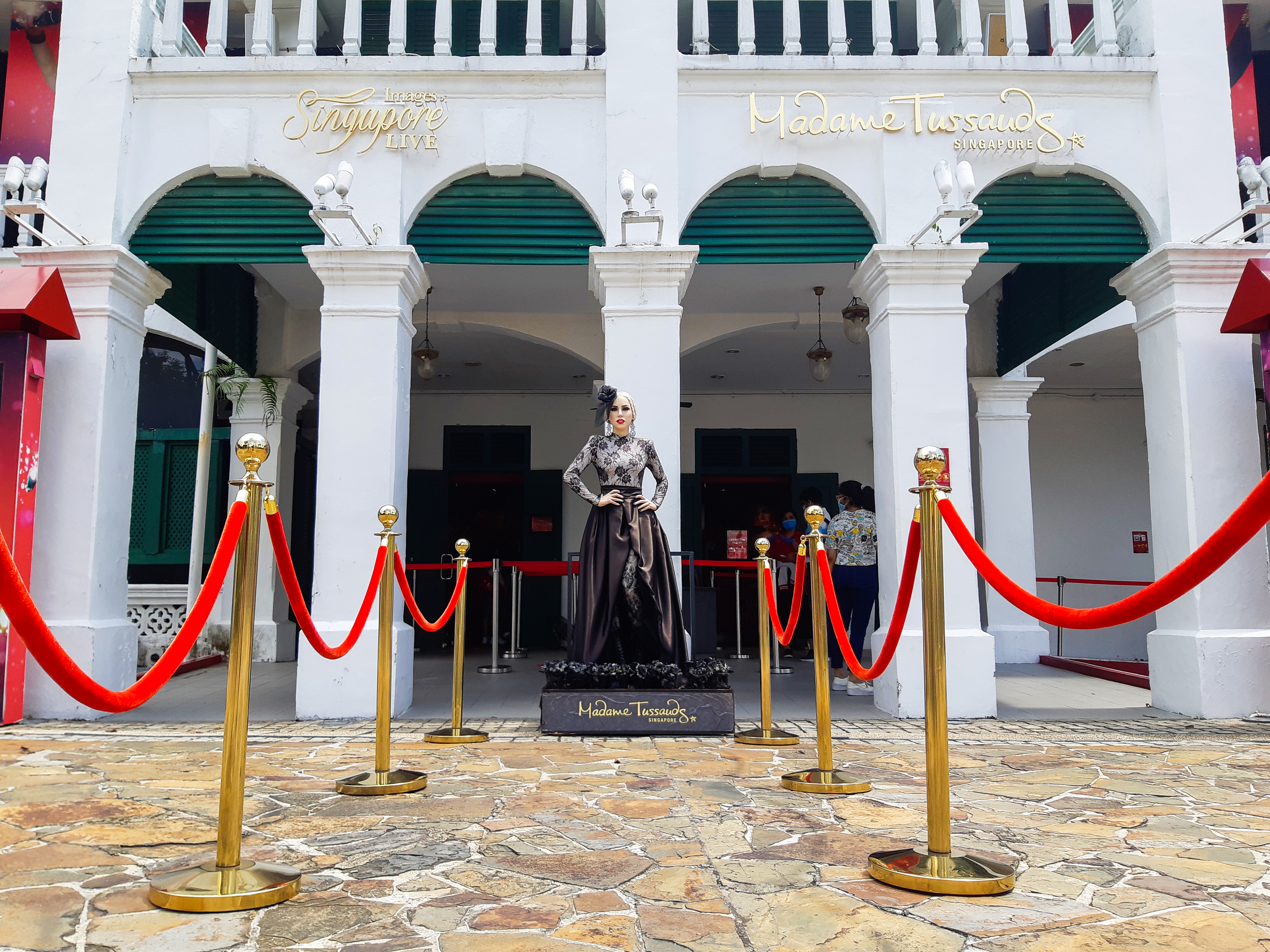 Built in the 1880s, it continued functioning as a hospital throughout the Japanese Occupation and even after until the 1950s, it served as the British Royal Artillery Training Centre.

Today, wax models that were moulded to look like the world's biggest celebrities – from athletes like Anthony Hamilton to singers like Lady Gaga – can be found there. Sounds like an afternoon full of wefies, to us!
Fort Siloso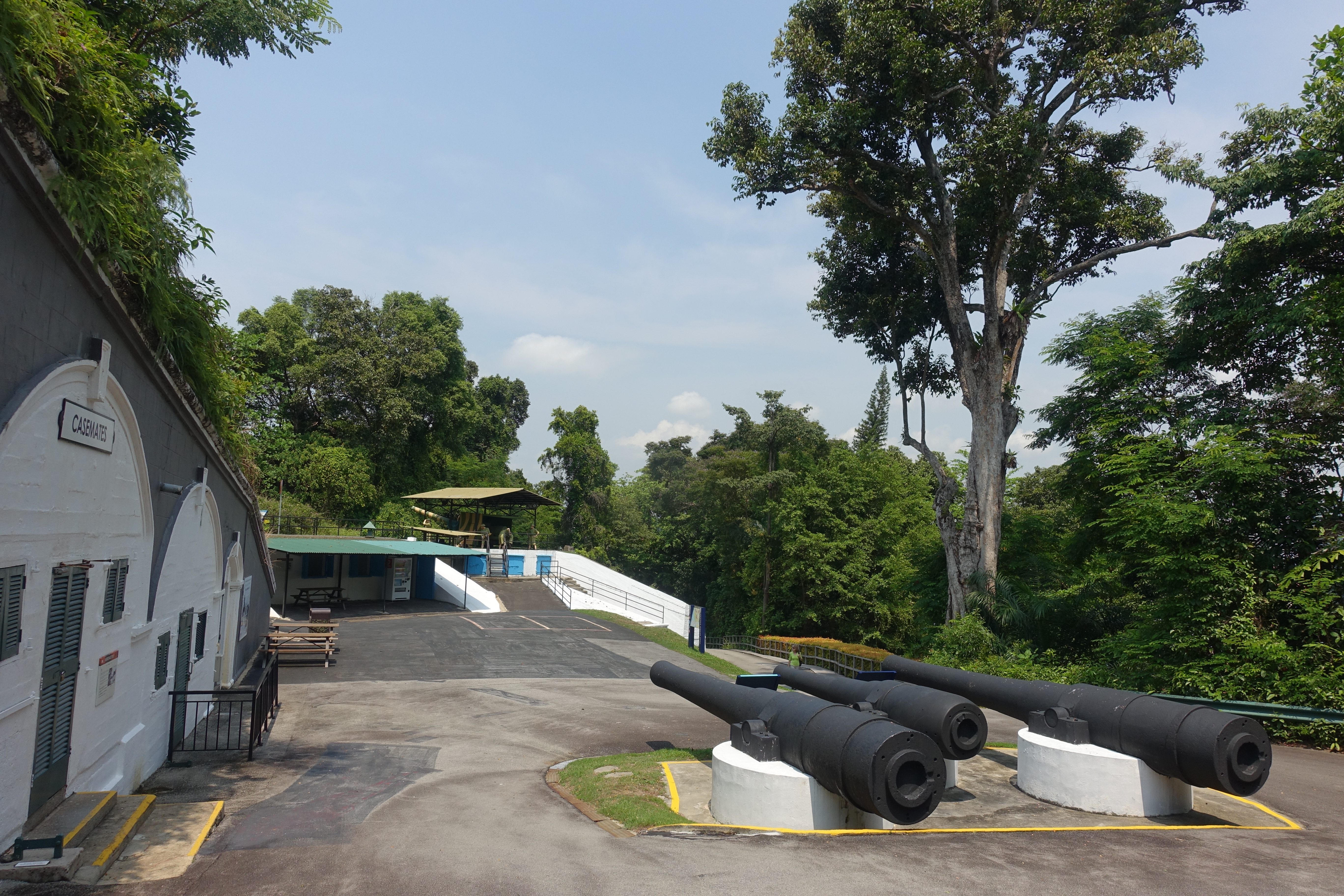 Singapore's last preserved coastal fort, Fort Siloso was built on the western end of Sentosa – also known by its more ominous name Pulau Blakang Mati – to protect cargo against possible enemy attacks during the British rule.
It witnessed many fearsome battles when the Japanese invaded Singapore during World War II. Fast forward to today, it stands as an important historical landmark where visitors get a glimpse into the country's past.

From replicas of coastal guns that will get military buffs excited to underground tunnels where ammunition was stored, Fort Siloso is a fantastic site to explore and learn, whether you're young or the young at heart.
Mount Imbiah Battery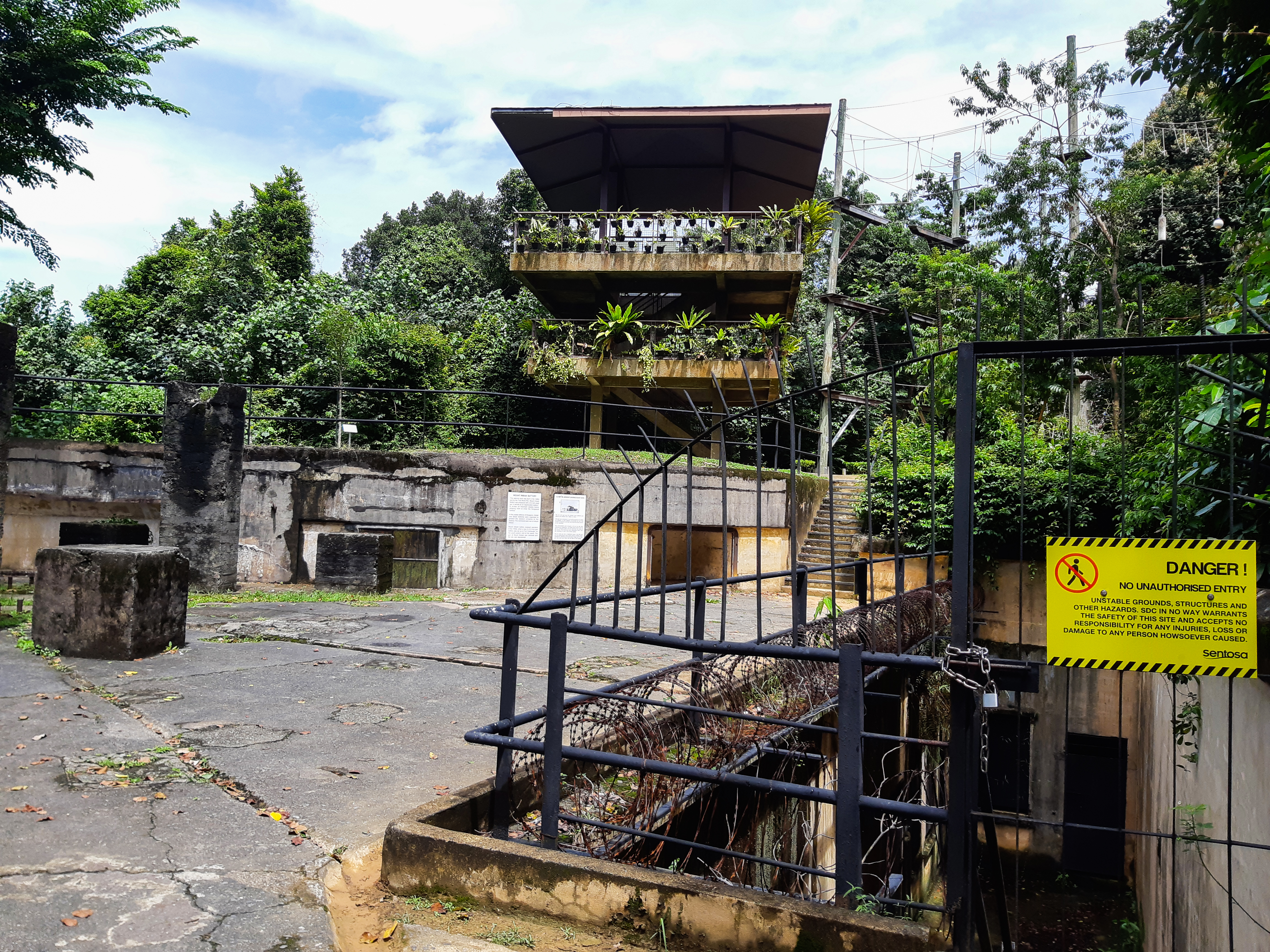 Seated atop Mount Imbiah in Sentosa, the Mount Imbiah Battery was erected in the 1880s as part of Singapore's coastal defence. With Mount Imbiah designated as the command post, the battery protected the country's harbour's western entrance.

A 9.2-inch gun was set up here during the First World War. Considered the premier coast defence gun, it boasted a maximum range of 36, 700 yards. When faced with attacking armoured ships, it used armour-piercing shells to bring enemies down.

In the 1930s, the Mount Imbiah Battery ceased all operations when a new battery was built at Fort Connaught. The gun was taken down, and the fort was abandoned, leaving behind a site that serves as an important memento.
Surrender Chambers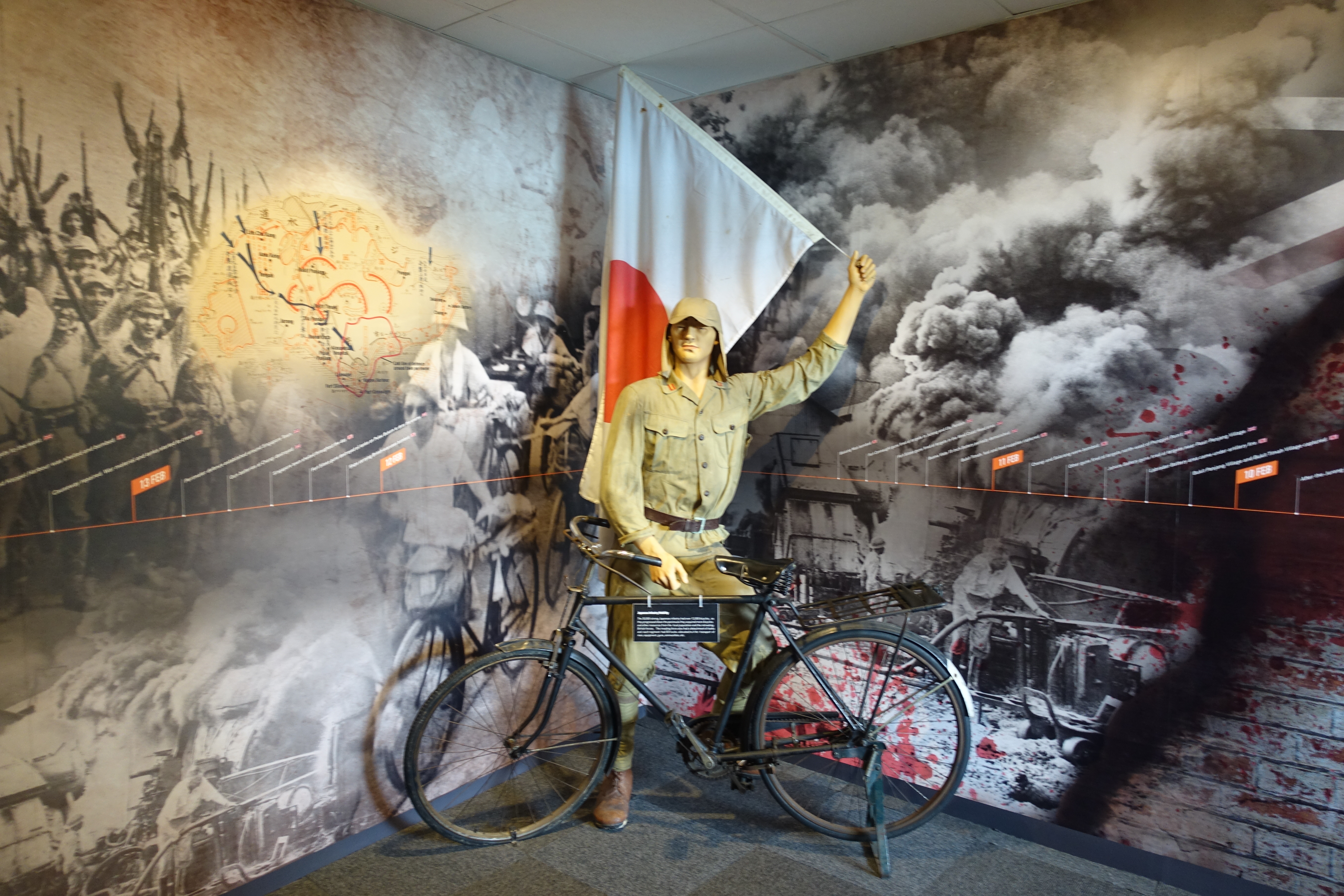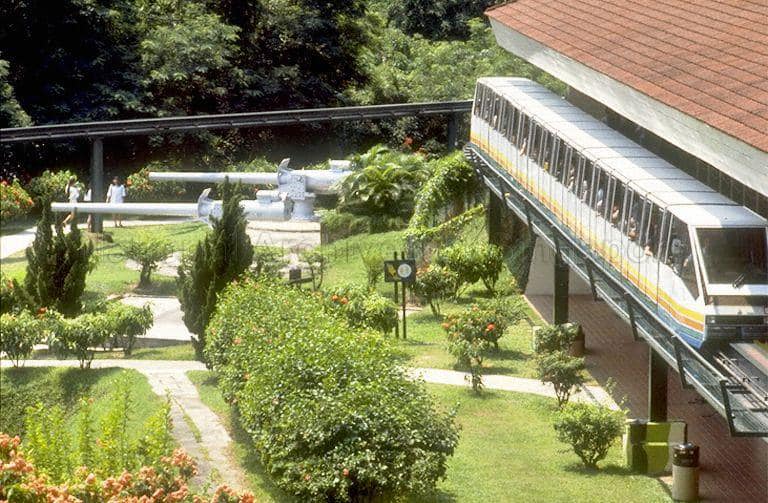 Located at Fort Siloso, the Surrender Chamber was formerly the Fort Siloso Monorail Station. If you were to keep your eyes peeled, you'd notice that some of the station's original design elements were kept intact, like the tactile flooring of the staircase.
Today, it's been repurposed and turned into an exhibit where you can learn about the British's 1942 surrender to the Japanese and eventually the surrender of the Japanese to the allies in 1945.

In every room, wax models of military leaders in various negotiation stages can be seen. These models were created by experts from Madame Tussaud's wax museum all the way in London.
Sentosa Nature Discovery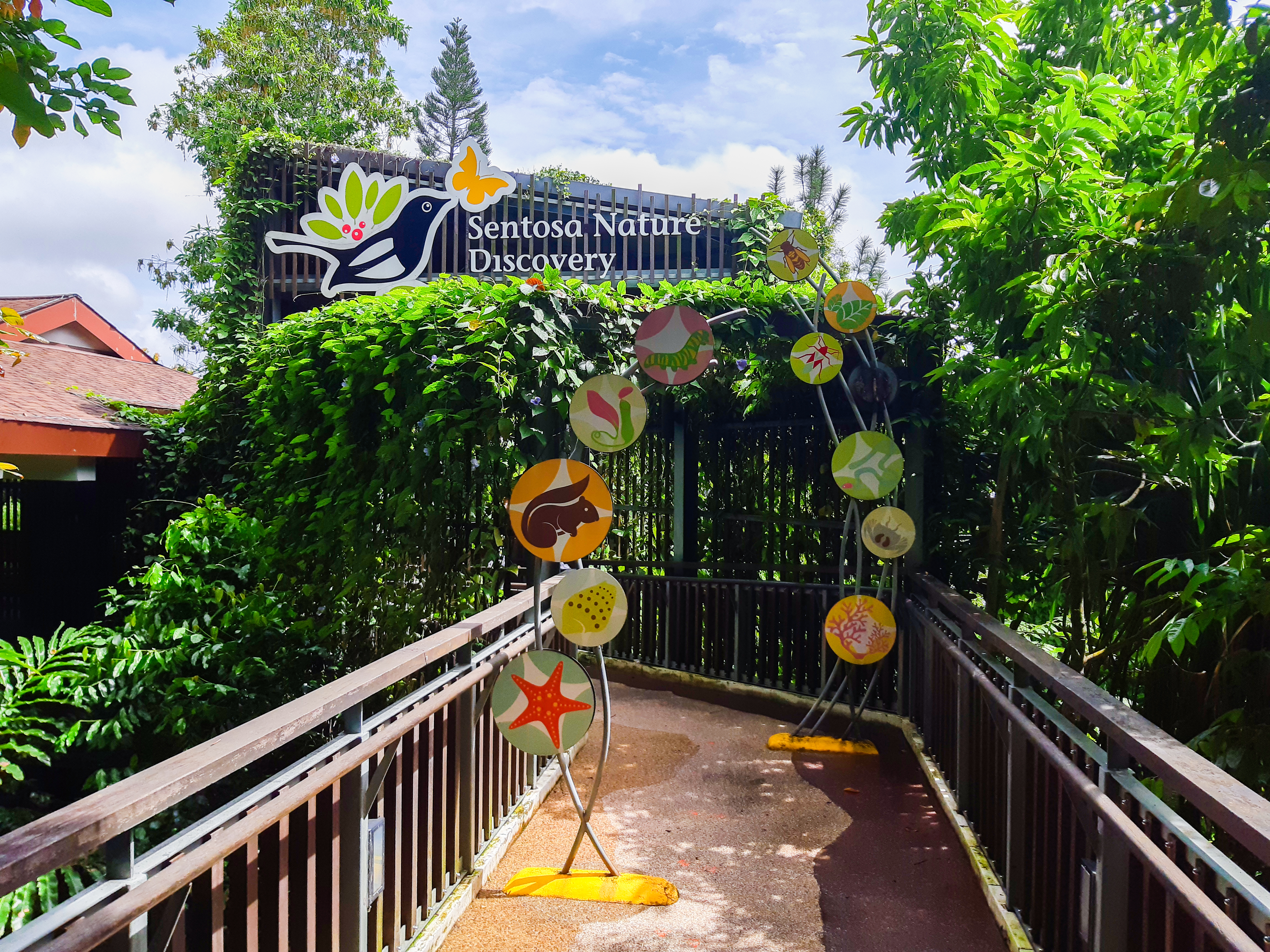 The Sentosa Nature Discovery gallery is a great starting point if you were looking to explore Sentosa's Imbiah Trail. Before it was repurposed and became an educational centre, it functioned as the Cable Car Station serving Sentosa's monorail line.
Here, you can learn about the eight different natural habitats found on the island of Sentosa. There is also plenty of other interesting nuggets of information like the sounds different animals found in Sentosa make when in danger or attracting a partner.
The gallery links directly to the Imbiah Bridge, a 200m "canopy walk" that lets you see treetops up close and personal. Cool fact: it was built on top of the old Sentosa Monorail tracks.
The Knolls | Capella Singapore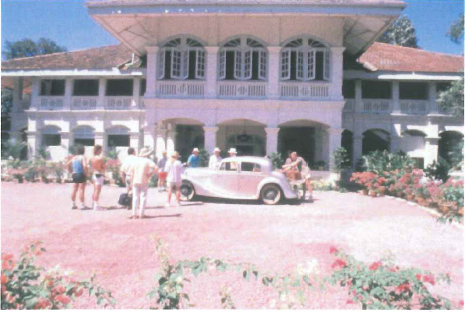 Once used to accommodate British officers of the Royal Artillery and their families, the four classical colonial military buildings located on the slopes of Fiamma have been revived and integrated into the modern six-star resort Capella Singapore.
A handsome, expansive façade that evokes a time long gone greets you at The Knolls' peak. Here is where Capella Singapore's reception lobby and Chinese restaurant Cassia is located.
However, before it welcomed guests from all over the world, this building was better known as Blocks 50 and 51. They were used to house married officers whose families stay with them during their service on the island.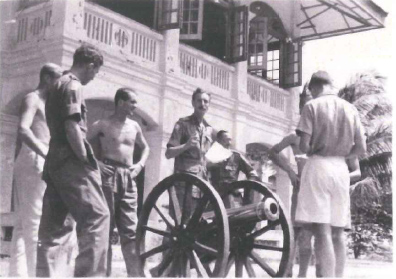 Officer's Mess
The former Colonial bungalows used to be the Officer's Mess and Barracks have been transformed into two luxurious Manors replete with six-star amenities including three-bedroom suites, outdoor terraces and private lap pools. A favourite place to stay for VIP guests, the Officer's Mess was previously used as a venue for welcome and farewell parties when an officer's tour of duty on the island is up.
There's an intriguing story among soldiers who had served on the island after the Second World War. In the last days before the British surrendered to the Japanese, British officers quickly buried any regimental silver in the front lawn of the Officer's Mess to prevent it from being captured by the Japanese. Some of the silver was recovered in Malaysia, while the rest might still be buried somewhere on the island.
The Barracks Hotel Sentosa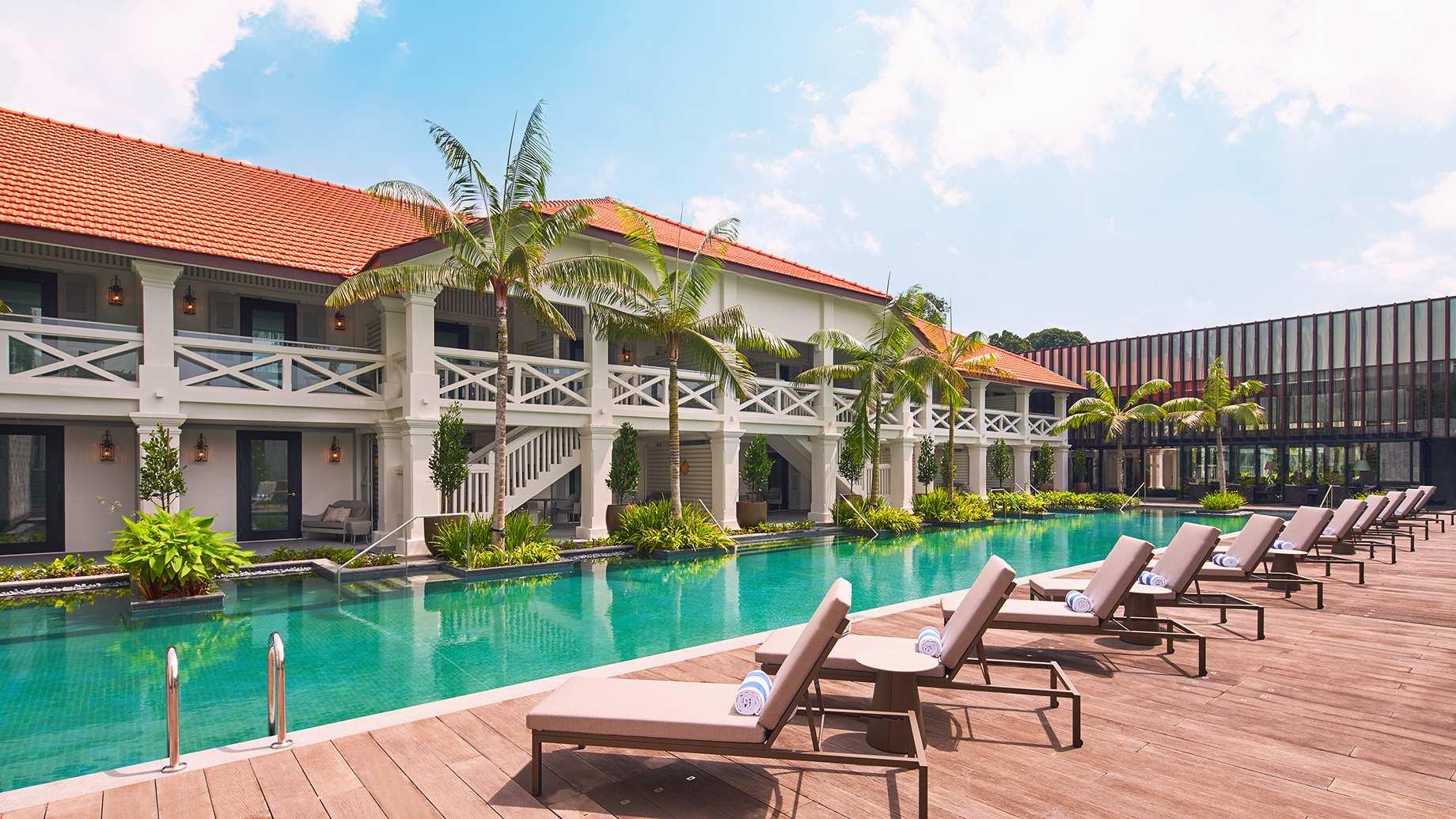 Sentosa's newest luxury resort, The Barracks Hotel Sentosa, comes with a storied past. It was formerly used as a military outpost during the colonial period. The two-storey buildings that now housed 40 lavish rooms and suites were briefly unused in the 1970s before it was turned into the Sentosa Tourism Academy.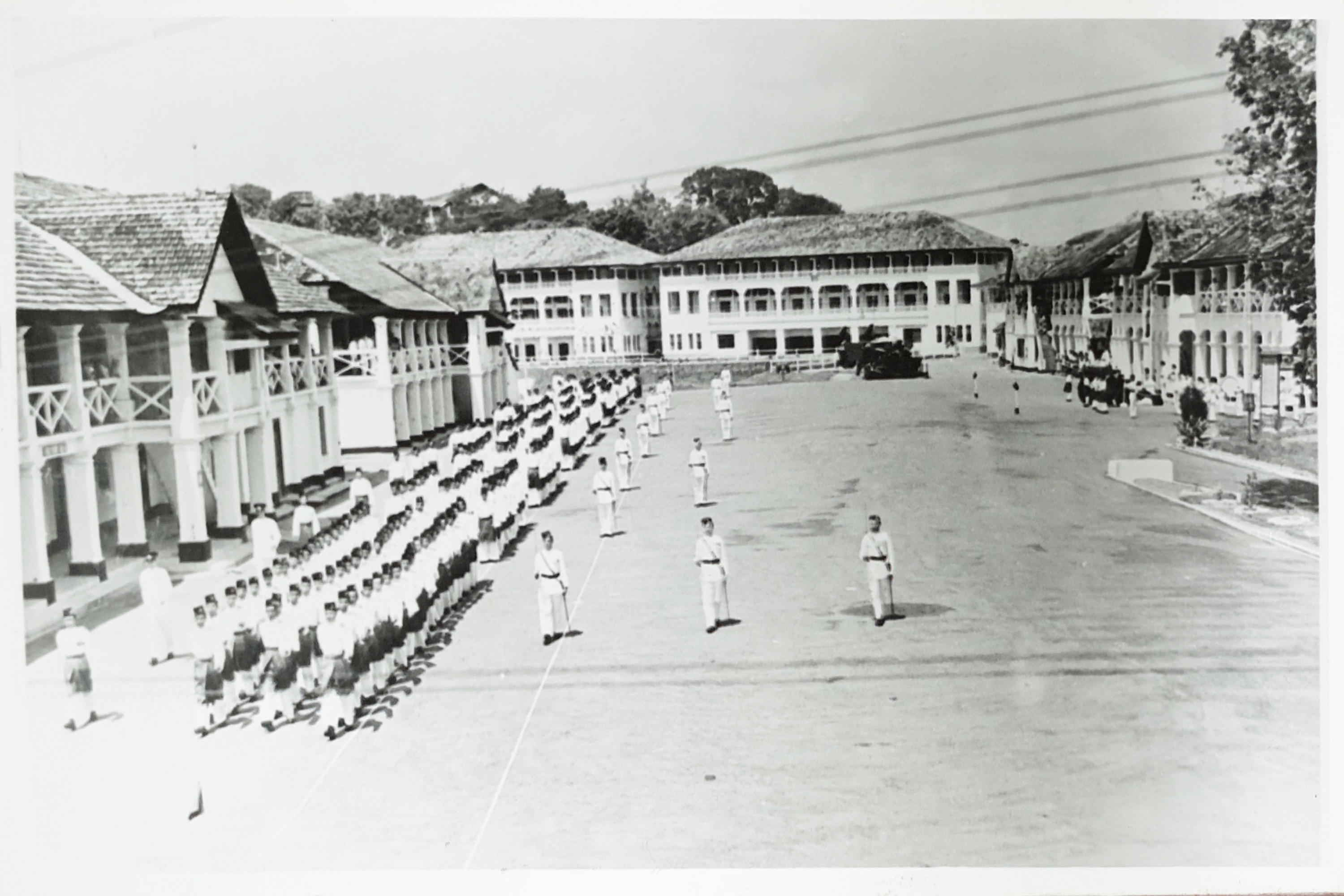 Parade's Square
Previously a pineapple plantation, the area, now known as Palawan Ridge, was developed into an all-sufficient barracks between 1896 to 1904. It comprised a central parade square, flanked by stone and brick buildings.
The Parade Square was, and still is, the centre of the activity, from antiaircraft gunners' training, passing out parades of locally enlisted personnel, assembly grounds for embarking troops to the front, to the awarding of unit honours and commendations. It is now used for weddings and other events.
By the 1900s, Blakang Mati had become a self-sufficient coastal fortification with forts – Fort Siloso, Fort Serapong and Fort Connaught – guarding the western and eastern approaches to the Singapore Harbour. Although soldiers worked at the different forts, most of them were housed in the Main Barrack Square.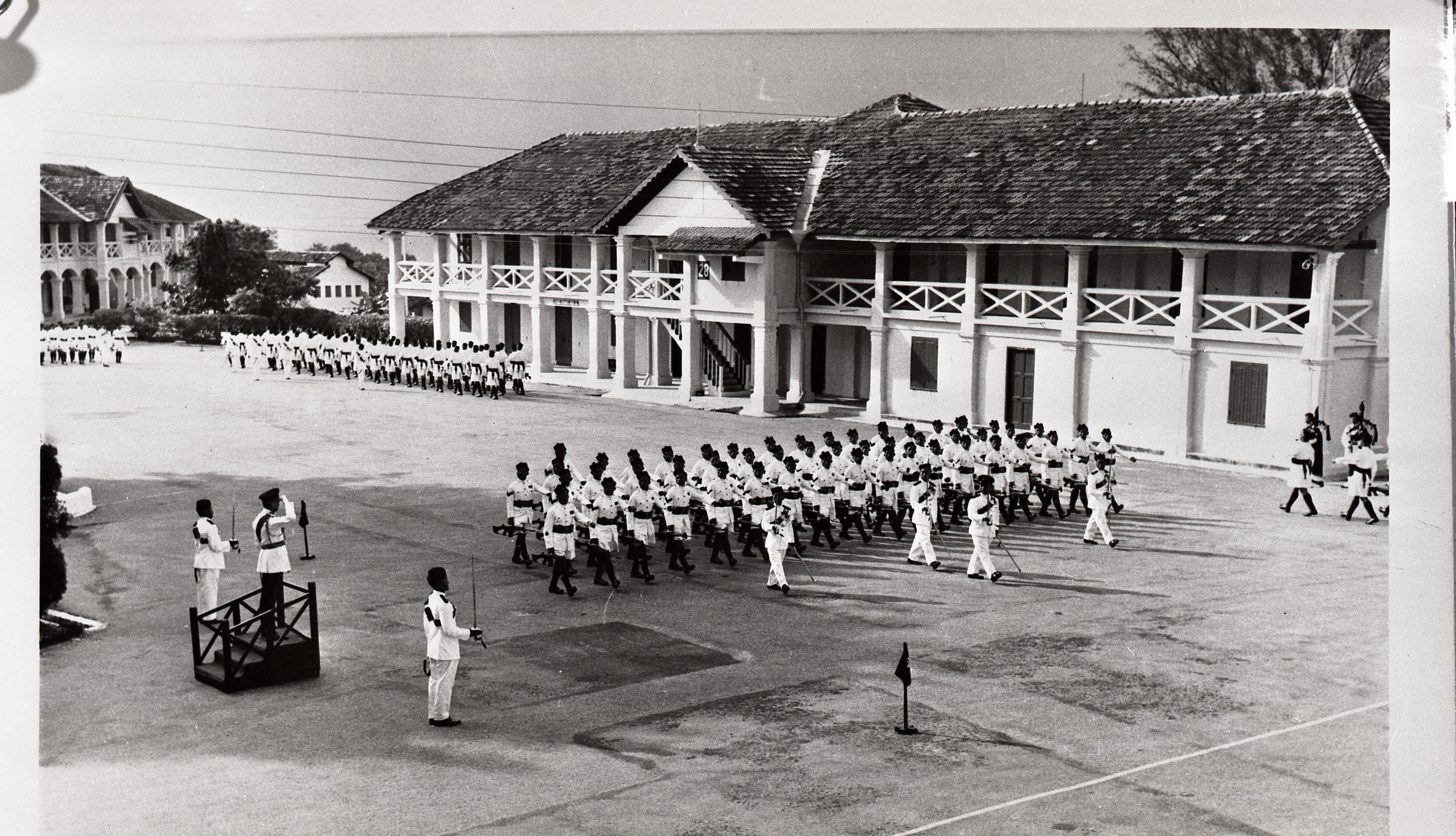 Field Marshall Sir Gerald Templer
Ceremonial parades were also held here for the visits by HRH Prince Philip, Duke of Edinburgh in March 1959, by Field Marshall Sir Gerald Templer in 1960 and by the then British Prime Minister of the United Kingdom, Edward Heath in 1961. It also saw farewell parades as the various units left the island. When the coast artillery was disbanded, the 1SRRA held their Farewell Parade at the Main Barrack Square on 18 March 1958. The Blakang Mati Parade Square has witnessed the history of this island and the changes it has been through.
---
By Arman Shah
Arman Shah is a former travel writer with fond memories of solo adventures in Southeast Asia. His work has appeared in print and online in publications such as Expat Living Singapore, AsiaRooms.com, SG Magazine, and HungryGoWhere.com among others. He now manages The Everyday People, a website featuring people stories and lifestyle content.