Nature Guide
GUIDE TO COASTAL TRAIL: NATURE WALK IN SENTOSA
By Arman Shah
Land or water? If you're undecided, why not enjoy the best of both worlds at Sentosa?
From the historical site of Fort Siloso to the pristine shores of Tanjong Rimau, the island's coastal trail has everything you want and more in a fun yet educational nature walk.
---
For more information about Sentosa's Nature Area Guidelines, click here for more.

How to Get There

There are several ways to get to Coastal Trail:
By Public Bus: Board Bus 123 and alight at Beach Station, transfer to Sentosa Bus A, C or Beach Shuttle
By Intra-Island Bus: Board Sentosa Bus A or C and alight at Siloso Point
By Sentosa Beach Shuttle: Alight at Siloso Point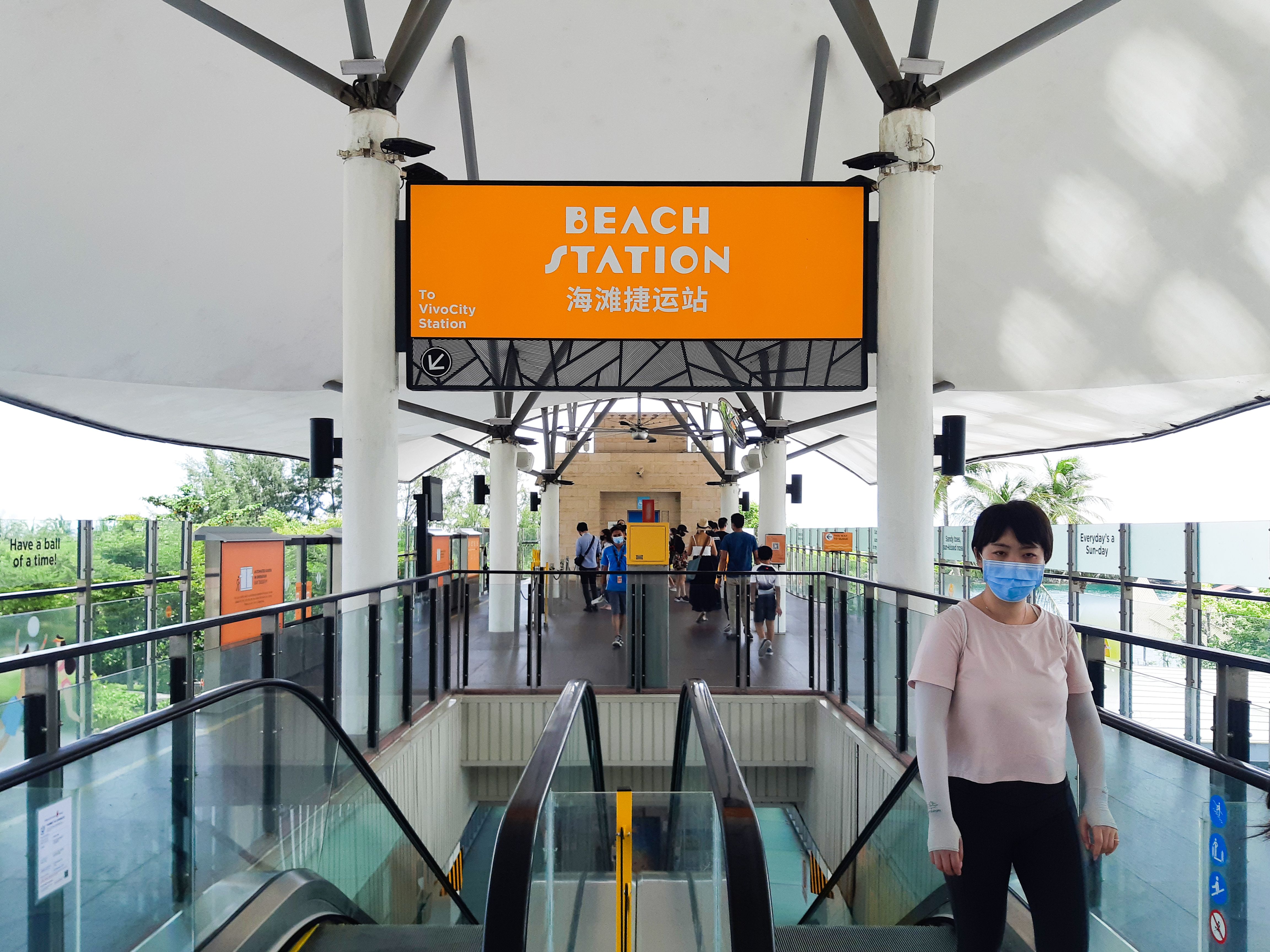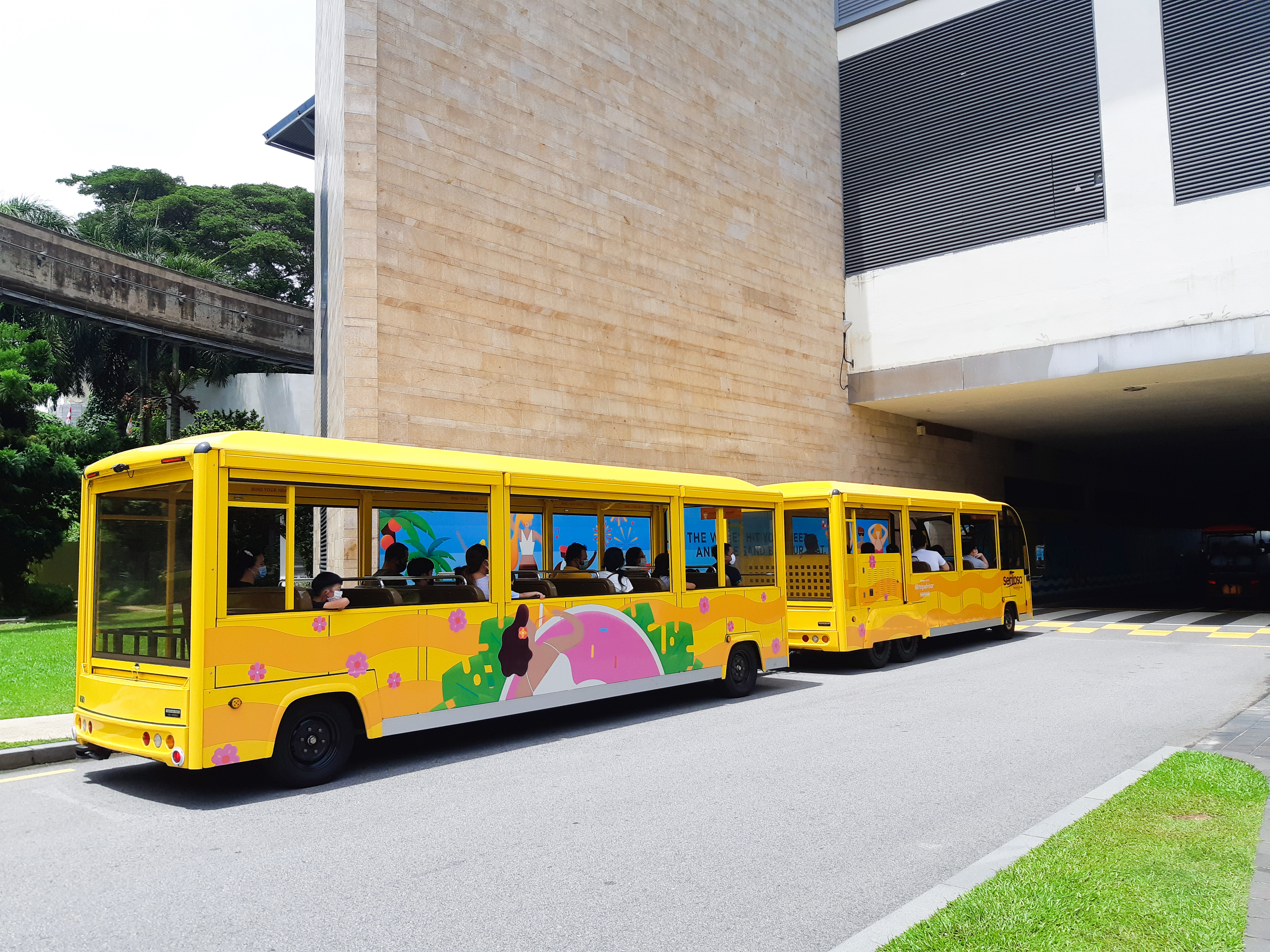 If you're taking the Sentosa Express from VivoCity, alight at Beach Station. From there, you can take the Sentosa Beach Shuttle and alight at Siloso Point.
Coastal Trail- Fort Siloso
Fort Siloso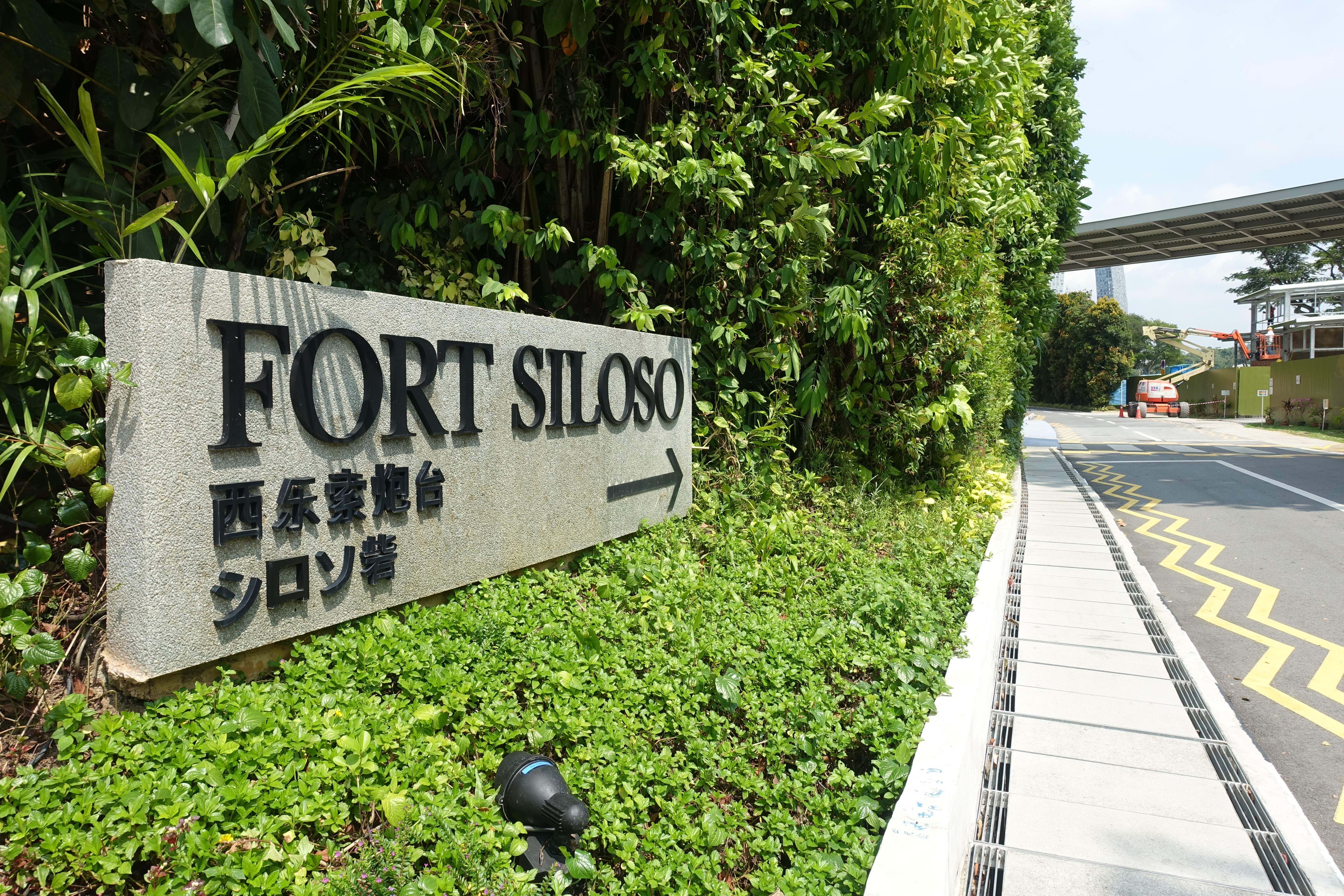 Erected on the western end of Pulau Belakang Mati – also known as the island of Sentosa to the rest of us – Fort Siloso is Singapore's last remaining preserved coastal fort. Under British rule, it's primary purpose was to protect cargo against enemy attacks.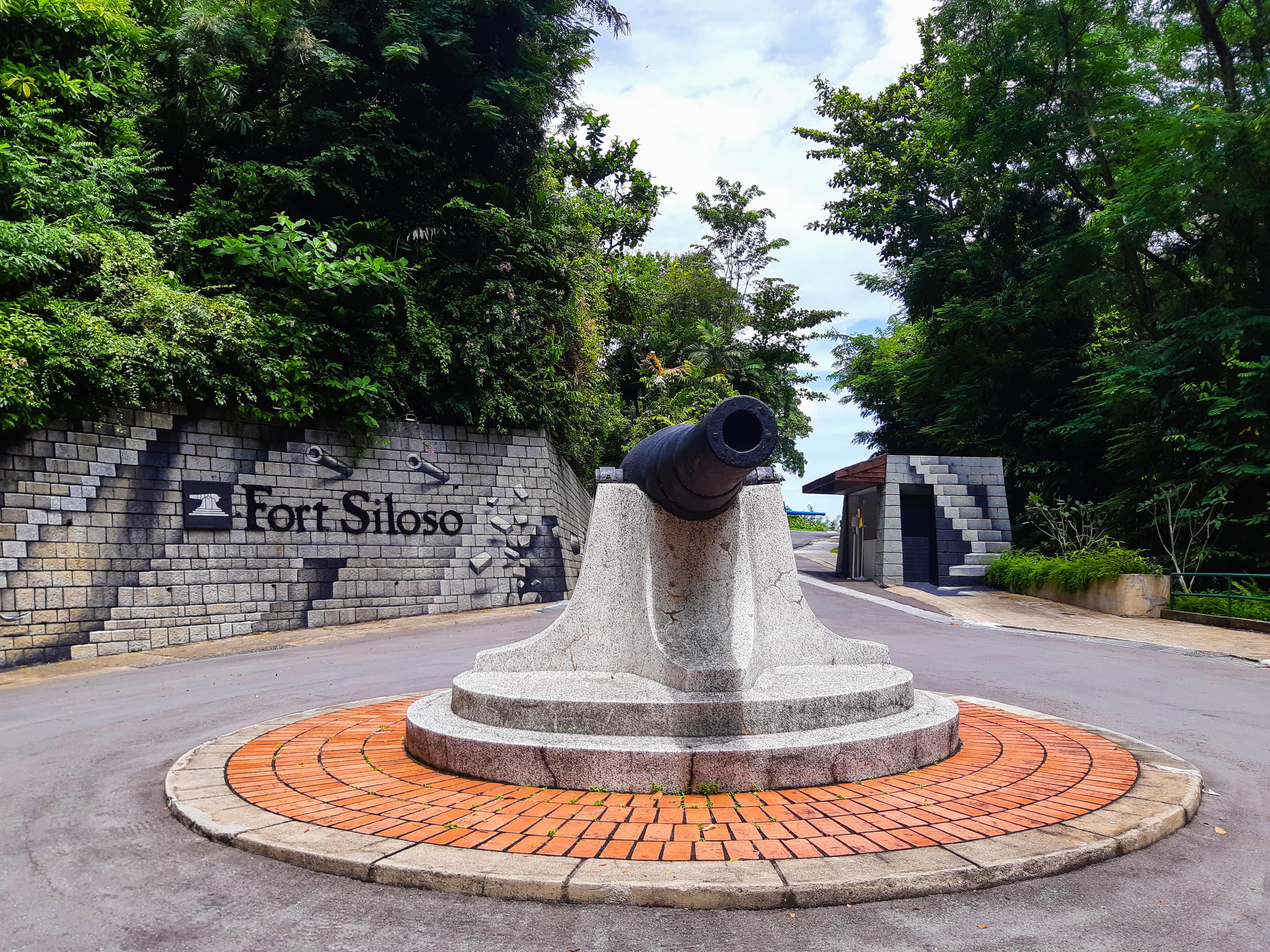 When the Japanese came to claim Singapore during World War II, the fort served as a site for many fearsome battles. Today, the fort remains a heritage landmark that offers a haunting glimpse into Singapore's past.
Fort Siloso Skywalk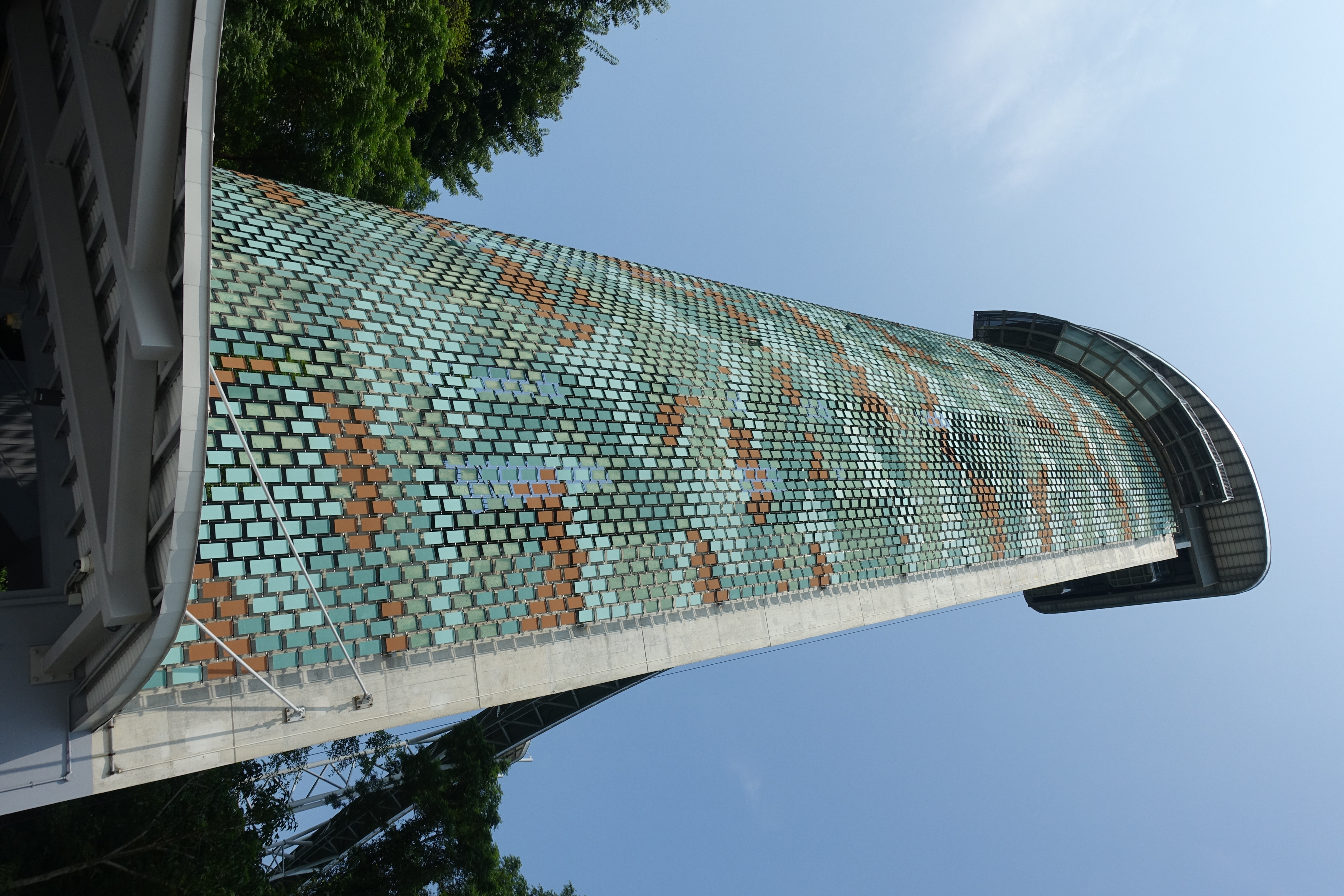 The first thing that will greet your eyes upon reaching Fort Siloso is an 11-storey high tower.
Take the lift to the top (or ascend the stairs if you're a serious fitness buff), and you'll reach the Skywalk, a bridge that will lead you to the fort.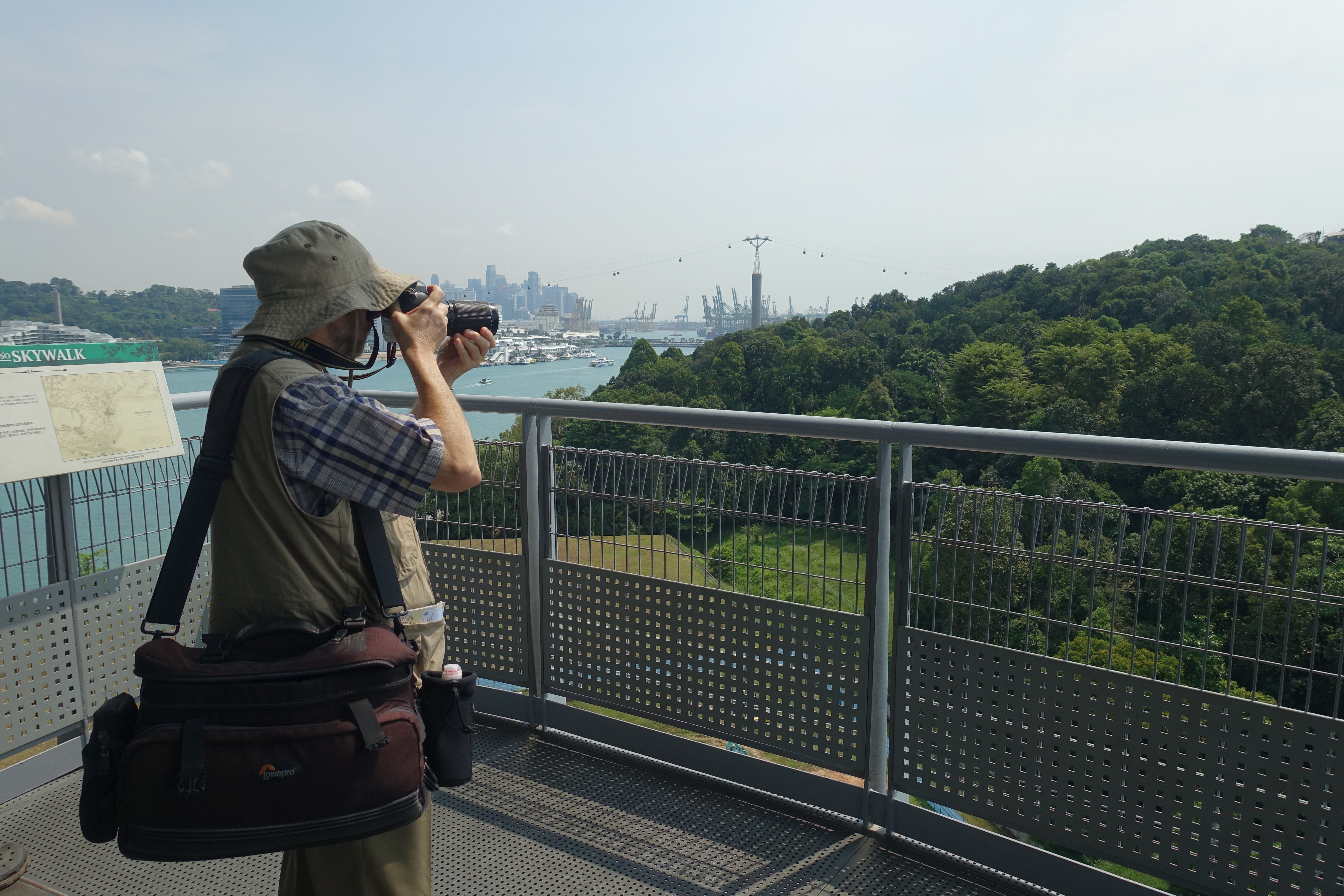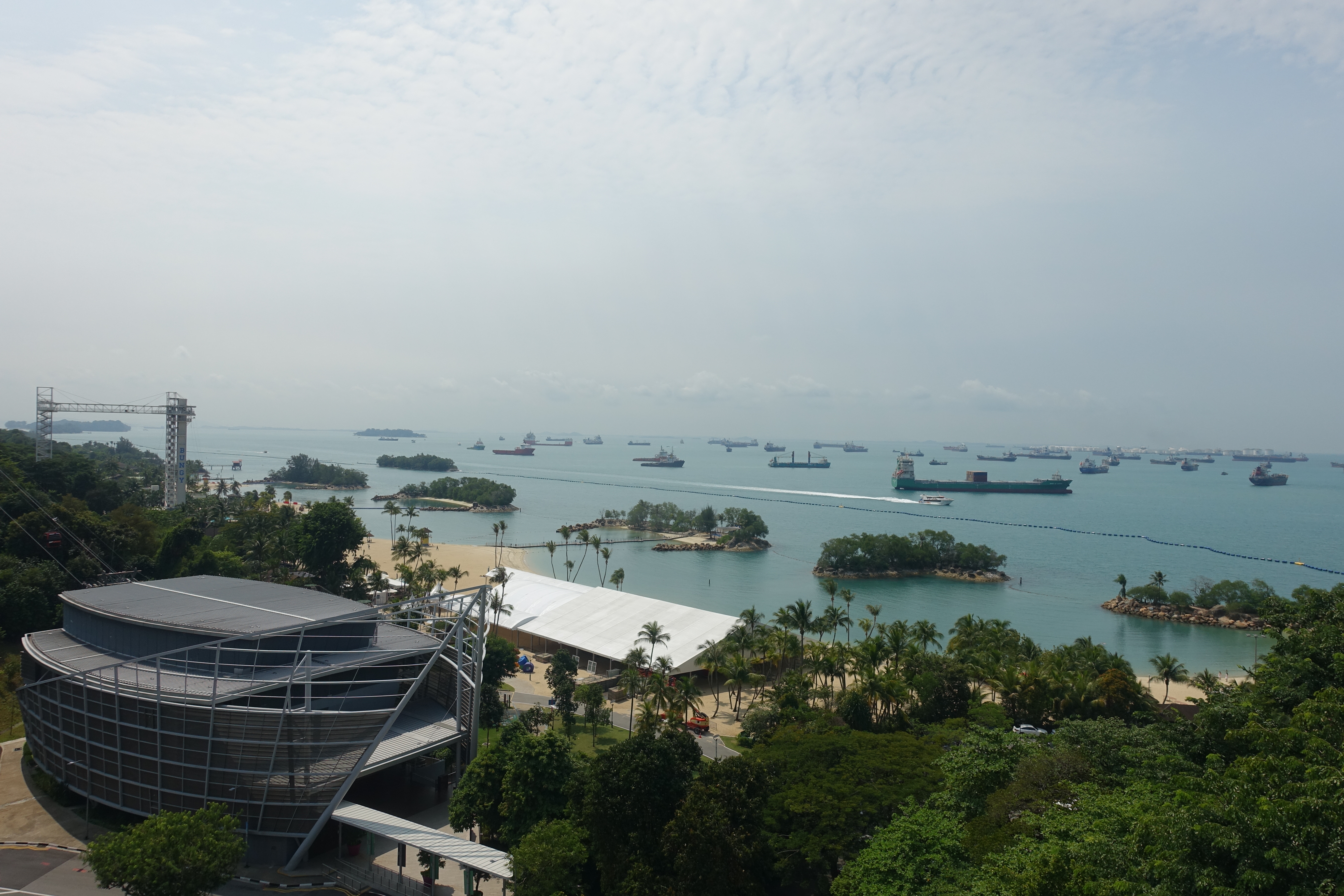 From high above, you can enjoy a panoramic view of Sentosa. This vista includes the Keppel Harbour and various Southern Islands off Singapore. Can you spot Sisters' Island and Pulau Tekukor?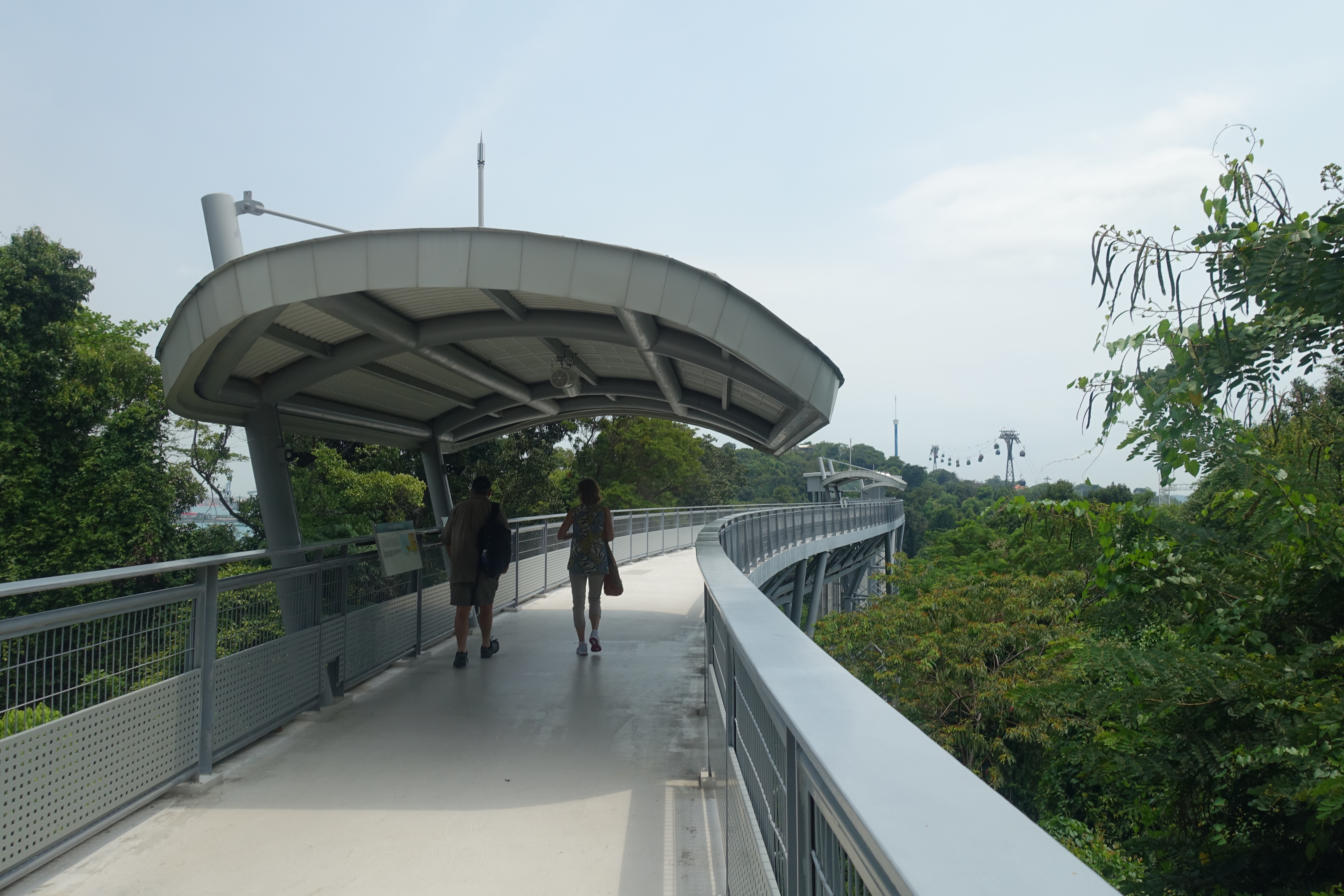 Every sheltered pit stop along the 181m-walkway also comes with information boards explaining the history of Fort Siloso and what you can expect to see during your exploration. This makes the Skywalk an excellent starting point for your walk.
Fort Siloso Heritage Trail
Once you've reached Fort Siloso via the Skywalk, you can choose between two walking trails: the Heritage Trail and the Gun Trail. The former is a great path to explore if you want to learn more about Singapore during its World War II days.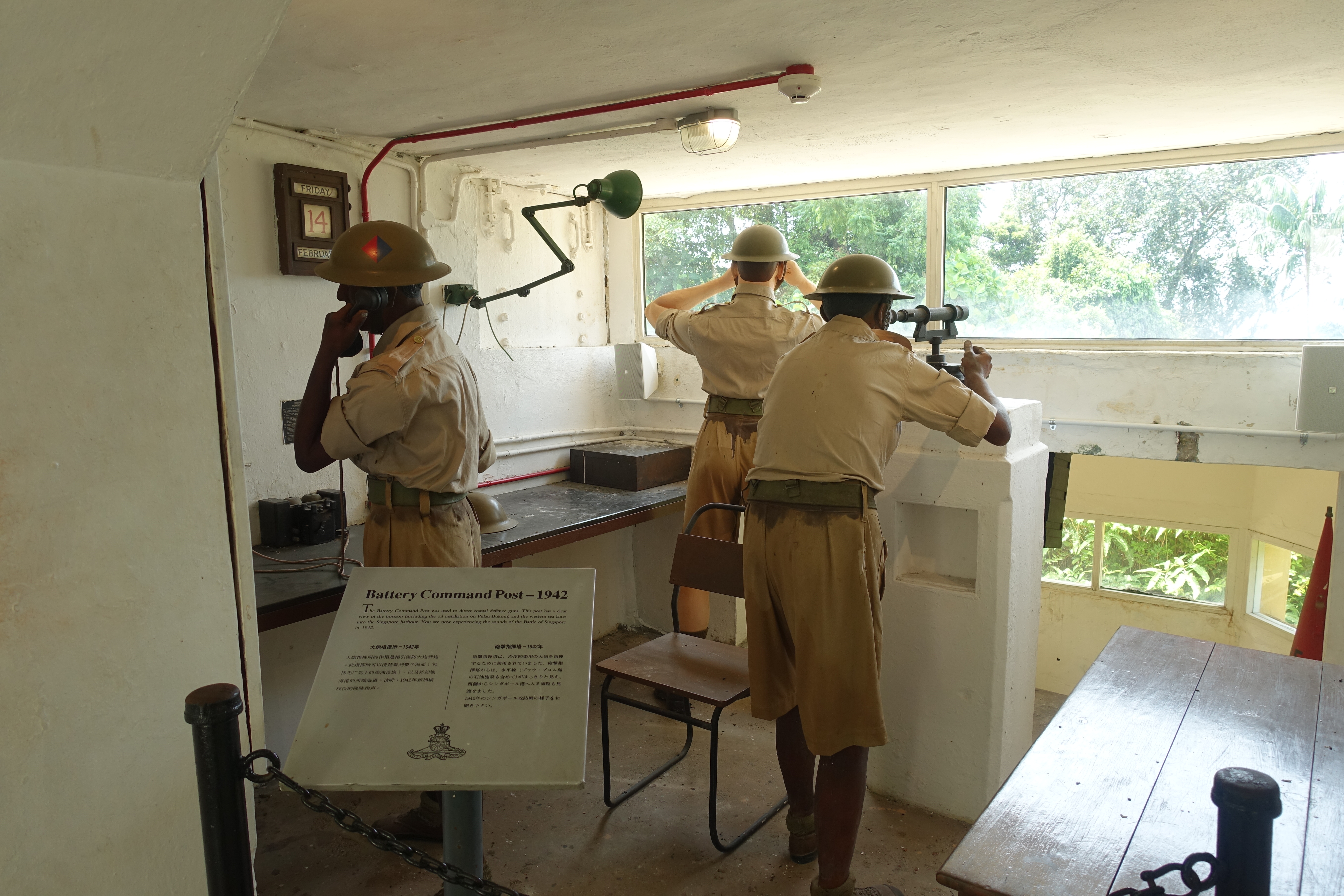 The first landmark you'll see on the Heritage Trail is the Battery Command Post. Made operational in 1897, it was used to direct coastal defence guns. It even features sounds of 1942's Battle of Singapore if you love a bit of realism injected into your experience.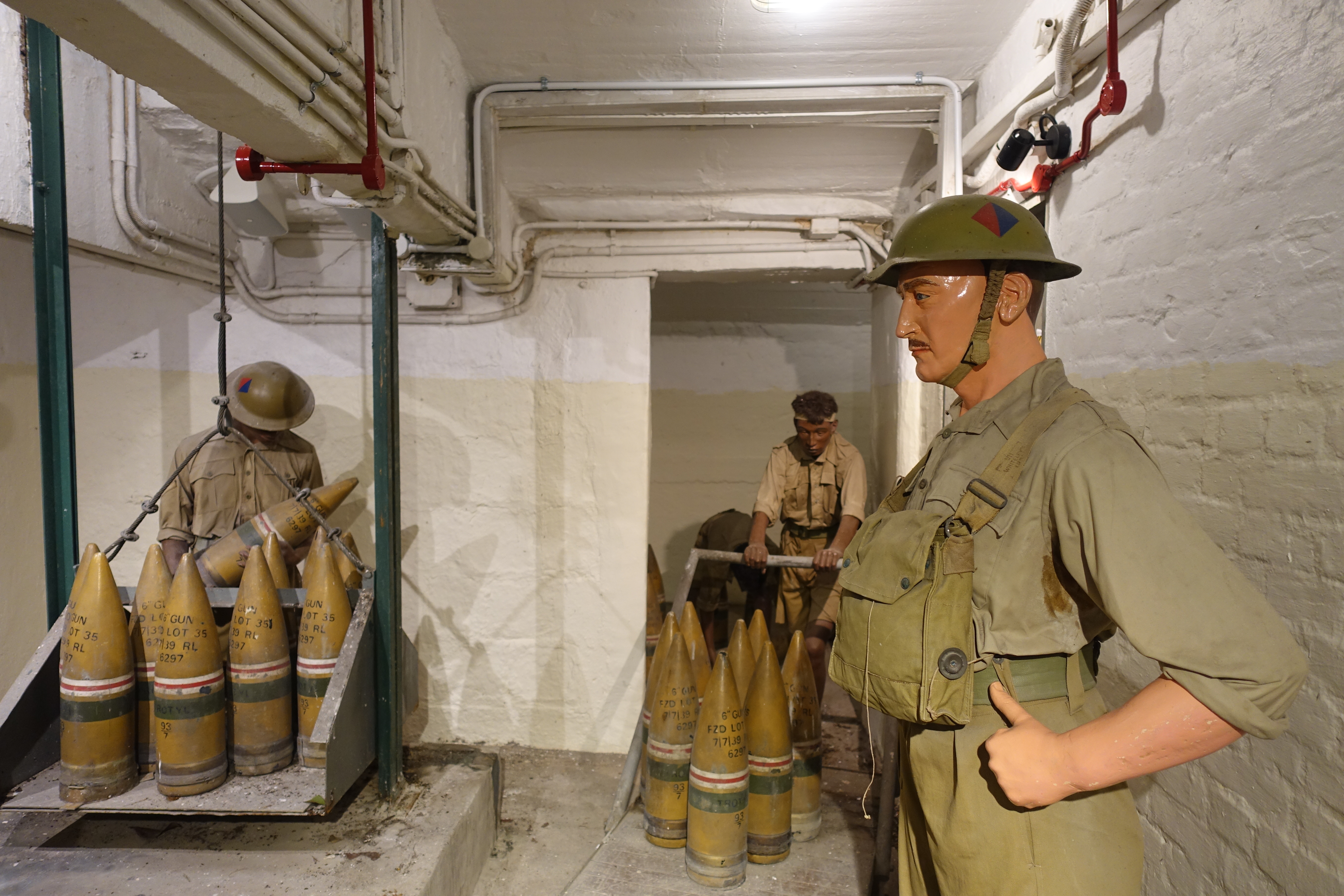 One of the more haunting experiences at Fort Siloso is exploring the underground tunnels, some of which were used to store ammunition, as illustrated by the soldier mannequins. Voice-overs will also be automatically played when you enter, so don't be alarmed!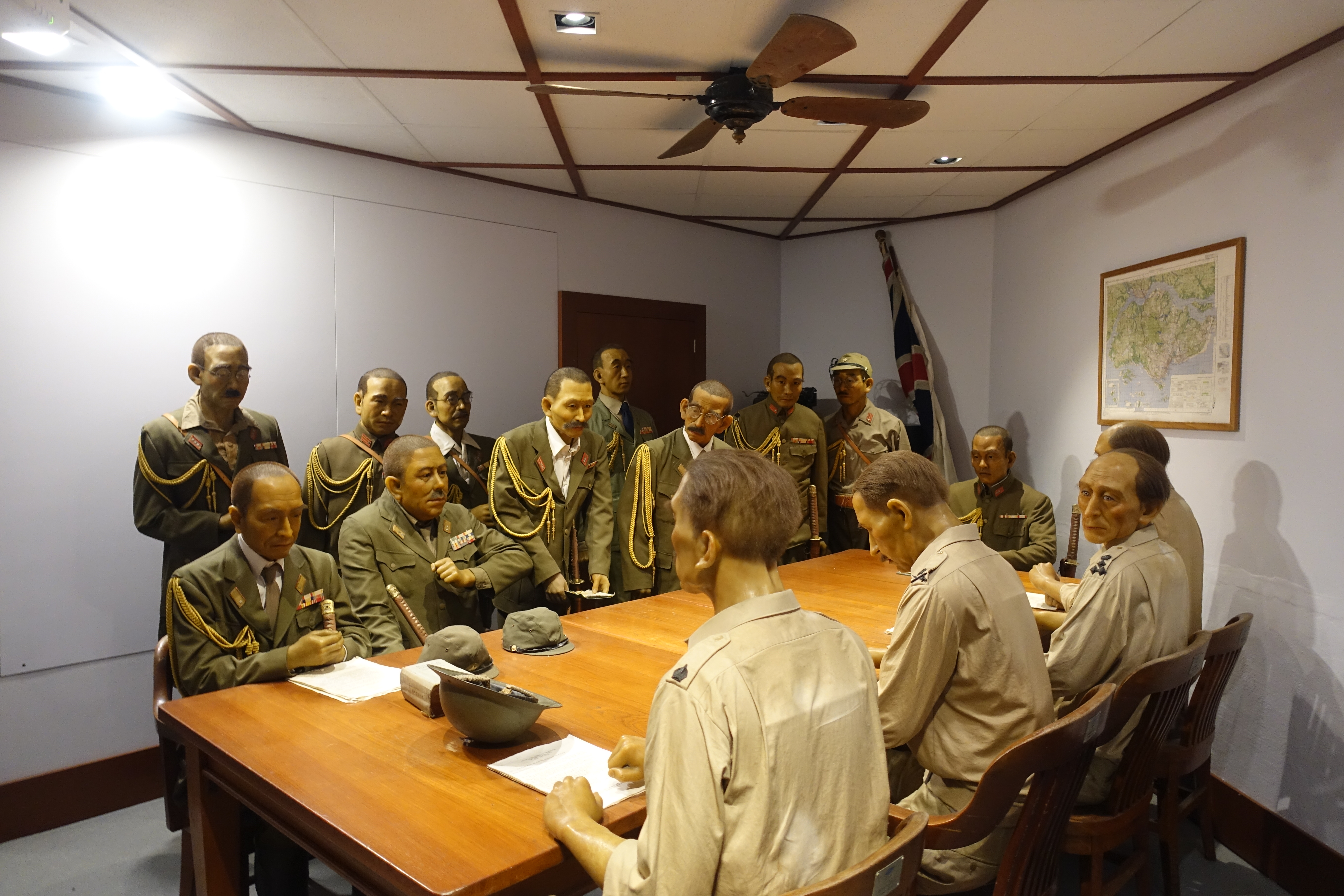 Check out these models of military leaders in an intense negotiation! At the Surrender Chamber – which formerly served as one of Sentosa's monorail stations – you can learn all about the Japanese invasion and trace the timeline of their occupation.
Fort Siloso Gun Trail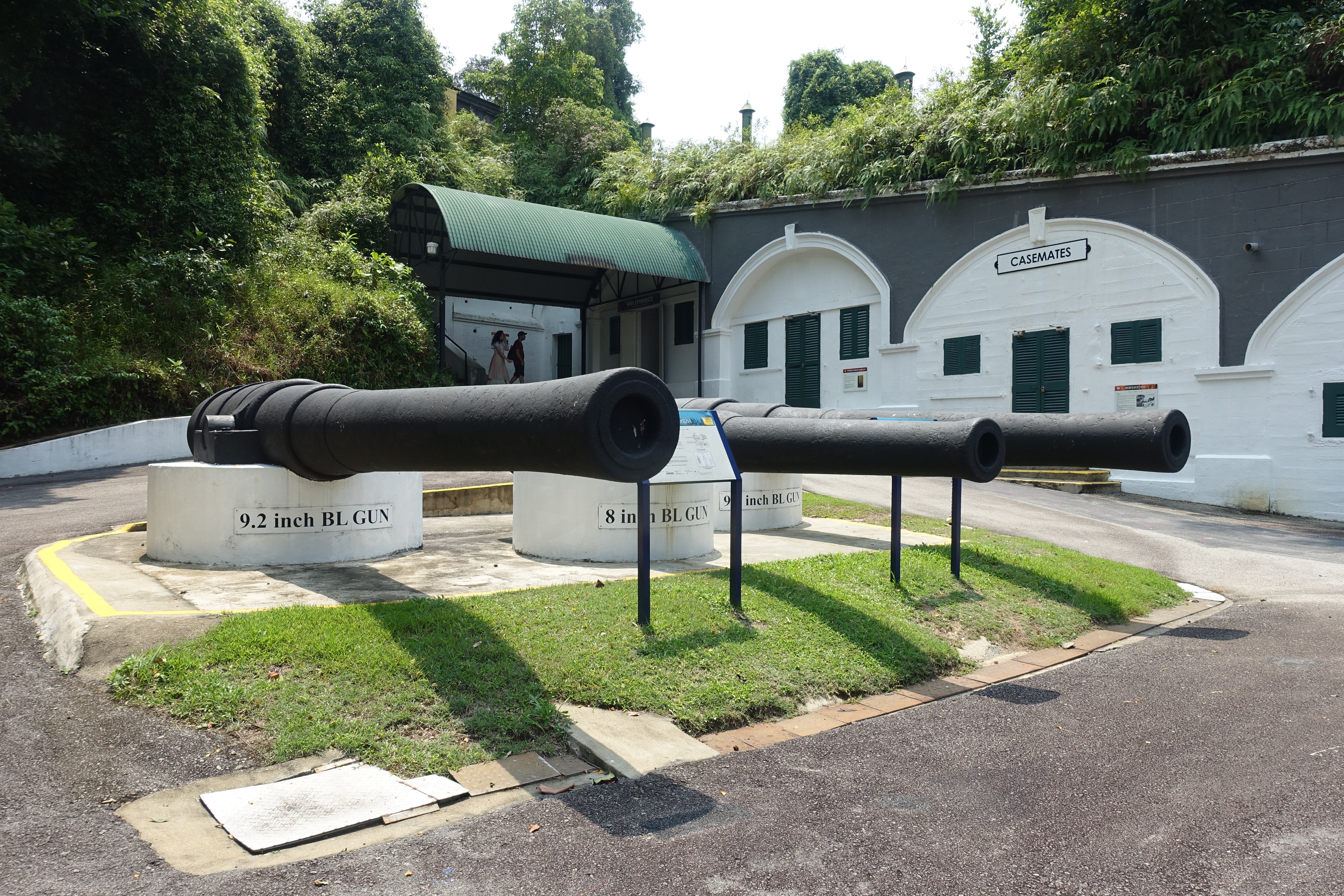 Military buffs will be salivating at the sight of coastal guns – or at least of their replicas – that saw action during the Battle of Singapore along Fort Siloso's Gun Trail. From the 7-inch Rifled Muzzle Loaders to the more modern 6-inch BL guns, these weapons met the standards of their time and will leave you in absolute awe.
Fort Siloso - Longyamen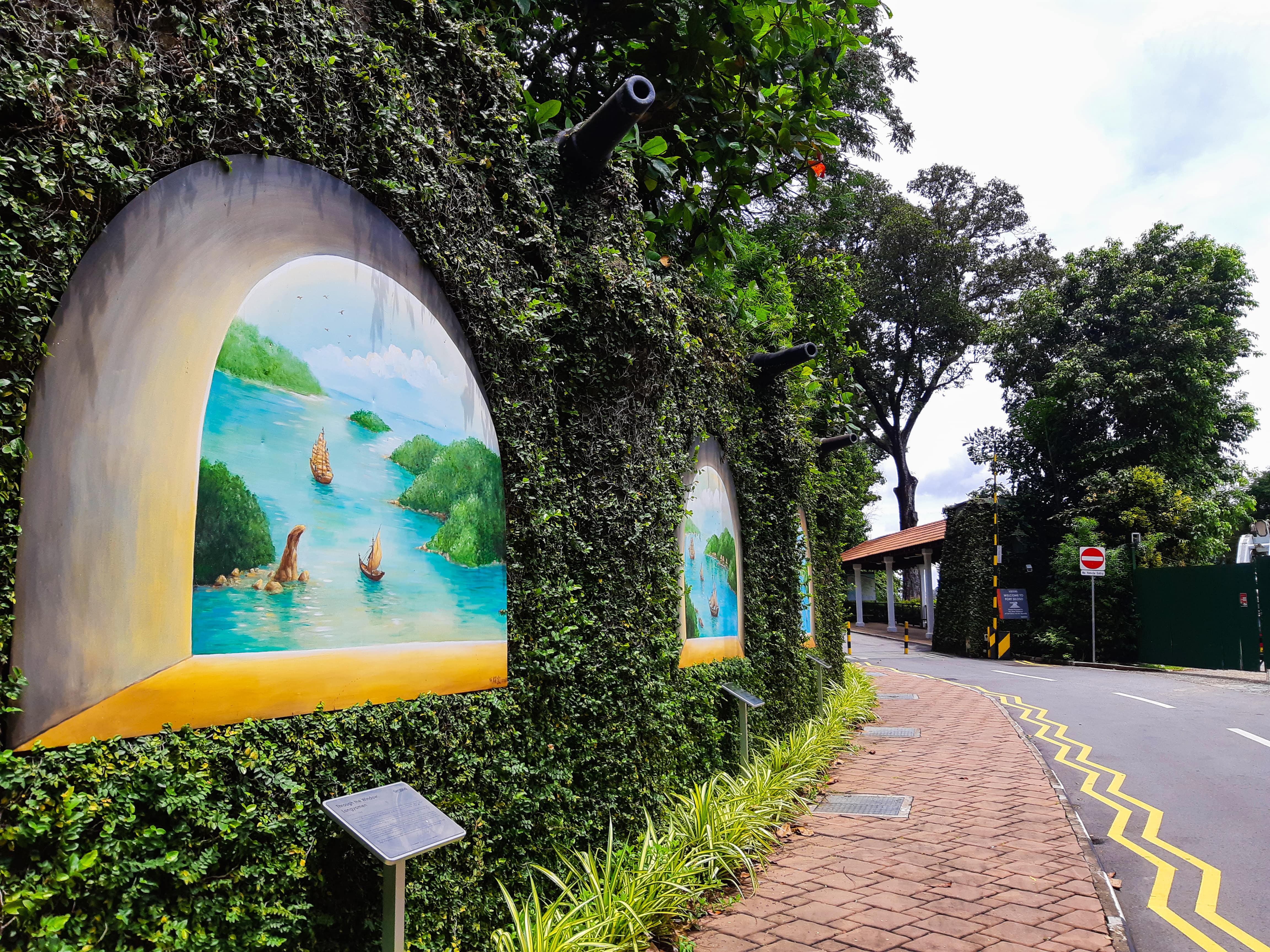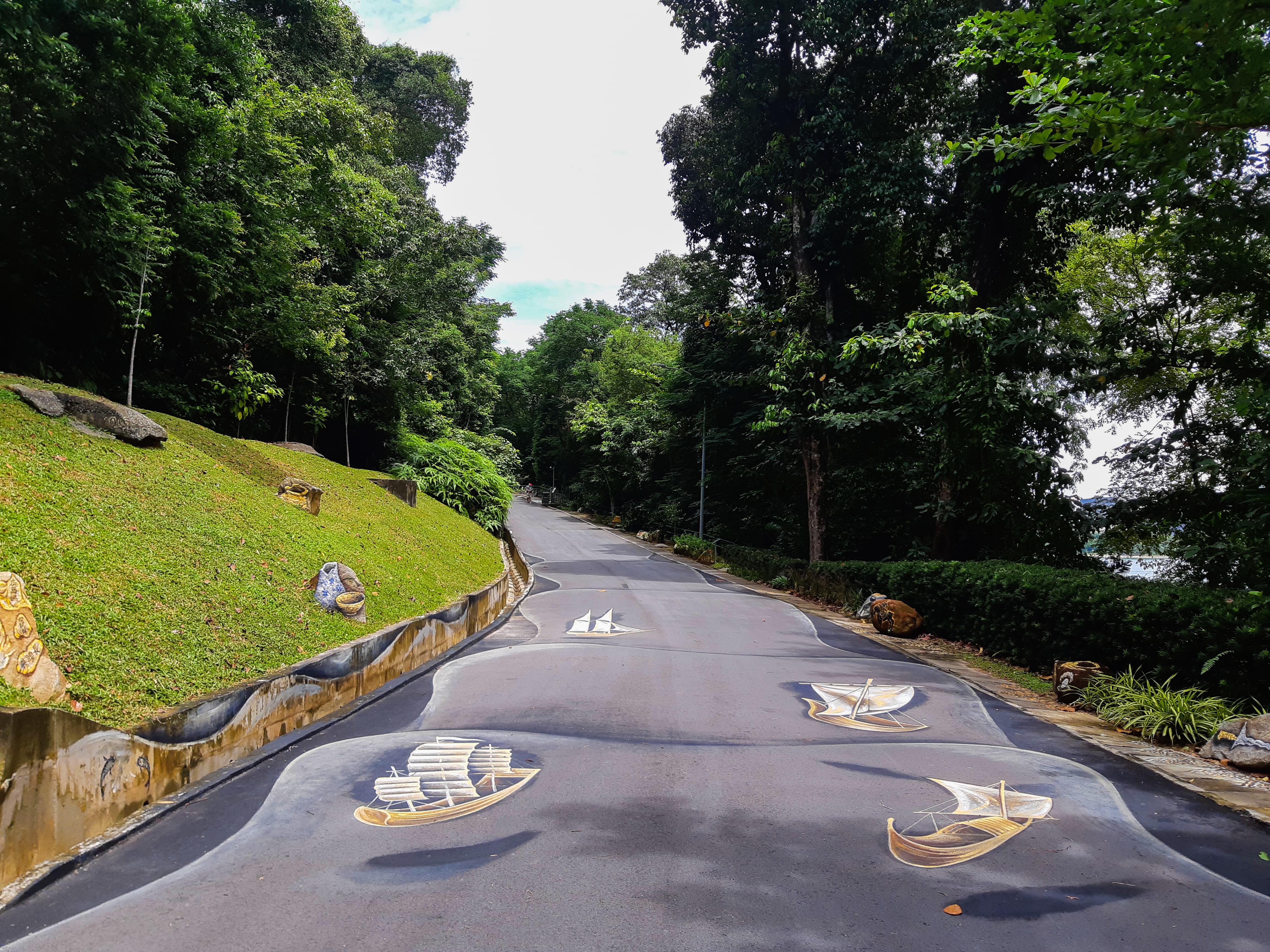 On your way down from Fort Siloso, you can appreciate the stunning artwork by Yip Yew Chong. Entitled "Through the Window: Longyamen", it showcases piracy in our waters back in the day.