Island Guide
GETAWAY TO THE SOUTHERN ISLANDS OF SINGAPORE
You can now travel to Lazarus Island directly from Sentosa


Save time on travelling and spend more time exploring the Southern Islands with new jetty services from Sentosa Jetty @Cove! Your trip has been shortened to just 15 minutes!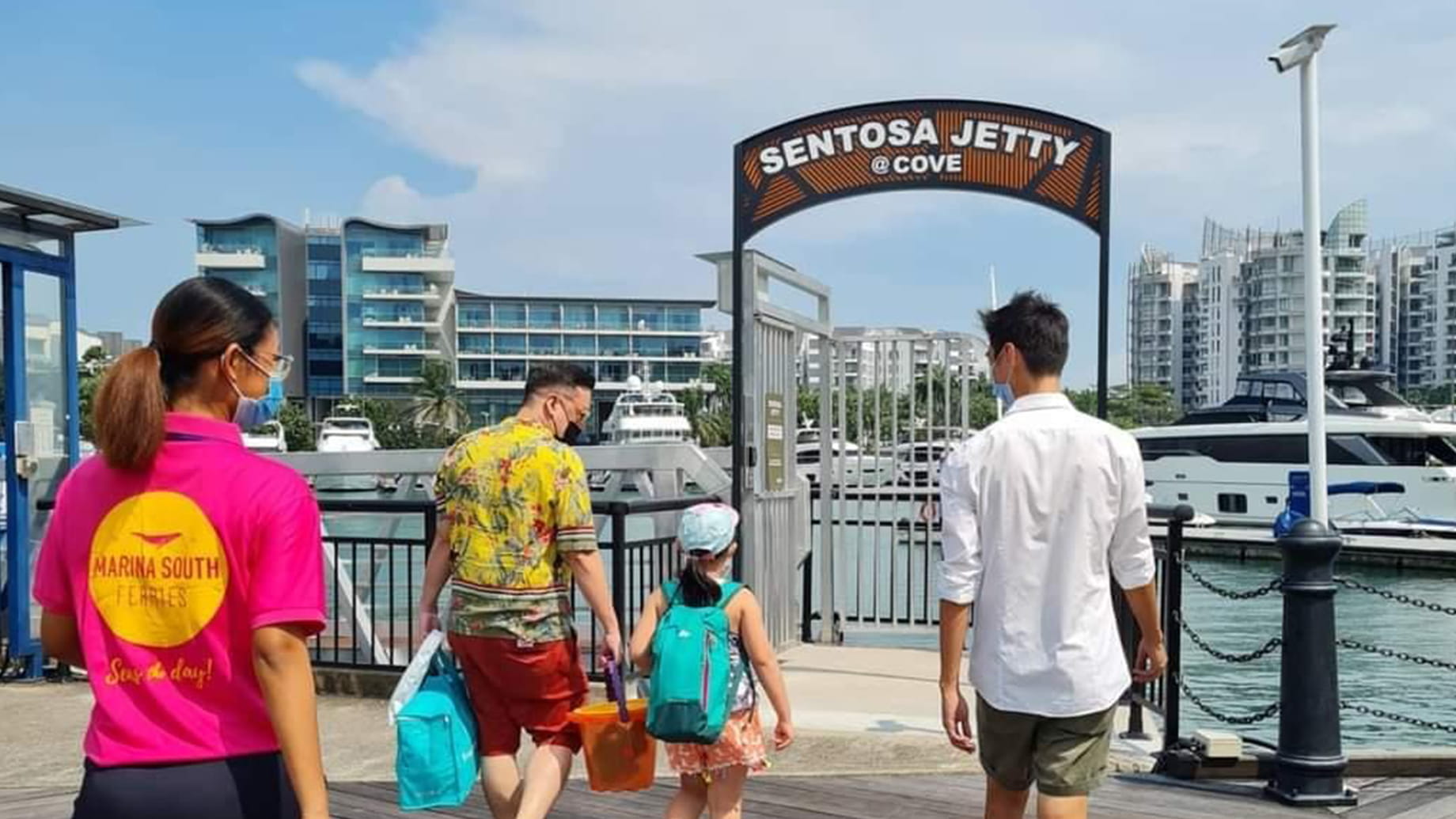 You can now go on an island-hopping journey from The State of Fun to Lazarus Island, and then explore Seringat Island, Kias Island and St. John's Island on foot. The ferry services are available during Fridays, Weekends and Public Holidays, perfect for your mini vacation.
Getting There
Before your getaway, book your tickets here and pick a slot that's best for you. Do note that there is limited space for each slot, so book your tickets fast!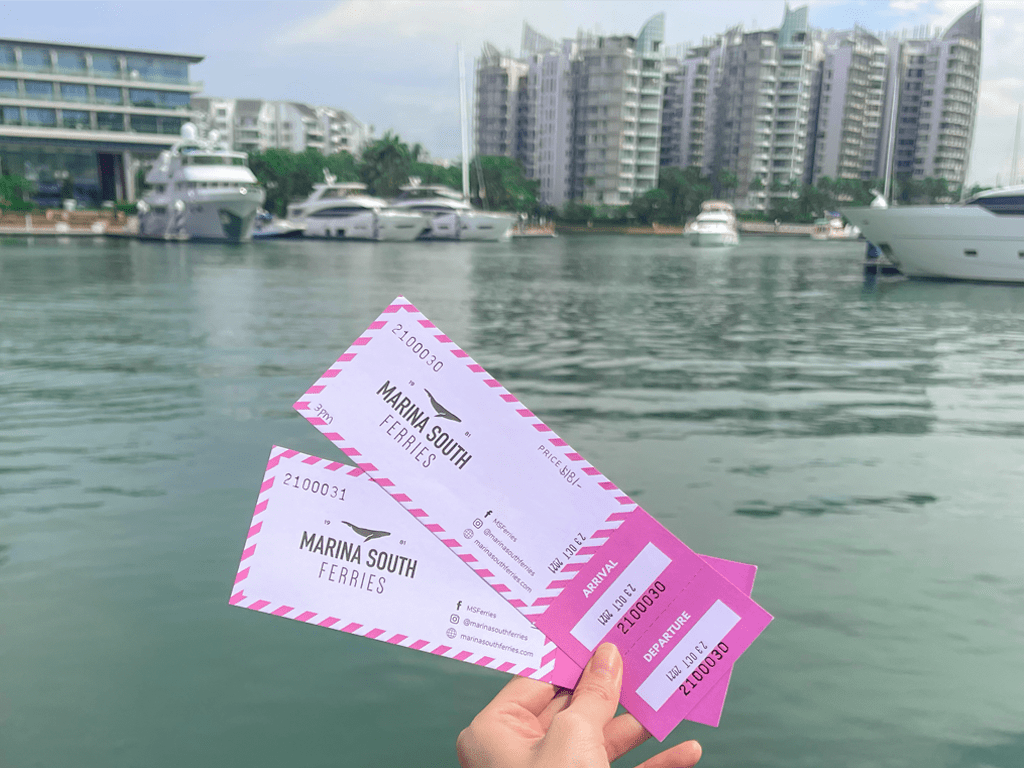 Here is a short guide on how to get to the jetty:
Head over to Sentosa Cove on the day of your booking
Sentosa Express and Intra Island Bus: Alight at Beach Station. Transfer to Sentosa Bus B and alight at Sentosa Cove Village.
Sentosa Cove Shuttle Bus: Board at HarbourFront Bus Interchange and alight at the Sentosa Cove Village drop-off point. The shuttle service is available at $2 per ride, available daily from 6.30am to 10.30pm.
Nearest car park: Sentosa Cove Village Carpark

Collect a physical copy of your tickets
Look out for a bright yellow ticketing counter located near the jetty
We recommend collecting your tickets 30 minutes before the scheduled departure time
Keep your tickets safe as you'll need to present them when you board to and from Lazarus Island.
Walk towards the jetty
It's located opposite of 7-11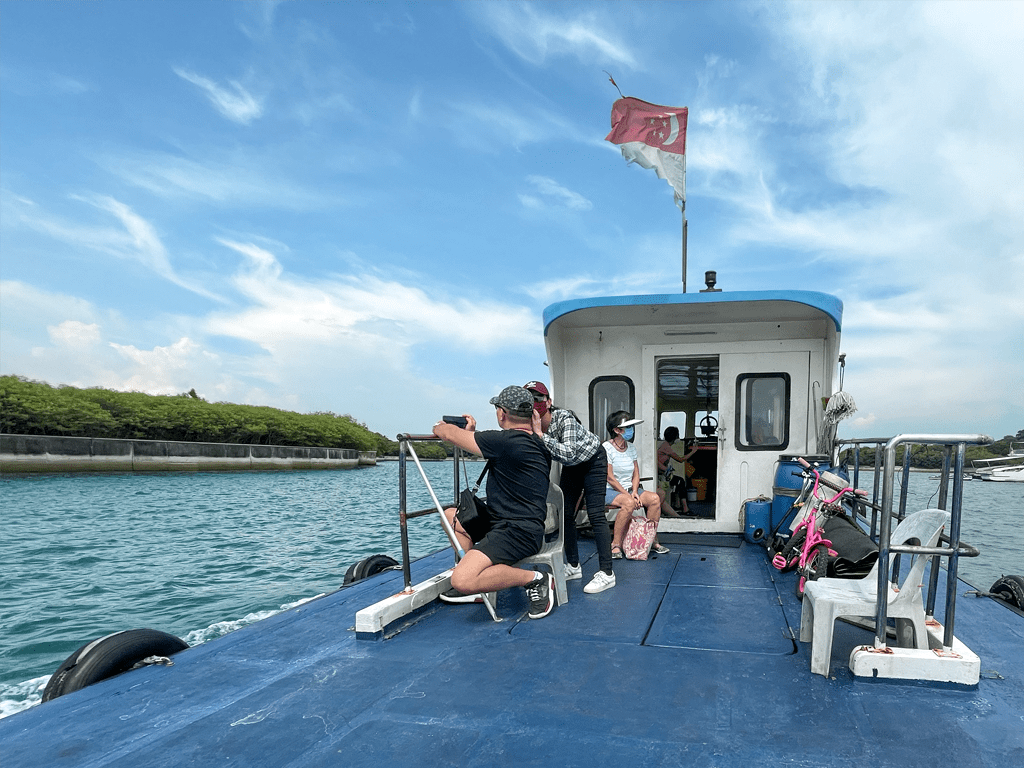 While you're on the boat, you can sit near the front of the boat to enjoy an enclosed setting or sit at the back for an open view. If you are in for some escapades, we recommend the latter so that you can enjoy the cooling sea breeze and the majestic view. Feel free to squeeze in some time for a photo against the sea waves!
Note: As there are no shops, vending machines nor drinking water points, you are encouraged to bring along adequate food and drinks for the trip. However, let's do our part to maintain the clean and rustic environment by packing the waste back for proper disposal.
Arrival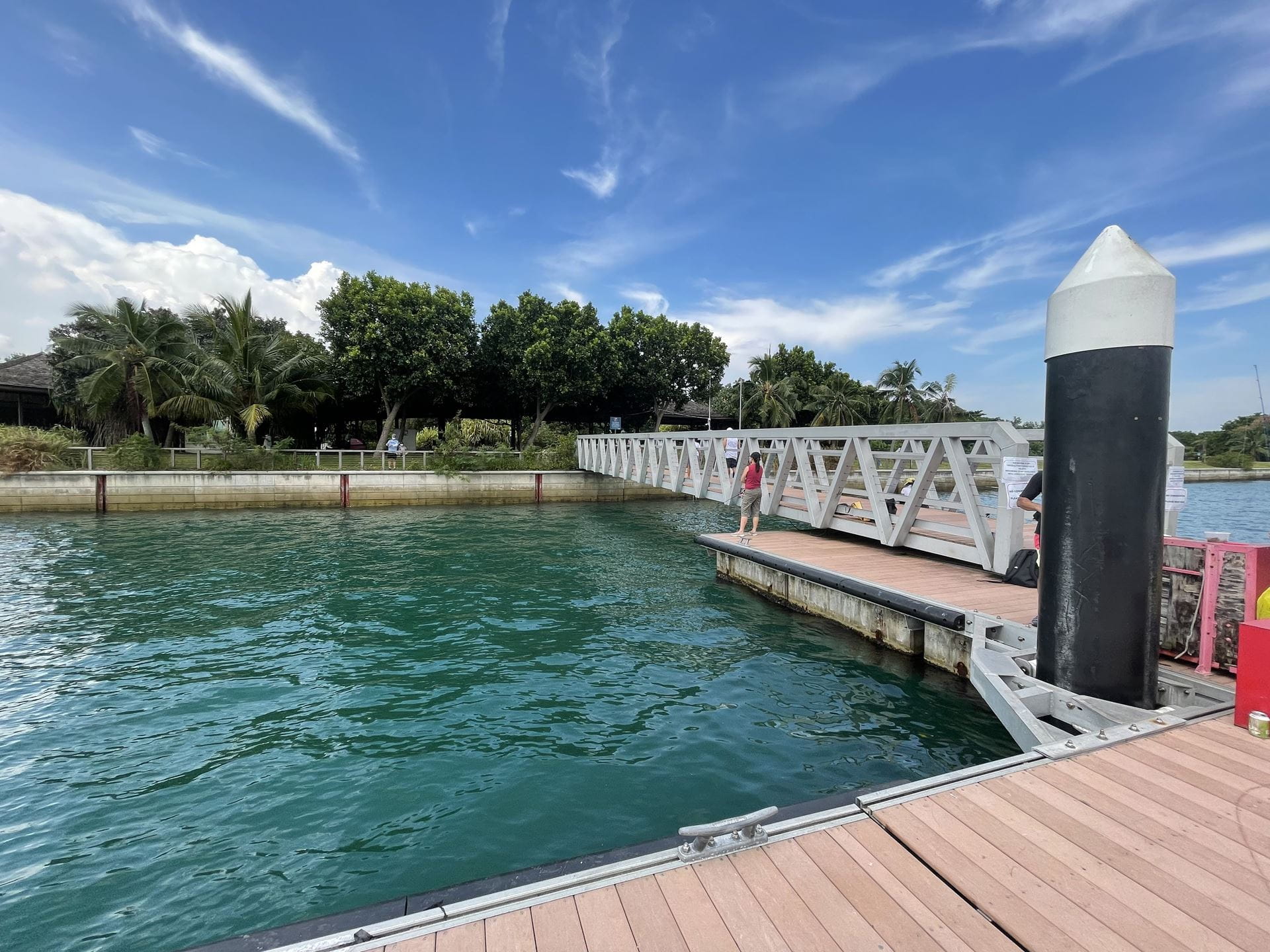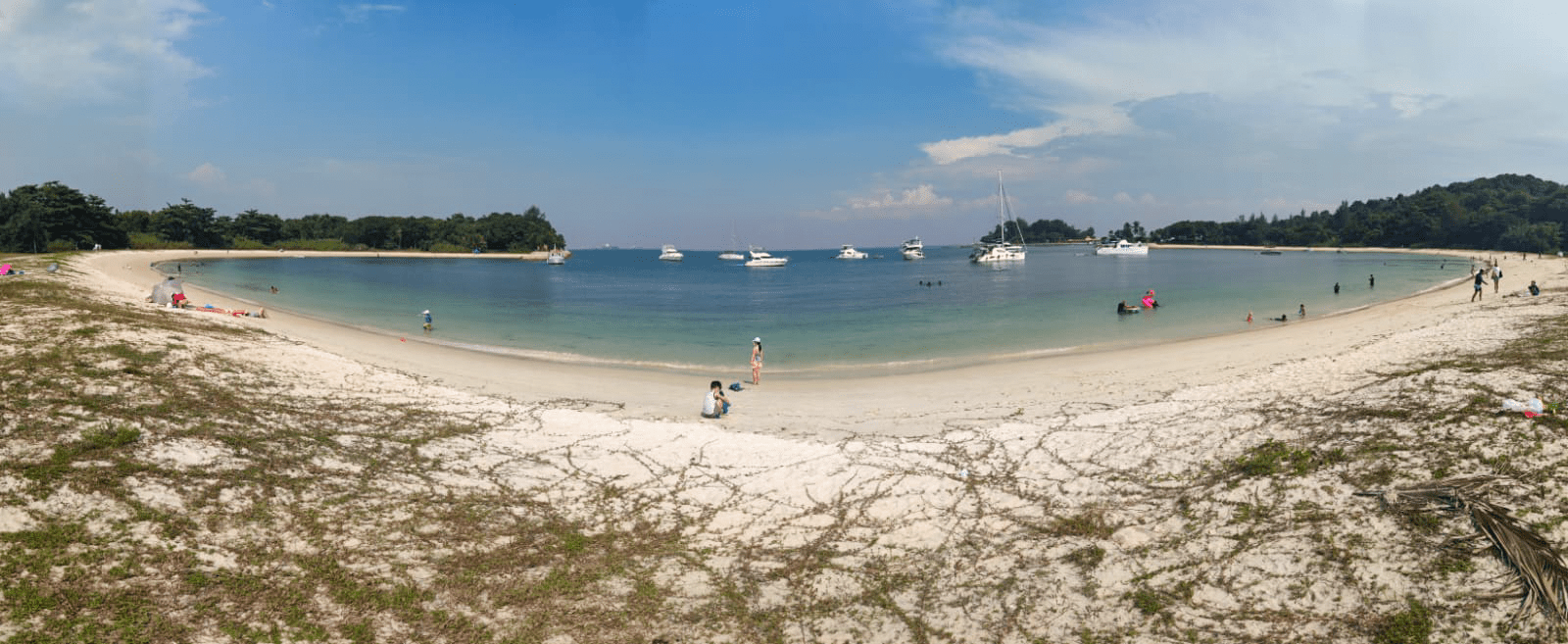 The boat ride brings you directly to Lazarus Island, where you get to enjoy the sandy white beach at Eagle's Bay. If you want to explore other parts of the Southern Islands, St John's Island is accessible via a man-made causeway. It'll take you about 15 mins to reach if you're walking there.
What can I do on the island?
Exploring Southern Island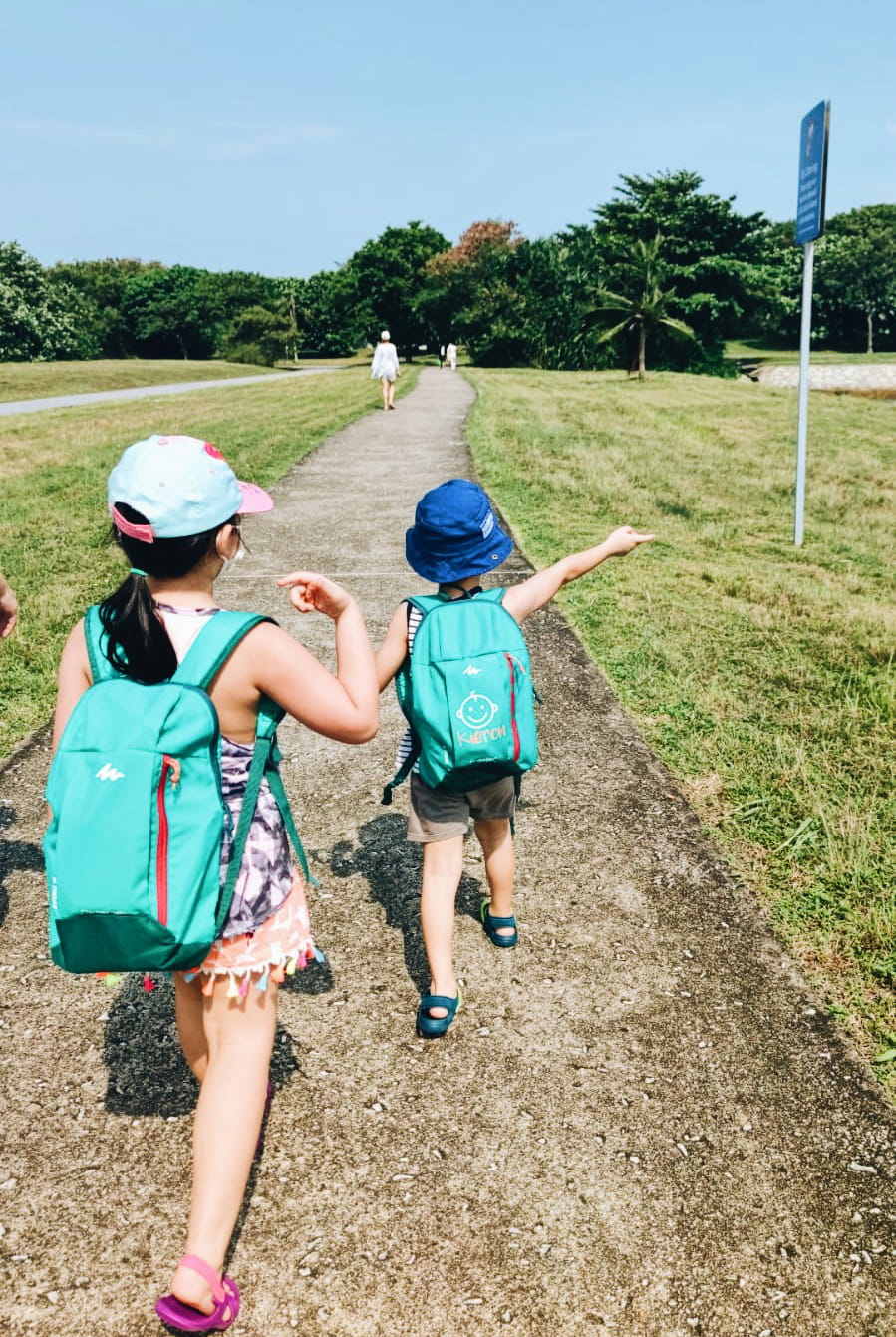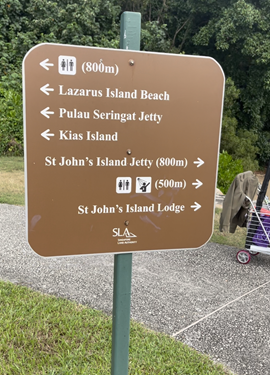 Connect with nature and go for a trek! The island is connected to St John's island, about 800 metres away from Lazarus Island.
Make time for nature and learn to enjoy your surroundings as you seek to reconnect with nature and disconnect from work.
Cycling
One sighting you'll see is people cycling back and forth. If you want your share of the fun, you can visit bring your own bicycle for a cycling expedition around the island (no extra fees for bringing your bike on board the ferry)!
Swimming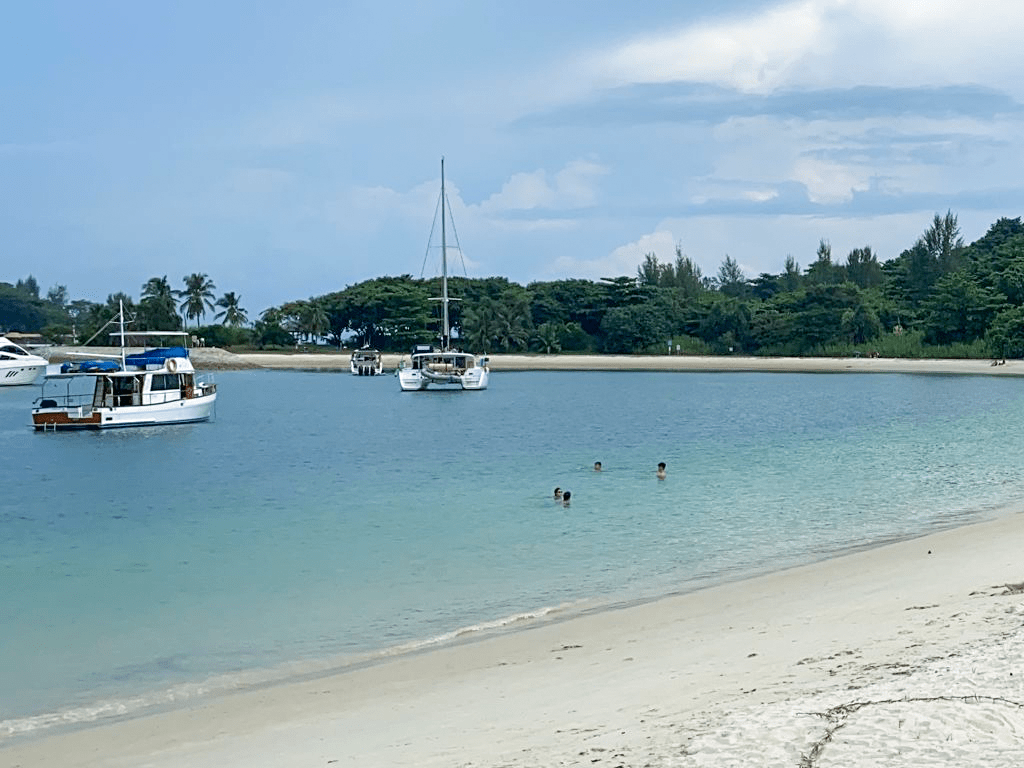 Swim all you want at Lazarus Island's pristine waters, so do make sure you bring the appropriate attire along!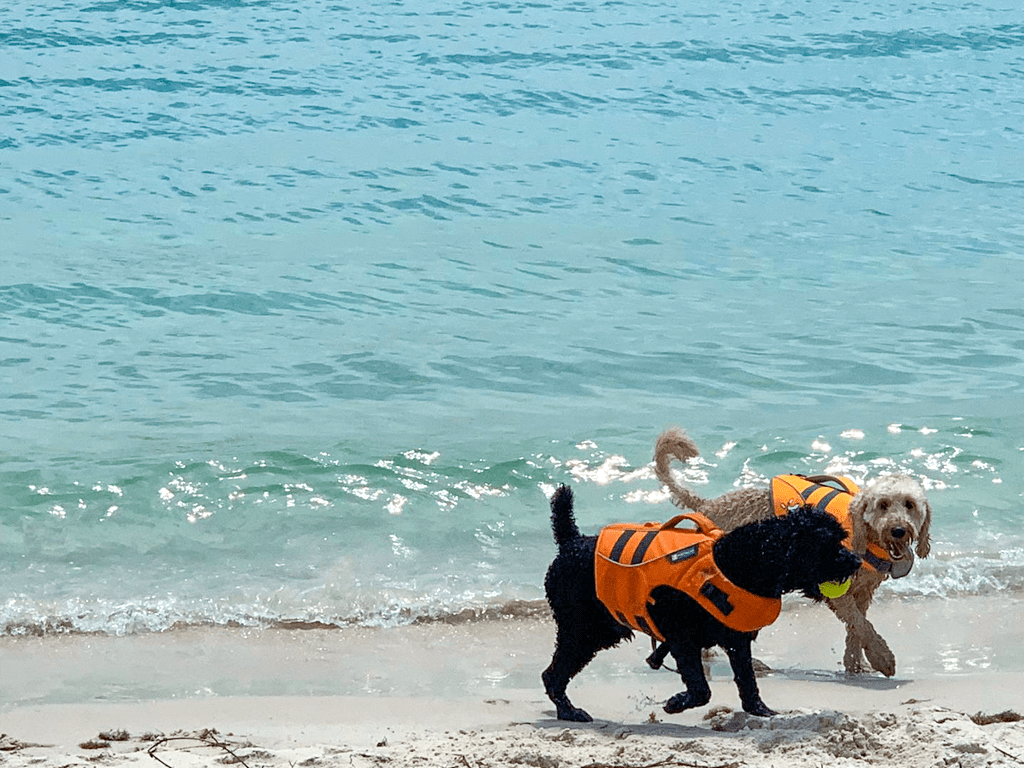 You can have a splashing good time with your furry kids too!

Picnic and chill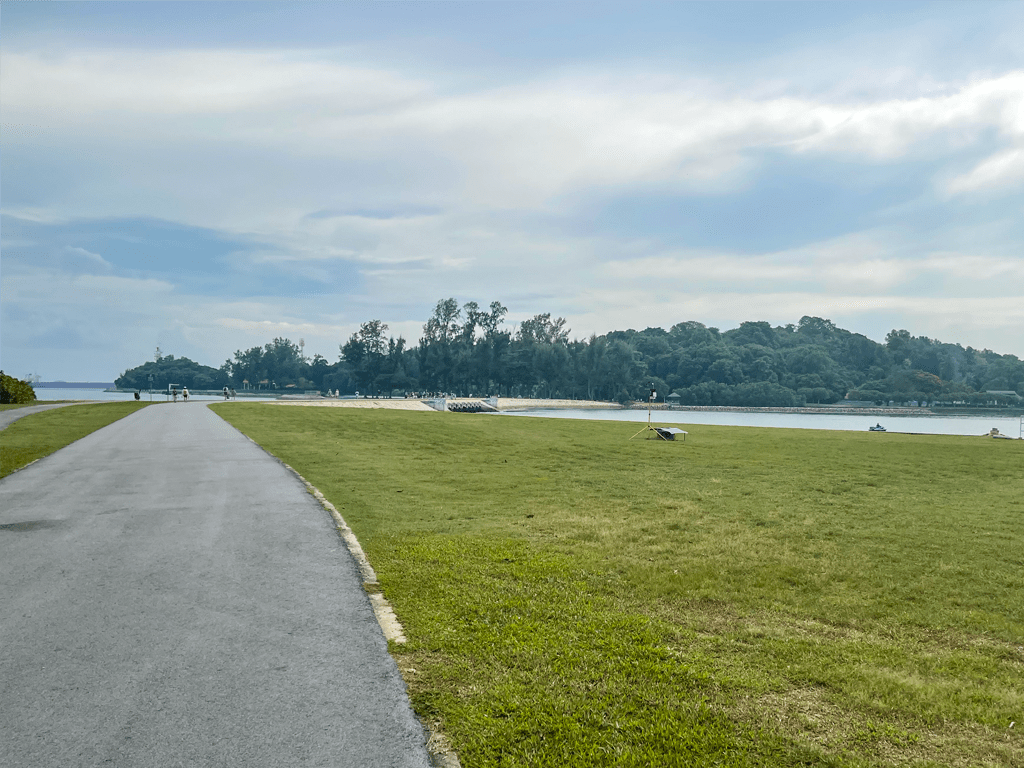 Set up a picnic at the beach or any grass area along the jetty for a sand-free picnic. Bring board games or painting kits along to keep you and your company entertained!

You are also advised to bring your own food to the island. If preparing picnic delights is a hassle, we recommend you to visit Quayside Isle before boarding. Quayside Isle at Sentosa Cove has an array of food options. Choose from authentic Spanish food to Asian-fusion cuisines. Buy what you like and bring it to the island!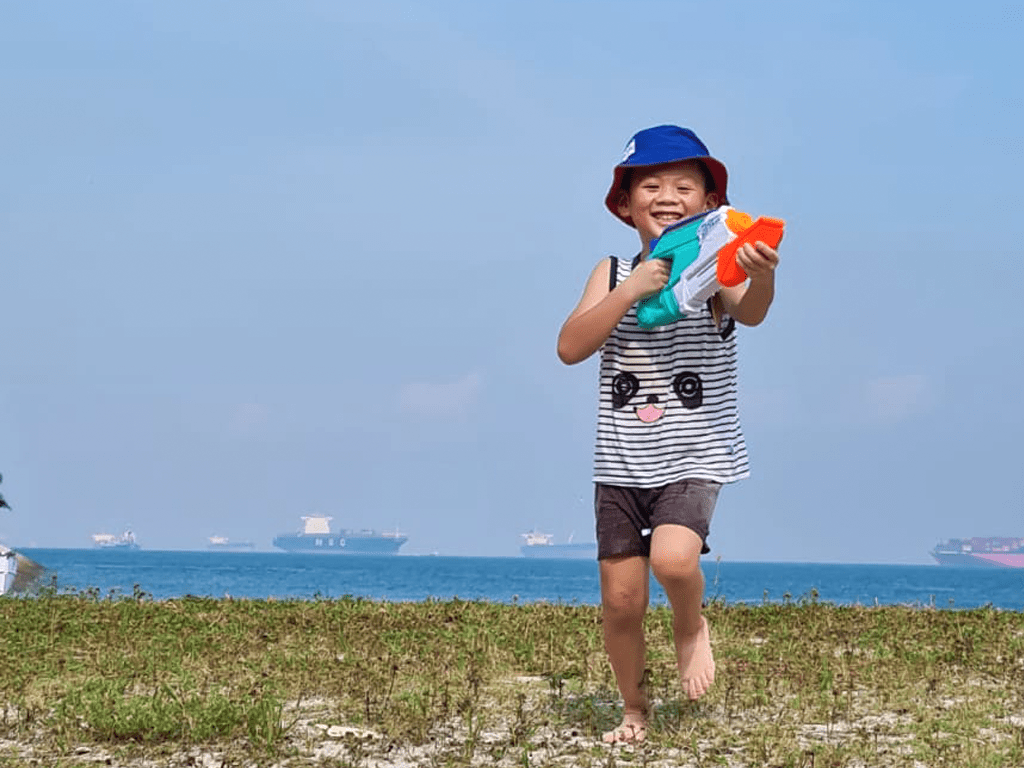 Who says picnics have to be dry? You can bring water guns or kites to play with your kiddos! Board games or card games, you name it a few.