Nature Guide
GET A DOSE OF GREEN THERAPY ON SENTOSA
Green therapy, or nature therapy, is based on the concept that people are a part of their surroundings.
It is a type of therapy that aims to improve your mental and physical wellbeing by engaging in outdoor activities in nature.
MORE: Discovering nature in Sentosa
Parks, gardens, and woodlands like the secondary forests of Imbiah Trail, and the coastal forests of the Coastal Trails can be used for green therapy. Gardening, farming, a conservation project, time with animals, rock climbing, and physical activities in green spaces such as walking, running, and cycling are examples of such activities.
---
Do note that all guests must wear masks, check in and out via SafeEntry and have your temperature screened before entering the attractions and restaurants. There are plenty of signs and floor markers to guide you along. Find out more about our safe measurement measures here.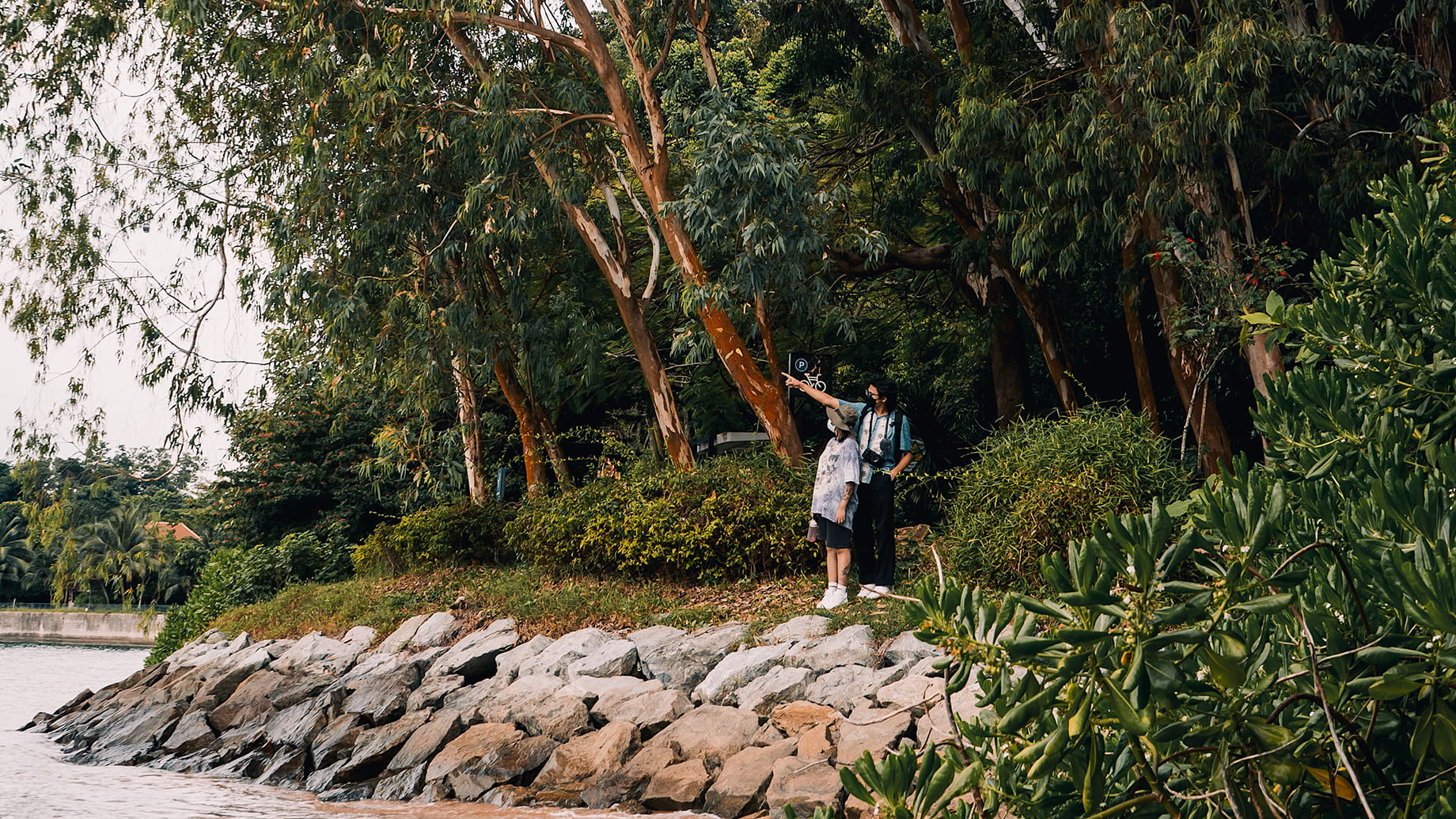 Sooth your mind, body and soul
Green therapy takes advantage of the human-nature relationship's calming and balancing effects. The sounds and rhythms of nature are calming, lower blood pressure and pulse, slow our breathing and increase mental clarity.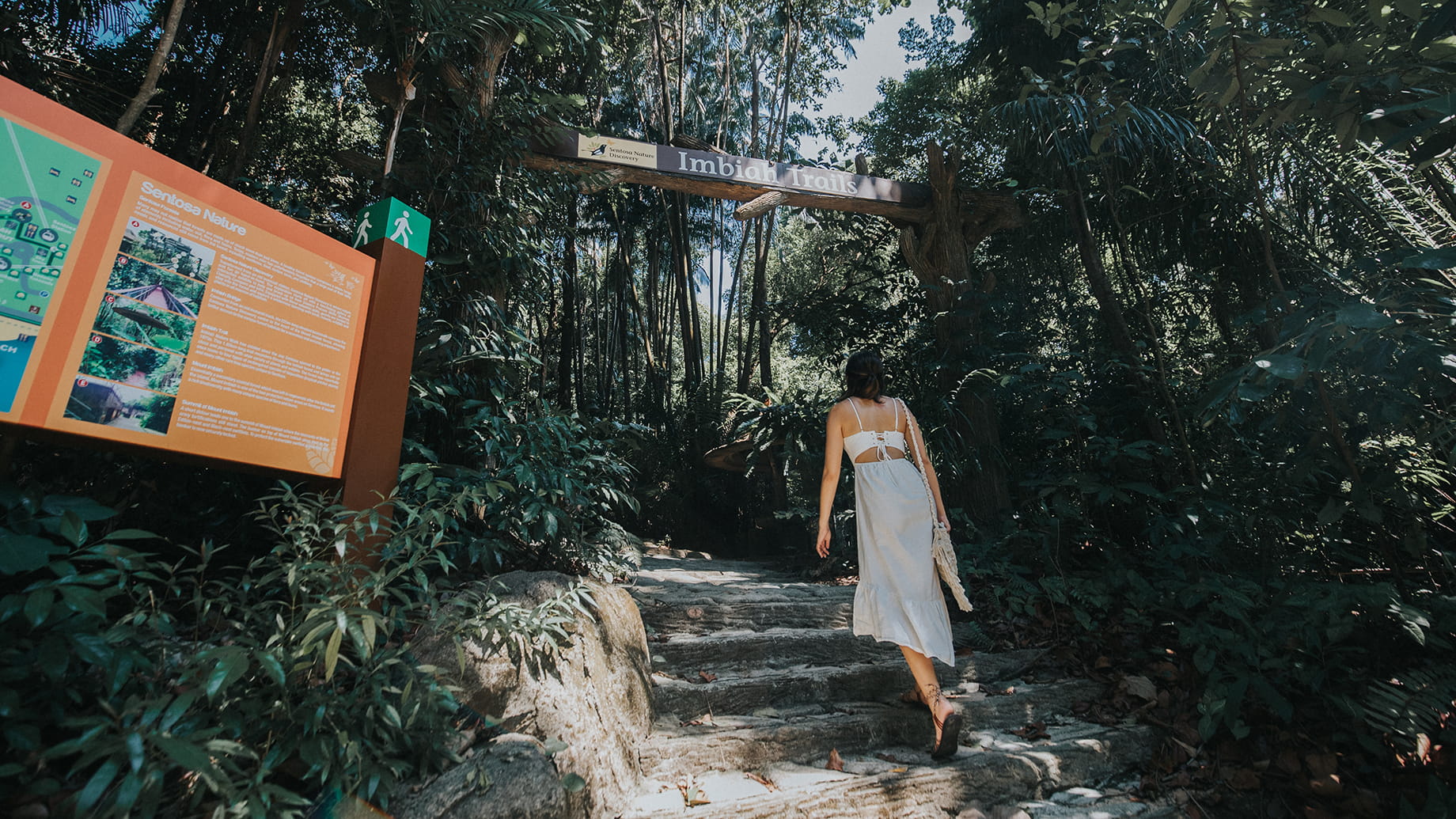 MORE: Guide to Imbiah Trail

Human stress and anxiety appear to be naturally relieved by the sound of water flowing in streams or birds chirping. Just being aware of the nature and taking it all in is one way to easily access its therapeutical benefits.
Exercising in nature is better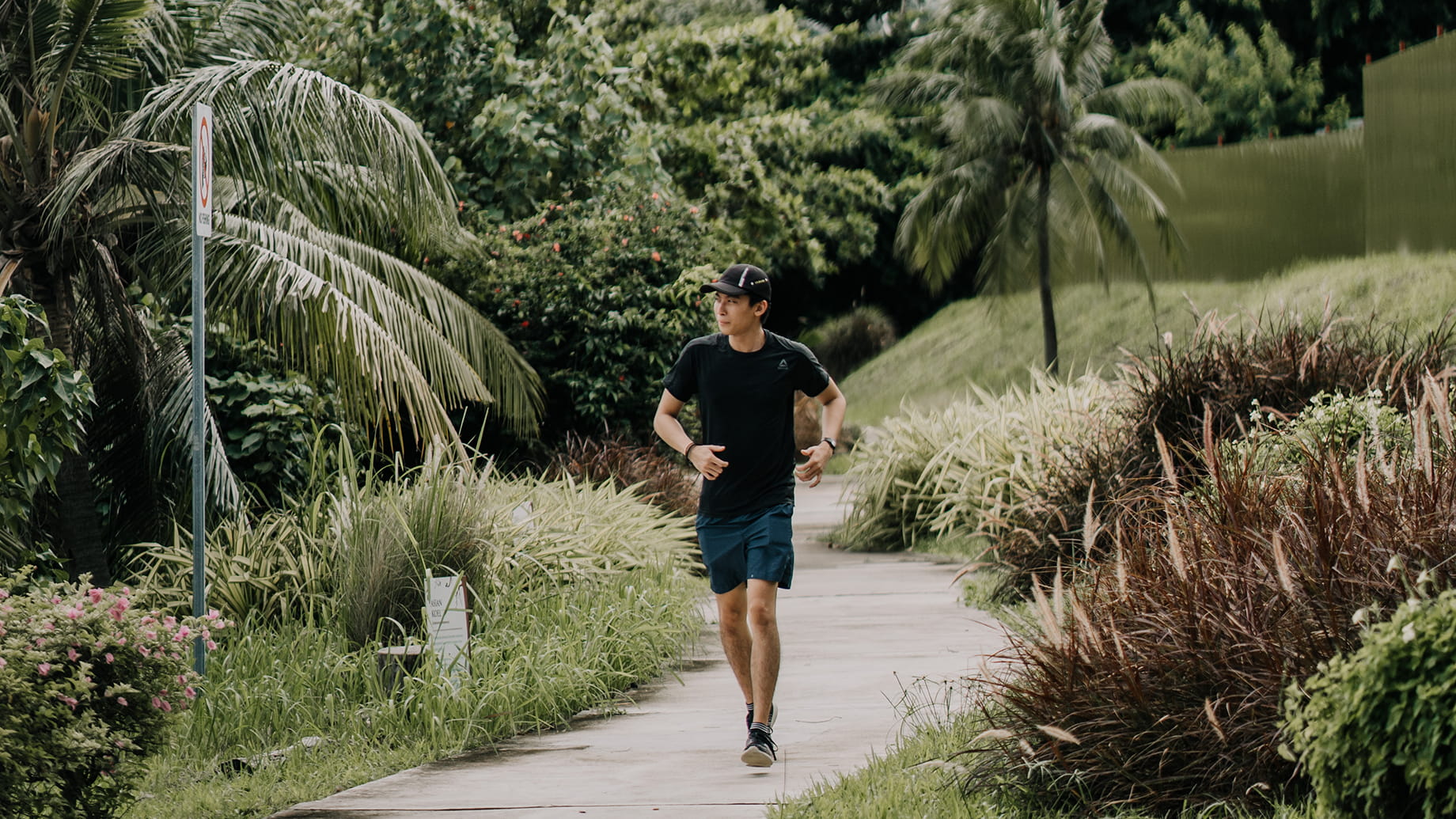 Exercising in a natural setting not only releases the same endorphins, but it also helps you feel the remarkable effects of endorphins, which are feel-good chemicals or "happy hormones" in our brains more intensely in 'quieter', and natural surroundings.
Improves your mental wellbeing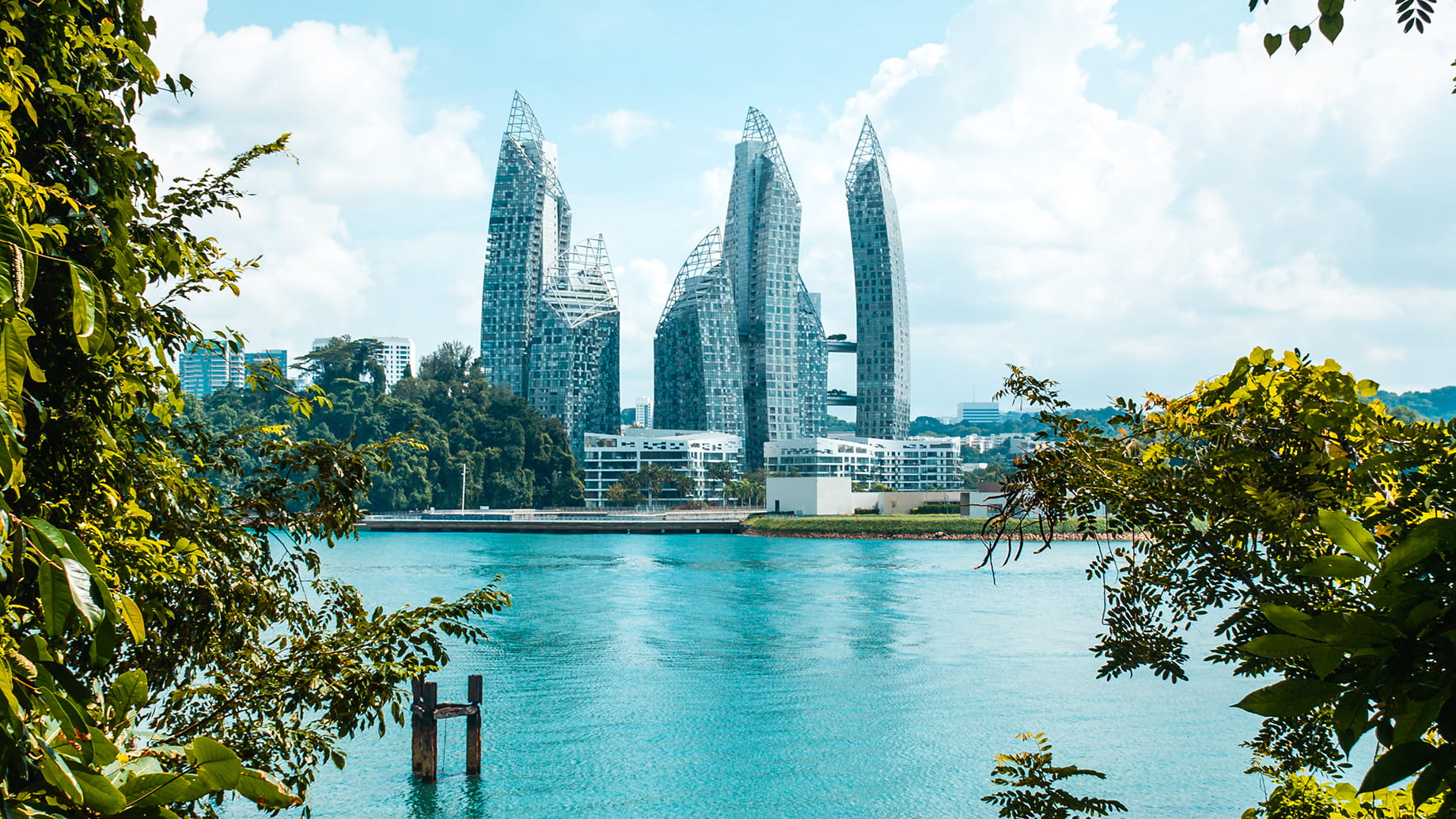 Make time for nature and learn to enjoy your surroundings. Some psychologists argue that mental health problems such as anxiety and sadness originate from our disconnection from nature.

Green therapy seeks to re-connect us with nature and alleviate this disconnect.