Island Guide
EXPLORE SENTOSA IN THE COMFORT AND CONVENIENCE OF A BLUESG CAR
A convenient, and greener way to get to Sentosa, and back
Have you set aside enough 'me time' recently? If you're thinking about making time to relish the tranquil greenery and vibrant attractions of Sentosa – delay no more! Admission fees to the island are currently waived until 31 December 2020.
Do you usually ride the Sentosa Express, take a bus or drive to the State of Fun? Consider giving BlueSG a try.
Booking an electric BlueSG car is a convenient way of enjoying Sentosa at your own pace and costs less on average than booking a taxi.
You can sign up with BlueSG at www.bluesg.com.sg, or download their mobile app. After BlueSG has activated your account, you can pair your account with your EZ Link card, then tap any available car's charging station and in-car RFID scanner to start a rental. BlueSG is available to anyone 20 years and above, with a min 1 year driving license. Currently, promotional rental packages start from $29.90 for two hours on weekdays, valid till 31 Dec 2020.
BlueSG's smooth and quiet vehicles are parked at over 370 self-service locations around Singapore and available 24/7 with locations around Singapore, including three locations across Sentosa at Beach Station, Sentosa Cove and Resorts World Sentosa.
When you rent a BlueSG car, you needn't worry about parking fees or finding a parking space. Though, we strongly suggest you reserve your BlueSG parking lot at any of the charging stations on the island before your visit; and if your reserved parking lot is occupied, contact BlueSG's Customer Relations Center at +6531637800.
BlueSG cars are 100% electric, so they don't emit carbon dioxide, which harms the environment.
New to BlueSG?
Sentosa Islander members enjoy FREE 1 month membership and 20 rental minutes on BlueSG's Basic membership plan.
Key in "BSGXSENTOSA" during registration.
Valid till 31 March 2021.
---
Do note that all guests must wear masks, check in and out via SafeEntry and have your temperature screened before entering the attractions and restaurants. There are plenty of signs and floor markers to guide you along. Find out more about our safe measurement measures here.
World-famous amusement parks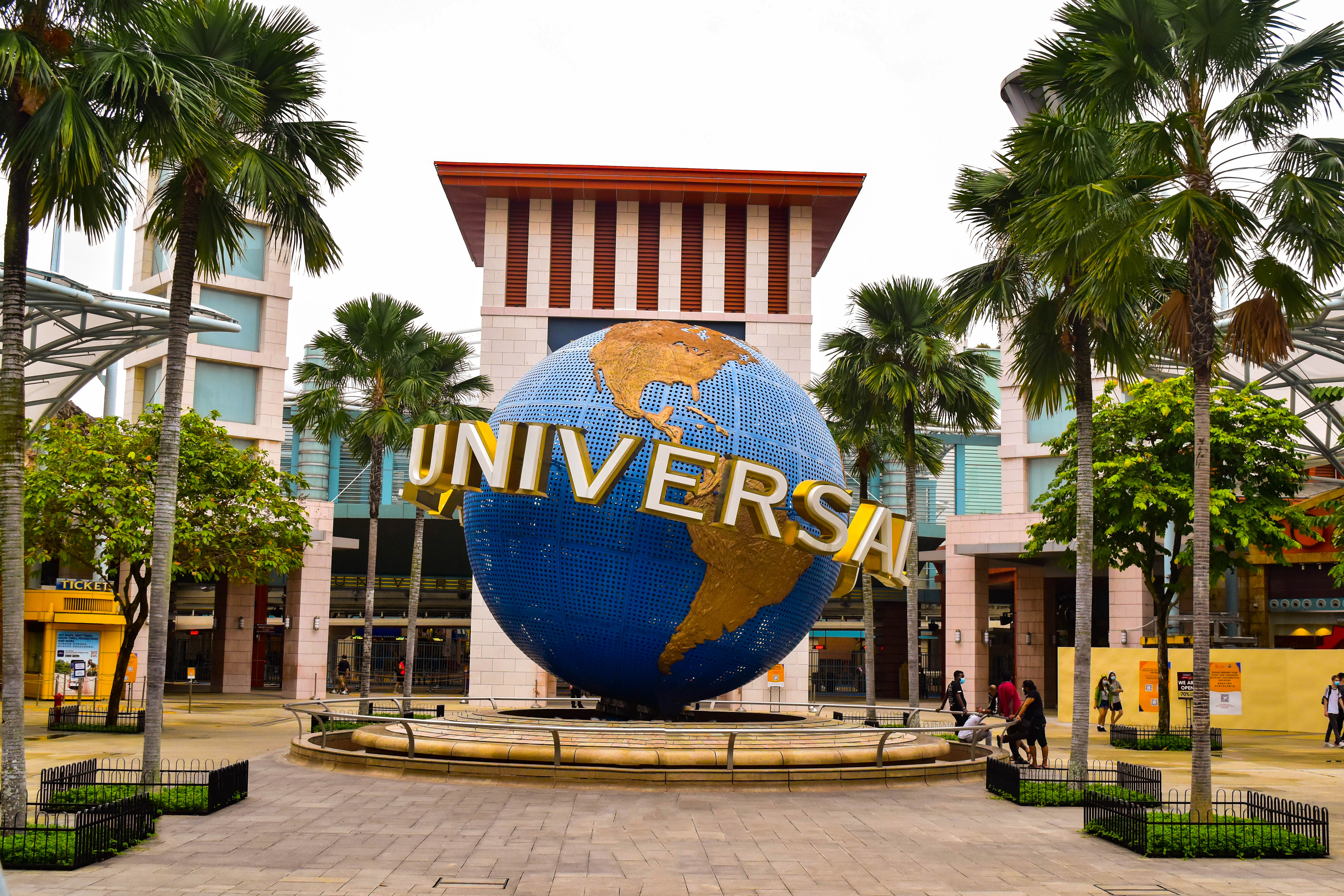 If you'd like more elbow room to take wefies in Resorts World Sentosa or to soak up the sun on Sentosa's glistening beaches, we recommend visiting our serene island on a weekday. Start the day with breakfast in Loui's NY Pizza Parlor™ in Universal Studios Singapore, where the cast of Sesame Street drops by regularly for photos with their fans. If you're keener on meeting Shrek, Donkey, Princess Fiona and gang, head to Goldilocks, a quaint, Medieval-inspired café that serves Shrek-themed waffles, ice cream and more.
You can drive directly from a BlueSG self-service station near your home to the charging stations situated in Resorts World Sentosa's carpark. Besides this integrated resort's award-winning roller coasters and aquarium, you and your loved ones might also enjoy the Trick Eye Museum located nearby, which invites visitors to take incredible photos and embark on compelling adventures in virtual reality.
Attention sunseekers and thrill-seekers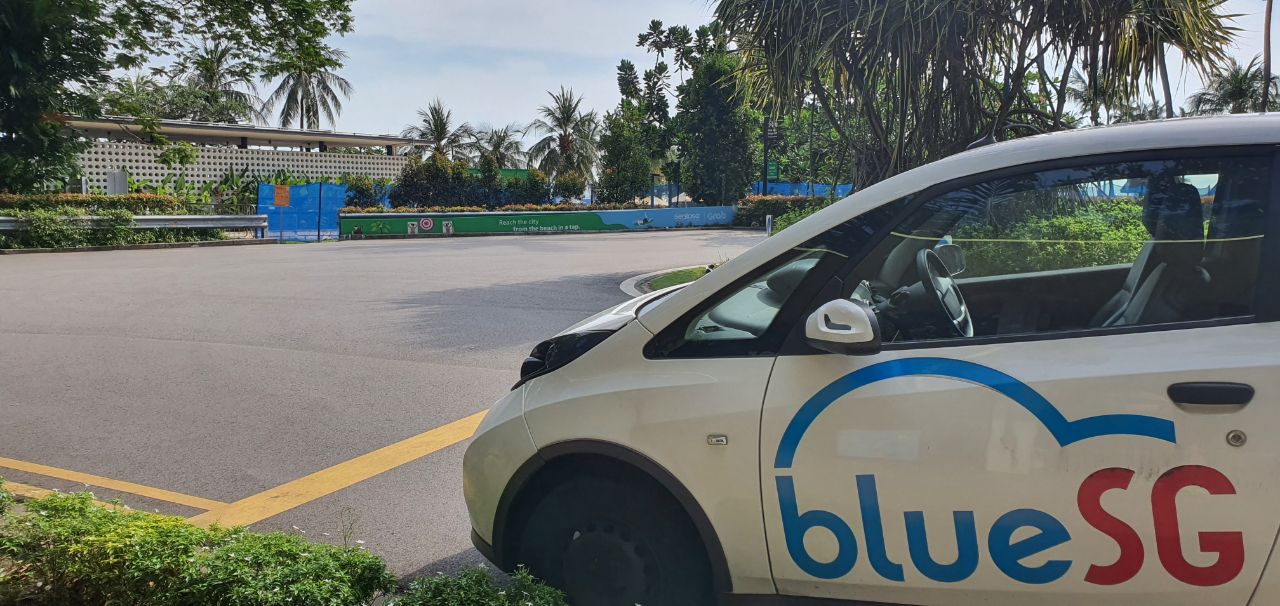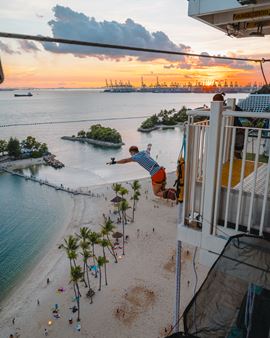 Beach bums can pack their beach supplies into a BlueSG car and drive to Beach Station, which is a stone's throw from Siloso, Palawan and Tanjong Beaches. Beach Station attracts its fair share of adrenaline junkies too, as this popular locale also burgeons with high-octane venues like Sky Park by AJ Hackett, Mega Adventure, Ola Beach Club, iFly and Skyline Luge. Pack an extra set of clothes in the car before you drive to Sentosa – you're bound to work up a sweat bungee jumping, ziplining and banana boating.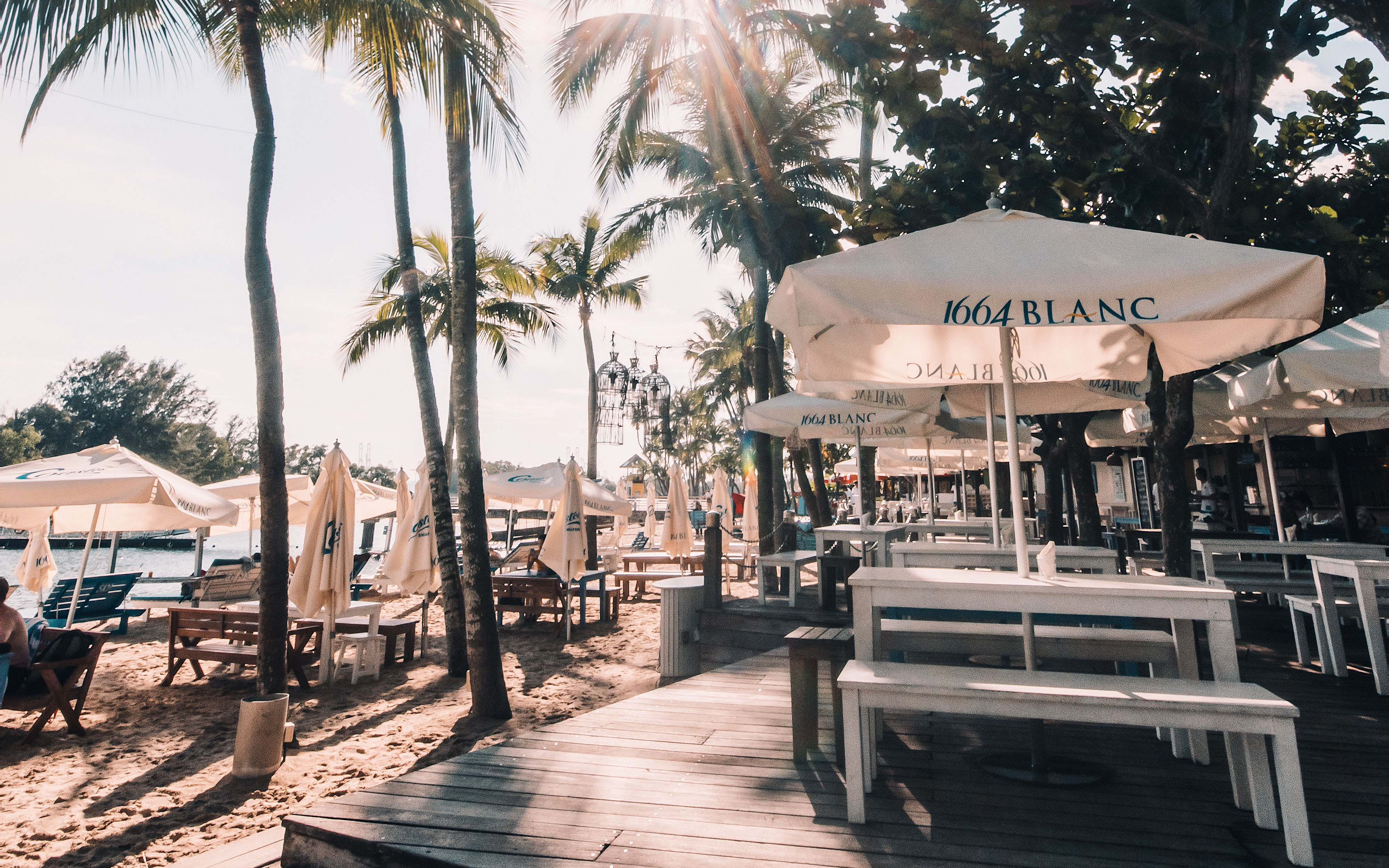 Seaside lunch options include Coastes, a tranquil bistro with all-day breakfast items; FOC Sentosa, a picturesque Mediterranean beach bar and restaurant; and Tanjong Beach Club, a gregarious watering hole that offers a wide variety of food, drinks and beach activities. After refuelling, families might like to bring their kids to Nestopia, a sprawling playground comprising 17 play sections, two very long slides and three giant 'nests', while nature lovers might prefer exploring the Imbiah Trail, which has a boardwalk that lets you enjoy tropical flora and fauna up-close.
Sentosa Cove and Siloso Beach's scintillating fare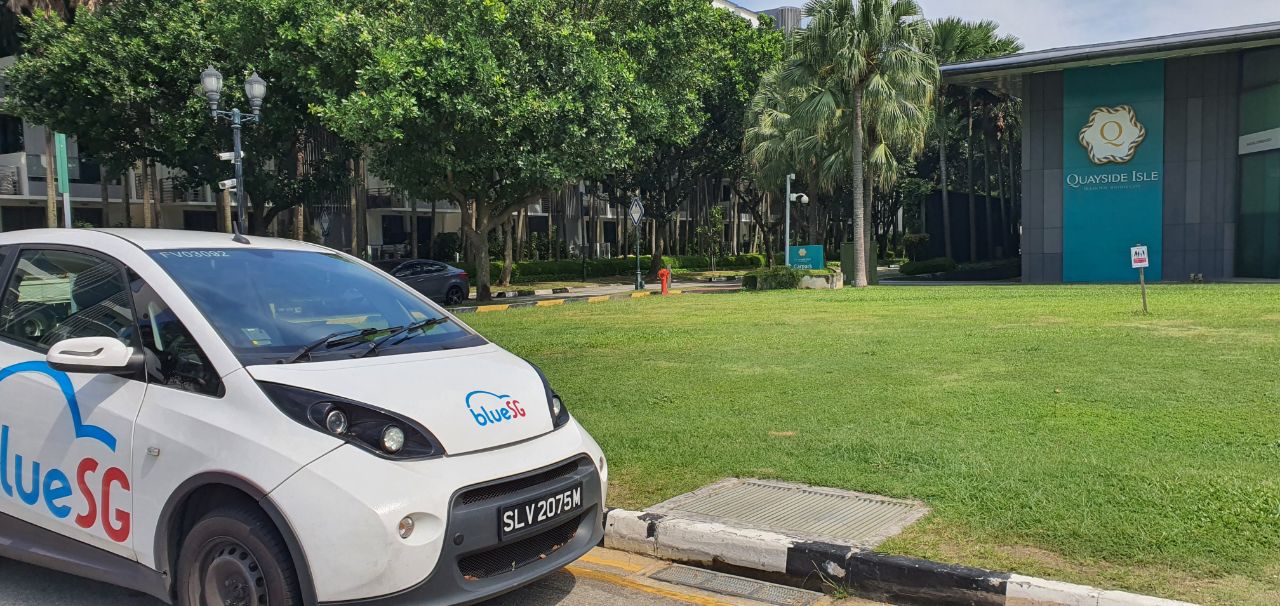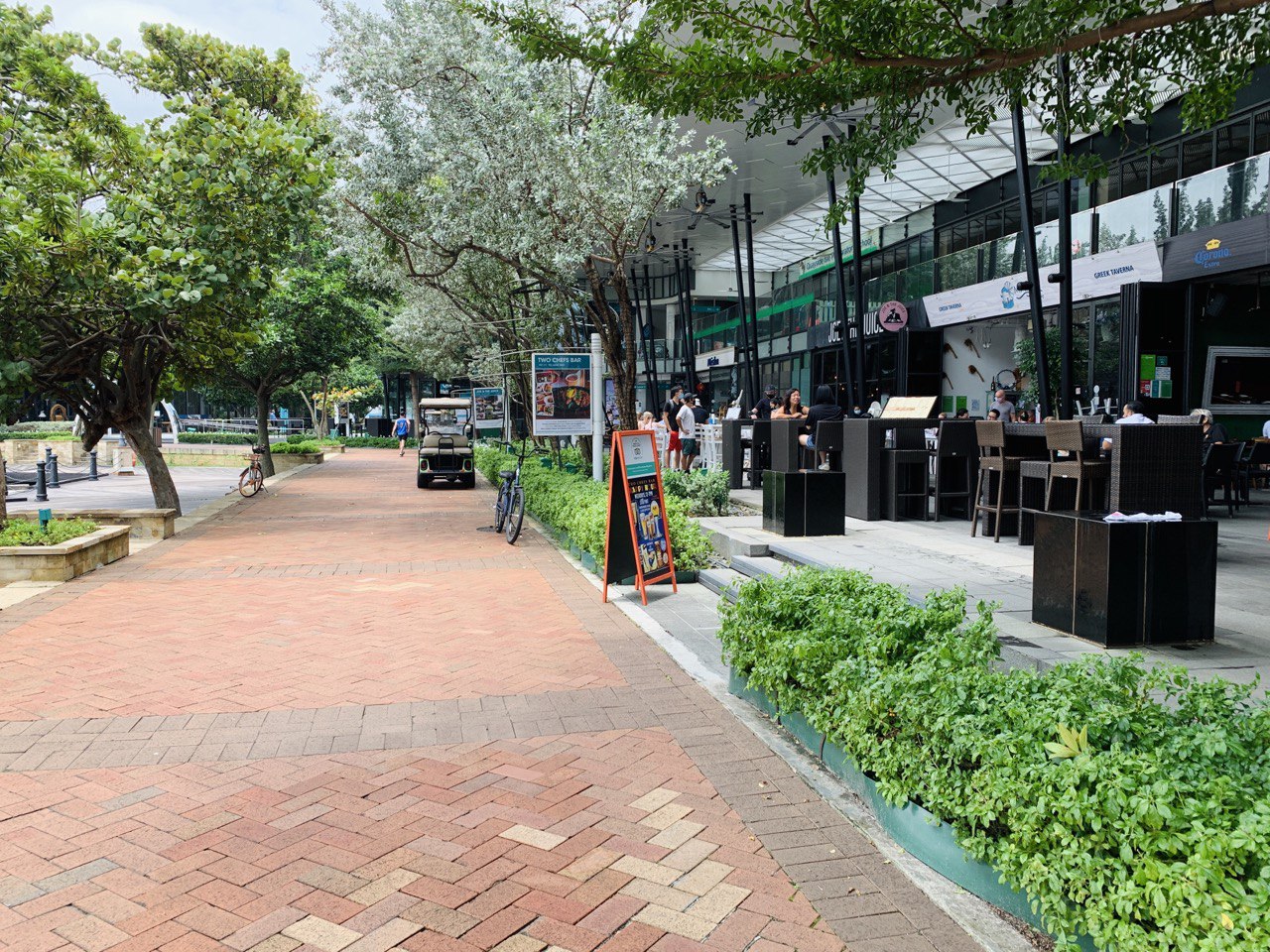 Alternatively, head to Sentosa Cove for lunch. There is a BlueSG station just beside Quayside Isle, which is home to acclaimed eateries like Blue Lotus Chinese Eating House, Gin Khao Bistro, Greenwood Fish Market, Joe & the Juice, Miska Café, Mykonos On The Bay, Rock Bar - Burger & Steakhouse, Sabio by the Sea, Tapas Bar & Grill, SolePomodoro Trattoria Pizzeria and Two Chefs Bar. A short walk from this BlueSG station in Sentosa Cove, ONE°15 Marina is where you can charter a yacht to sail the Straits of Singapore and explore nearby islands.
Experience an unforgettable sunset along the golden sands of Siloso Beach. Take in the last rays of daylight in an eatery along this pristine beach, such as Bikini Bar, Trapizza or Good Old Days (halal-certified). Historic and beautifully preserved Fort Siloso too offers breathtaking views of sunset.
Best of all, if you drove a BlueSG car to Sentosa and are falling in love with island life, you won't need to worry about driving home. After you've ended your BlueSG rental, book a room in one of the island's many award-winning hotels.
---
By Andre Frois (@drefrois)
Andre Frois is a Singapore-based journalist who has written for the likes of Channel NewsAsia, the Straits Times, Vice and the South China Morning Post. He has also published city guides for Monocle, Prestige and the Singapore Tourism Board. In his free time, he enjoys making short films, teaching self defense, and composing music.