Island Guide
Exercise by Numbers: Here's how to get in shape for the beach again
Good news! We'll be seeing you soon.

Here's a sweat-sesh to whip you back into shape and get shipshape before we see you on the beaches again.

Exercise by the numbers according to the State of Fun and feel those happy endorphins come through with a mixture of cardiovascular exercises and strength training.
1. 5km walk or run
Begin the workout with a 5km walk or run around your neighbourhood, which is equivalent to trip round Sentosa's three beaches. Walking or running is a cardiovascular exercise that strengthens your heart and burns calories.

2. Plank: 90 seconds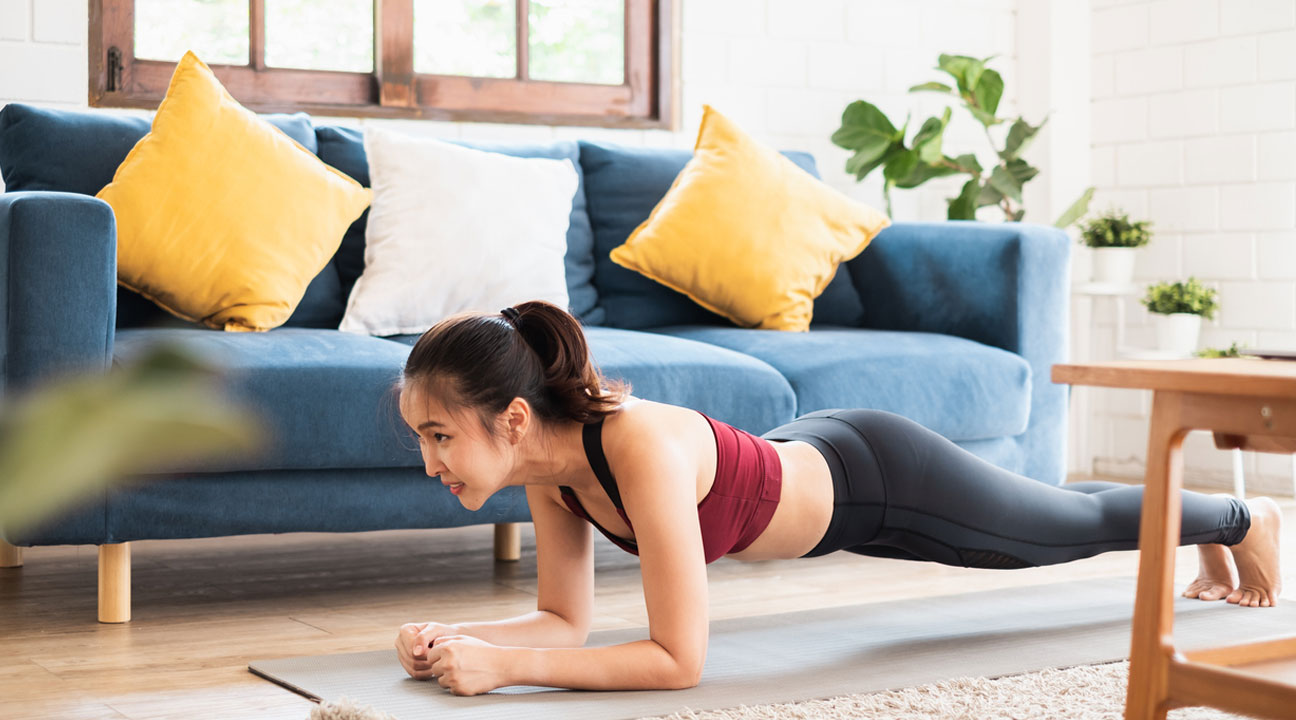 Did you know that it takes you 90 seconds to ride the BattleStar Galactica™ rollercoaster at Universal Studios Singapore™? Time flies when you're having fun, or screaming your lungs out, but not when you're in a plank position. Hence, imagine riding the thrilling rollercoaster while holding a plank for 90 seconds, remembering to keep your back straight and breathing controlled.
3. Lunges: 8 reps each side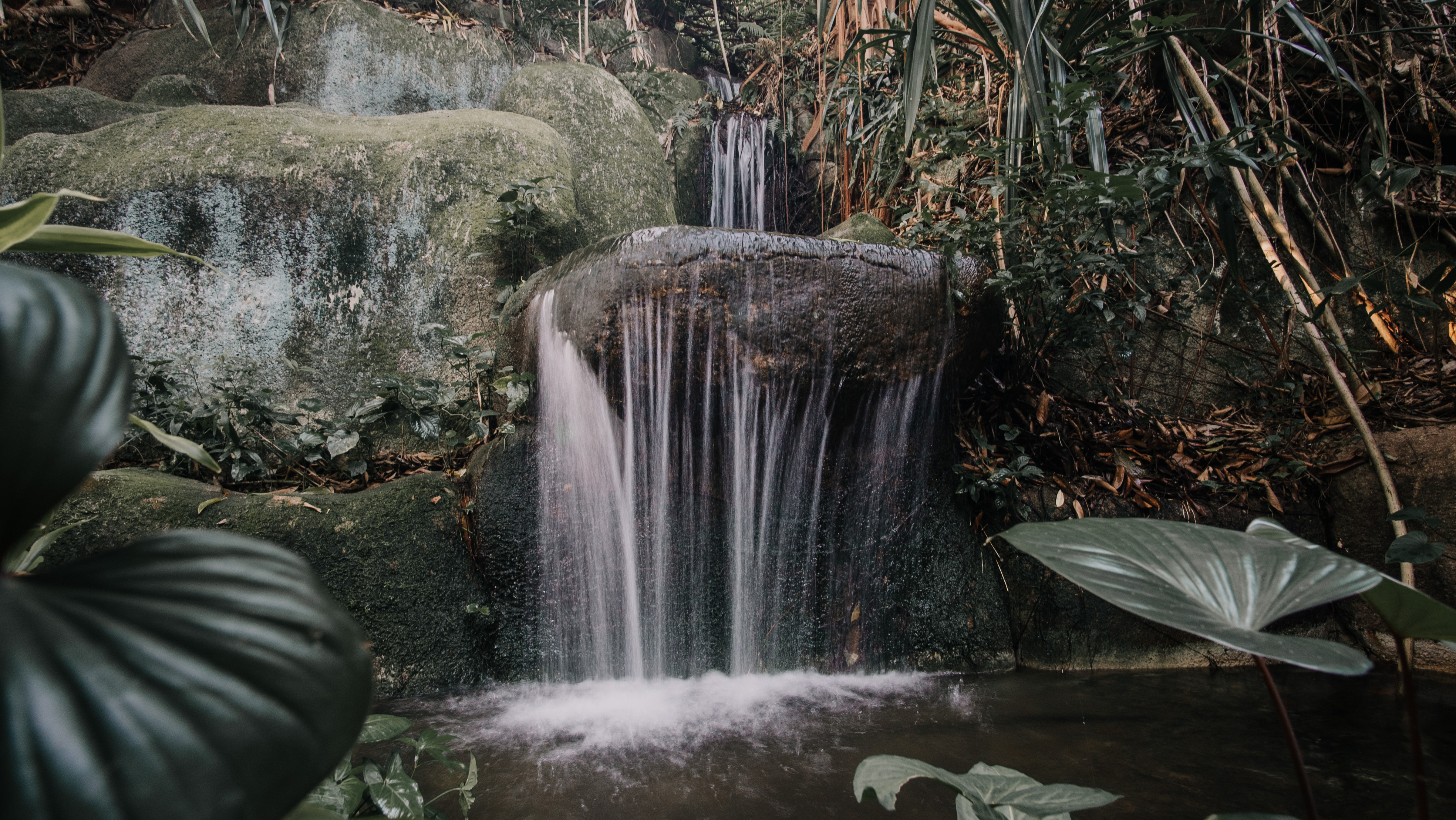 From coastal rainforests to rocky shores, there are 8 different types of habitats found on Sentosa Nature Discovery. Therefore, do 8 lunges on each leg. Lunges not only targets your lower body but also engages your core for balance and stability.
4. Push-ups: 31 reps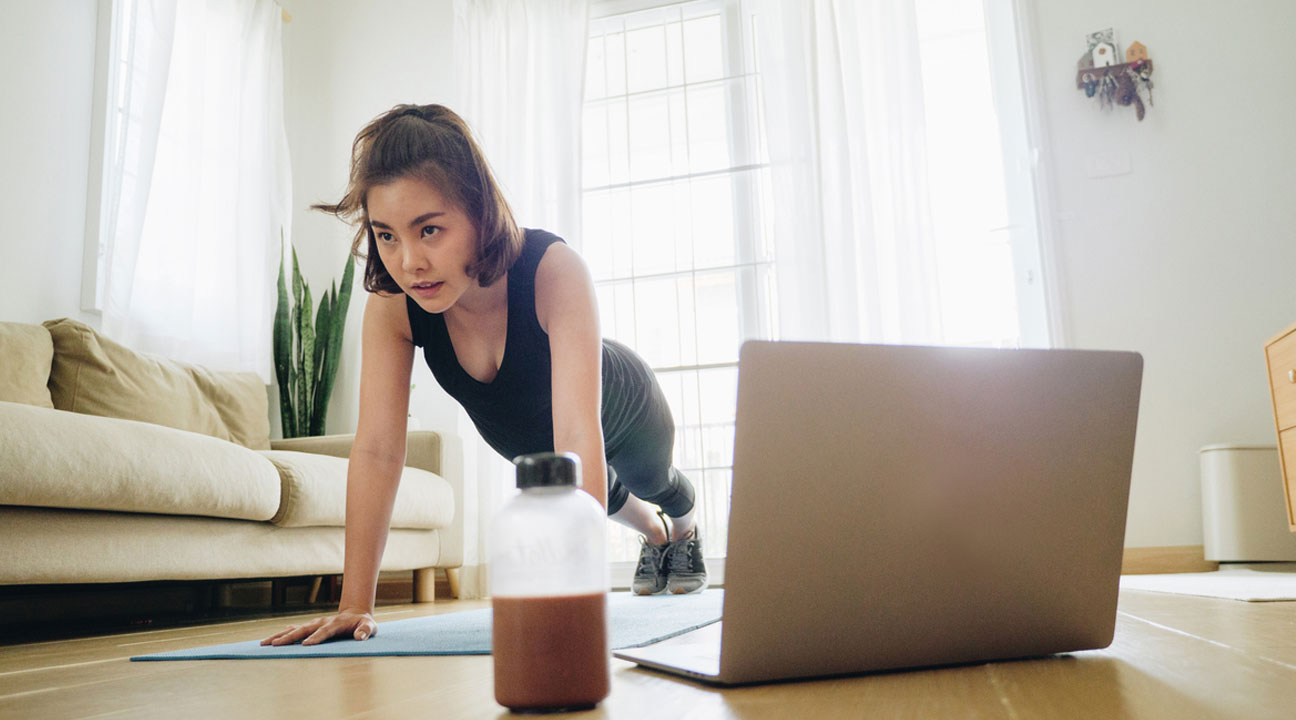 Which one of the 31 attractions in Sentosa will you be going to when you visit us? Think about all the activities you'll be doing once you visit us again as you perform 31 push-ups. Push-ups are an effective exercise to build strength in your upper body.

Tip: Changing the position of your hands, which changes the style of the push-ups, allows you to target different areas in your upper body. Perform the push-ups with your knees on the ground if you can't do a proper push-up, yet!
5. Abdominal crunches: 67 reps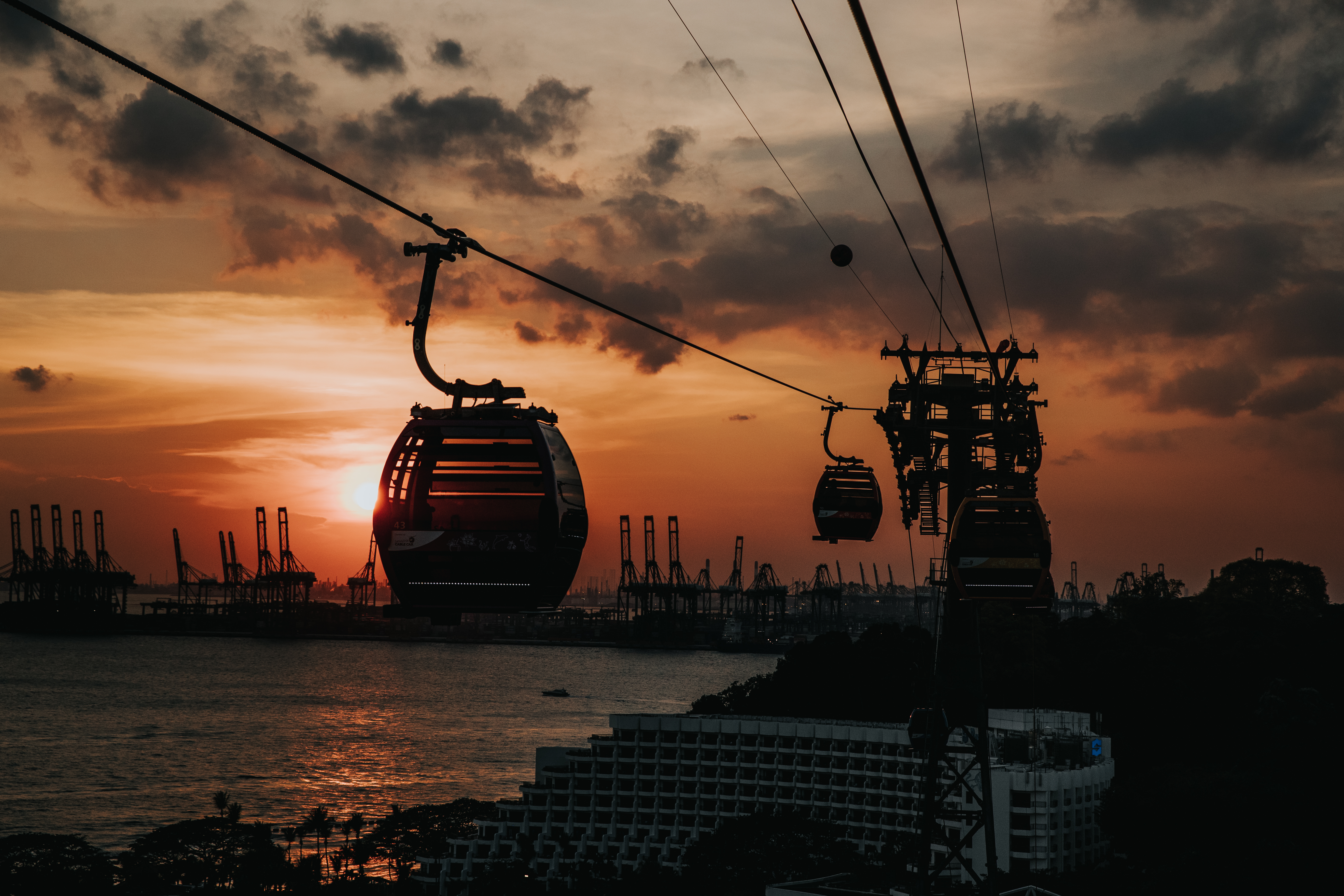 Ever tried counting how many cable car cabins there are on Singapore's Cable Car Sky Network? Perform 67 abdominal crunches for the 67 cabins. Crunches isolate your abdominal muscles and strengthen your core, including your lower back muscles and obliques.
6. Step-ups on chair: 17 step-ups each leg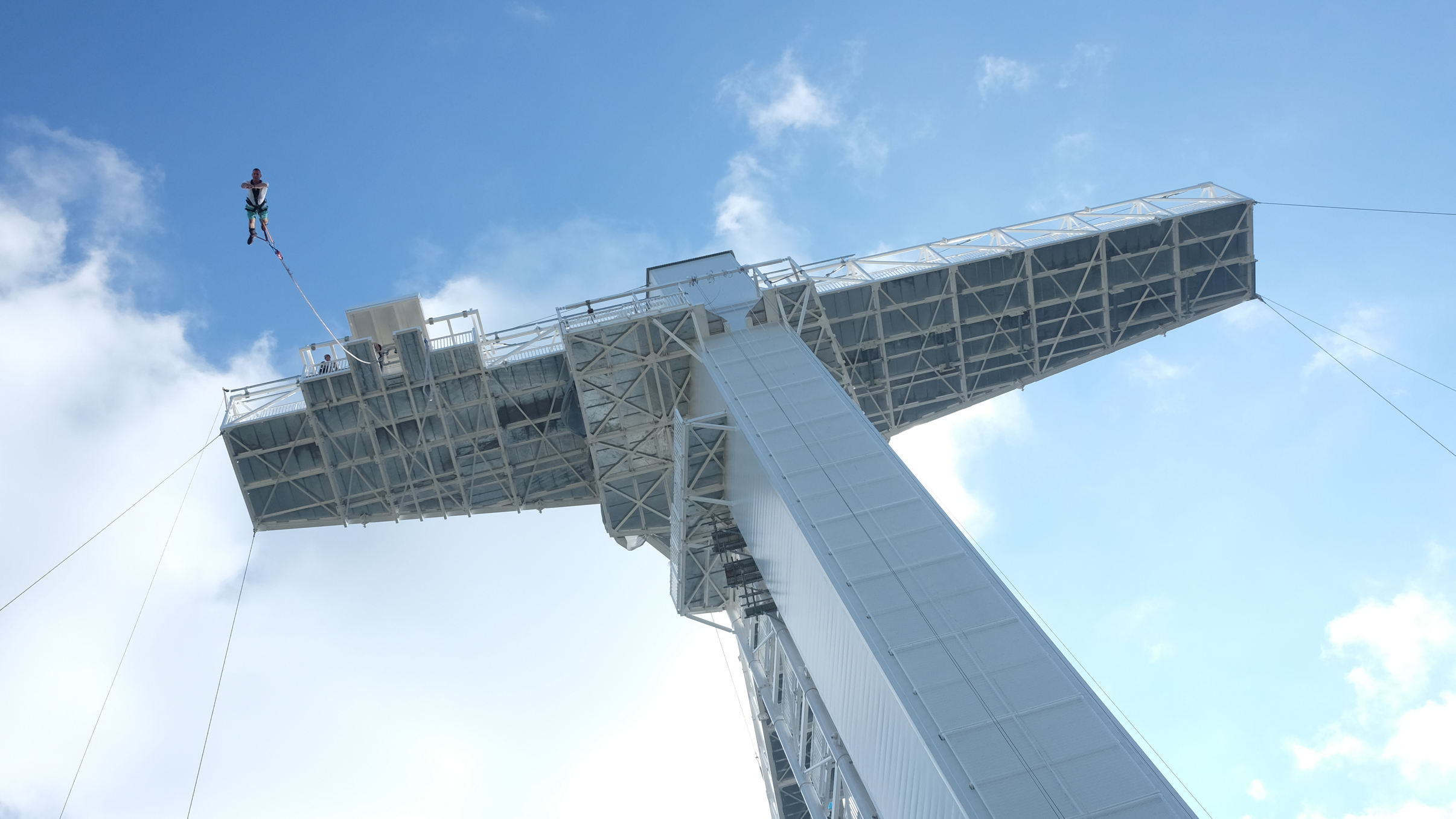 Perform 17 step-ups on a step, bench, or chair each leg, representing the 17th floor of AJ Hackett's bungy viewing area. Step-ups improve your balance as you are working on each leg independently. Keep your back straight and press through your heel as you take a step up. The height of your step, bench, or chair should be that of when you place your foot on it, your knee is bent at a 90-degree angle.
7. Squats: 18 reps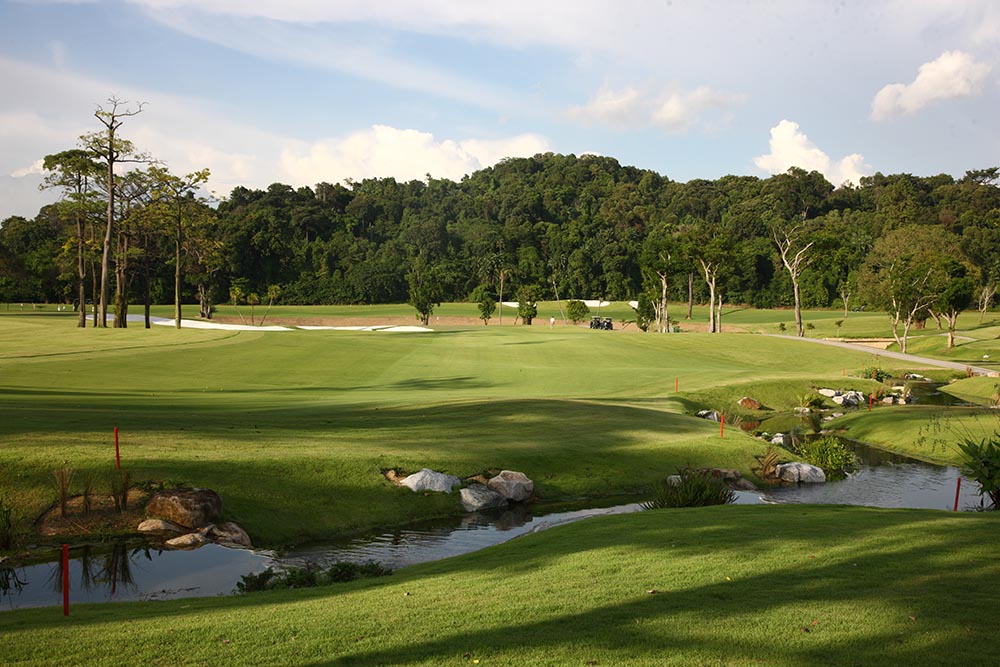 Squats are like a hole-in-one for your lower body. They work the most muscle groups in your lower body at once – your quadriceps, hamstrings, and glutes. Perform 18 squats, as this is the number of holes in The New Tanjong at Sentosa Golf Club.
8. 8-minute stretch down
After completing a workout, it is essential to take a few minutes to stretch down. This helps to gradually bring your heart rate back down and enhance muscle recovery, which reduces soreness. Perform a stretch down for 8 minutes, which is the duration of the entire Sentosa Express ride from VivoCity Station to Beach Station. Areas you should target to stretch after these workouts are your quads, hamstrings, arms and back.

Stay motivated during your workout with our Sentosa Beats Party playlists that will keep the heart rate and intensity high.