Island Guide
BEST WAYS TO BEAT THE HEAT AND KEEP COOL ON SENTOSA ISLAND
Singapore experienced its hottest month on record this year. With the rising temperatures, here is how to keep your cool on our sunny island.
It is always sunny on our island, except when it is raining – and with the way temperatures have been soaring, we could do with some thundery showers right now. High temperatures, scorching heat and sweltering humidity — how do we keep calm and keep our cool while at it? The island has some tricks up its sleeve, and we show you the way.
Come on in, #maketime to beat the heat!
TROPICAL AND ICY TREATS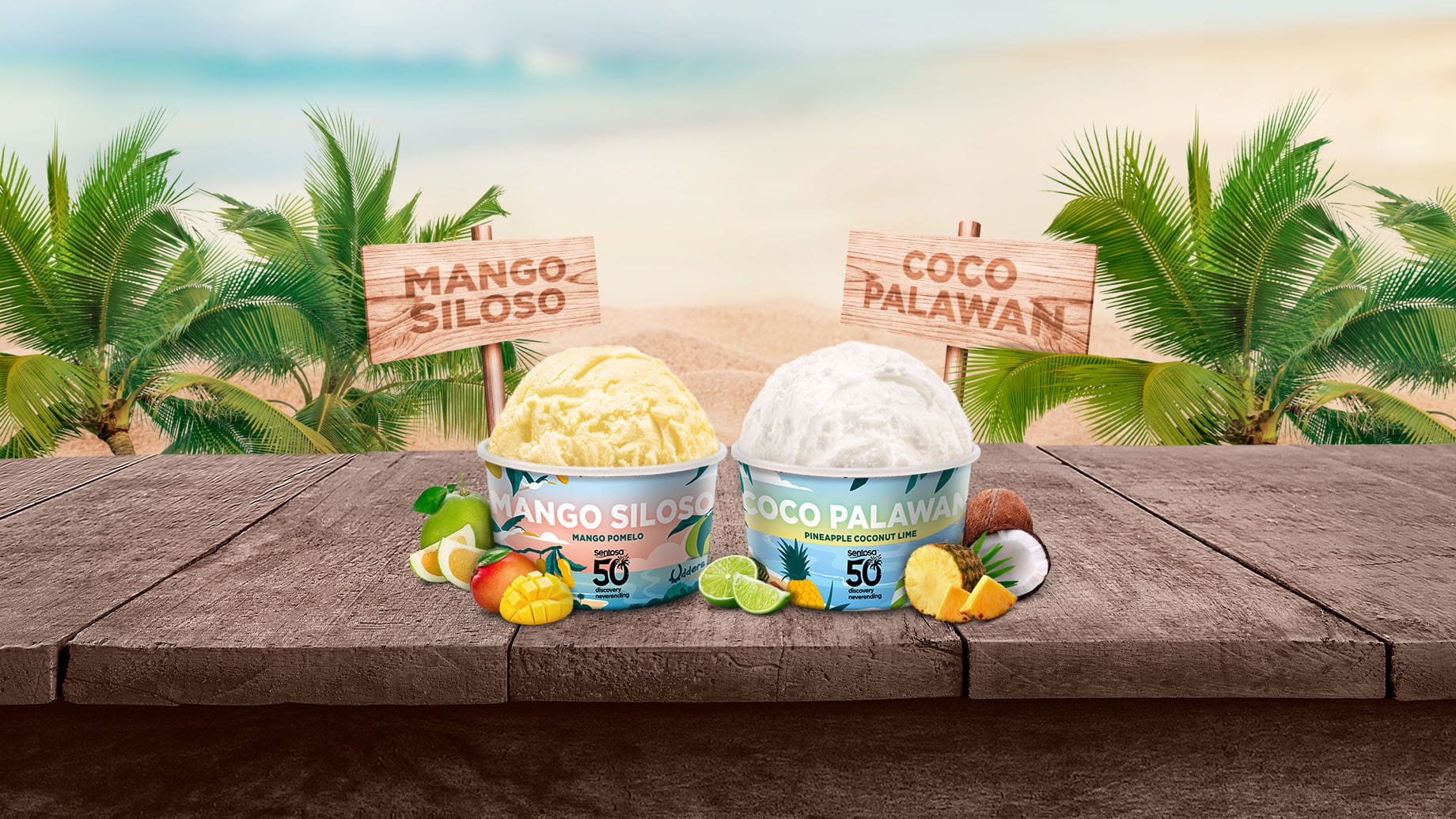 We're turning 50 this year. To celebrate, we present two new limited-edition ice cream flavours in collaboration with homegrown ice cream brand Udders. This is easily the most delicious way to beat the heat. Tropical, fruity flavours are inspired by the fruits found on the island. First up is Coco Palawan, a refreshing mix of coconut, lime and pineapple. And then there is Mango Siloso, tart and piquant with mango and pomelo flavours. The best part: in a first for Singapore, these treats have been produced in a process that has been certified carbon neutral, in line with Sentosa's commitment to building a sustainable future

Available at your favourite island pitstops such as the F.U.N. Shop at Beach Plaza, the Singapore Cable Car Gift Shop @ Imbiah, and more.

These are also available on the mainland and online. For a full list of stockists, refer here.
JUMP INTO A POOL
Our island is packed with swimming pools of varying sizes. Nothing like a good ol' splash to beat the heat. Seriously, there is a pool at every corner. There are indoor and outdoor pools, adults-only and kids pools, restaurants and bars with pools, hotel pools, spa pools, and even thrilling adventure pools you splash in and out of.

There are upwards of 35 pools you could dip your feet in on the island, not including the pools within private condominiums and residences.

Here are our favourites.
A WIND TUNNEL
If standard-issue air conditioning does not cut it, try indoor skydiving inside a 16.5 feet wide and 56.5 feet wind tunnel with the bonus of views of the South China Sea. iFly Singapore will have you getting the thrills, and the wind within is a fun way to say goodbye for two hours to the heat waiting for you after your skydiving adventure.
WATER ACTIVITIES GALORE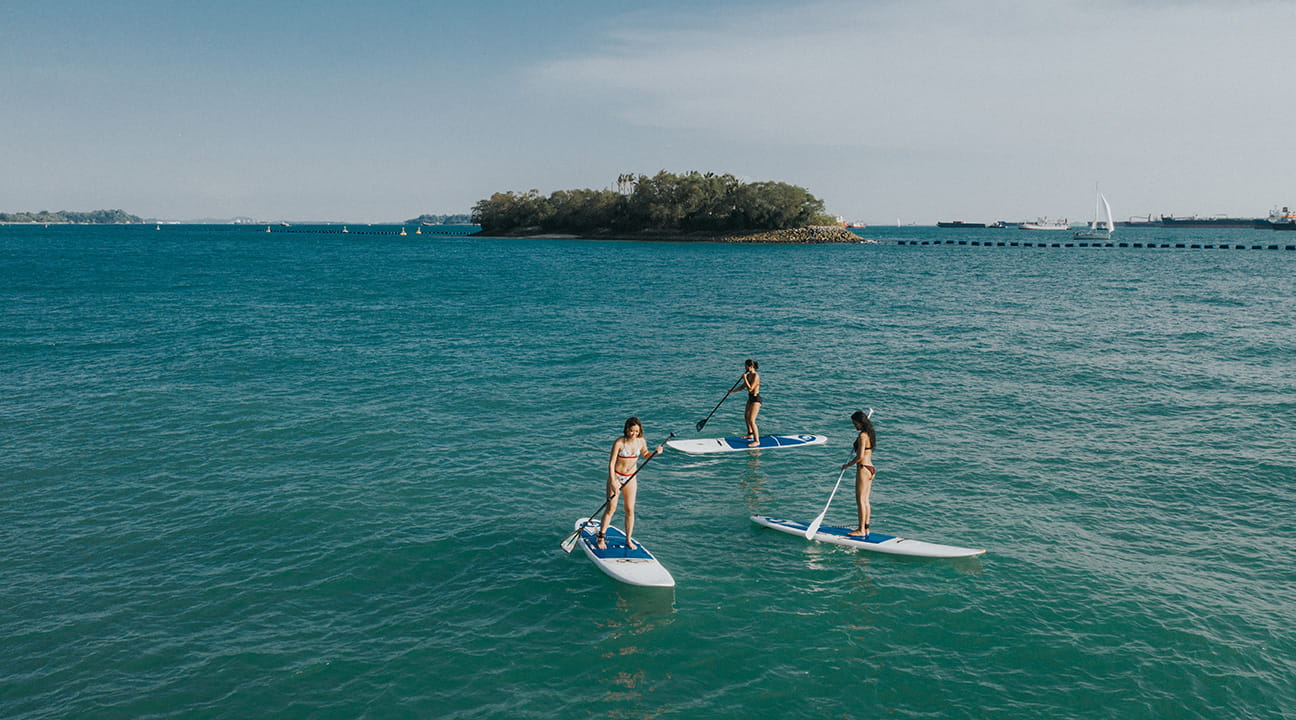 Fighting against Singapore's heat is a year-long battle, which leaves us looking for ways to beat the warm temperature. Luckily, there are seven thrilling water activities you can do to feel refreshed in Sentosa! From a splash and dive at Hydrodash to water sports such as Kayaking, Banana Boat, and much more. Here is all you can do when all you want to do is dunk yourself in the water.

THE AIR CONDITIONED AQUARIUM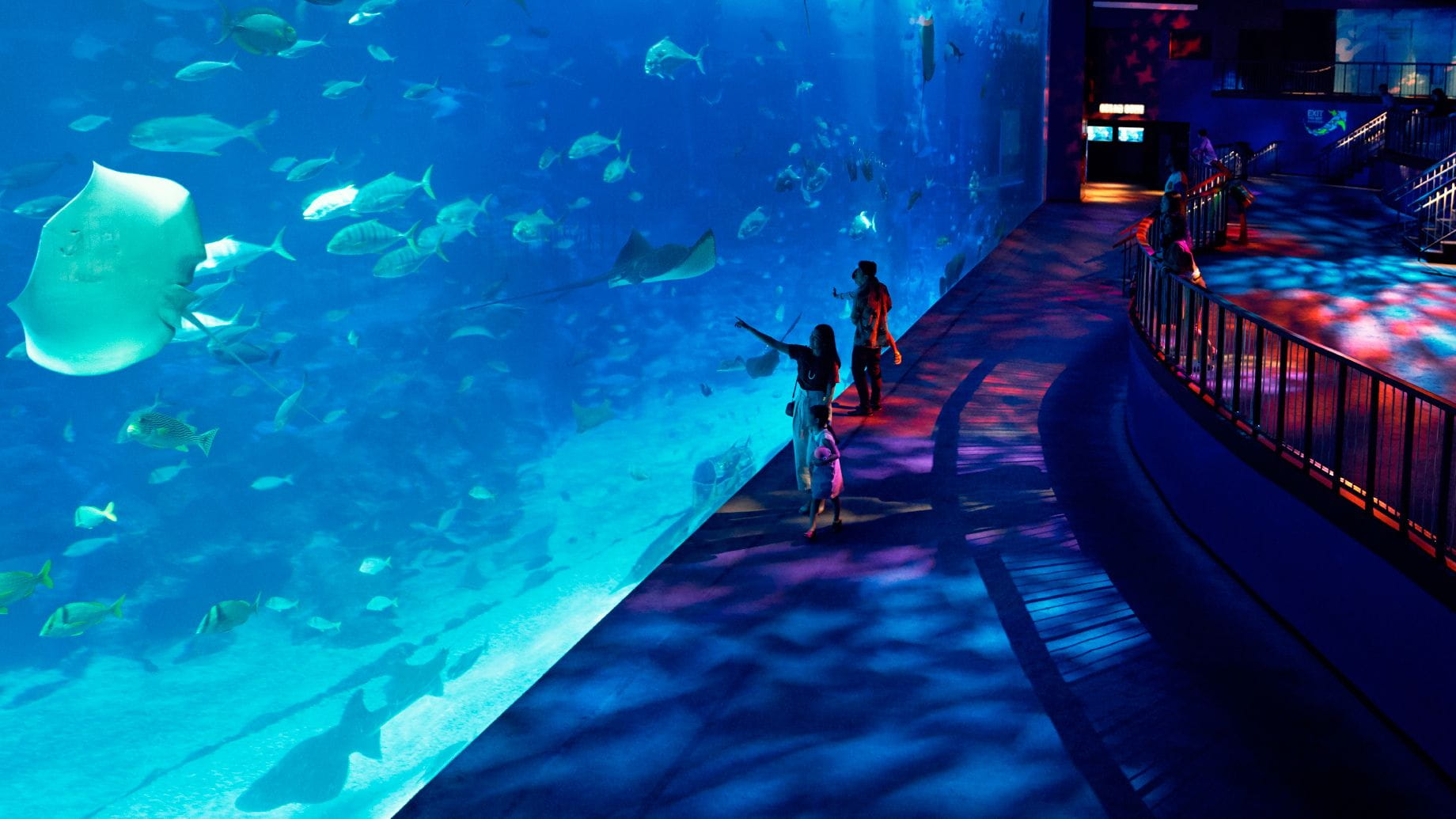 There's nothing like feasting your eyes on gallons and gallons of water while safely ensconced within air-conditioned comfort. Skip the crowds and treat yourself to S.E.A. Aquarium's V.I.P. Experience. Navigate the aquarium in the company of a knowledgeable guide, who will fill you in on the fascinating facts about the marine world and its inhabitants. Enjoy priority access to the aquarium, privileged access to back-of-house areas, and more. Comfortable and cool.
MORE DECADENT ICY TREATS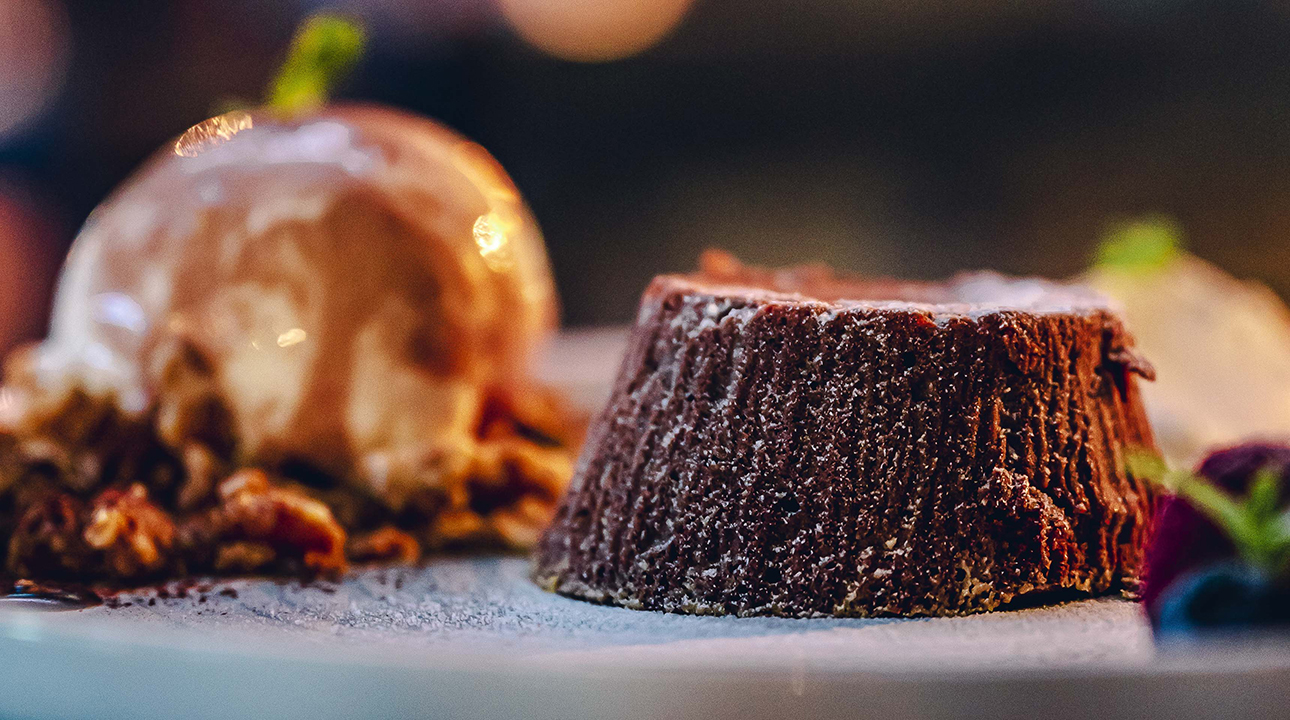 The Sentosa X Udders icy treats are a fantastic on-the-goon-the-go treat to beat the heat, but there are more decadent desserts on the island to help you cool off. Every meal can have a sweet ending; some of these can be an ultra-indulgent meal in itself. We have a complete list, but as a preview, expect an Edible Terrarium complete with fluffy clouds and more and a Japanese fruit sandwich, also known as Fruit Sando, which is refreshingly packed with chilled fruit and whipped cream.