People & Social
WINSTON WONG: 74-YEAR-OLD ARMY VETERAN REMEMBERS LIFE AS A YOUNG SOLDIER AT PULAU BLAKANG MATI
How does it feel for a retired officer to work at a hotel that used to be his military barrack? Winston Wong, a heritage tour guide at The Barracks Hotel Sentosa, walks us down memory lane.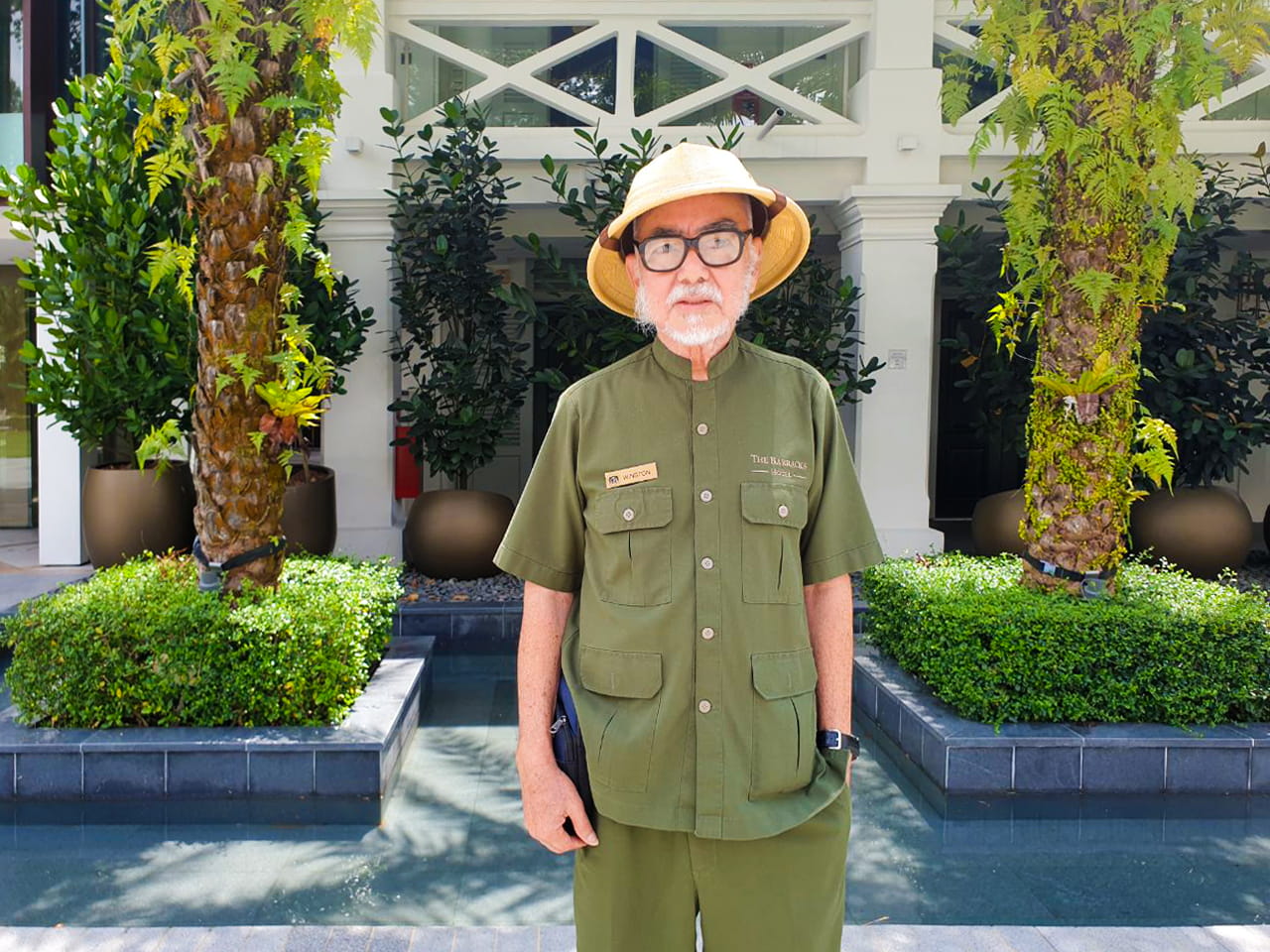 "I'm 74 now. When I joined the army, I was in my early twenties. Back then, many thought Singapore was too small to have an army. But in 1967, the government began to publicise the need for a Singapore Armed Forces. That was when National Service was formalised.
Incidentally, that was around the time I left school. My contemporaries and I were looking at different job opportunities. I went for interviews at some British companies, but there was a strong pull from the army. I thought joining the SAF was a great way to start a career.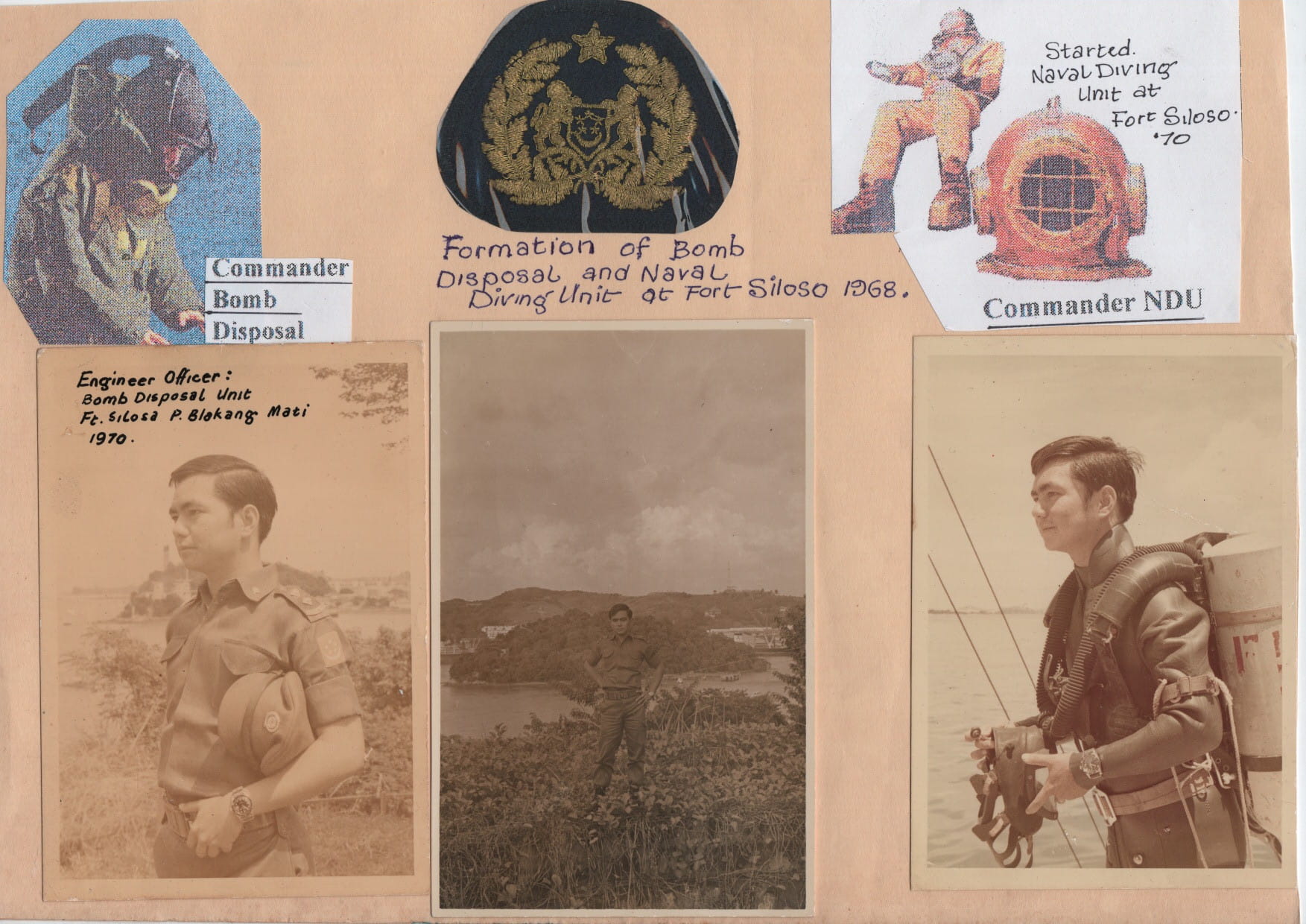 📷: Winston Wong
I was posted to Pulau Blakang Mati – now known as Sentosa – to join the first batch of trainees at the School of Field Engineers. For six months, the type of training we did as Combat Engineers included the construction of bridges and fortifications and demolition and mine warfare.

Historically, the island of Sentosa is very famous for setting up military units. The two most elite units started at Fort Siloso were the Naval Diving Unit and Bomb Disposal Unit. I was sent to the UK for about a year to train in bomb disposal and Mine Clearance Diving with the Royal Engineers and then, the Royal Navy.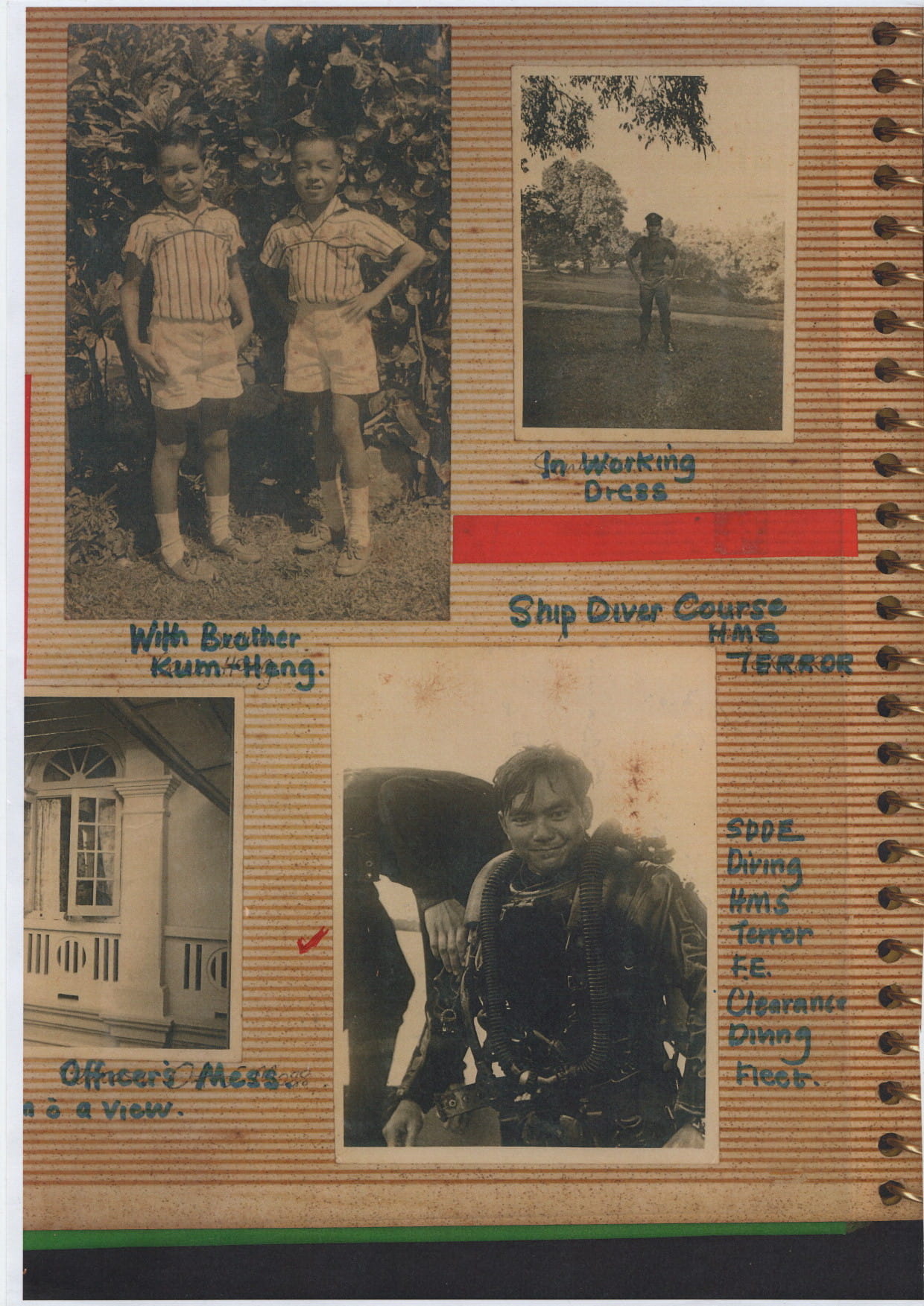 📷: Winston Wong
Back in the day, the Communist Party of Malaya was very strong in Singapore. The communists cultivated a lot of students, and they planted flag bombs that injured and even killed civilians. My men and I were activated to dismantle these bombs.

The police once arrested a university student and brought him back to his school campus to locate a flag bomb that he had planted. He planted it, so why should I have to dismantle it? From afar, we could see him trembling as he dismantled the explosive device.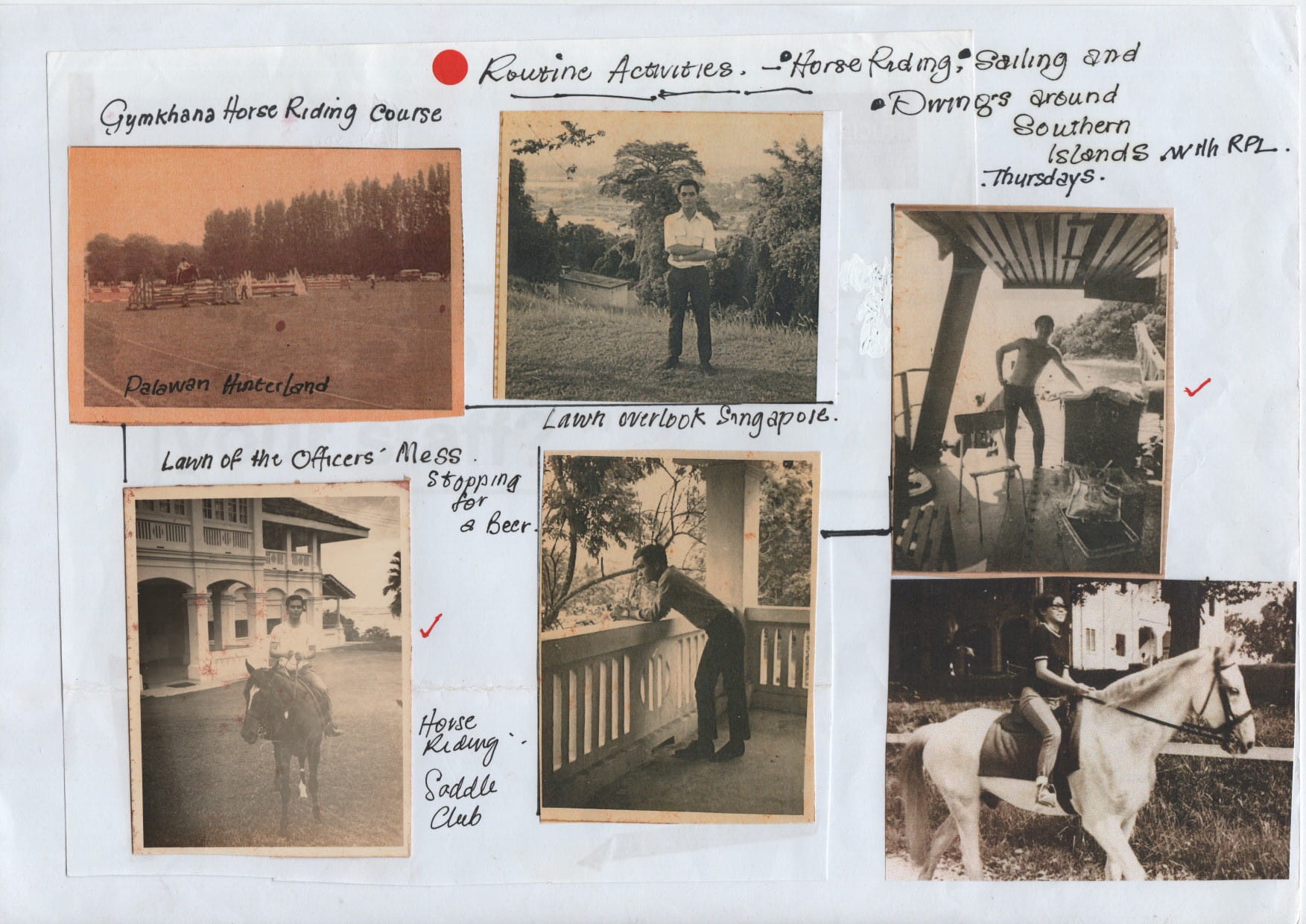 📷: Winston Wong
What did we do over the weekend? Well, I was posted to the Royal Garrison Artillery barrack. It's situated at Pulau Blakang Mati, where we trained recruits, so I was very busy during the weekends. But when we were not on duty, we did have some time for recreation such as sailing, horse riding and sketching.

My very first girlfriend was a school teacher named Rupia. She lived in a Malay village at Serapong. I knew her dad; he was the penghulu of the kampung or the village headman. I'd bring her out for dinner, but I respected the curfew set by her father.

I also knew the Commodore of the Singapore Sailing Club, Major CV Dennis, at the time, and I enjoyed getting sailing lessons from him. We'd sail on his boat from Ulu Pandan to Palawan Beach. He always escorted me because I was not a very good sailor.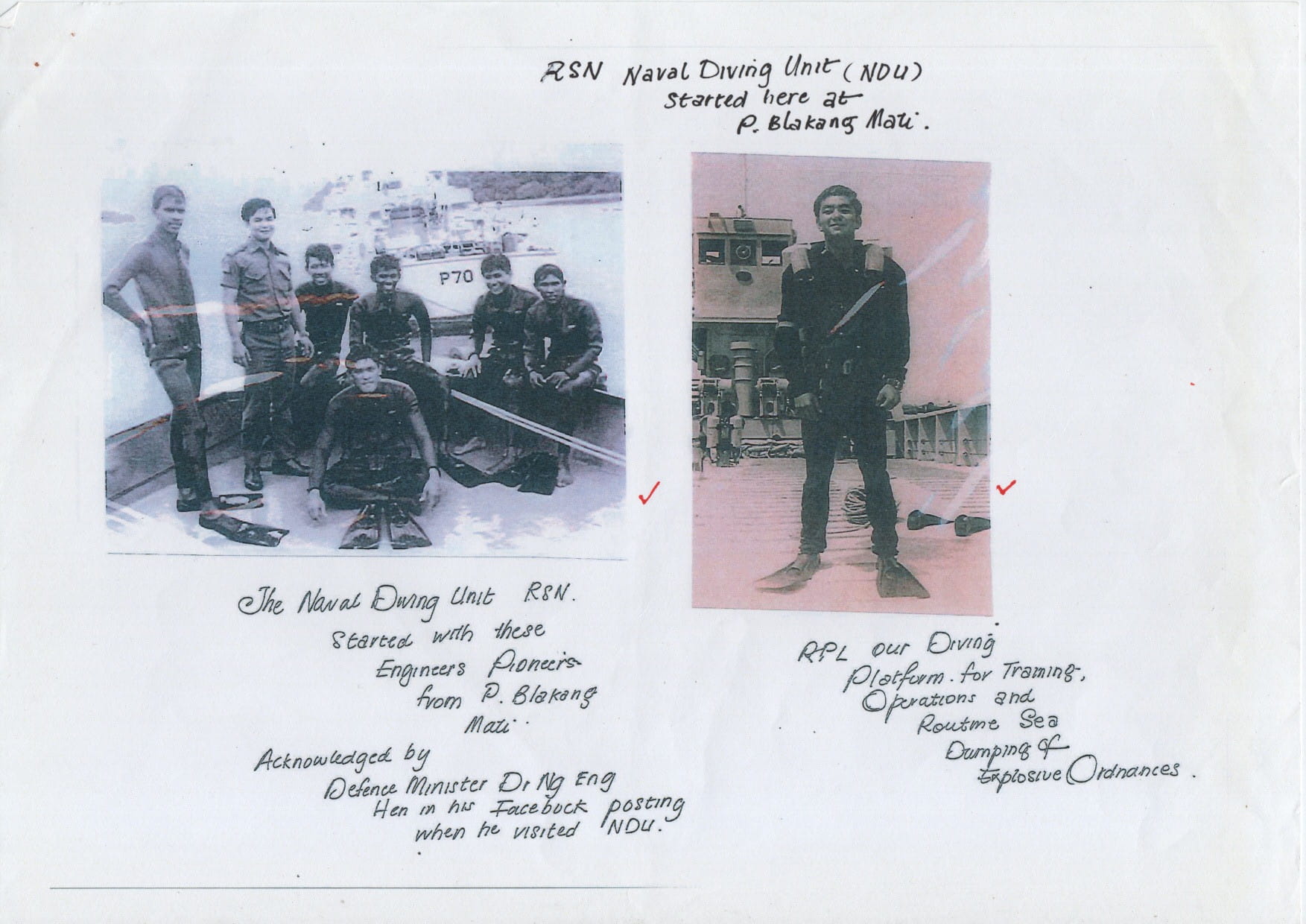 📷: Winston Wong
Today, the military Garrison has been transformed into The Barracks Hotel Sentosa. Palm trees have been introduced to the terrain, and the former Parade Square is also covered with astroturf. Suddenly, you get a different flavour. Now, it's a holiday resort with a colonial charm.

I decided to become a heritage tour guide at the hotel because of my friend Jerome Lim. He is a naval architect commissioned to curate a heritage tour for the hotel. He asked if I could help him with certain historical facts, and I agreed.

He came up with the itinerary, but I came up with the sketches. I did them so that people could better visualise the history of the community and The Barracks Hotel Sentosa. Otherwise, it becomes very boring. Hotel guests don't want to go on a history lesson unless they genuinely want deeper knowledge. Our focus is on the people, places and events.

I'm obviously very proud that the buildings were not demolished. The British did quite a marvelous task with the buildings. There is so much history here, and we need to appreciate the legacy left behind. The terrain, flora, and fauna were retained throughout, and this natural setting is most enduring." - Winston Wong, 74
---
By Arman Shah
Arman Shah is a former travel writer with fond memories of solo adventures in Southeast Asia. His work has appeared in print and online in publications such as Expat Living Singapore, AsiaRooms.com, SG Magazine, and HungryGoWhere.com among others. He now manages The Everyday People, a website featuring people stories and lifestyle content.