People & Social
KHOR SING HONG: RETIRED OFFICER WHO SERVED 29 YEARS IN SAF GETS EMOTIONAL RECOUNTING HIS DAYS AT PULAU BLAKANG MATI
From building a bridge for a grateful village community to discovering his former recruit was an infamous killer, the heritage tour guide at The Barracks Hotel has many memories to share

"I joined the Singapore Armed Forces (SAF) in 1967 at 19. I had the ambition of joining the army because my neighbour was an officer. It seemed like a proud and noble vocation, and it truly was. Recognition made me stay on for 29 years before I retired in 1996.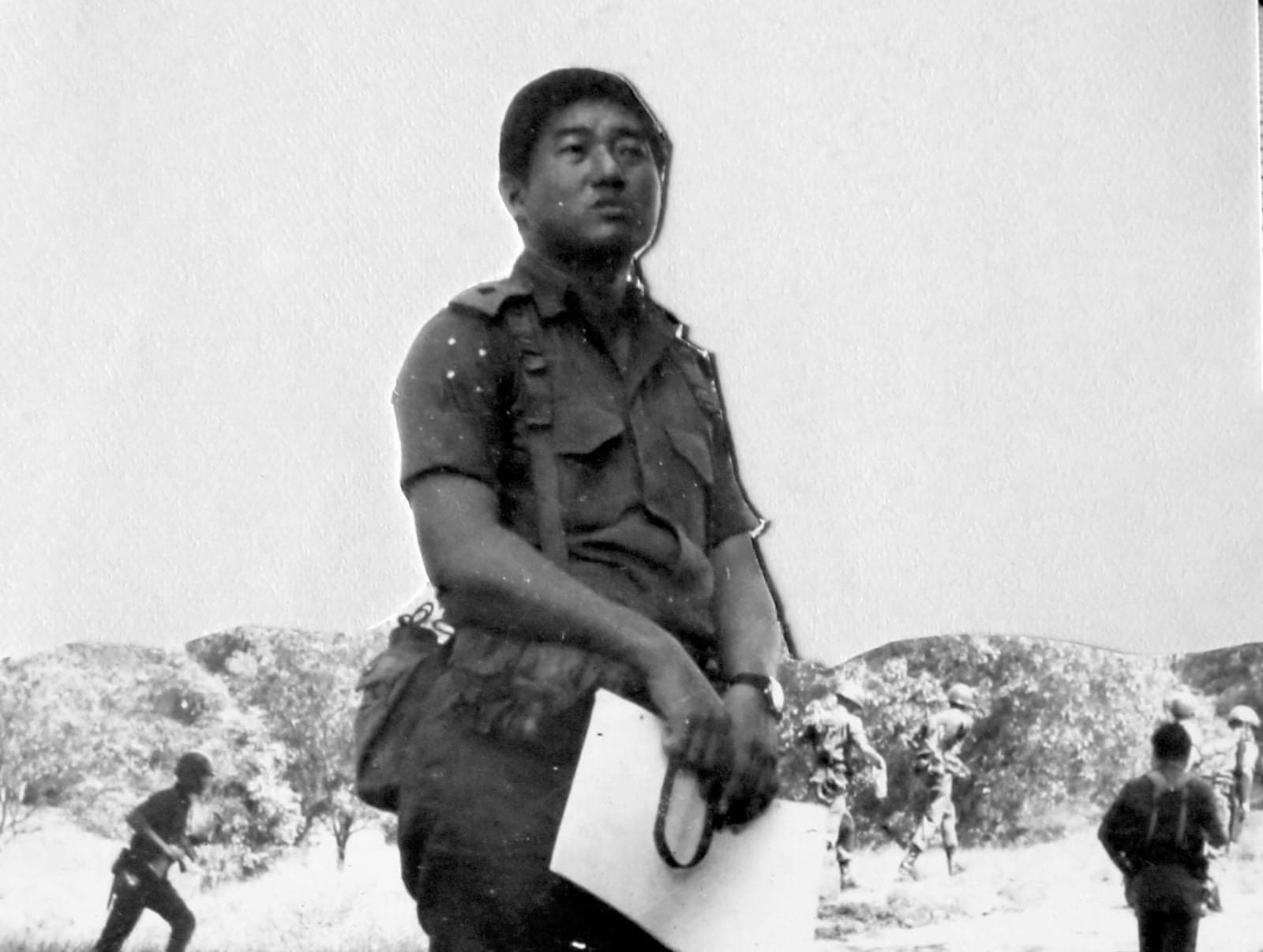 On March 15th, 1968, I was posted to Sentosa to join the Singapore Combat Engineers. I was selected to be part of the pioneer batch. Back then, Sentosa was known as Pulau Blakang Mati. An island with no worries, I would call it. I had many fruitful years there.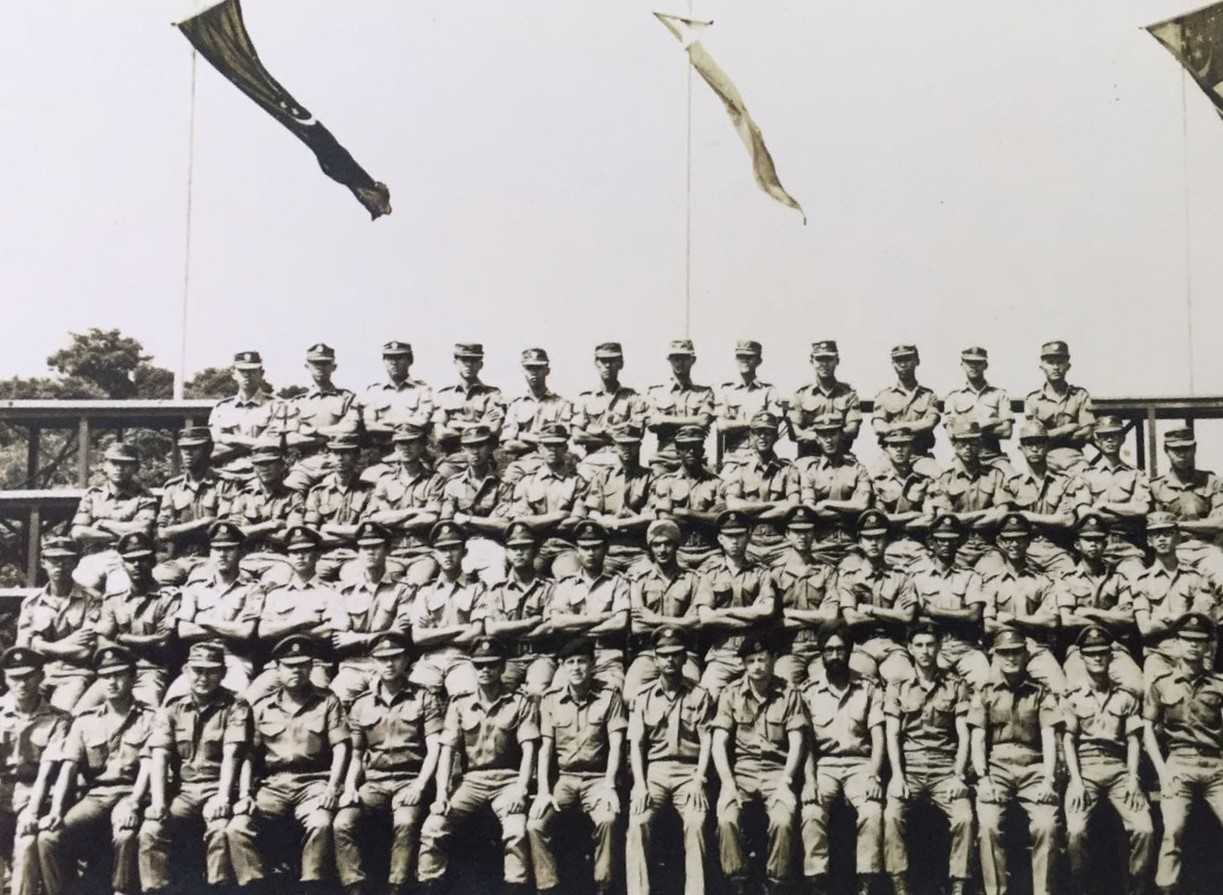 I eventually assumed the role of junior platoon commander and trained recruits to become operational soldiers. We were rotated to be on standby from Monday, 9am, to the following Monday, 9am. We'd train in the day and night and sleep in the barracks at night.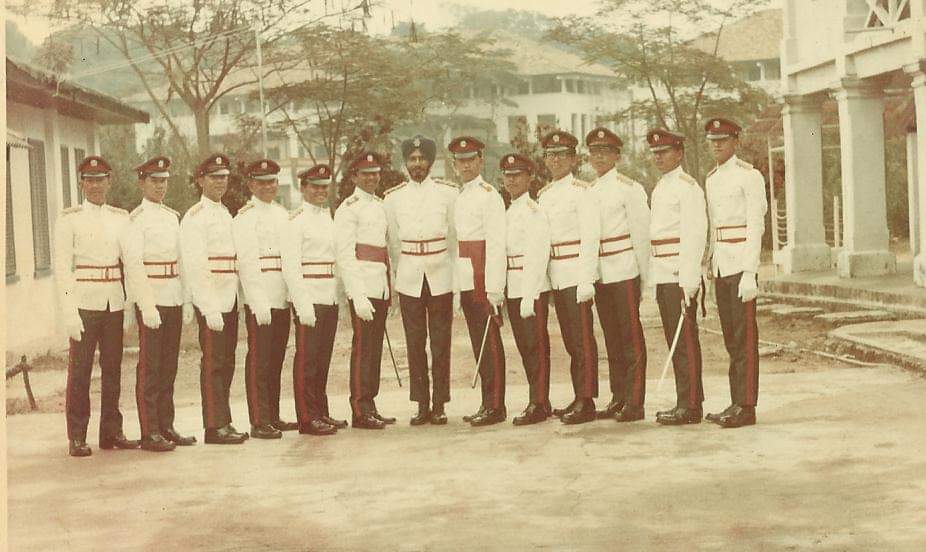 One of my fondest memories was building the Bailey Bridge at Lorong Asmara. That was in the early 1970s. I remember there was a heavy thunderstorm, and I received a call at 10am requesting us to be deployed at the site in the next two hours.

While we surveyed the ground, another group of soldiers loaded the equipment into the military truck to be transported. We started working at 4pm, and the bridge was ready by 6am the next day. No one complained because we were doing something good for the public.

Villagers came out of their homes and were surprised to see us. They didn't expect to see a bridge appear overnight. We told them we didn't sleep because we had to work all night, and they made kopi and snacks for us. They said the bridge would help them greatly.

I keep in contact with my men even after returning to civilian life. Most of them still remember me. Some invited me to their weddings and introduced their kids to me. And I'm sad that some of my former recruits have passed on.

One of my most memorable recruits was Lim Keng Peng. He was a quiet boy. In his first week of training, he went AWOL. So my platoon sergeant and I went to his house at Bukit Kasita at the foot of Mount Faber. That kampung is no more; it has been demolished.

While we were walking towards the kampung, gangsters came out to greet us. One of them asked, 'Why are you here? If you want to find somebody, speak to me, and I will bring him here. You don't come and disturb my home.' They were exercising their territorial rights.

When I told them I was looking for Lim Keng Peng, they looked at me and laughed. They brought me to his house, and I learnt that he's an only son with a single mother. His mother shared that he had to do part-time work to feed them.

I explained that her son cannot simply go off as he likes; he's in the army now as a national serviceman. She promised that she would talk to him and that he would return to camp that day. And true enough, he came back that evening with his mother.

Lim Keng Peng was a very obedient soldier during his two years in the army. I counselled him a lot. But after he went back to civilian life, I saw his name in the news and read that the most wanted man in Singapore had been shot dead by the police.

After he left the army, he was wanted for killing a police officer. Lim Keng Peng was shot dead at Sunset Way. When he left, I told him, 'Be a good boy.' I still have fatherly love for him. I'm sorry for crying, but thinking of him makes me very emotional.

Today, I work as a heritage tour guide at The Barracks Hotel in Sentosa. It used to be The Royal Artillery Garrison barrack, where I once trained recruits. I'm glad they conserved and turned it into a beautiful hotel.

I became a guide because I'm one of the first Singaporeans to join the SAF. I feel that it is my duty to explain to the younger generation how the Singapore Combat Engineers started on Pulau Blakang Mati and how it's become the formidable force it is today.

My peers in the pioneer batch have dwindled in number. Some have passed on, migrated or fallen ill. So if people like myself don't come forward today, history will be forgotten. And after all the years I've spent on this island, I have many exciting stories to share." - Khor Sing Hong, Heritage Guide, The Barracks Hotel at Sentosa