People & Social
CHEF ALESSANDRO DELLE CAVE: COOKING ORIGINAL ITALIAN FOOD WITH LOVE AT TRAPIZZA
"I grew up in Turin, a city in the north of Italy. It's an elegant city like Milan, known for its beautiful architecture and cuisine. It's also considered the chocolate capital of Italy.

My parents, however, were originally from the south. My dad was a pastry chef and owned a bakery selling traditional pies and cakes. When I was young, I would help him with production every morning before I went to school in the summer.

But he wasn't the reason why I wanted to become a chef. I started cooking as a kid when I helped my mother and grandmother make pasta for our family reunion every Sunday. There would be about 15 to 20 people in this three-storey house, and everyone would help.

When I was in junior high, I decided that I was going to be a chef. I was about 10. There was no Internet back then; no food programmes on TV like the ones you have now. No one in my family worked in hospitality. The decision to be a chef was an independent one.
I've been a chef for literally half my life now. I'm 38 this year and started working when I was 19. During that period, I travelled the world and worked as a chef in many countries and cities like Brazil, Egypt, Sydney and Singapore.

I worked in Sydney and decided to come to Singapore one day for a holiday. I had my backpack with me and literally walked around the entire city. In two days, I think I must have given a copy of my CV to practically every Italian restaurant in Singapore.

When I returned to Sydney, I got a call from some Italian restaurants. I did a couple of interviews and video calls and thought, 'Right, let's give this Singapore experience a try.' And that's how I came to work here these past four years.

I was eager to try Singapore because the people here love and understand food. In certain places I've worked, they didn't accept my traditional way of making Italian food. They liked "fake" Italian food, like putting cream in the carbonara or avocado on their pizzas.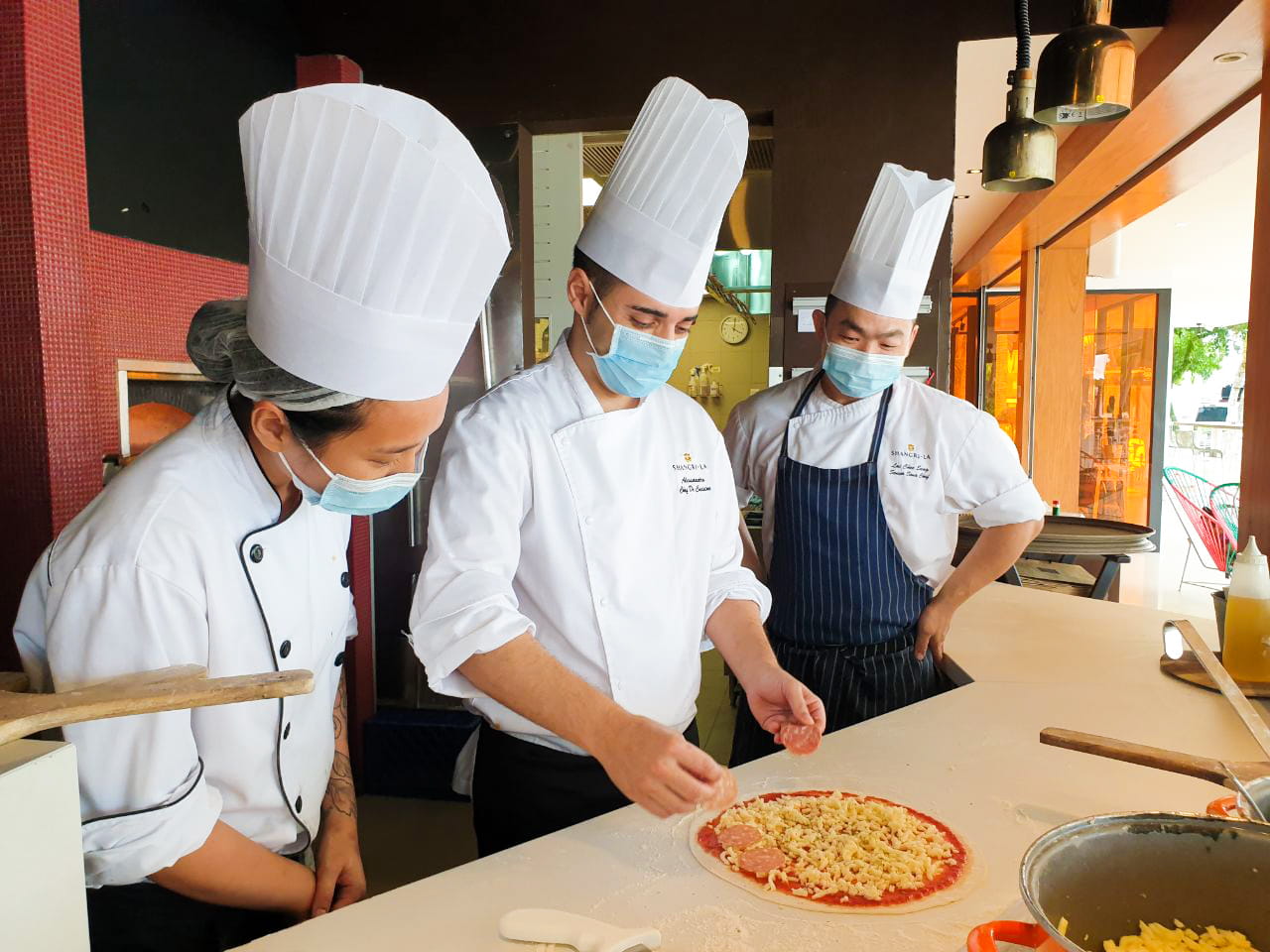 I could just cook for the money, but I don't because cooking is my passion. Singapore is one of the rare cities in Asia where you can live your dreams and care about your passion. People accept your original, traditional ways, and if they're unfamiliar with the food culture, they're willing to learn.
Today, I love working here at Trapizza. I love the sea, and it's always been a dream of mine to work by the sea. Here, you can dine with your boyfriend or girlfriend. You can also bring your family and let the kids play on the sand.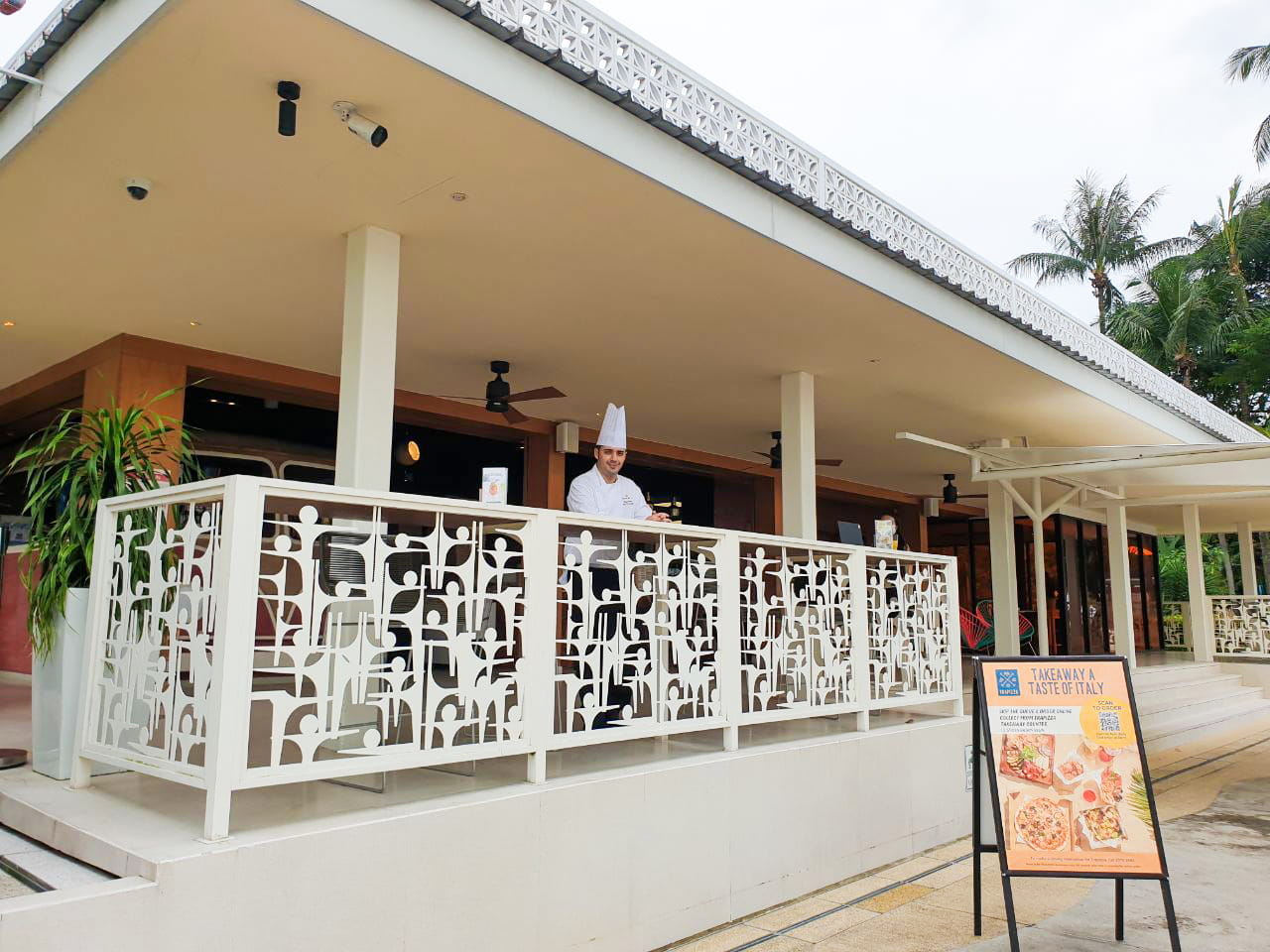 Here, you get to enjoy the famous Italian hospitality. What's Italian hospitality? It's to treat you like we've known you for 20 years. We welcome you in, bring you to your seat, ask how your day has been, and just take care of you.

My signature dish here is the Trapizza Linguine. With this dish, I pay tribute to my parents' southern roots. South Italian cuisine is all about seafood, and this rich plate has mussels, clams, squids and scallops, and it's topped with an amazing lobster sauce.

I've seen this place built from scratch because we started with its construction. And you know, with every job, if you wake up in the morning and cannot wait to get to work, you've chosen the right one. And I feel that way with Trapizza.

Here, I cook out of passion. When you cook with passion, you make money. If you cook only for the money, you're not going to make it because the food comes from the kitchen and will be reflected in the food. If there is love inside, it's gonna be on the plate." - Chef Alessandro Delle Cave, Chef De Cuisine, Trapizza.