Island Guide
7 ICONIC SENTOSA LOCATIONS TO VISIT IN ANIMAL CROSSING THIS MAY
The State of Fun is coming to a game console near you
Groove to these beats while on #virtualsentosa
Have you caught yourself opening your fridge repeatedly even though you already remembered the contents of each self by heart?
Restless leg syndrome? Or maybe just frustrated with cabin fever even though once upon a time, you once thought, "If I could work from home everyday, that would be the best thing ever"?
We've got a whole new world for you to explore in our first of its kind, a virtual Sentosa on Animal Crossing!
Check out this live tour of #virtualsentosa
Visit Sentosa's iconic roundabout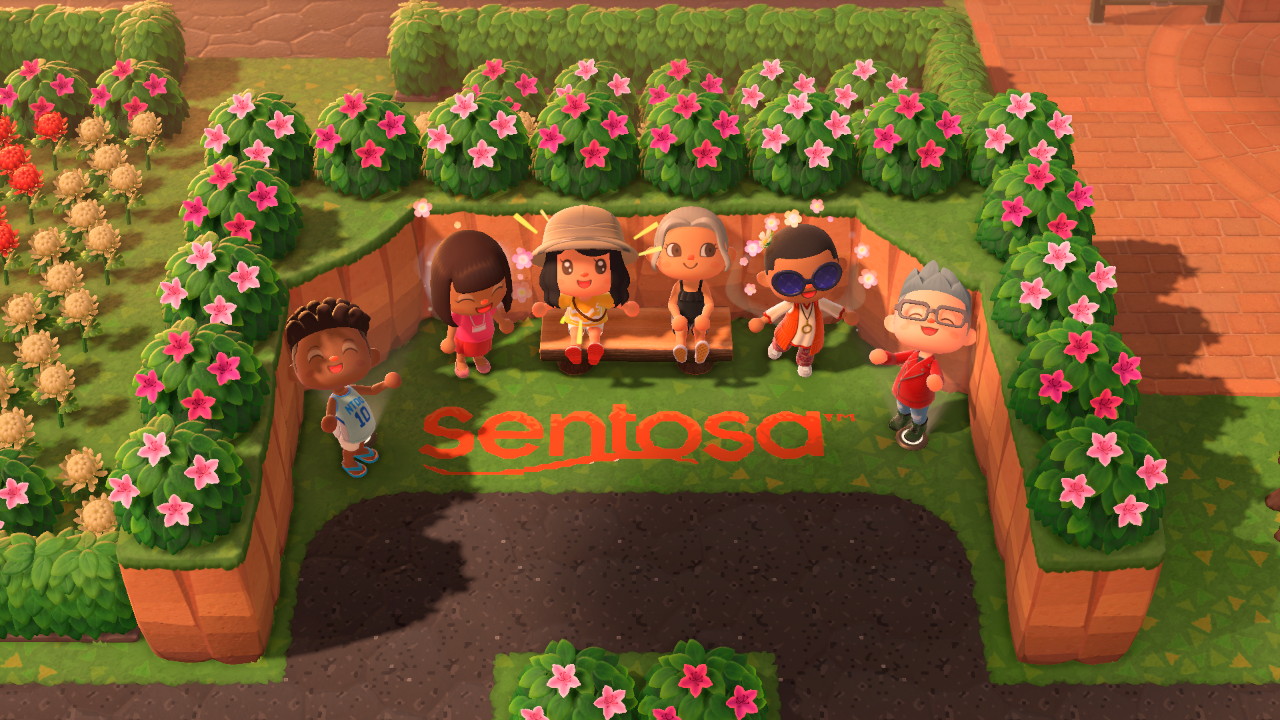 Sentosa Roundabout
Take on your favourite avatar and get in on the fun by dressing up in all sorts of wacky outfits for a virtual photo shoot! Sporty, flashy, modern, streetwear - the options are limitless as the introduction to our virtual world of fun kicks off at the iconic Sentosa Roundabout.
Chill out at your favourite beach bars: Ola Beach Club, FOC Sentosa and Rumours Beach Club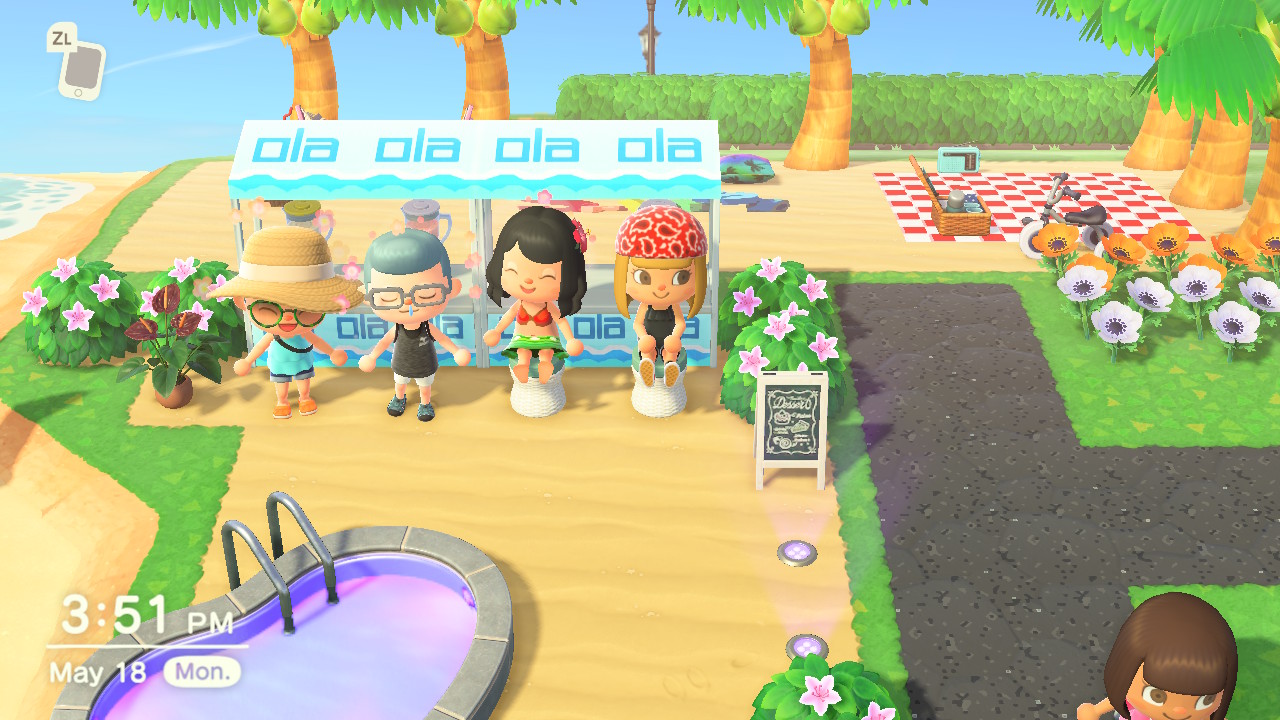 Ola Beach Club
Have some fresh coconuts and kick it by the salty sea breeze at your favourite beach bars.
Whether it's having a sizzling plate of padron peppers at FOC Sentosa, throwing a barbeque party at Ola Beach Club, or exploring our latest addition: Rumours Beach Club.
Make time to kick back and soak up the virtual sunshine!
Activities by the beach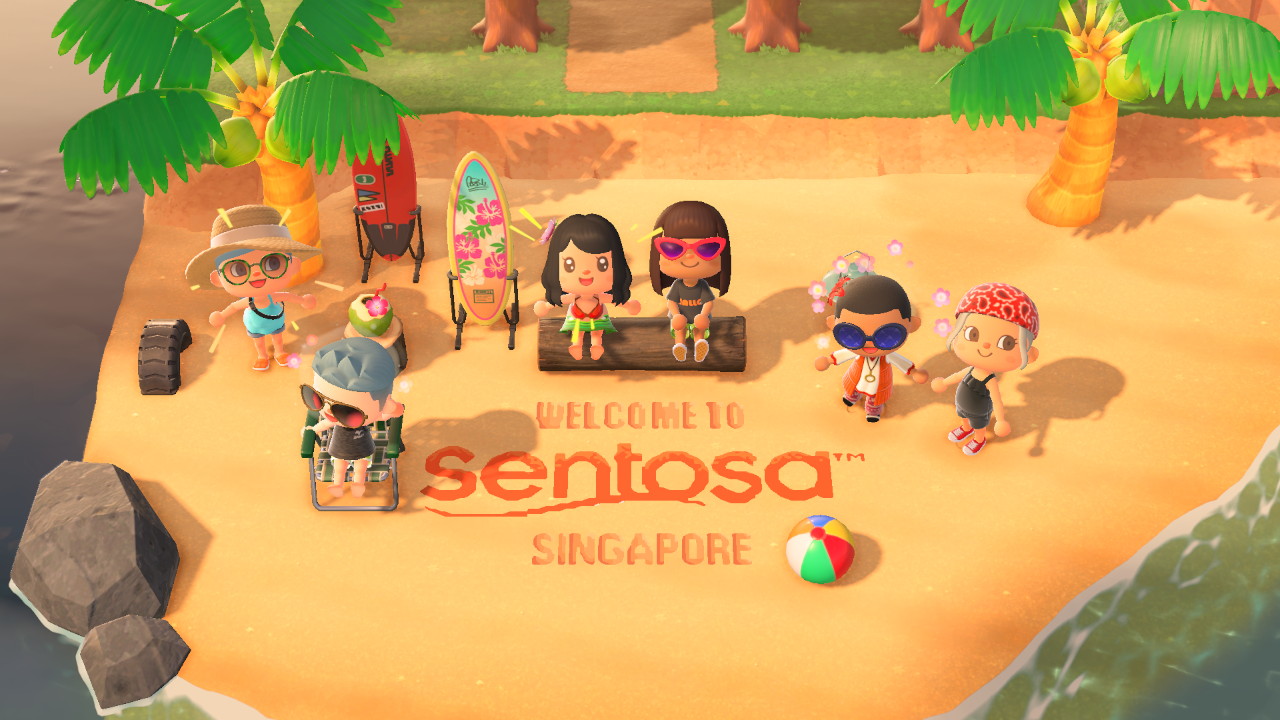 Whether it's a yoga session as the sun sets in the horizon, or catching an open movie experience with the usual works of popcorn and cotton candy, you're in for an experience that you've never seen before.
And if you can't make it to Sentosa on Animal Crossing, you can take part in Yoga By The Beach every Saturday at 4pm, on our Facebook page.
Relax at your favourite spas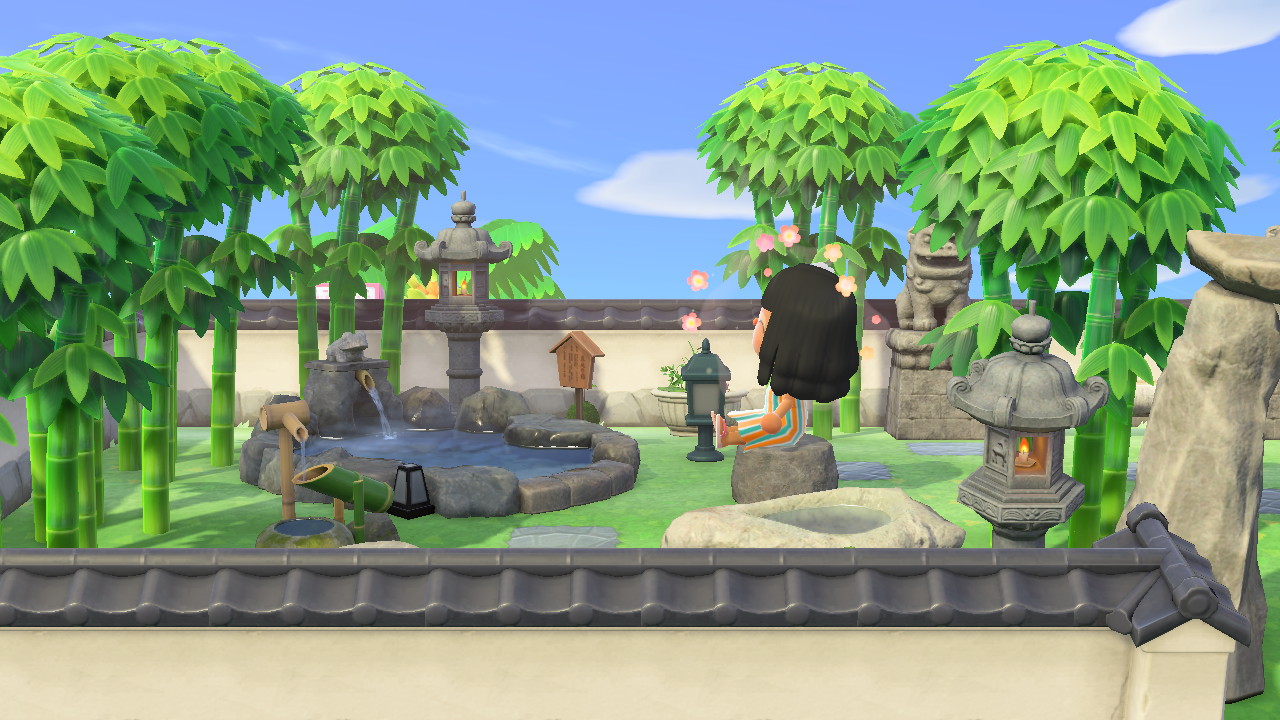 SoSPA at Sofitel Singapore Sentosa Resort & Spa
Spa time? You'll be facing a tough challenge, but it's one of those happy problems.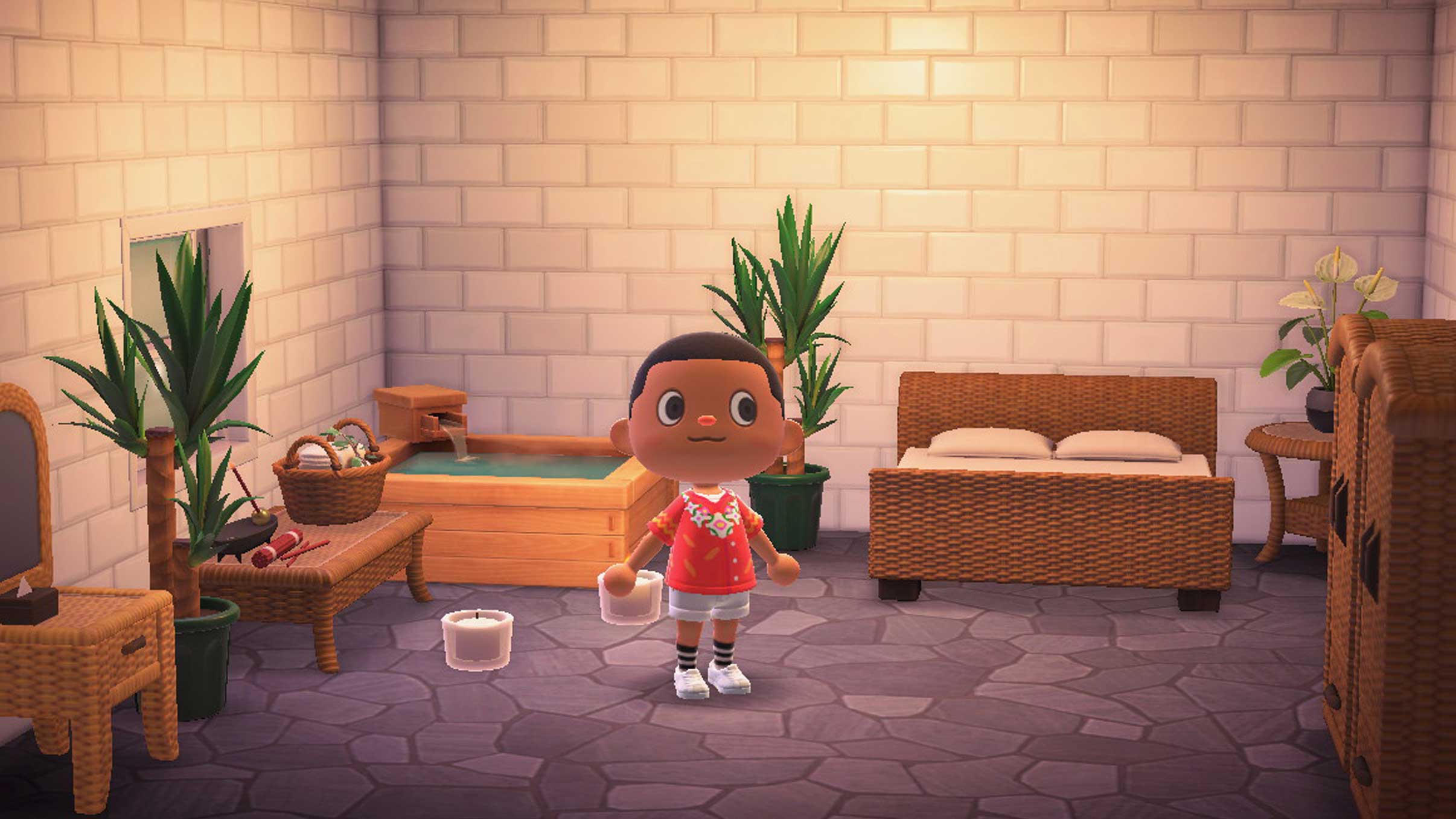 Le Méridien Singapore Sentosa's Onsen Suite
Be spoilt for choice with the full array of spas that you can possibly pick here such as SoSPA at Sofitel Singapore Sentosa Resort & Spa, and Le Méridien Singapore Sentosa's Onsen Suite.
Happy problems for happy days, we say!
Discover nature at the nature trails and S.E.A. AquariumTM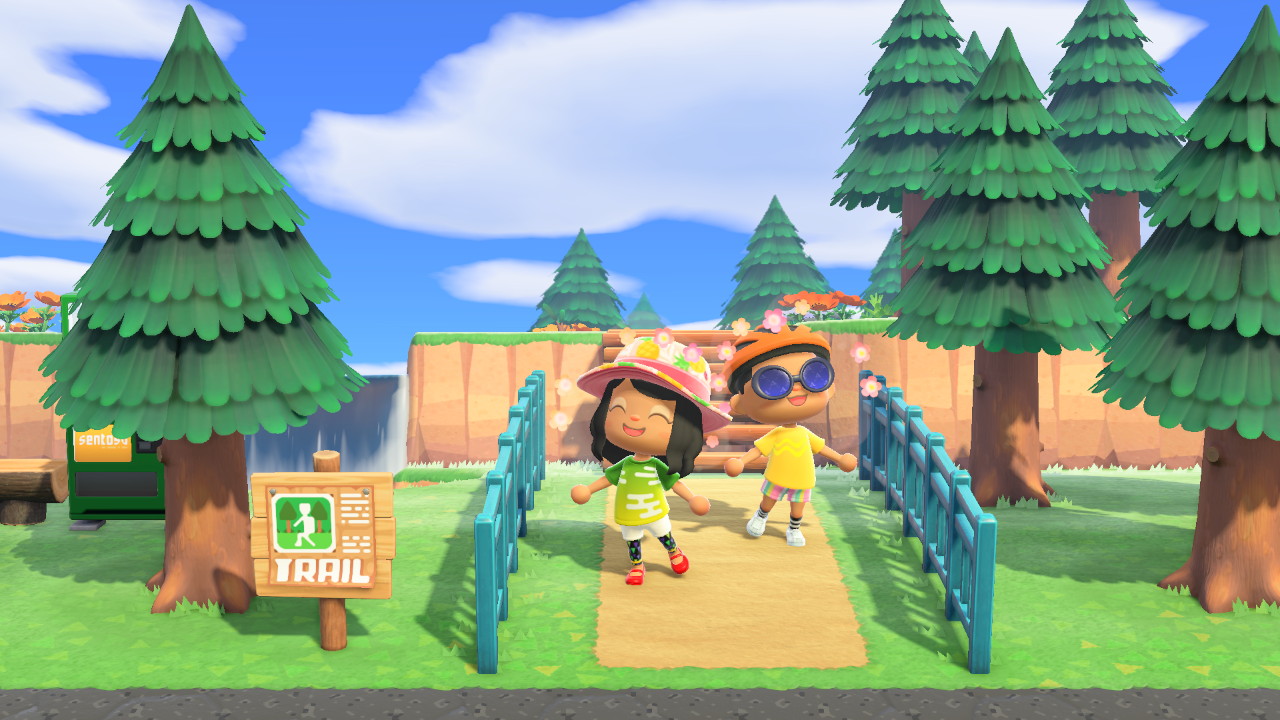 What's a getaway without trading in the usual view of glass and steel with some of nature's very own beauty?
Amble down our pathways as we recreate your island favourites from the Sentosa's nature trails to S.E.A. AquariumTM.
If you have that friend or family member who refused to enter the live worlds, we'd love to hear the kind of excuses they can come up with this time round.
Attend a destination wedding by the beach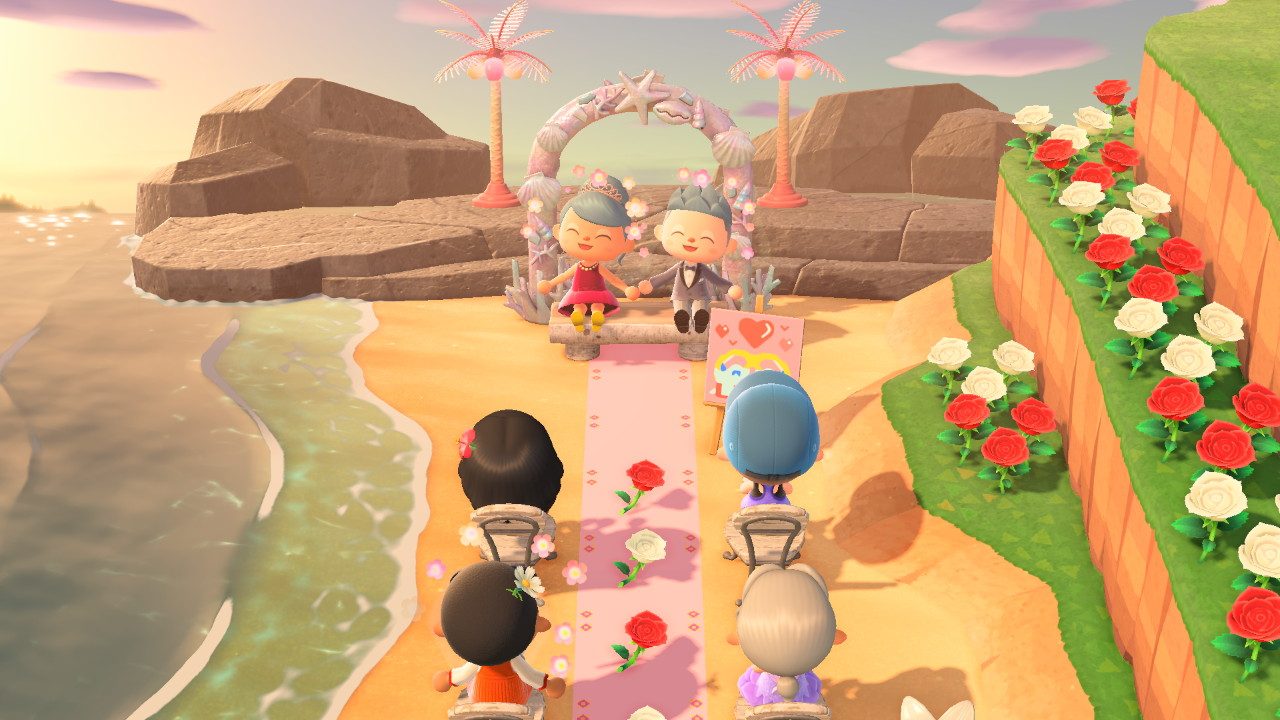 The wedding must go on! Despite the Circuit Breaker throwing a spanner in the works, we crafted a bespoke destination wedding spot inspired by Shangri-La's Rasa Sentosa Resort & Spa's wedding aisle.
Drop by our beach for an unforgettable experience, both for the bride and groom, as well as the attendees.
Visit Skyline Luge Sentosa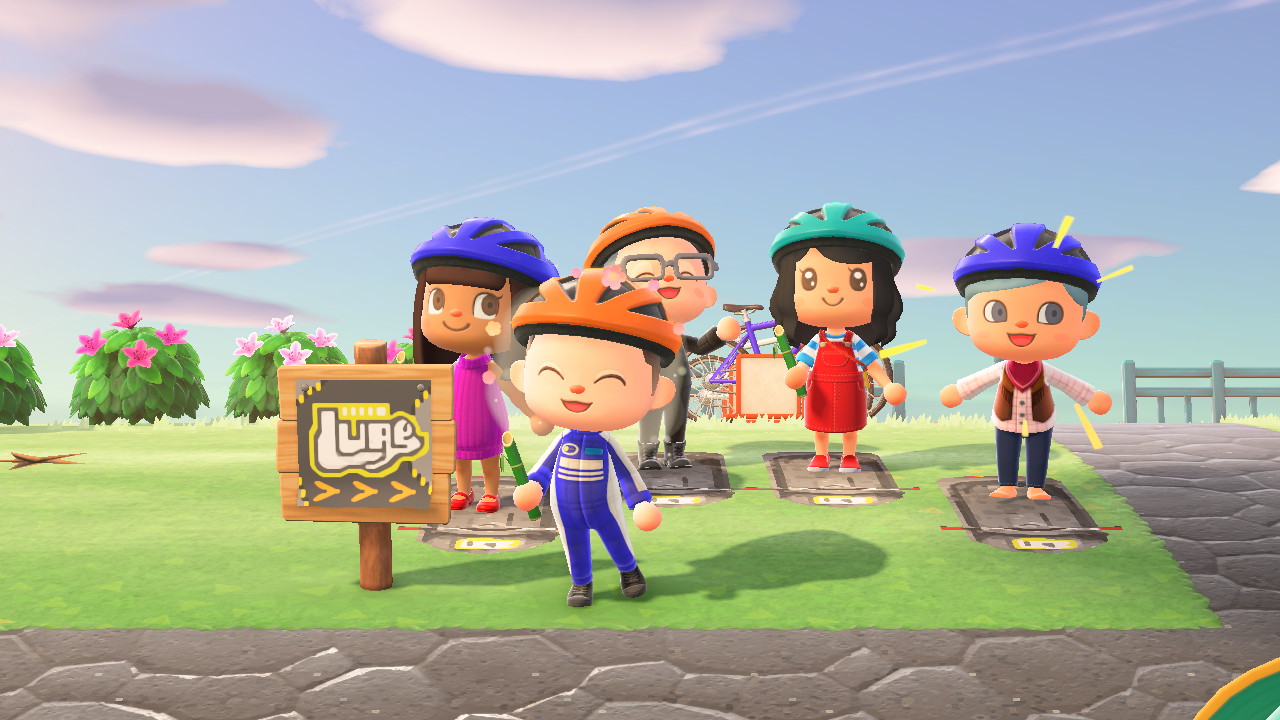 Of course, how can we forget the luge!
Do try this at home! A centrepiece of fun in Sentosa for years now, we've included this in your virtual tour of Sentosa Crossing where age and height limits are out the window with this one.
Grab your helmets and snap a pic with your thrill-seeking buddies here!
Book your spot to visit Sentosa on Animal Crossing in the Visitor Registration page.
---
SENTOSA and STATE OF FUN, amongst other marks, are registered trade marks of the Sentosa Development Corporation ("SDC") in Singapore and various other countries. SDC's trade marks may not be reproduced by any means or in any form whatsoever without written permission from SDC.
This project is not affiliated in any way with or endorsed by Nintendo Co., Ltd. or Nintendo of America Inc. Animal Crossing™️ and Nintendo Switch™️ are trademarks of Nintendo.