Island Guide
6 COOL THINGS YOU NEED TO KNOW ABOUT WINGS OF TIME
A truly magical experience for the eyes await at Wings of Time. Described as a "multi-sensory presentation of water, laser and fire effects", it is one of Sentosa's most popular attractions, and for good reason

From 18 May 2022, the reopened Wings of Time show boasts enhancements that tell the same iconic story to a broader, multi-generational audience that allows you to safely sit even closer to the main stage to experience the magic up close.

Wings of Time is shown once a day from Mondays to Fridays at 7:30pm, and twice a day on Saturdays, Sundays, Eves of Public Holidays, and Public Holidays at 7:30pm and 8:30pm
Here, we break down some cool trivia pertaining to the light show before you make your way to the beach for an unforgettable night.
1. It's an award-winning show
Voted the number one show at Sentosa by TripAdvisor, Wings of Time is an award-winning attraction that cost $10m to produce. With a seating capacity of 2,500, it draws in a whopping 1,500 visitors every weekday and is packed to the brim on weekends.

So what's the secret behind the amazing production quality seen here? Thank the people at Electronics & Engineering Pte Ltd, recognised as a leading provider of professional audio and visual solutions. In other words, to deliver the best, you engage the best.
2. The beach acts as the stage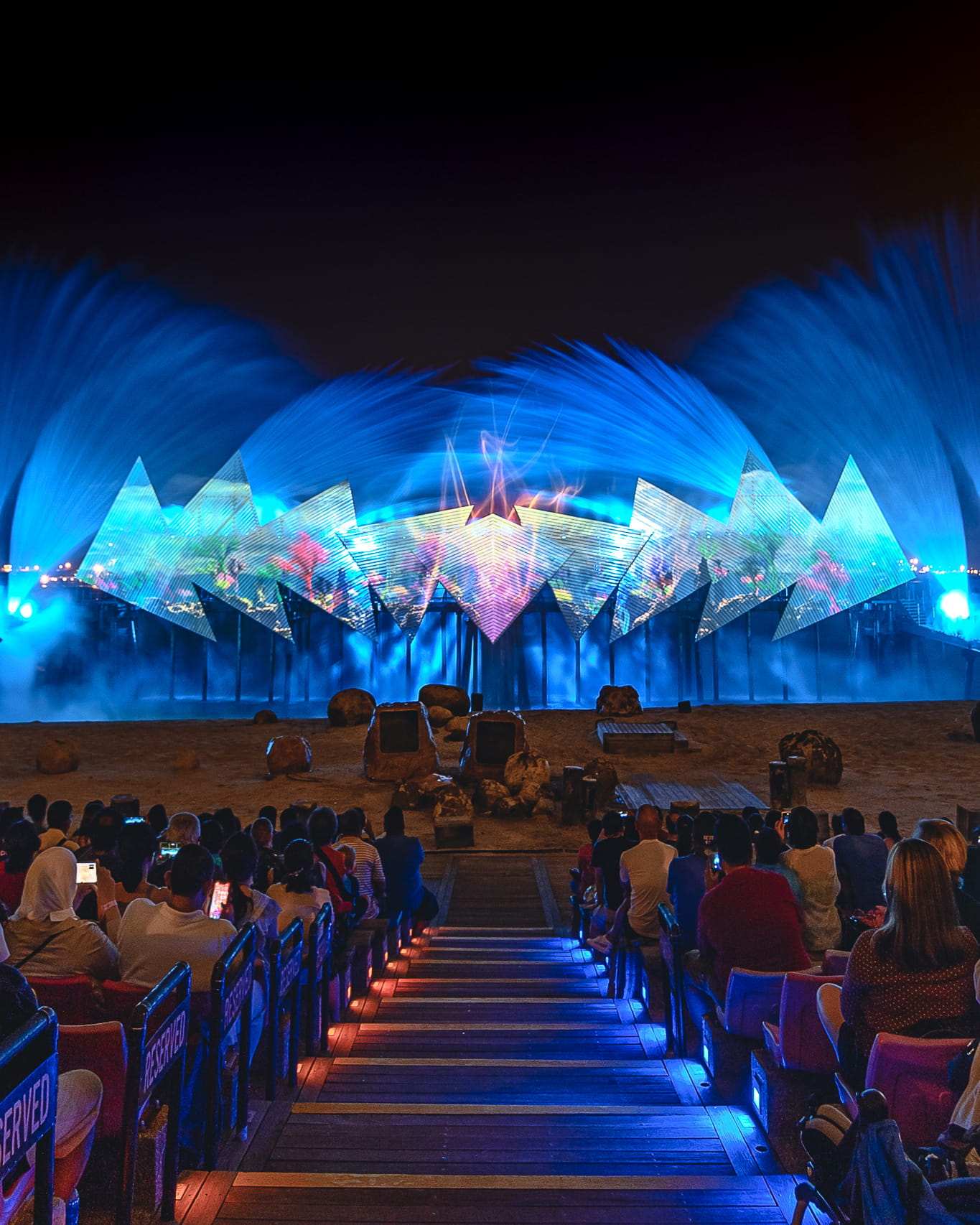 If you thought this show was playing in some majestic theatre with grand halls, think again. When the sun goes down, the pristine sand and cool waters of Siloso Beach transform into a stage for this extravaganza.

With a spectacular landscape and larger-than-life water screen acting as a magnificent backdrop, you and your loved ones will be enthralled throughout the duration of the show while enjoying the cooling sea breeze.
3. It uses state-of-the-art technology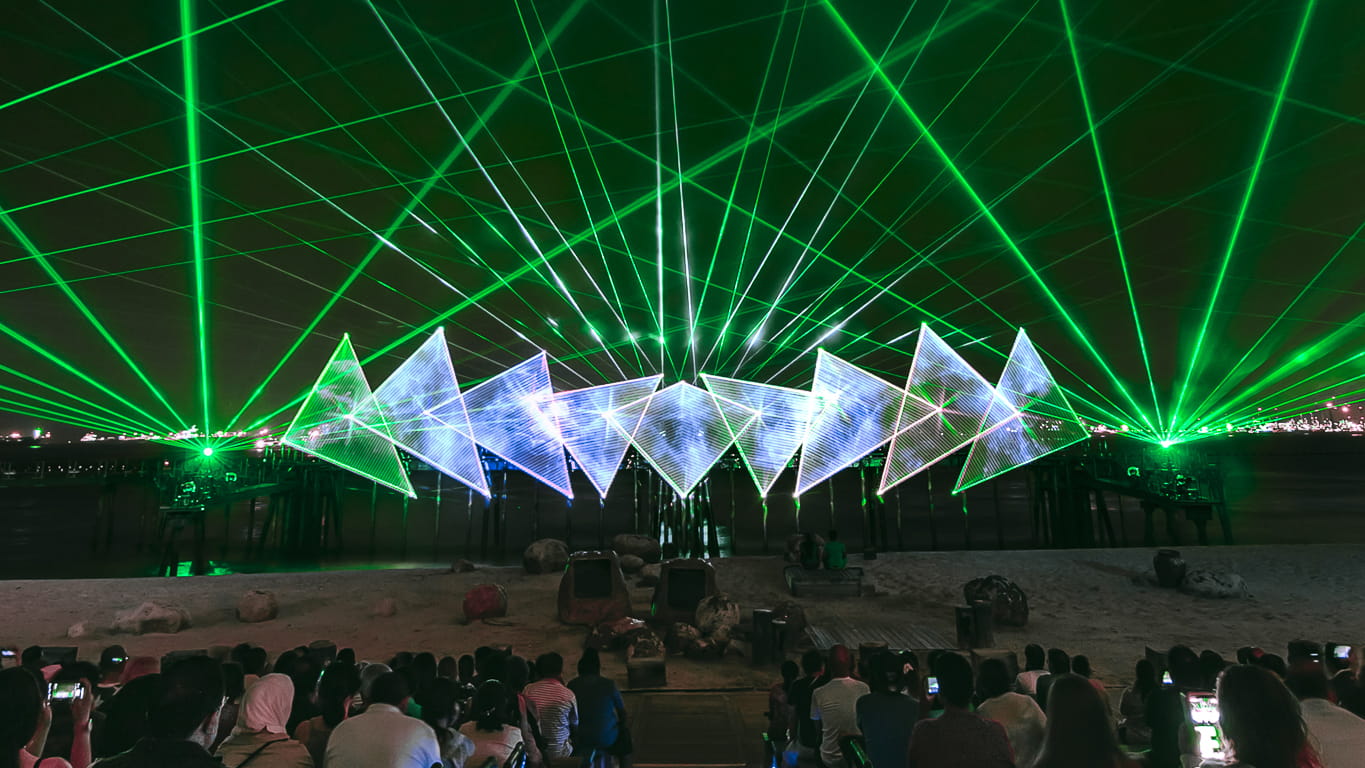 Nothing like modern technology to bring a show to life. A large part of this show's success boils down to great sound effects, lights and visuals, and believe us when we say that you're going to see a lot of that here. Three-dimensional projection mapping, cutting-edge lasers, giant water jets, robotic water fountains and stunning pyrotechnics – Wings of Time pulled out all the stops to create a special experience for the senses, so get your phone ready to capture the magical moments.
Fun Fact: the upgraded pyrotechnics effects uses automated Sparkular machines to create impressive fountains of compact, cold sparks while producing 80% less smoke than traditional spark machines.
4. You get to travel through time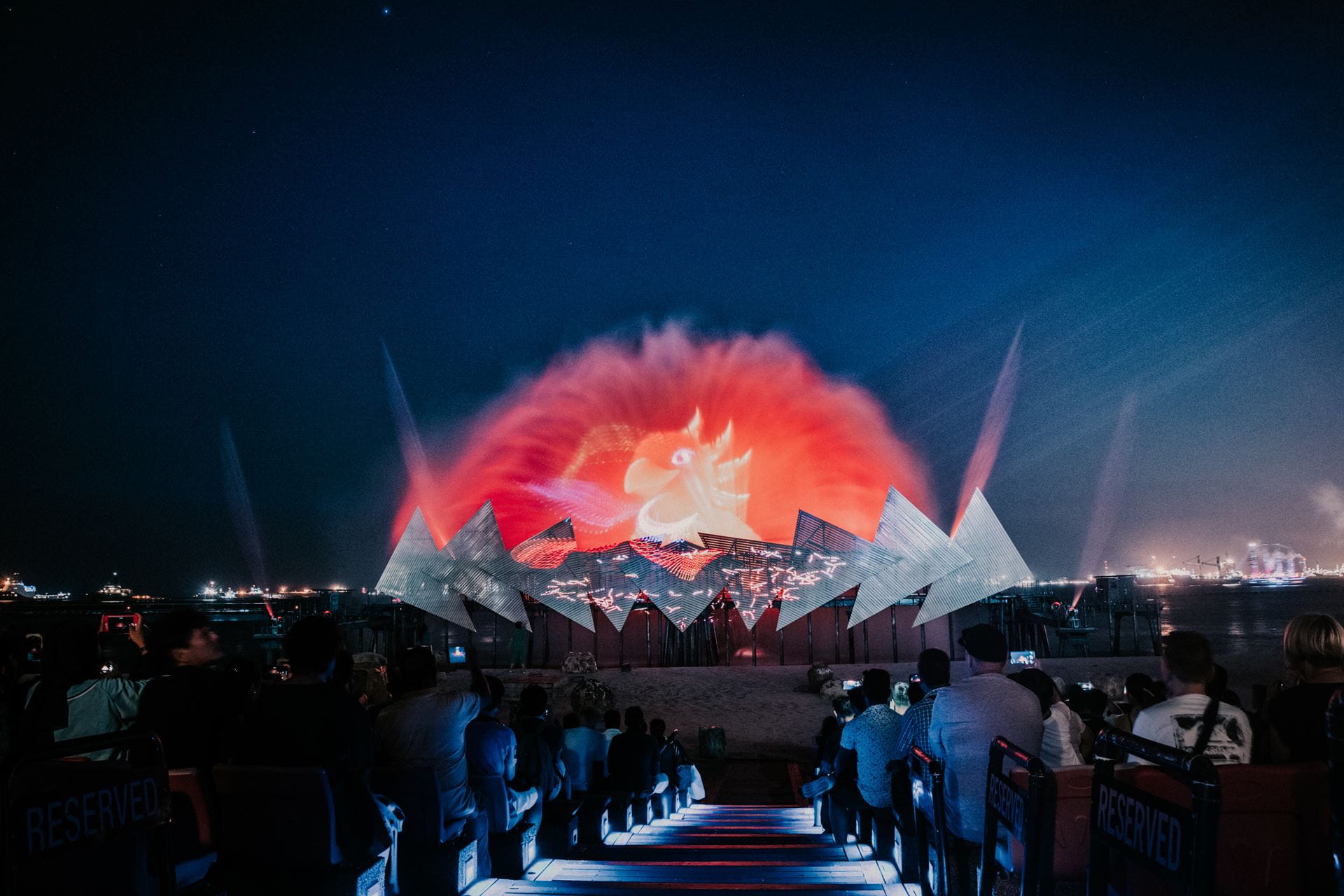 Wings of Time is not just a feast for the eyes; it can also be a fun educational experience for the young and the young at heart. The spellbinding story of bravery and mystery will bring you on a magical journey through the fabric of time.
Following a prehistoric bird called Shabaz and his friends Rachel and Felix, you'll be transported to stunning landscapes that are abstract interpretations of the Industrial Revolution, the Silk Road era, Mayan Pyramids, Underwater World and African Savanna.
4. There are fireworks involved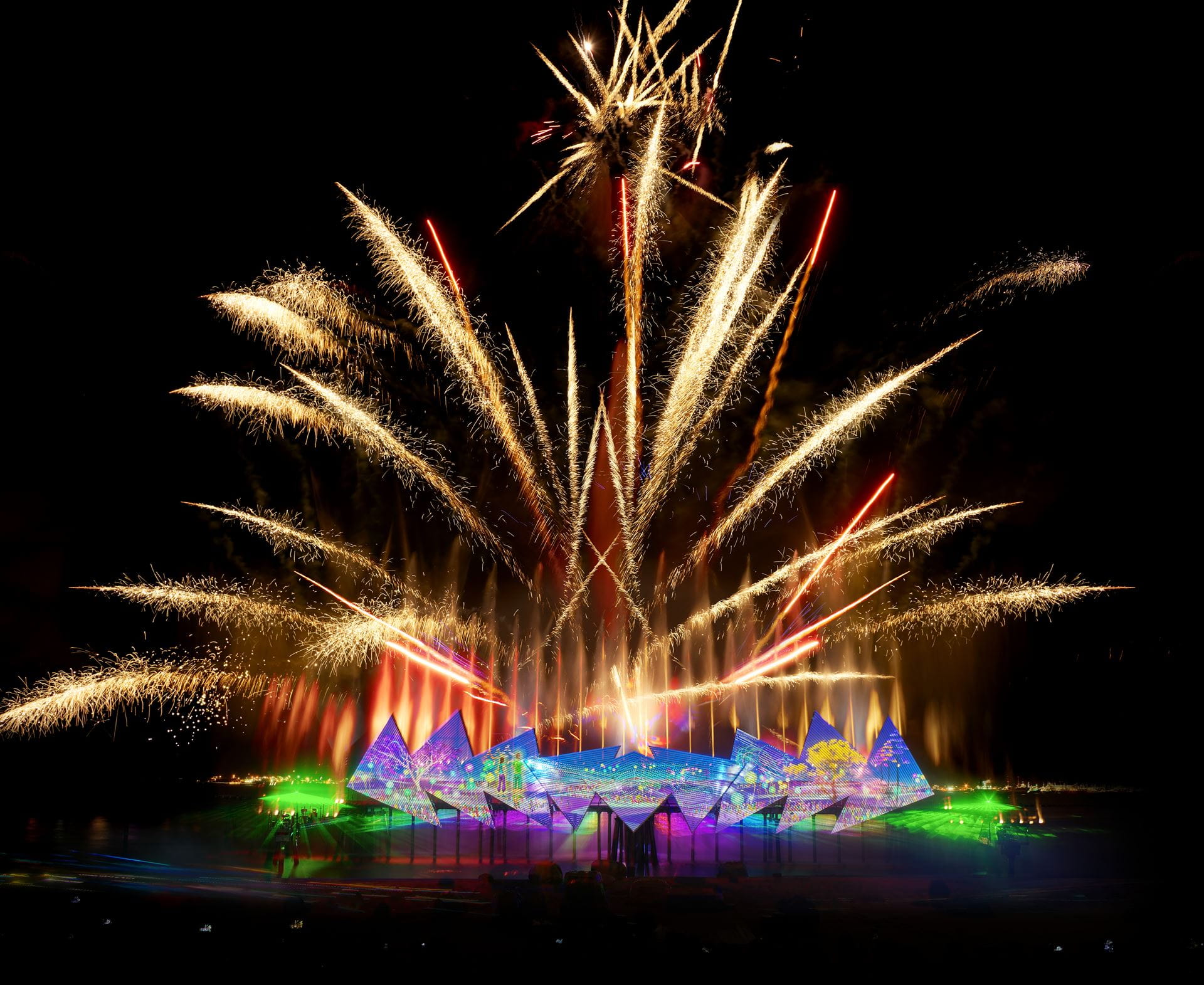 What better way to end the evening than with some spectacular fireworks? As the show comes to a spectacular end, sparkly streams of colour are shot to the heavens above, bringing the night sky to life.
As your vicinity gets ignited, you get to fully realise the true majesty of the surrounding landscape, with a view of the open sea that stretches for ages beyond the sandy shores.
6. Dine while you watch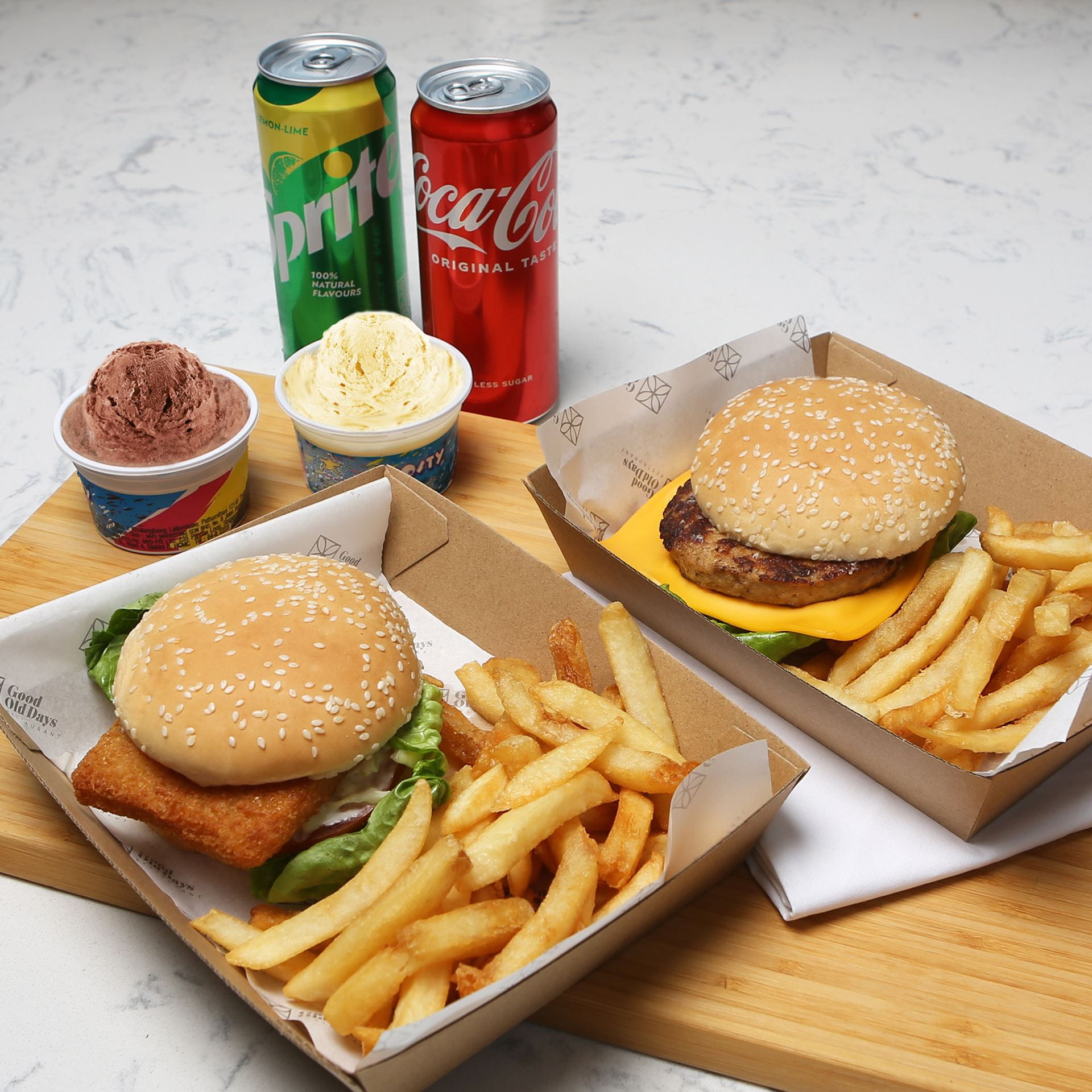 Before catching the show, travel down to Siloso Beach and grab a bite at Halal-certified Good Old Days Food Court & Western Grill, located just a stone's throw away from Wings of Time.
Local visitors can purchase a Wings of Time + Good Old Days Value Set Meal priced at $18 (worth at least $29.80), choosing between the Asian Delight set, which comes with a choice of mains between Nonya Laksa, Ayam Penyet, and Vegetarian Fried Rice, or the Burger Combo, a choice between Chicken or Fish Burger.
Both sets come with an ice cream cup and a choice of beverage.