Nature Guide
5 MAGNIFICENT HERITAGE TREES TO LOOK OUT FOR AT SENTOSA
A wise man named Tasneem Hameed once said, "Learn character from trees, value from roots and change from leaves." Indeed, there is a world of wisdom you can gain from simply studying a tree.
If you're a nature lover who's looking to expand your knowledge, head over to Sentosa. The island is home to 24 of Singapore's heritage trees.

Since 2001, more than 200 trees around Singapore have been accorded heritage tree status by National Parks Board.

The Heritage Tree Scheme, which is open to the public, advocates the conservation of mature trees.

To qualify for the status, a tree's girth (trunk circumference) must measure more than 5m. It is also judged on its botanical, historical, social and aesthetic values.

Below are just five that you can have fun looking for – we've dropped clues on their whereabouts! – on your next visit.
---
Do note that all guests must wear masks, check in and out via SafeEntry and have your temperature screened before entering the attractions and restaurants. There are plenty of signs and floor markers to guide you along. Find out more about our safe measurement measures here.
Angsana (Pterocarpus Indicus)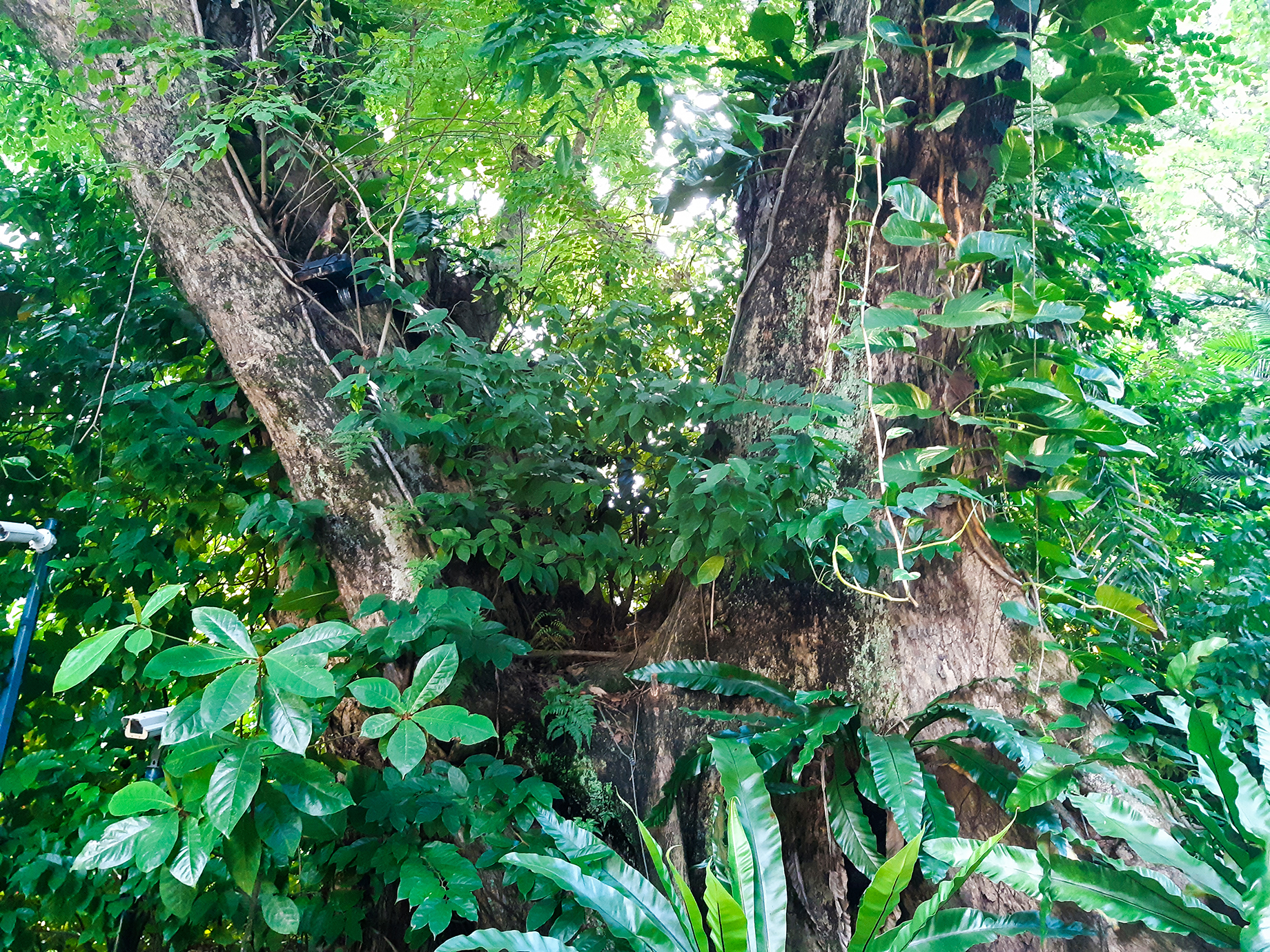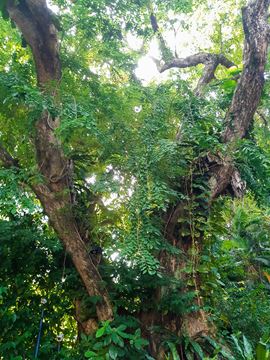 A stunning seaside tree that is native to the Indochina region, the Angsana is the largest in Singapore and is believed to have existed for more than 100 years. As it can grow up to 40m in height, it was widely planted as a shade tree between the 1960s and 1970s.
What's unique about the Angsana is its bark. The combination of its rose-like scent and lovely colour – varying from light yellow to golden or reddish-brown – makes it one of the best woods for making furniture, particularly in Malaysia.
Location: At the entrance of Shangri-La's Rasa Sentosa Resort & Spa
Broad-leafed Mahogany (Swietenia Macrophylla)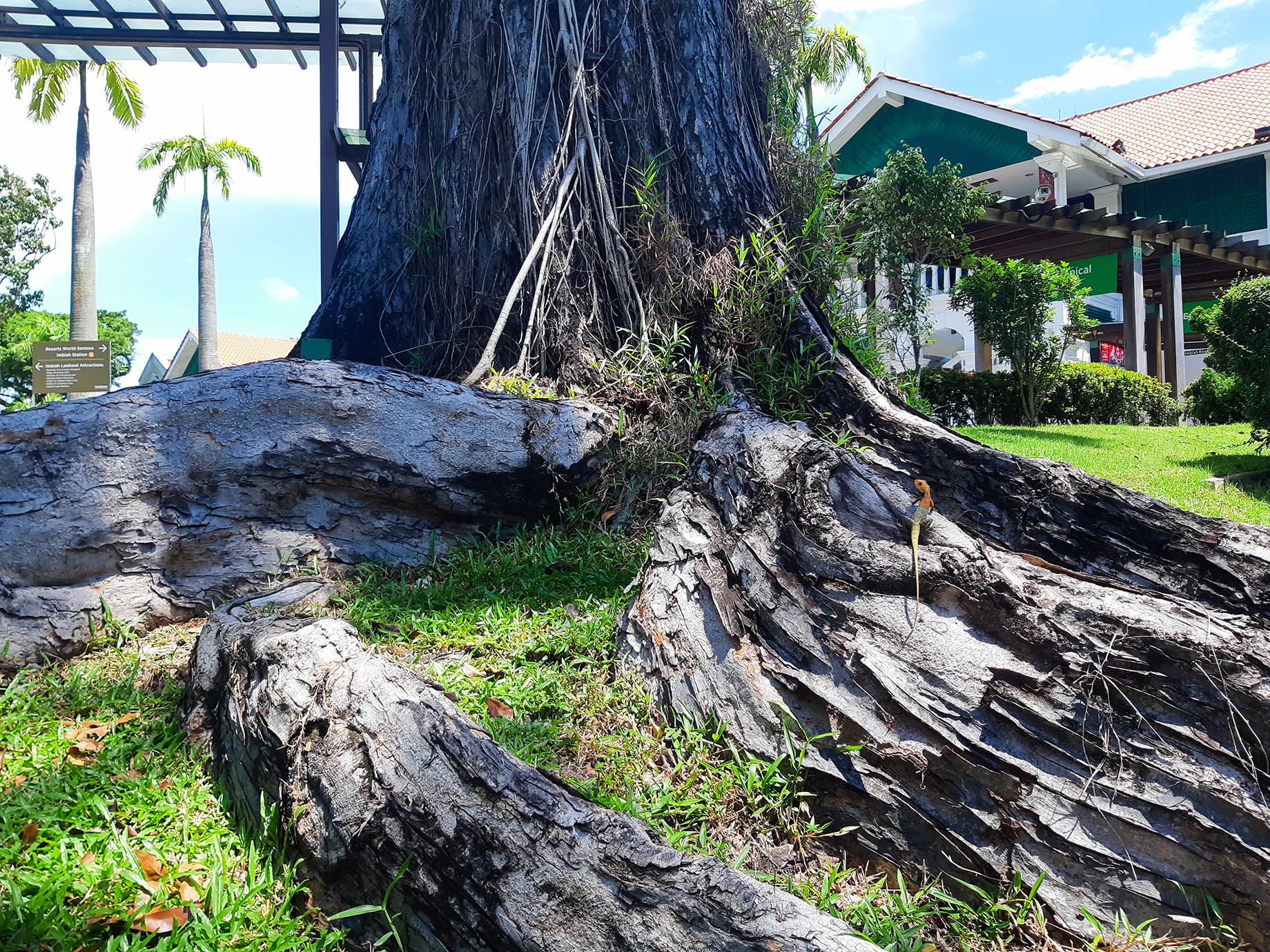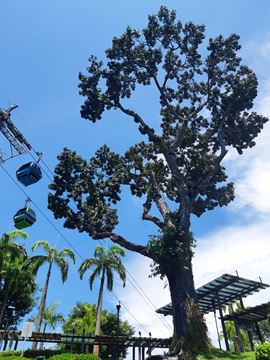 A native of tropical Central and South America, the Broad-leafed Mahogany was estimated to be 70-years-old when it was endorsed as a heritage tree in 2003. In 1876, it made its way from Mexico and Brazil to Singapore where it was planted as a decorative shade tree.
Its flat-winged seeds – resembling a helicopter's rotor blades when they twirl to the ground upon being released by the tree's woody fruit capsules – are used to treat diabetes and high blood pressure.
Location: Opposite Madame Tussauds on the Imbiah Lookout grounds

Common Pulai (Alstonia Angustiloba)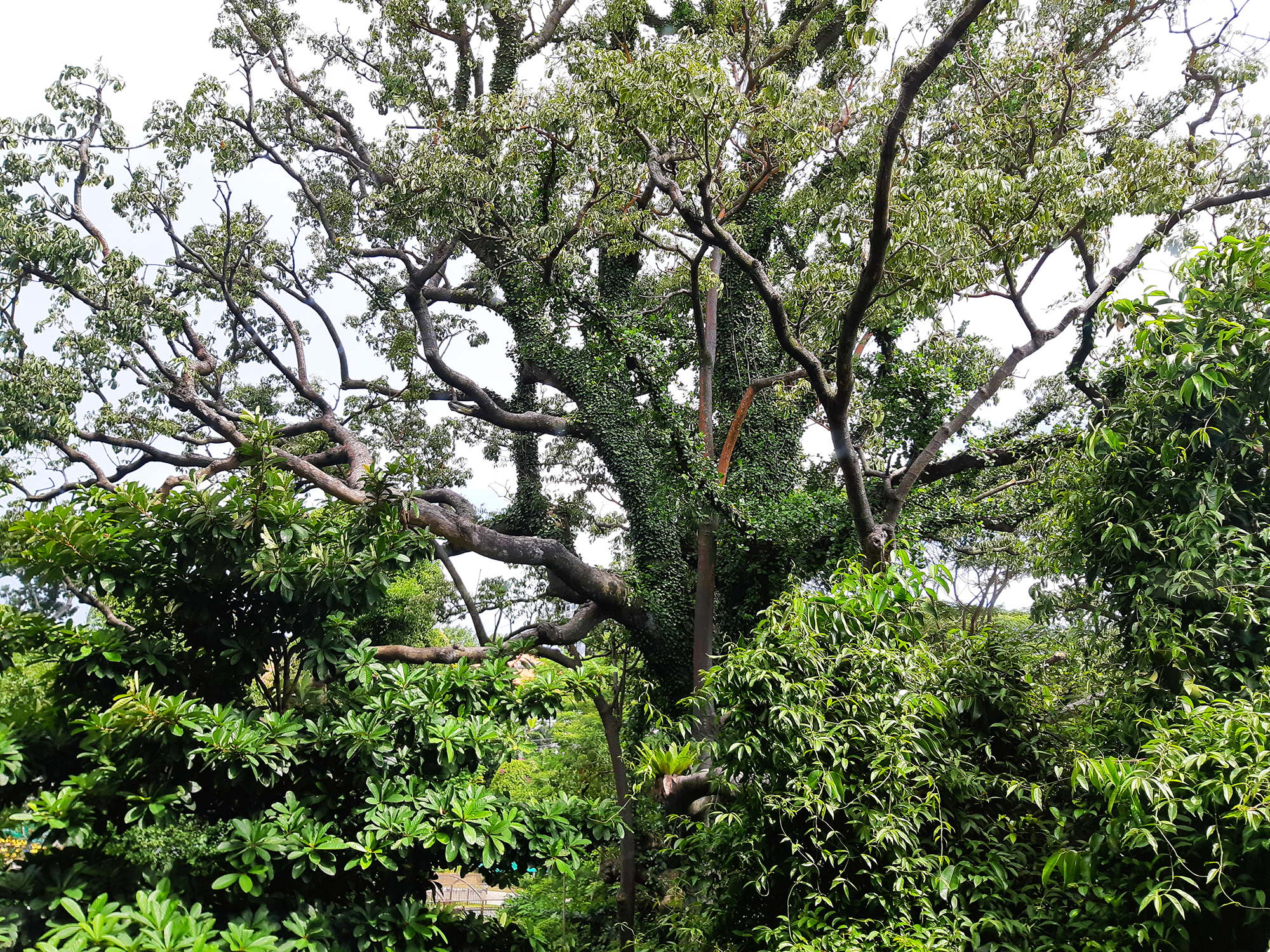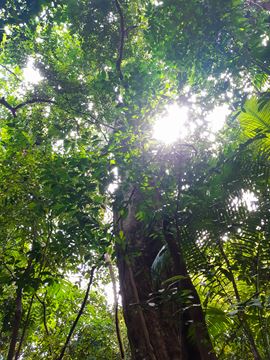 Sometimes seen in secondary forests, the Common Pulai is a mid-canopy tree that's native to Singapore. Self-sown and exuding latex, it can grow up to 40m tall and has a lovely pagoda-shaped crown consisting of simple leaves that are arranged in whorls.
The next time you smell something lovely in the air during your nature walk, keep a lookout for the Common Pulai. It produces creamy, fragrant flowers that add nice pops of white in the forest's lush greenery.
Location: Behind Imbiah Lookout Cable Car Station
Sea Apple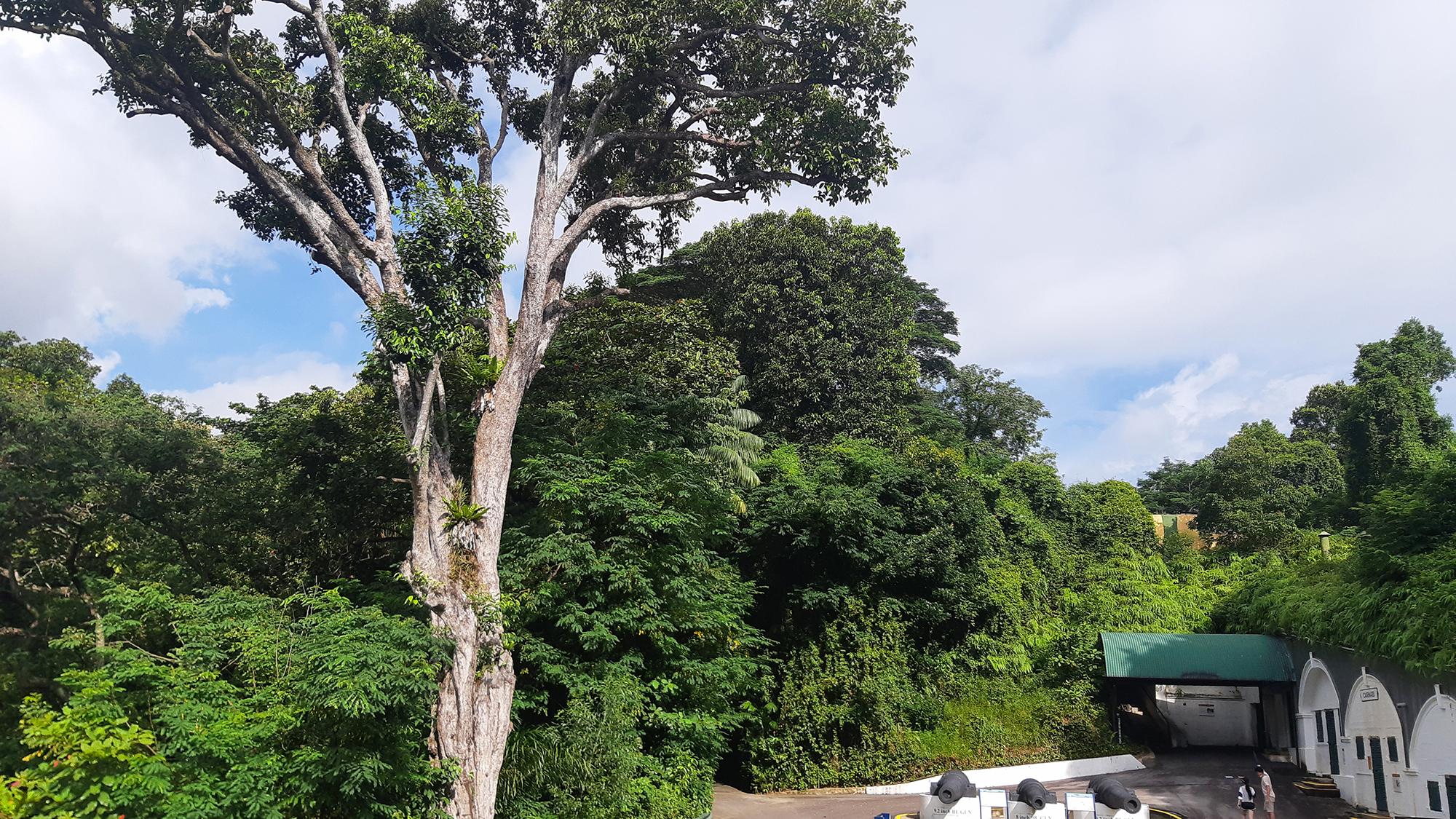 Over 60-years-old, the Sea Apple is a coastal tree that can grow to a towering 30m in height. In Singapore, most of the flower and fruit between March and May. Their fruits are sought after and consumed by bats which then help disperse the seeds.
Because the Sea Apple does not burn easily, it was first adopted on our local shores in the early 1900s as a wayside tree that was planted as a firebreak. This was during a time when highly-flammable lalang wastelands were bordering our roads.
Location: Next to the casemates at Fort Siloso
White Gutta (Palaquium Obovatum)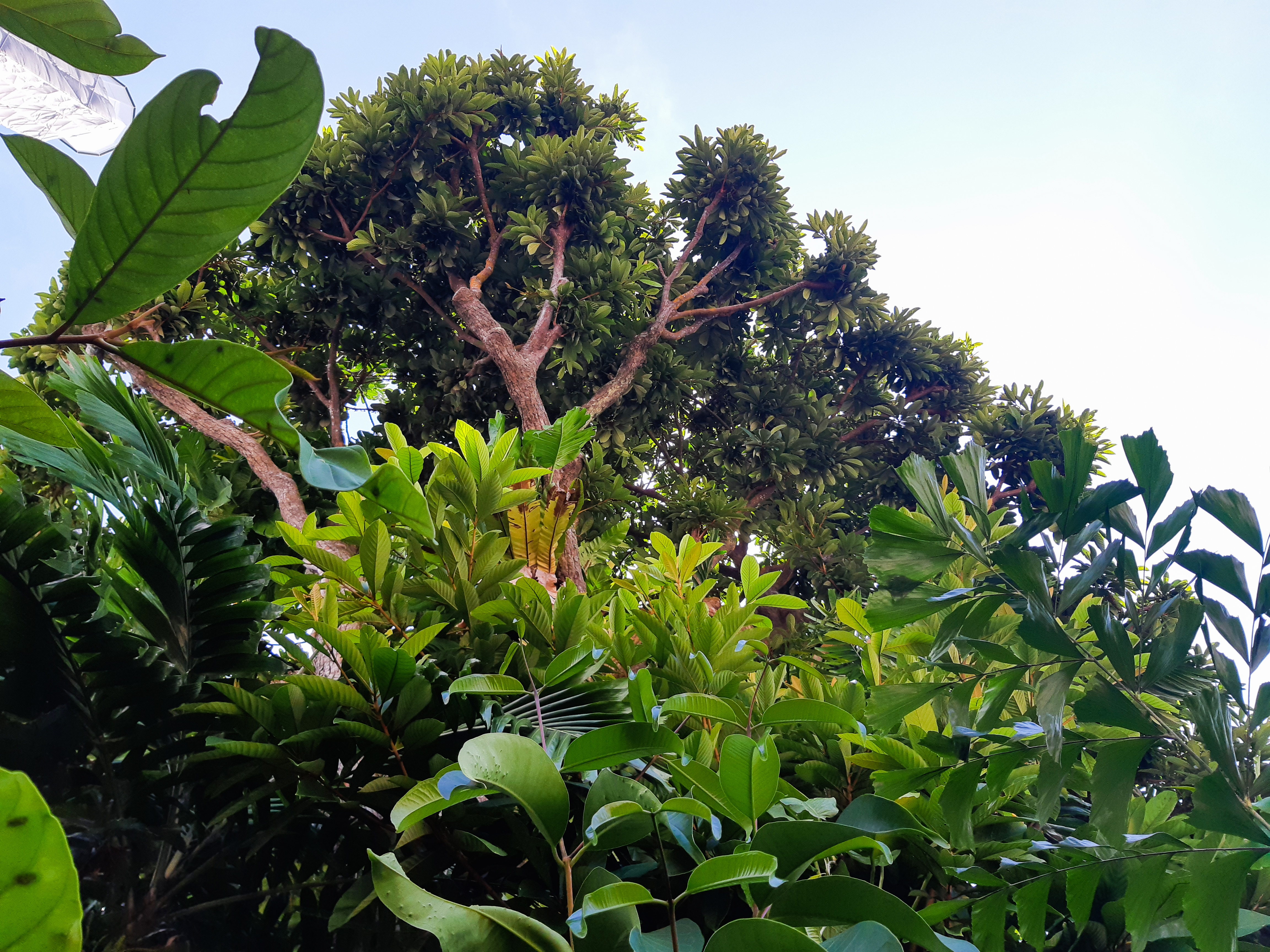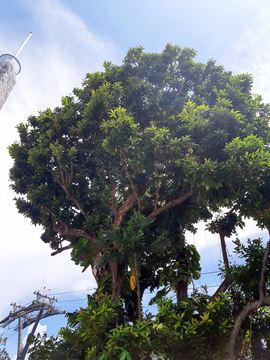 Found naturally in Singapore's secondary jungles, the White Gutta is also named Palaquium after a Philippines-based plant called Palak-Palak and Obovatum in reference to its obovate-shaped leaf.
This tree produces latex, which was used to produce rubber back in the 19th and early 20th century. Fast forward to modern times, the White Gutta's latex products are still being used by dentists for teeth fillings.
Location: Next to the Skyline Luge Sentosa entrance
---
By Arman Shah
Arman Shah is a former travel writer with fond memories of solo adventures in Southeast Asia. His work has appeared in print and online in publications such as Expat Living Singapore, AsiaRooms.com, SG Magazine, and HungryGoWhere.com among others. He now manages The Everyday People, a website featuring people stories and lifestyle content.