FOR PARENTS
Find out more about Sentosa's home-based learning resources to make learning fun and engaging for your children. From activity sheets to virtual learning journeys, there's plenty that you can do with your children while we #StayHomeforSG!
Looking for ideas to keep your little ones occupied? Check out these home-based activity sheets specially curated for children below 12 years old. From Arts to Science and Heritage activities, spark your kids' interest in learning about these topics in a fun and enjoyable way while fostering creativity and self-expression!

Join in the fun and do these activities together as a family for a fun bonding session!
1. Arts and Crafts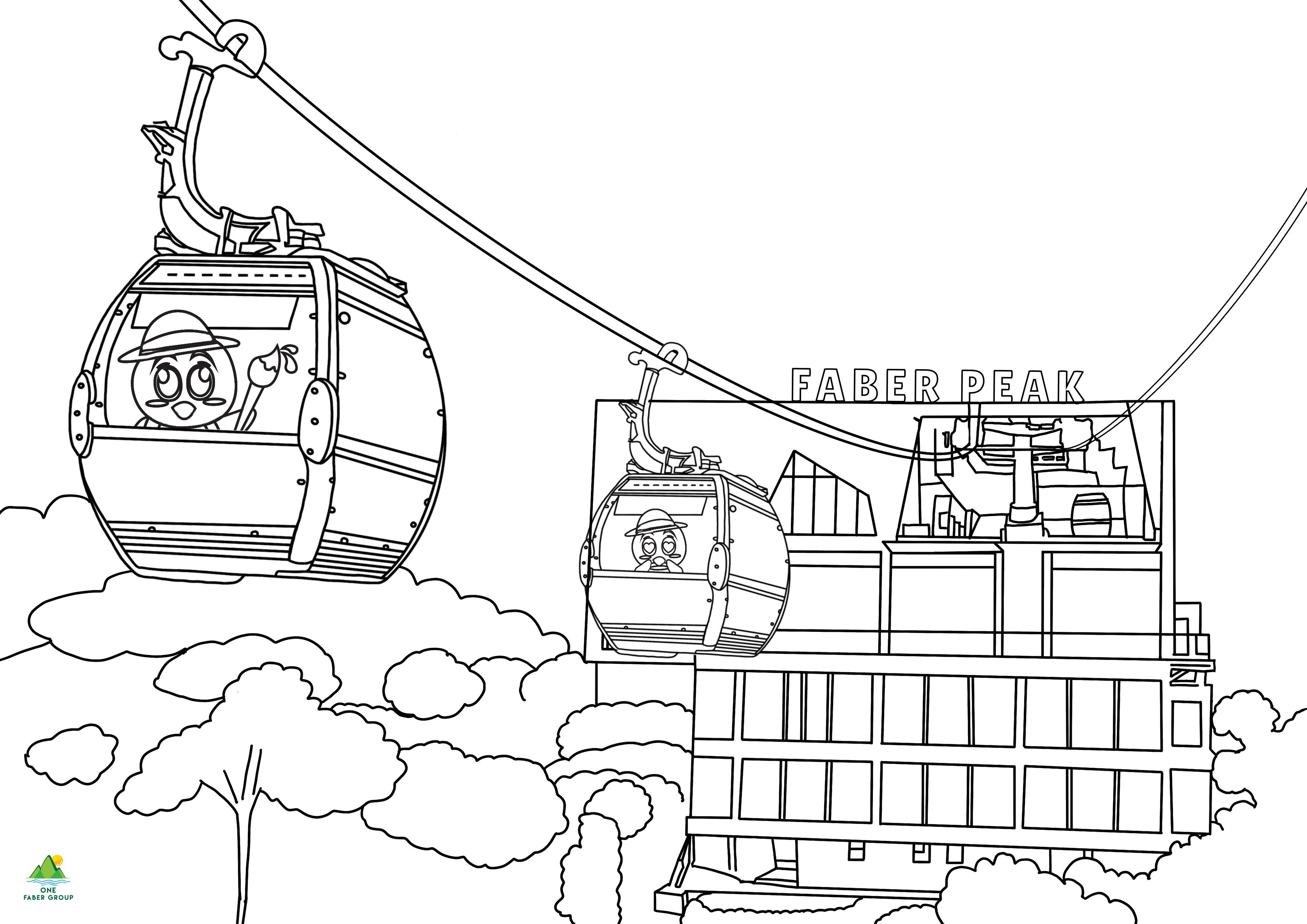 Let the kids get artsy-fartsy with these colouring and drawing activities! Indulge in a family arts and crafts session by creating your ideal Sunset by the Beach using leaves and flowers, and even fruits. Bring the Icons of Sentosa home by making them yourself.

Missing our Sentosa views? Ride the cable cars, or watch the Wings of Time performance by colouring the scenes as well. Let your kids' imaginations run wild with these colouring pages – Cable Car 1, Cable Car 2, Wings of Time, Back of House.
Download Below!
Activity Sheets


Colouring Sheets
2. Flora, Fauna and Heritage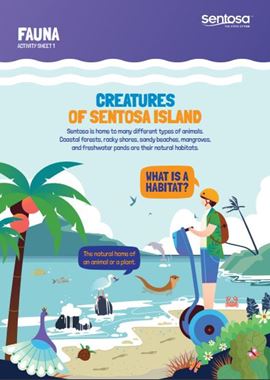 Explore various habitats including coastal forests and mangroves, while discovering the flora and fauna on our little island. Find out more about our resident animals such as the Oriental Magpie Robin and Macaques, and try to spot them next time when you visit us.
Did you know? Fort Siloso is the only preserved coastal fort in Singapore today! Join us as we delve deeper into the nation's history and learn about WWII memorabilia, including coastal guns, the remains of fortified military structures and tunnels. Get ready to learn more about the soldiers who lived on Sentosa a long time ago too!
Download all answer sheets for Activity 1 to Activity 4 below
Stay tuned for more! Do check back for new activity sheets.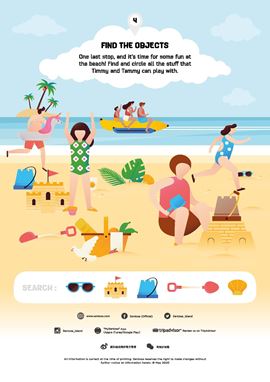 3. Others

Explore Sentosa through Timmy and Tammy's Adventure
Spend a day surrounded by nature through Timmy and Tammy's Day at Sentosa. Say hello to our resident animals at the Animal Encounter, and swing by the Butterfly Park.
Reveal the colours of the biggest butterfly they saw while on their adventure with a Colour By Numbers.
No visit to Sentosa is ever complete without stopping by the beach; Help them find items they can play with while on the beach.