FRESH CELEBRATIONS, NEVERENDING.

Come join our Golden Jubilee celebrations with a brand new flavour of the Sentosa Islander Brew. Brewed in collaboration with Brewerkz, this special edition beer is inspired by our 'Island Lychee' trees (Pometia pinnata). The Jubilee Edition Islander Brew, which is fifth in our Islander Brew series, is certified carbon neutral, in line with our commitment to sustainability.
Be sure to grab both label art variants, depicting Se ntosa in both the day and night. The Jubilee Edition Islander Brew is available at selected Sentosa F&B and retail outlets, supermarkets, and on the Brewerkz e-store and outlets, as well as online retailers. Scroll down for the full list of participating stores.
JUBILEE EDITION LYCHEE PALE ALE
330ml, 5% Alc/Vol, 15 IBU
Celebrating Sentosa's Golden Jubilee, the island continues to rejuvenate itself, for many more years of discovery neverending. Expect the unexpected with this limited edition Lychee Pale Ale, where we marry various beer styles into one distinct fusion to bring out the intricate yet subtle greatness of lychee with a silky mouthfeel.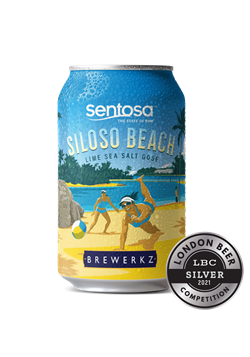 SILOSO BEACH LIME SEA SALT GOSE
330ml, 3.4% Alc/Vol, 3 IBU
"Beer that tastes like chill island vibes."
Renowned for being the hippest beach on Sentosa, Siloso Beach is a place to head to for fun-loving people both day and night, with a wide sandy beach lined with water sports and the trendiest bars and restaurants. A refreshing Gose brewed with sea salt and kaffir lime. Zesty flavours and hints of herbal sourness and salt.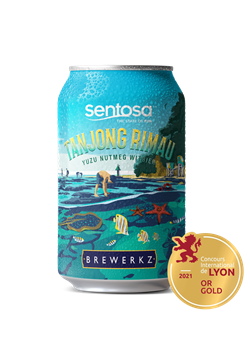 TANJONG RIMAU YUZU NUTMEG WITBIER
330ml, 4.85% Alc/Vol, 10 IBU
"Beer that tastes like the sea and its breeze."
One of Singapore's best-kept secrets, Tanjong Rimau is a coastal headland at the western tip of Sentosa. Rich in marine life, natural reefs and even hidden caves – perfect for an adventure with nature. This is a classic wheat beer with hints of nutmeg and coriander and a citrusy yuzu aroma.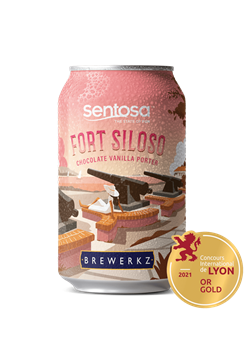 FORT SILOSO CHOCOLATE VANILLA PORTER
330ml, 4.5% Alc/Vol, 10 IBU
"Beer that tastes like rich stories of the past."
Built by the British Empire back in 1879, Fort Siloso is now our nation's last remaining preserved coastal fort. It was designed to ward off a seafront attack. This English-styled Porter is an homage to the British defence of Singapore in World War II. Velvety in texture with a rich chocolatey flavour and hints of coffee and vanilla notes.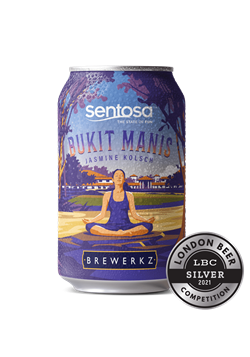 BUKIT MANIS JASMINE KOLSCH
330ml, 4.85% Alc/Vol, 18 IBU
"Beer that tastes like sunset and zen."
Inspired by the lush nature and wellness sanctuaries of Sentosa – Bukit Manis is the path to rejuvenation away from the bustling city life. Embark on a journey through hidden gems and indulge in true relaxation and pampering. Crisp, sparkling and slightly fruity with the aromatic hint of jasmine.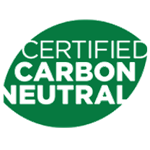 SINGAPORE'S FIRST
CARBON NEUTRAL BEERS.
This is part of Sentosa's and Brewerkz's efforts towards environmental sustainability and decarbonisation.
We have collaborated with Brewerkz to carbon profile the beer production process and took measures to lower its carbon footprint where possible. Being a locally manufactured and distributed beer, the Brew also has a lower carbon footprint relative to imported beer.
The remaining carbon emissions were then neutralised by investing into carbon credits from forestry projects contributing to carbon sequestration within the region.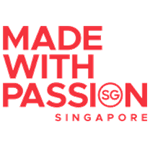 SUPPORT LOCAL.
MADE WITH PASSION.
Brewerkz and Islander Brew are part of 'Made With Passion', a national initiative to promote local lifestyle brands.
GET A TASTE OF SENTOSA
The Islander Brew is available at selected F&B and retail outlets in Sentosa, as well as Brewerkz outlets and supermarkets across Singapore.